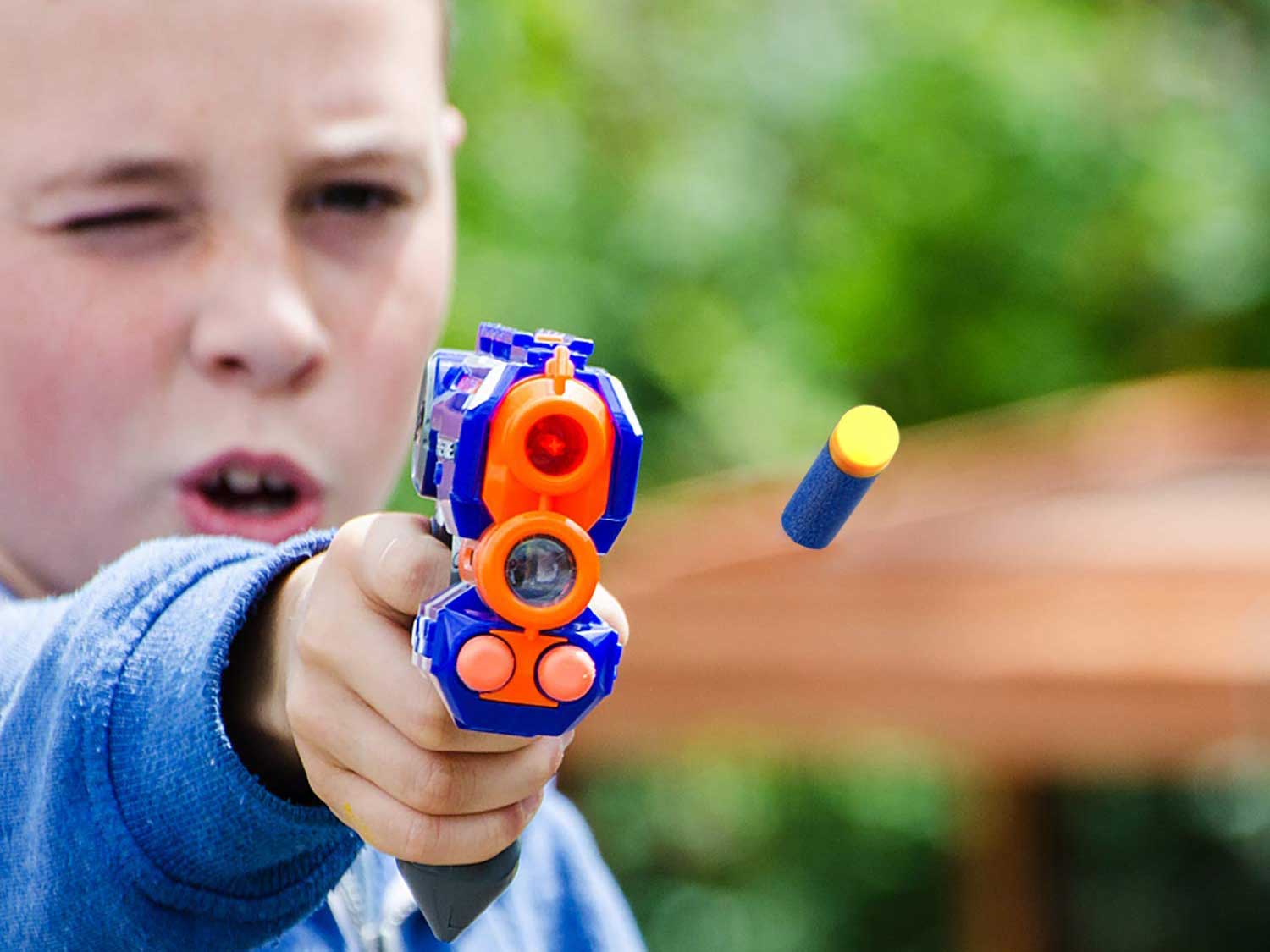 Why have a toy dart gun if you're not going to put the best kind of ammo through it? Want to be able to shoot your blaster farther and hit targets across the room? With this ammunition, you'll be able to hit whatever you're aiming at. It will also replace all of the darts that have disappeared under couches, entertainment centers, or are lost outside. Whether your blaster launches darts or balls, these are the best foam-based ammo packs to stock up on.
Amosting Refill Darts 100-Piece Ammo Pack
When you're buying replacement darts for your blaster, proper fitment is a necessity. These darts from Amosting are nearly identical to the ones provided by your blaster's manufacturer so you'll experience no malfunctions or jams. This pack of 100 darts comes with a drawstring bag so you can take your extras with you. The foam is nontoxic and the hollow tip of the dart means they don't sting when they hit you. Have fun and battle longer with this set of replacement darts.
Forliver Refill Darts 500-Piece Ammo Pack
If you ask anyone about which style of darts is the best and most accurate, they will respond with waffle heads. Its uniquely designed tip cuts through the air, stabilizing the dart and allowing it to go farther, and is squishy so it will not hurt upon impact. The Forliver darts work with both spring-powered and flywheel-based blasters. This box of 500 comes with both blue and red-colored ammo—300 blue and 200 red—packaged in a sturdy carrying case for foam-battling on the go.
HeadShot Ammo Compatible With Rival Blasters 100-Piece Ammo Pack
Not all blasters shoot darts, some of them shoot miniature golf-ball-looking orbs. Nonetheless, they are just as prone to getting lost as regular darts are, probably more likely because balls like to roll around. The HeadShot ammo pack is a great value to refill all of your lost ammo, or to add to your arsenal. You can choose between 100- or 200-piece ammo packs in either red or a high-visibility yellow. All of the rounds are compatible with Nerf Rival blasters so load up on the best balls for your blaster.