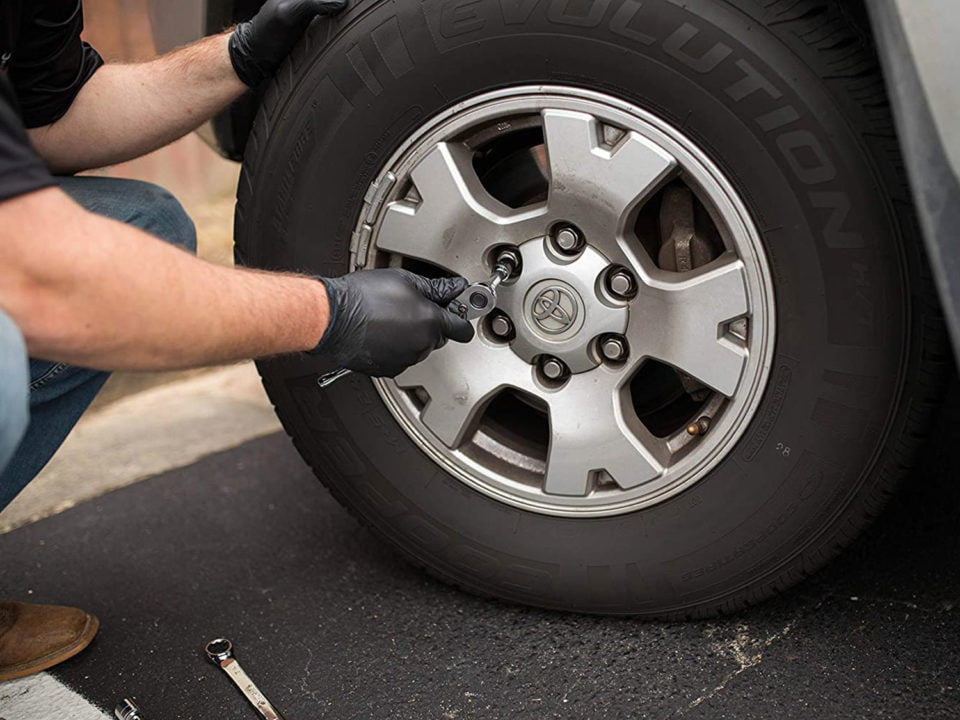 Stash a box of disposable gloves next to your toolbox or in your truck, and here's what you will and won't get. First, you'll trend toward better long-term health because your organs will absorb less gasoline and oil—and fewer chemicals and cleaners—during your work years. And then, regarding what you won't get, that's simple: You won't get nearly as much grease, oil, dirt, and grime on your mitts when you're up to your elbows in brake-pad replacement, oil, and filter changes, or cleaning and detailing your ride. Disposable gloves are just that—disposable after each use—and so by nature they're thinner and less durable than reusable mechanics gloves. But their lighter-duty calling offers an advantage too, including excellent feel for fine parts, assemblies, and tools. Plus, in the product range shown here, gloves come 100 to 200 per box—plenty to go around.
Great Grip, Great Price
Sold in boxes of 100, GlovePlus Industrial Black Nitrile Gloves make it quick, convenient, and inexpensive to take care of your hands and health while working on your machine. These disposable powder-free gloves are 5 millimeters thick and feature a fully textured grip, helping your dexterity with tools and parts. The industrial-grade gloves are highly elastic for a snug fit and better feel, and are both chemical and puncture resistant. They are also latex free, making them a safe choice for those who are allergic to the material. Affordably priced, they come in small, medium, large, extra-large, and XXL sizes.
Perfect for Mechanics
As far as work gloves go, a nitrile one is great for the mechanic. This glove's nitrile formula offers a "higher tensile strength and exceptional flexibility that allows hands to move freely and comfortably," so the manufacturer says. The textured glove provides grip even when wet, which is preferred when handling fluids, but it can also work well in dry circumstances as well.
Significant Stretch
Allergic reactions and puncture prone, a latex glove is not as user-friendly as a nitrile glove like this one. This glove is heavy duty for you to be, as the manufacturer states, "without fear of puncture." The ambidextrous design make it quick and easy to put on either hand and the amount of stretch makes it suitable for both men and women.