Tucker Rocky is pleased to announce the addition of the Cardo Scala Rider FREECOM 1 (P/N 210680), FREECOM 2 (P/Ns 210681 and 210682) and FREECOM 4 (P/Ns 210683 and 210684) to their extensive line of communication products. The FREECOM Series is the newest members of the well-acclaimed Scala Rider series and provides motorcyclists with the latest in Bluetooth® headset technology.
"The FREECOM series offers solo riders and groups of up to four riders hands-free communication. They are some of the smallest devices currently on the market and we are very excited to be able to offer this series to our customers," says Brent Ash, Apparel Segment Manager.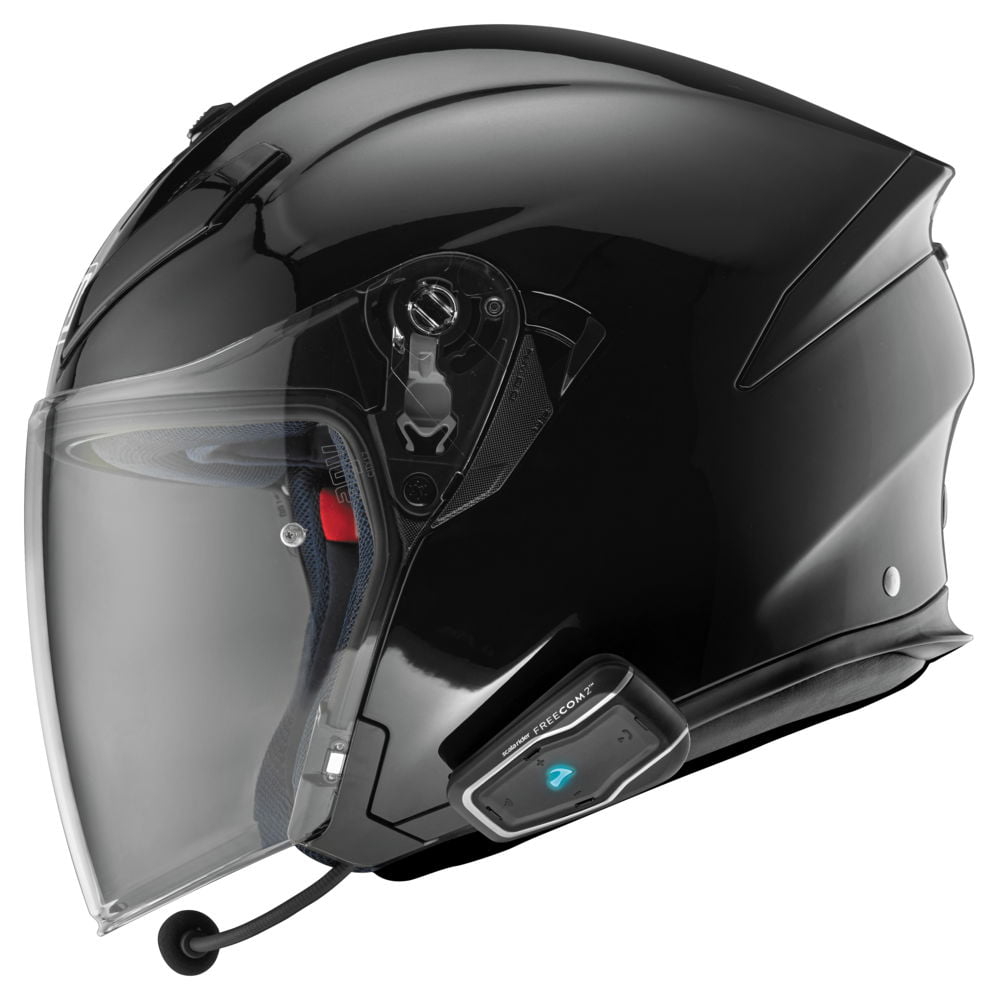 Each of these units connect to smartphones, MP3 players and GPS systems and provides 13 hours of talk or listen time when the battery is fully charged. They are water- and dustproof, have a slim control panel and fit almost every helmet type. Easy to operate, the series comes with new 40 mm ultra-thin HD stereo speakers for crystal-clear sound. With two Bluetooth channels to choose from, riders will never miss a beat of music even when in intercom mode. Other notable features include self-adjusting volume and customizable Voice Control (VOX) that allows the user to accept or reject calls.
The FREECOM 1 is designed for the solo rider. The FREECOM 2 is perfect for a rider and passenger while the FREECOM 4 is designed for a group of up to 4 riders with a range of up to 1.2 km and includes a one-to-one toggle feature. The FREECOM 2 and FREECOM 4 provide riders with intercom conferencing with compatible Cardo systems and non-Cardo systems using the on-board Cardo Gateway technology.
About Tucker Rocky/Biker's Choice
Featuring the most powerful portfolio of parts, accessories and apparel brands in powersports, Tucker Rocky/Biker's Choice is the go-to supplier for retailers across the nation. In addition to an unmatched product selection, Tucker Rocky/Biker's Choice is proud of its relentlessly customer-centric culture and unwavering pledge to on-time delivery. Because of its uncompromising commitment to continuous improvement, Tucker Rocky/Biker's Choice has been earning the trust of the best dealers in the industry for nearly 50 years.
For more information, visit Tucker Rocky/Biker's Choice online here.