Our beloved Motor Company is changing, and it's not being shy about it. But in a world where electric bikes, liquid-cooled Harley twins, and H-D sportbikes are right around the corner, the Touring line remains constant. With updated infotainment systems and 117ci engines on CVO models, the 2019 Touring line seems to be updating the things the core audience wants without losing the styling and tradition that have made the models so popular.
We flew into Minneapolis to ride along the Mississippi River to Milwaukee for Harley-Davidson's 115th anniversary, but rain and rivers have a tricky relationship, and after riding through a torrent the first day, the river was flooding and our route for the second day had to be altered. Somehow, Google didn't know I was atop a $40,899 CVO Street Glide and our goal of reaching Milwaukee through a scenic route had us riding dirt paths along residential backyards and wide dirt roads through stretches of nothing in between the scenic highways that would eventually bring us into Milwaukee. Tired and satisfied, we rolled into the the home of Harley-Davidson on the finest motorcycles they had to offer. It was a long road in, but the bikes made it easy and now that we were there for the 115th party, we were very glad to be rolling in style.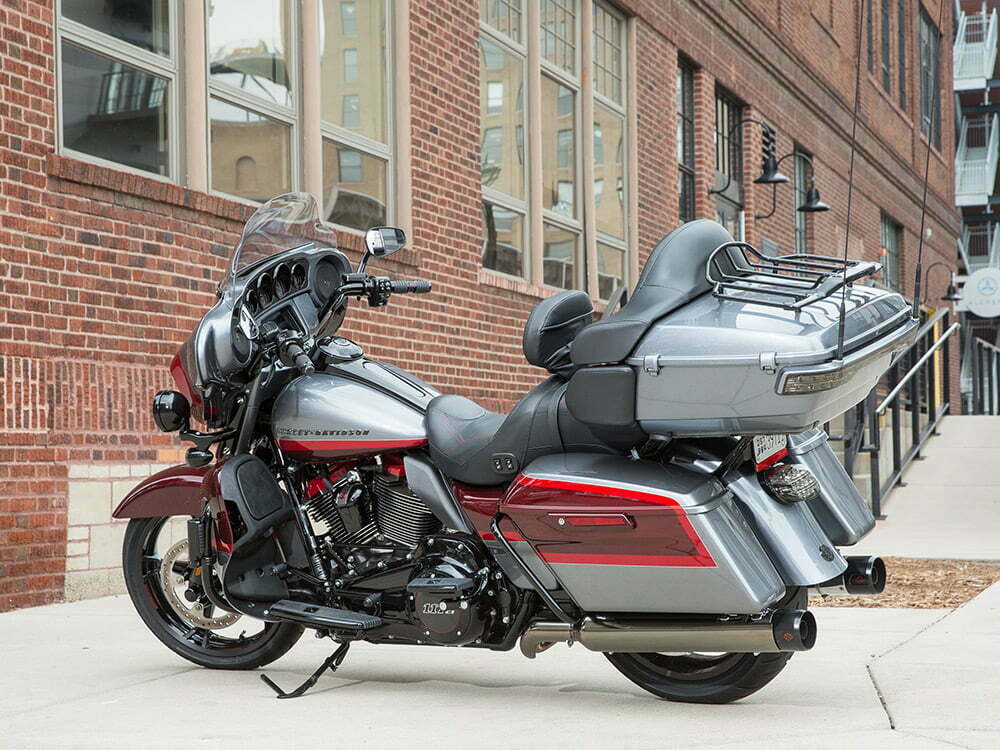 The largest set of updates we see are based around the new Boom! Box Infotainment System. All-new Gorilla Glass has a more responsive feel both wet and dry, and is much more durable than previous screens. Start-up time is half what it was with previous systems, and the display is generally simple and easy to read. The controls, however, are the same left-hand/right-hand controls they have been, and navigating the system is far from intuitive when you're using anything other than the touchscreen. Apple CarPlay was another new integration, but when attempting to use it on two different bikes, with three different cords, it would constantly come disconnected and switch to FM and back intermittently. Eventually, I found keeping both my helmet and the motorcycle tethered to my phone easier and more consistent, and I could just navigate Siri with my Sena in my helmet if and when I needed to.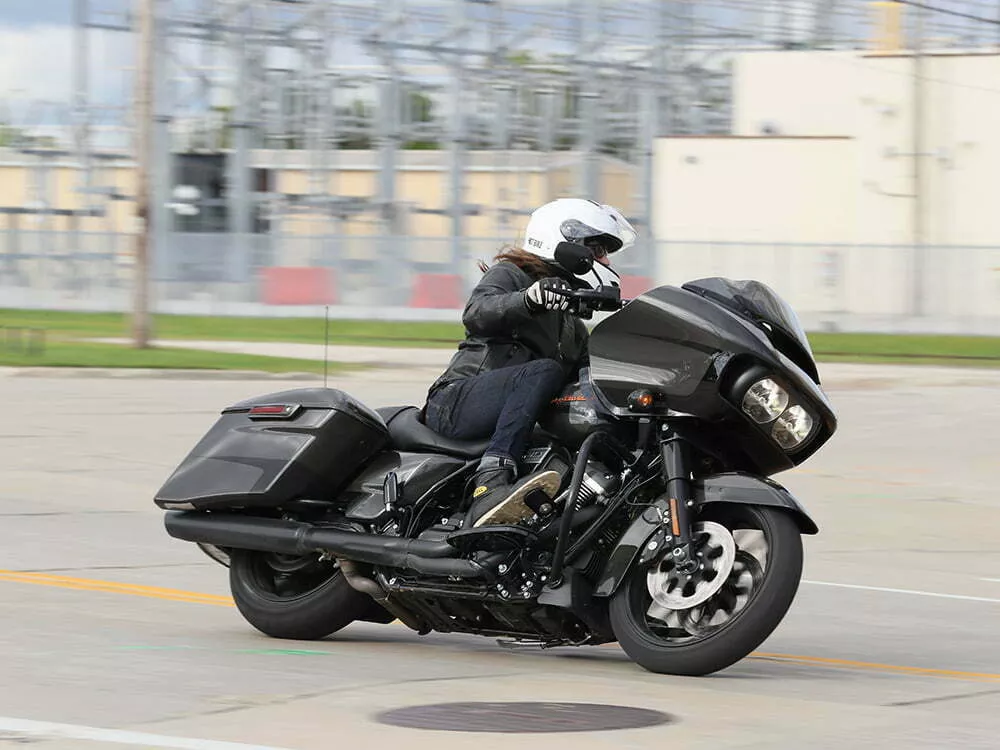 The CVO and Special lines carry on several styling cues from past years, like the accented rocker box lowers on a blacked-out engine—a look we love. The CVO Road Glide and Limited both come with a new Fade style paint job that's a little more subtle than traditional CVO paint, but paired with all the trim, engine accents, and 117ci engine, you're not sneaking past anybody. New race-inspired paint adorns the Road Glide CVO with the iconic Harley "1" logo, and new minimal lower fairings extends down from the upper shark nose. The Special models come in as many as seven colors, the most notable being a Denim Red on the Road Glide and Street Glide Special models, and a gloss orange/matte black scheme on the otherwise totally blacked-out Road King Special.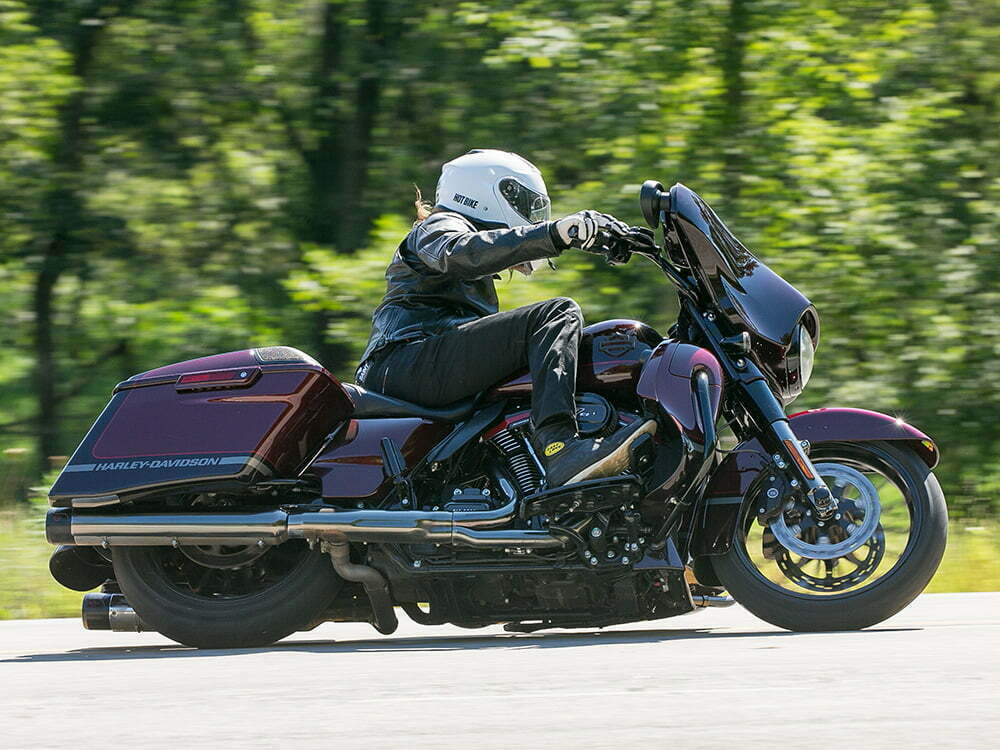 In a year with so much big news from Harley-Davidson, it's a little surprising to only see one new model in this year's lineup (the FXDR 114, so far), but it's clear the company's focus is on what's coming for 2020 and beyond. But for those rooted in the old H-D, to whom eBike is a four-letter word, the Touring lineup is a welcome constant. Aesthetic lines that haven't changed dramatically in years and a powerplant that just keeps getting stronger and smoother—there's not a lot to complain about except the ever-climbing price tag. A larger engine, quicker start-up times on your screen, and better/louder stereo are obvious choices that most CVO owners are looking for, but Apple CarPlay seemed to be both unready and unnecessary. Styling this year appears to be moving forward in a good way, while still offering more traditional two-tone options as well. In an ever-changing world, the fact that these bikes stayed essentially the same might be the best news some Harley-Davidson fans hear all season.
For full specs, pricing and details on the new Harley-Davidsons, check their website at Harley-Davidson.com