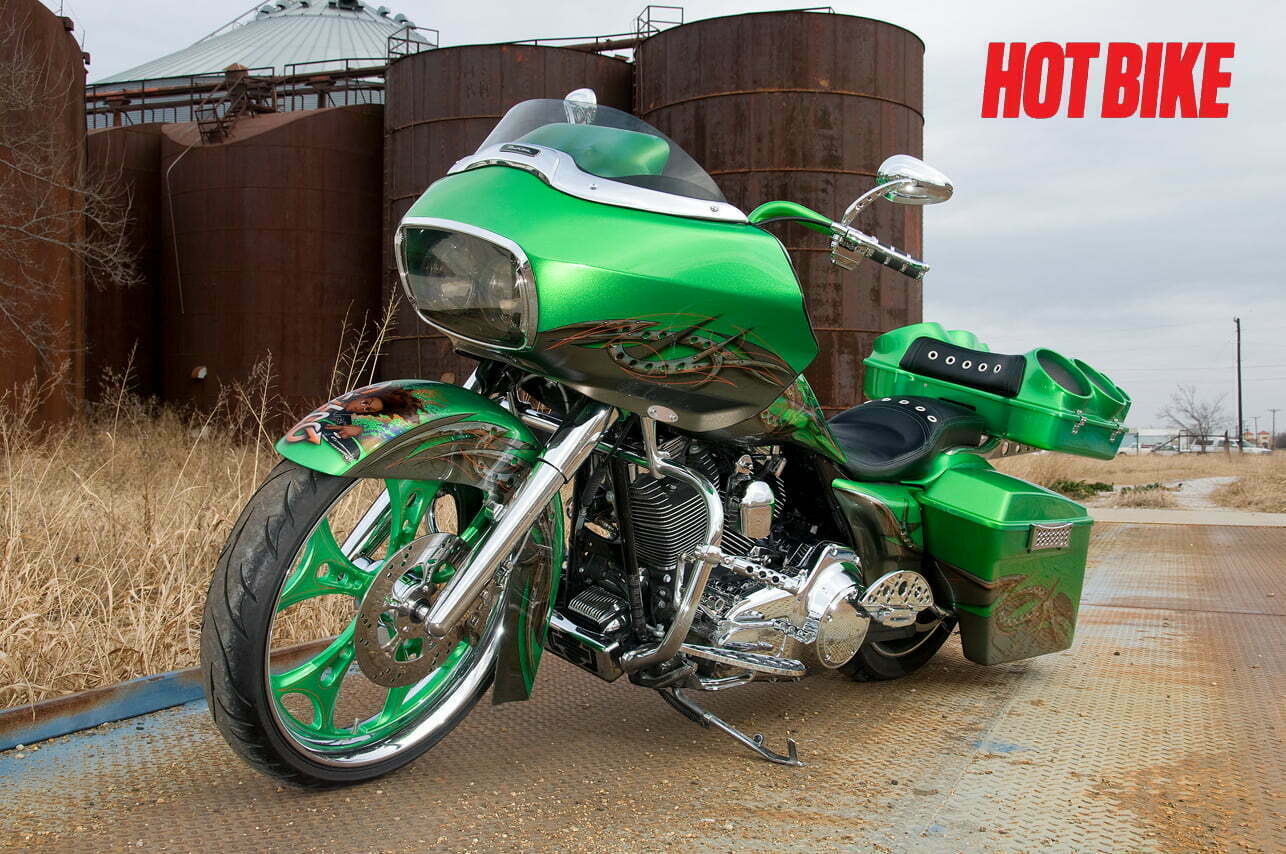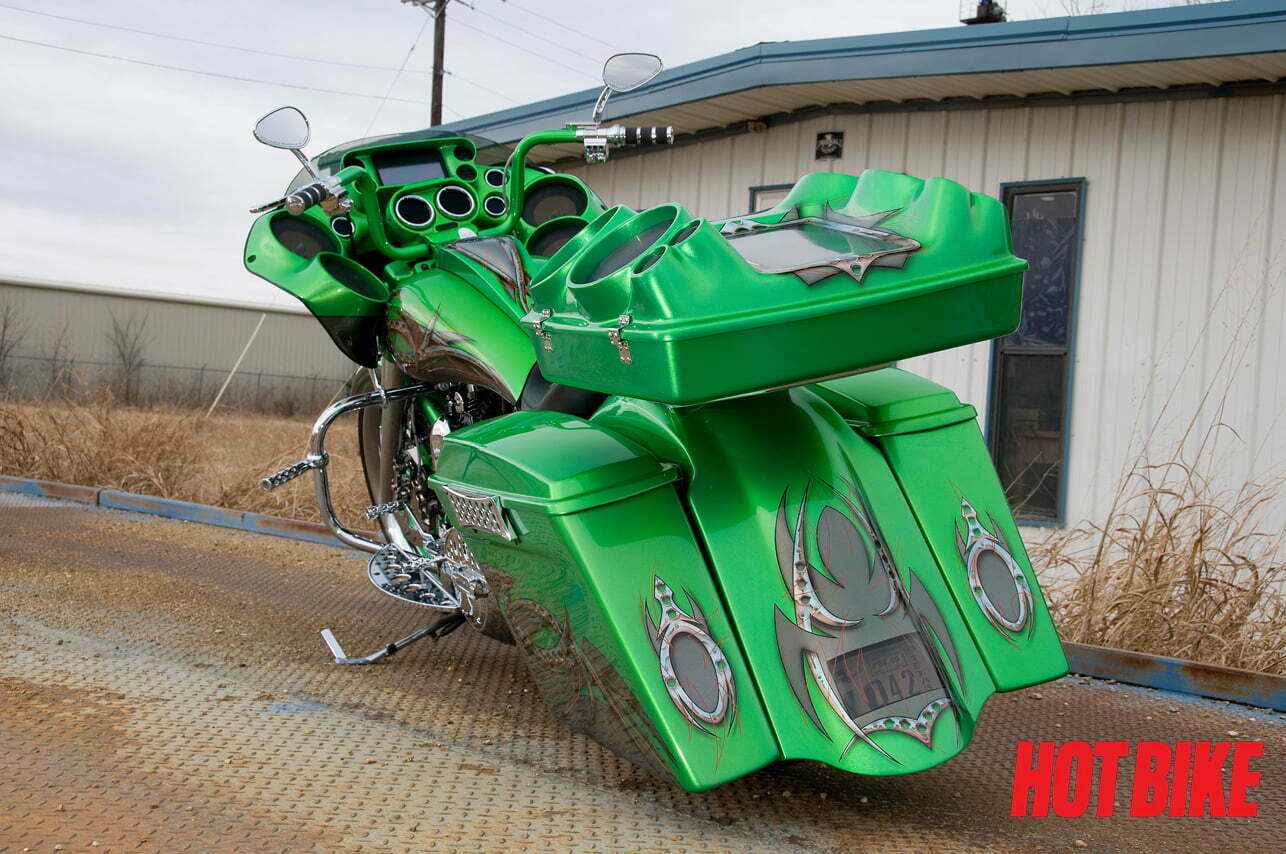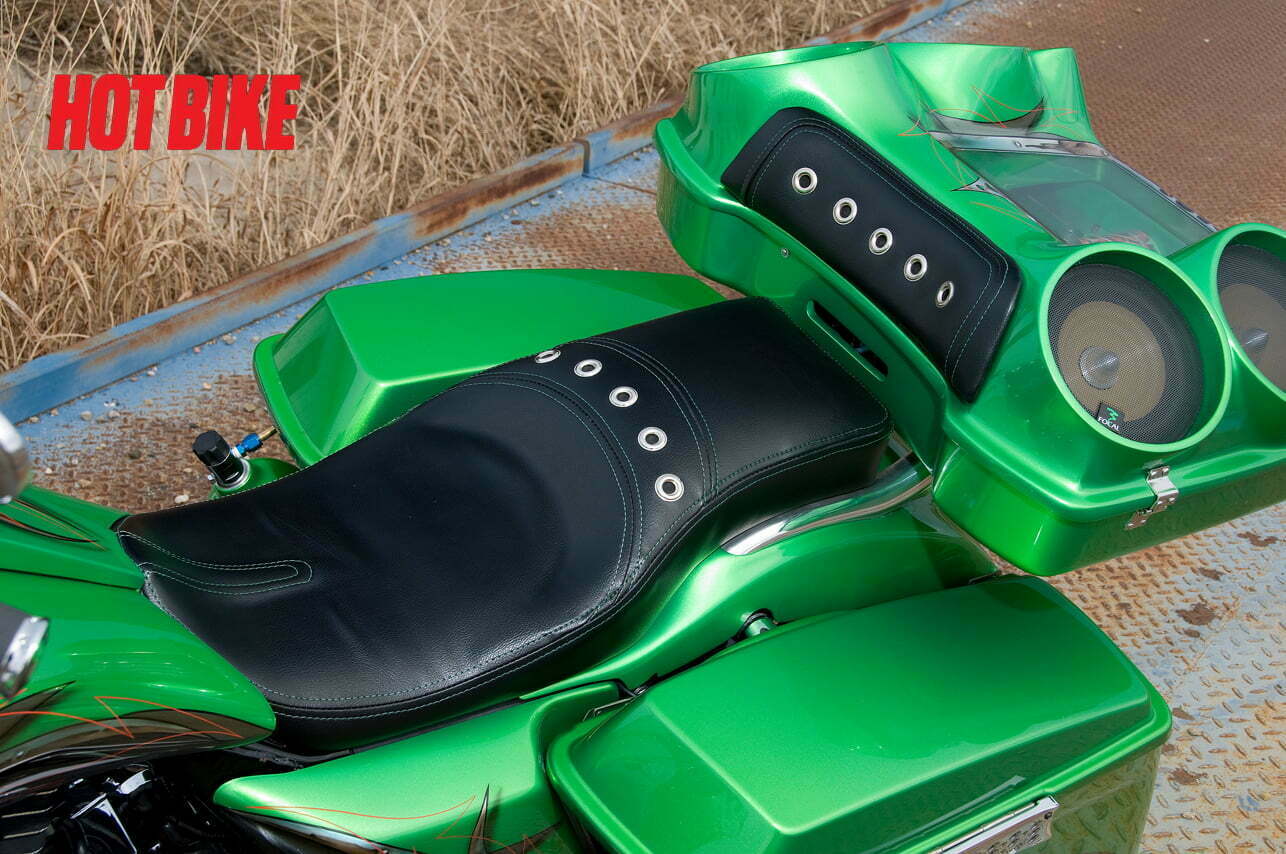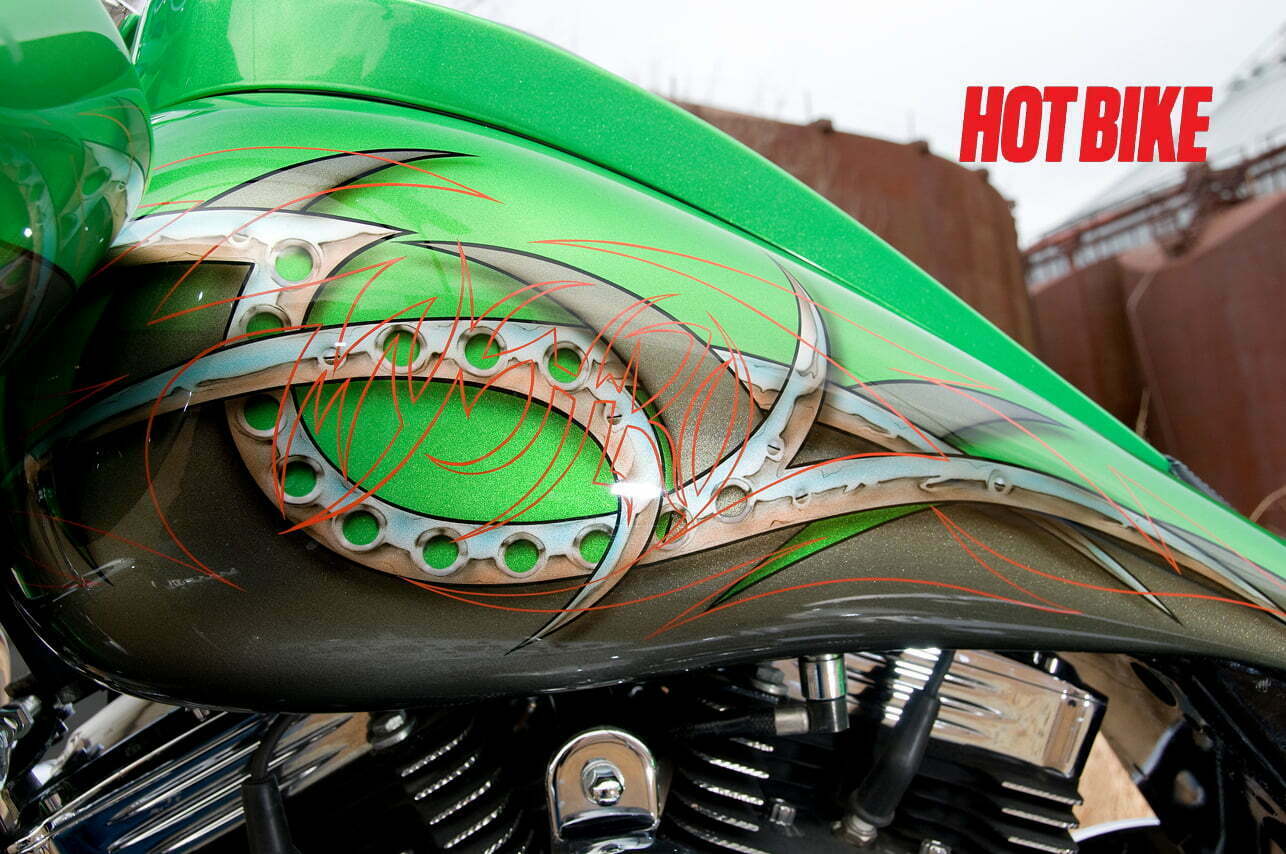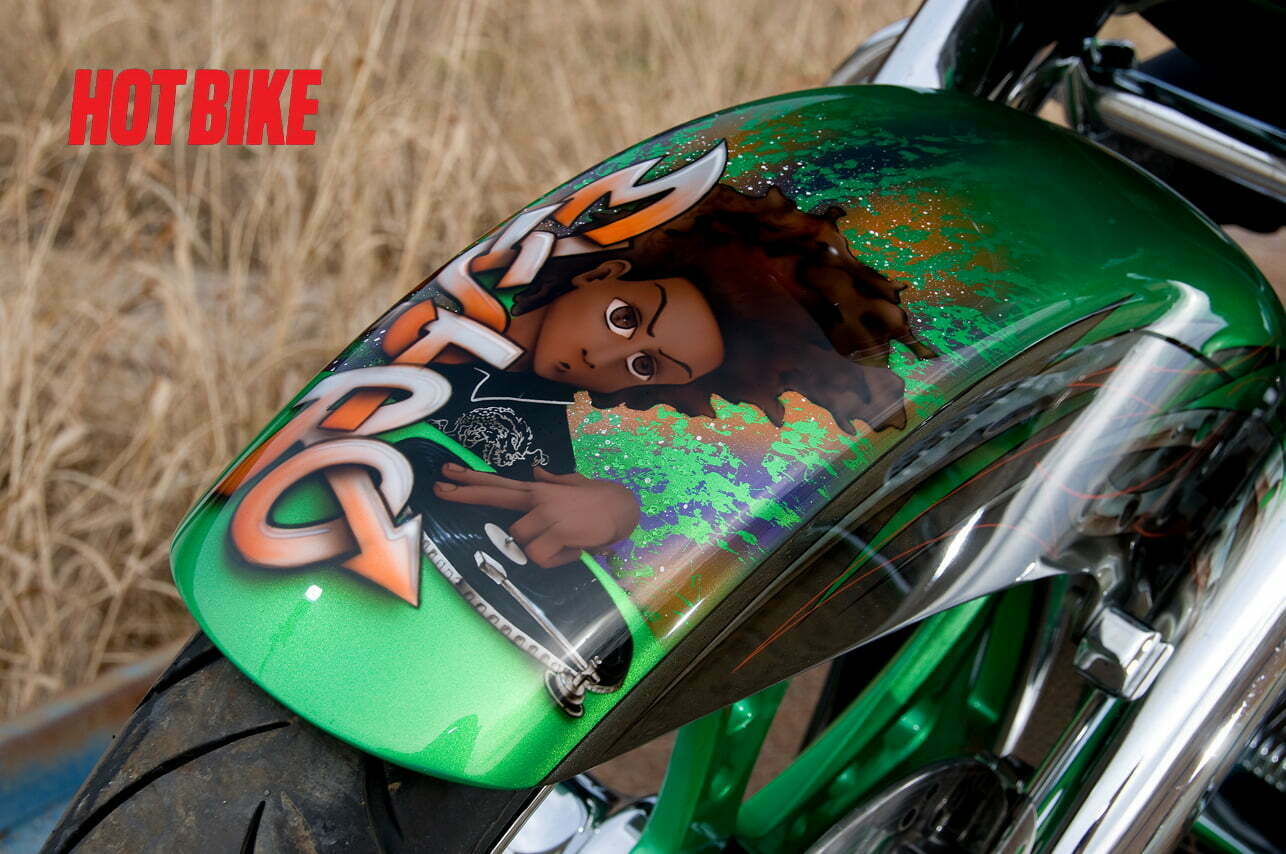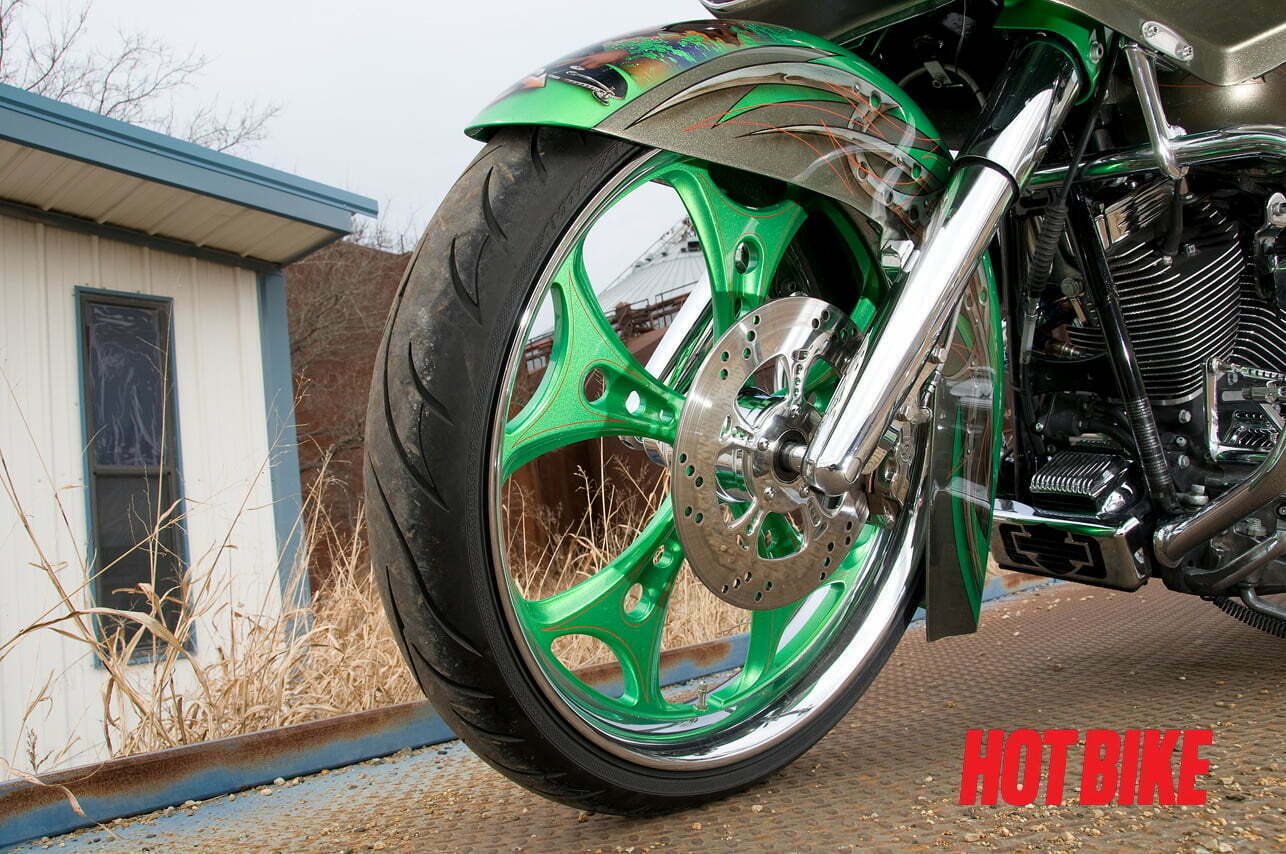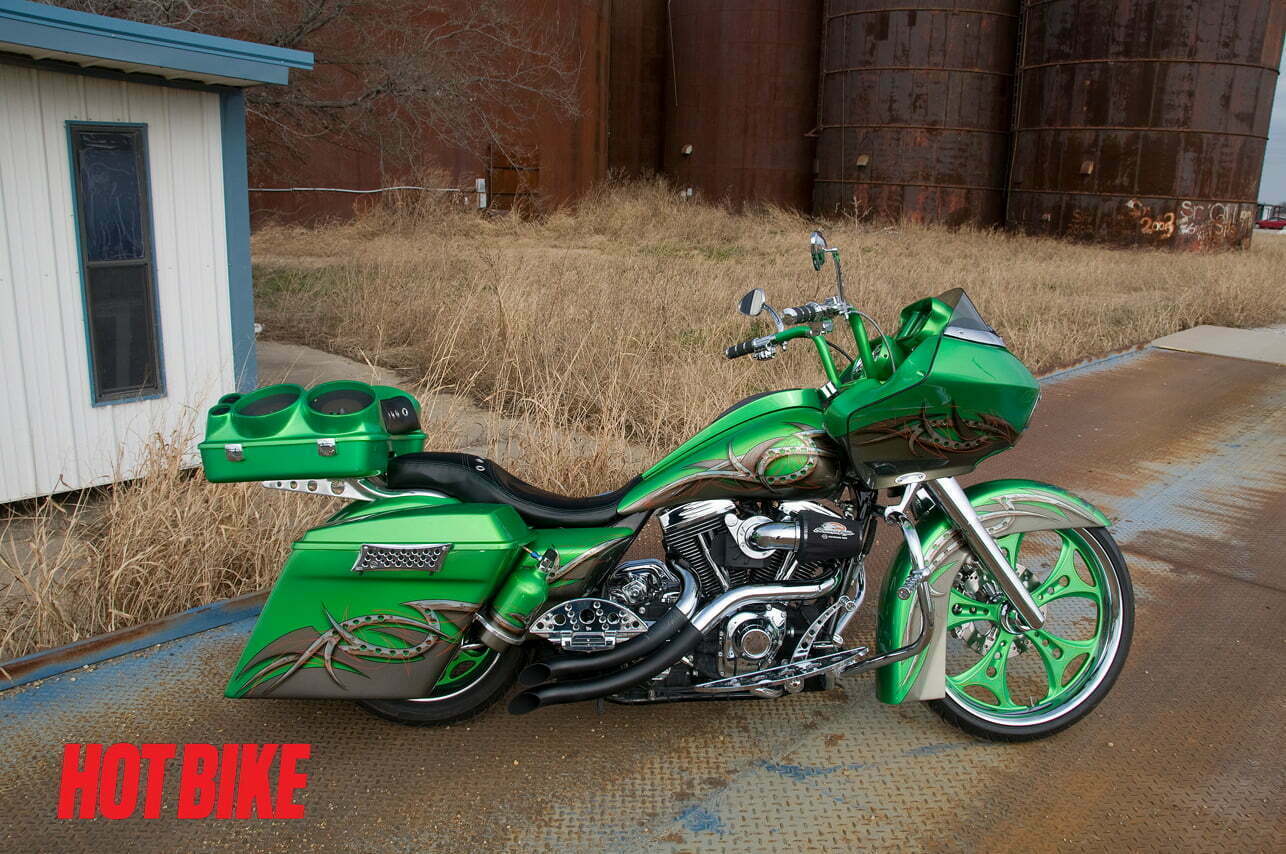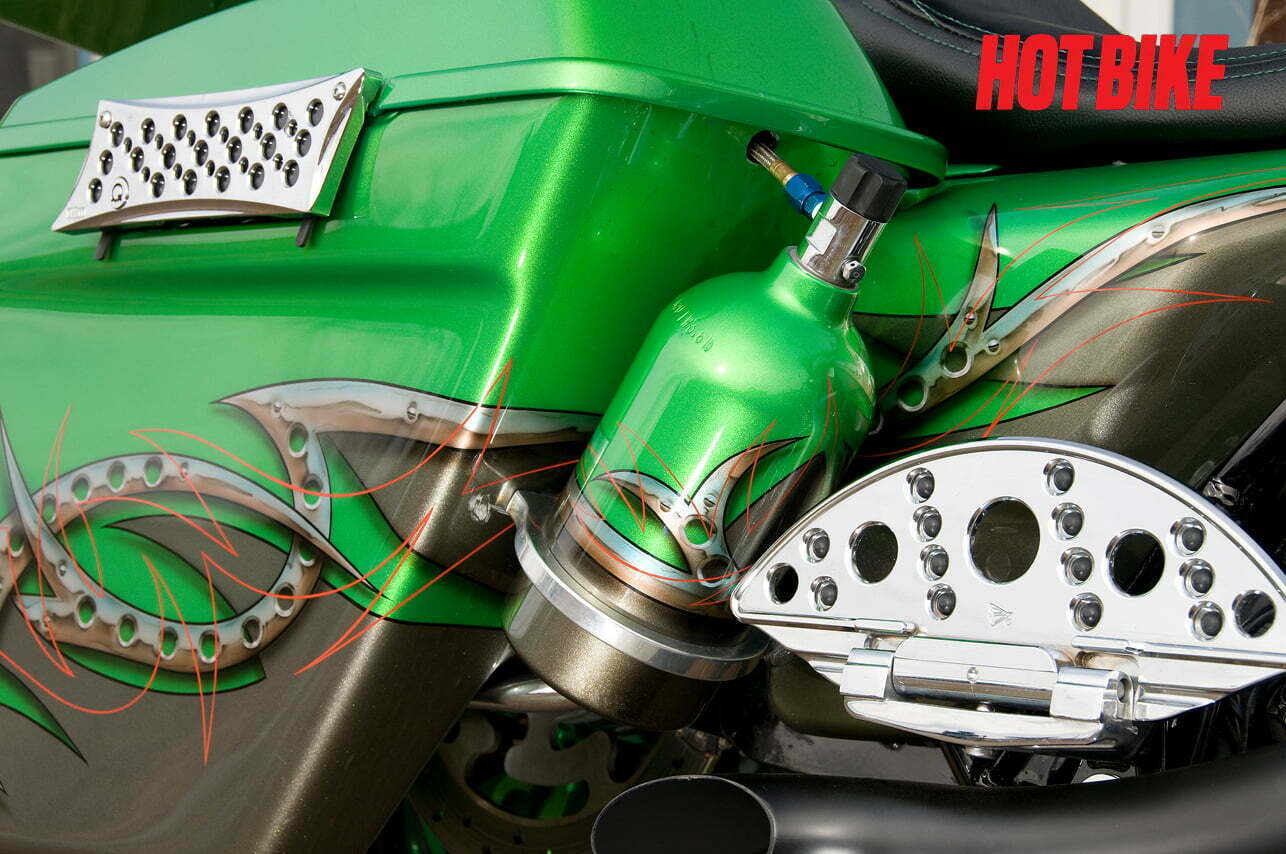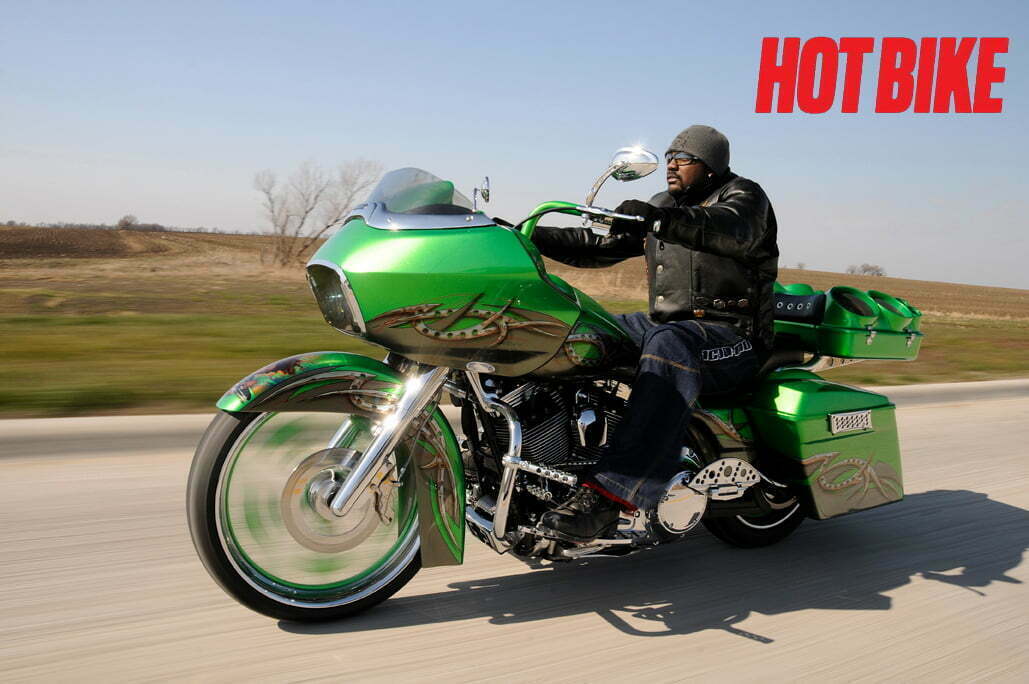 The days of being a rock star in a five-piece band are coming to an end. In today's modern music scene the DJ is taking the main stage immersed behind his elaborate and ornate stage of lights and sounds. Tommy Bedford is a DJ by trade and wanted his bike to reflect the life behind turntables and monitors.
Dusold Designs was put in charge of making the machine to power his vision. Mike from Dusold explains how the rolling booth came to be: "The idea behind Tommy's bike was to get attention and be different. We thought it would be fun to incorporate the loud stereo since he is a DJ, which is where the name Mystro came from. Tommy always liked the loud flashy West Coast style since he was originally from Florida."
There's no use of having a loud bike with out an equally as impressive bike for which to showcase it. For that, Dusold Designs took his 2008 Street Glide and gave it the works. To add some go-fast to the already-potent 103, a set of Screamin' Eagle heads were added. RC Components wheels, a Trask front fender, and a Bad Dad rear fender mated with Mystro green paint makes the bike loud without ever touching the dial. "The Graphics were inspired by the accessories on the bike, while trying to give it some nice flowing lines. The "Huey" character airbrushed on the front fender is from Tommy's favorite cartoon The Boondocks. "The way we came up with the color choice was to figure out which color we saw the least used on bikes, and use that," Mike explained.
With 1,800 watts of power pumping through the electrical lines towards several speakers, there's no missing this Street Glide rolling through your neighborhood. "Tommy has ridden this bike all over the country and gets attention and draws a crowd wherever he stops. The stereo is loud enough to have won its fair share of stereo competitions at the rallies he has attended. When people see the bike, they notice the loud candy green paint first followed by the loud stereo. The first question people usually ask is how much it cost, to which Tommy answers, "An old man once told me if you have to ask you can't afford it!"
We've got plenty more custom for you in our Bikes section.