This newest version of Corbin's extremely popular Dual Touring saddle is the first production Heated and Cooled motorcycle saddle and now you can get it for the Indian Chief. Corbin says it was first to bring the luxury of heated seating to your motorcycle and now they've created an option for relief of your burnin' bum during the Summer months. This system is designed for simple installation and is fully self contained in the saddle.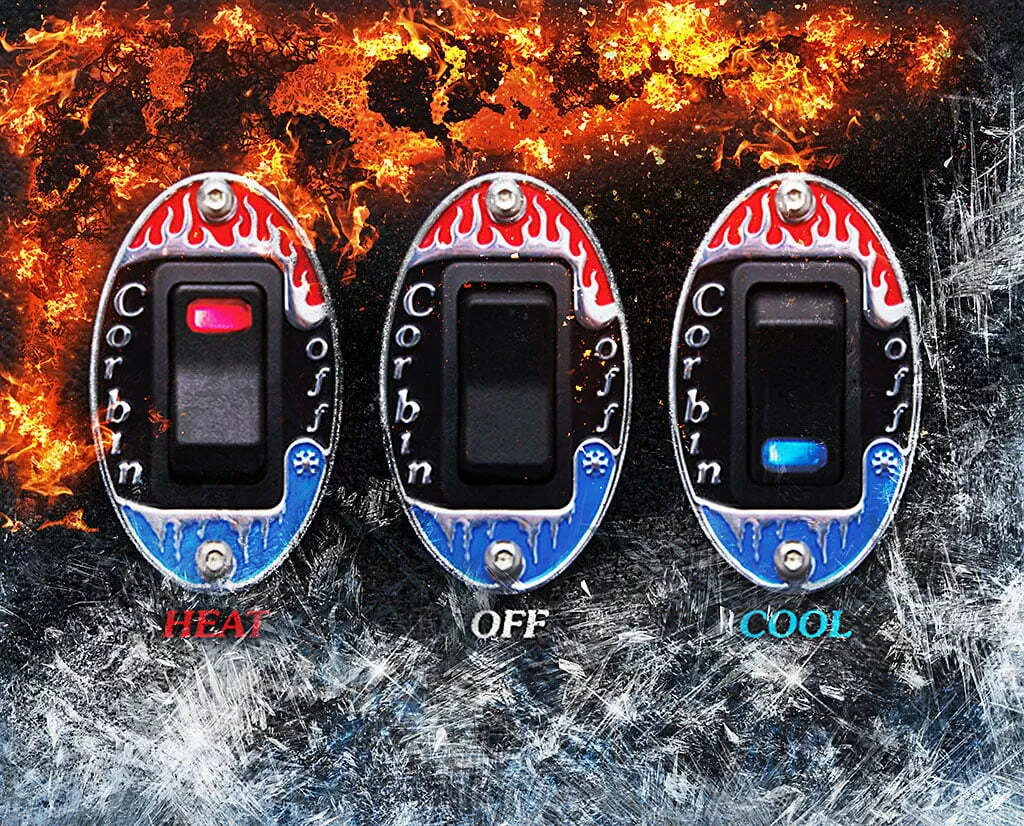 NOTE: This version of Corbin's Dual Touring Saddle is designed to work with two Corbin backrests or their Tourbox, but will not work with the Indian sissybar or Roadmaster trunk. Click here for a Dual Tour saddle that will work with the sissybar.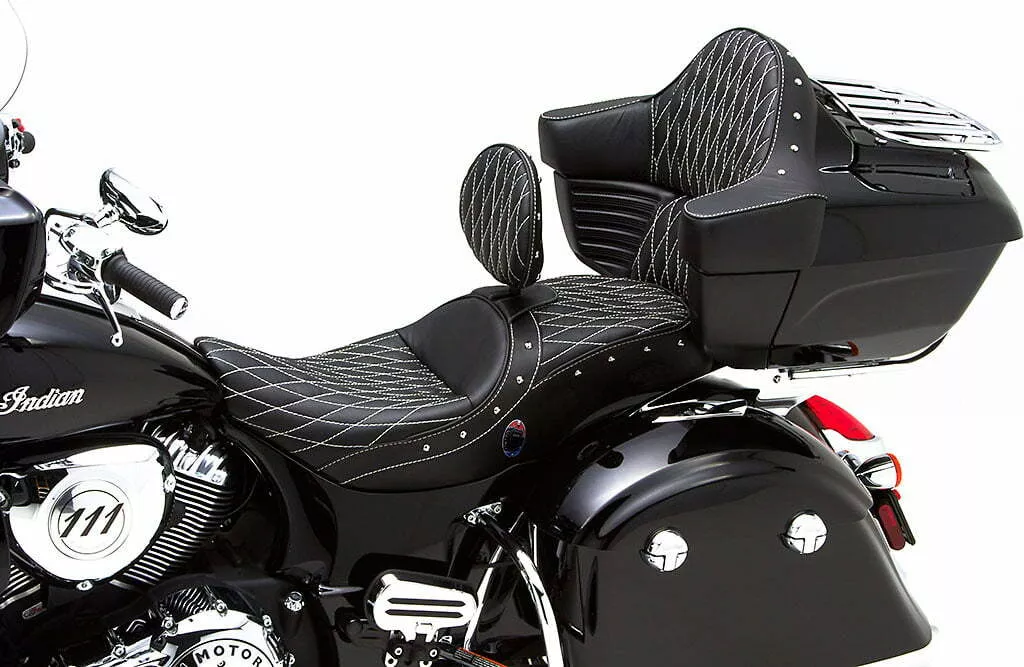 About Fire & Ice
Ever hear of the Peltier Effect? If so, you've probably already figured out the basics of how the Corbin Fire & Ice system works. With just a couple of fans and some clever application they can include both heat and cool in the same saddle without pumps, compressors or fluids. It should be noted the cooling effect is affected by ambient temperature. In their samples the room temperature was 74 degrees and it took just a few minutes to cool the seating surfaces down to a chilly 63 degrees. In their continued tests, the system quickly cooled the surface 10-15 degrees below ambient temperature. On the heat side Corbin thermostatically set it to top out at approximately 110 degrees.