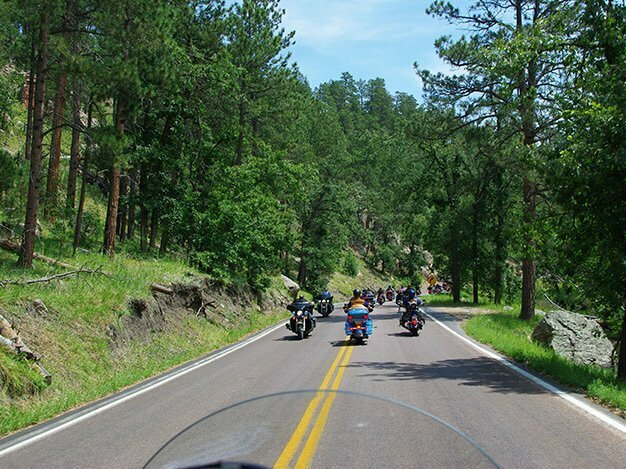 The campgrounds are where it's at during the Sturgis Motorcycle Rally. This isn't a bunch of Boy Scouts learning to tie knots and build fires though (but there's plenty of that sort of thing going on). Each year the campgrounds of the Black Hills turn into party cogs turning the great machine that is the Sturgis Motorcycle Rally. Bike shows, amazing concerts, and all manner of live entertainment await rallygoers at South Dakota's camping facilities each and every August. If you haven't camped for Sturgis, you should. If you have, you know exactly how much fun the camps are. Details are still coming in for what you can expect this year. This is what we know so far…
19942 South Dakota Highway 79 NorthVale, SD 57788
Distance from Sturgis: 5.4 miles
The new campground is named "The Pappy Hoel Campground and Resort" to honor the father of the Sturgis Motorcycle Rally himself, Pappy Hoel. It has RV accommodations and a whole lot more. Like the original Full Throttle Saloon, it'll probably become a major destination for anyone going to the bike event.
You can get reservations by phone at (605) 490-2140 or at the Full Throttle Saloon website. Thus far, they've announced the following for their festivities:
The Hoel Motor Ride
J.C. "Pappy" Hoel hosted a dirt-track race called the "Black Hills Classic," which consisted of a single race with nine participants and a small audience. This race set a course in Sturgis history. Today, the Sturgis Motorcycle Rally has evolved into South Dakota's largest tourism event and the world's largest motorcycle rally. Pappy formed the "Jackpine Gypsies" in Sturgis in 1936. Hoel was inducted into the AMA Hall of Fame in 1998. You can honor Pappy Hoel and the legacy he built during the annual Pappy Hoel ride on Wednesday morning of the rally. The Hoel Motor Ride takes place Wednesday, August 9, 2017. Register at 9 a.m. The ride will leave the Full Throttle Saloon at 10 a.m. There is a $50 per bike donation required, and proceeds support local charities. Please select whether you have one or two riders.
On the ride this year, celebrities will include Jesse James Dupree of Jackyl, Angie from Angieland, and Michael Ballard, owner of the Full Throttle Saloon. Please bring the driver's license that you checked out with during online registration to confirm when you attend.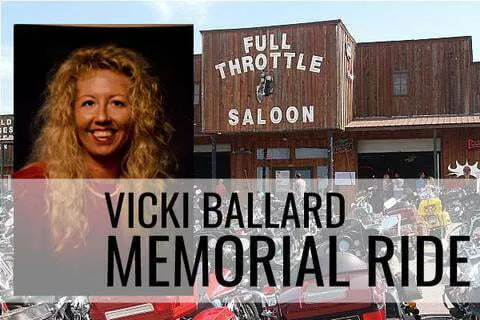 The Vicki Ballard Memorial Ride
The 2017 Vicki Ballard Memorial Ride is dedicated to the memory of Michael and Cass' sister, Vicki Ballard. Vicki battled breast cancer for seven years and passed away in August 2010, following the Sturgis Motorcycle Rally. Vicki loved the Full Throttle Saloon and the people who go there. She was side by side with Michael in making it what it is today. Vicki is dearly missed by everyone who knew her.
All riders are welcome for this memorial ride. Every rider who registers on the Full Throttle website and participates in the ride can join at any point along the way.
The Memorial Ride schedule is as follows:
Day 1 (August 4): Meet at Full Throttle S'loonshine Distillery in Trimble, Tennessee. Breakfast with Cass Ballard at Miss Vicki's restaurant. Kickstands up at 9 a.m. Cass will see the riders off and possibly join in on the ride. Take I-55 North to 270 Bypass West to Kansas City. Take Kansas City, Missouri exit, I-70 West. Exit on I-29 North in Kansas City, staying the night near Worth Harley-Davidson. Approximately 450 miles.
Day 2 (August 5): Leave Worth Harley-Davidson at 9 a.m. Go north on I-29 through Missouri, Iowa, and into South Dakota. Exit 84 West on I-90 at Sioux Falls. Exit 260 Oacoma (Chamberlain Al's Oasis). Spend night. Approximately 500 miles.
Day 3 (August 6): Leave gas station by Al's Oasis at I-90 at 9 a.m. Proceed on I-90 to Sturgis exit to Full Throttle Saloon. Approximately 230 miles.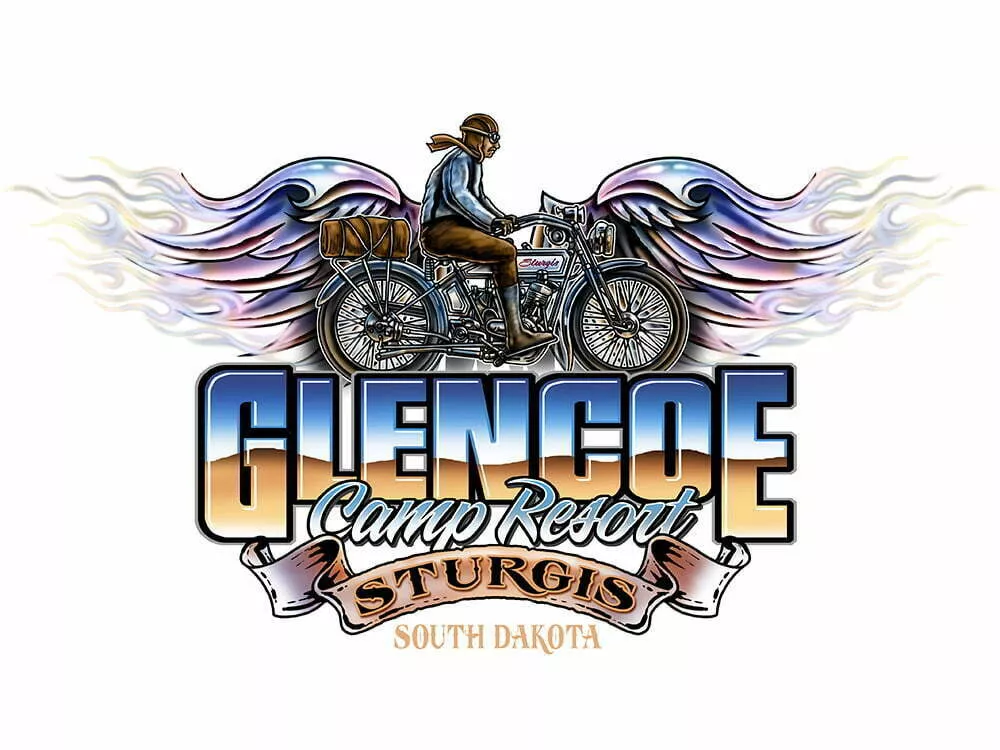 20555 Glencoe Drive Sturgis, SD 57785
Distance from Sturgis: 3.7 miles
Glencoe Camp Resort rests on 600 acres of land east of Sturgis. It also holds the world's largest amphitheater on its premises, as well as the rally's only covered, air-conditioned entertainment pavilion. The Pavilion has held some exceptional acts through the years, and the 77th Rally is no exception. In addition to the Pavilion, there will be more entertainment to see and even in which to participate. For information on entry and pricing, check the Glencoe website.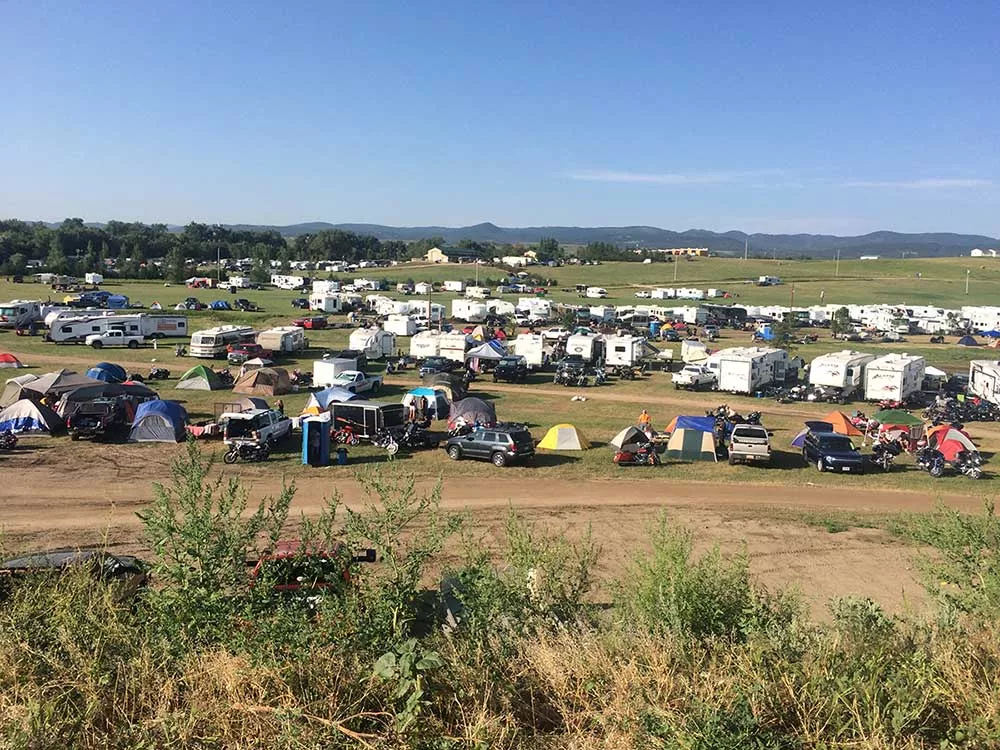 20446 State Highway 79 Sturgis, SD 57785
Distance from Sturgis: 4.8 miles
Established in 1998, the Iron Horse Campground is on the quiet side of campgrounds yet close to the main events. They have all the amenities you need to make the 77th annual rally a very enjoyable experience.
The Iron Horse has a great party every night of the rally with live bands nightly, great food at their restaurant, and more fun than some people can handle, including happy hour 5 p.m. to 7 p.m. nightly. The convenience store is open in case you forgot something or just need to stock up on supplies. Da Bus Shuttle service is a great way to avoid the parking, traffic, and, most of all, DUIs. Iron Horse is a regular stop for Da Bus, so if you want to party hard and not worry about how to get home, Da Bus is the answer. We are located between the Drag Strip and Bear Butte on Highway 79, 4.5 miles from famed Main Street.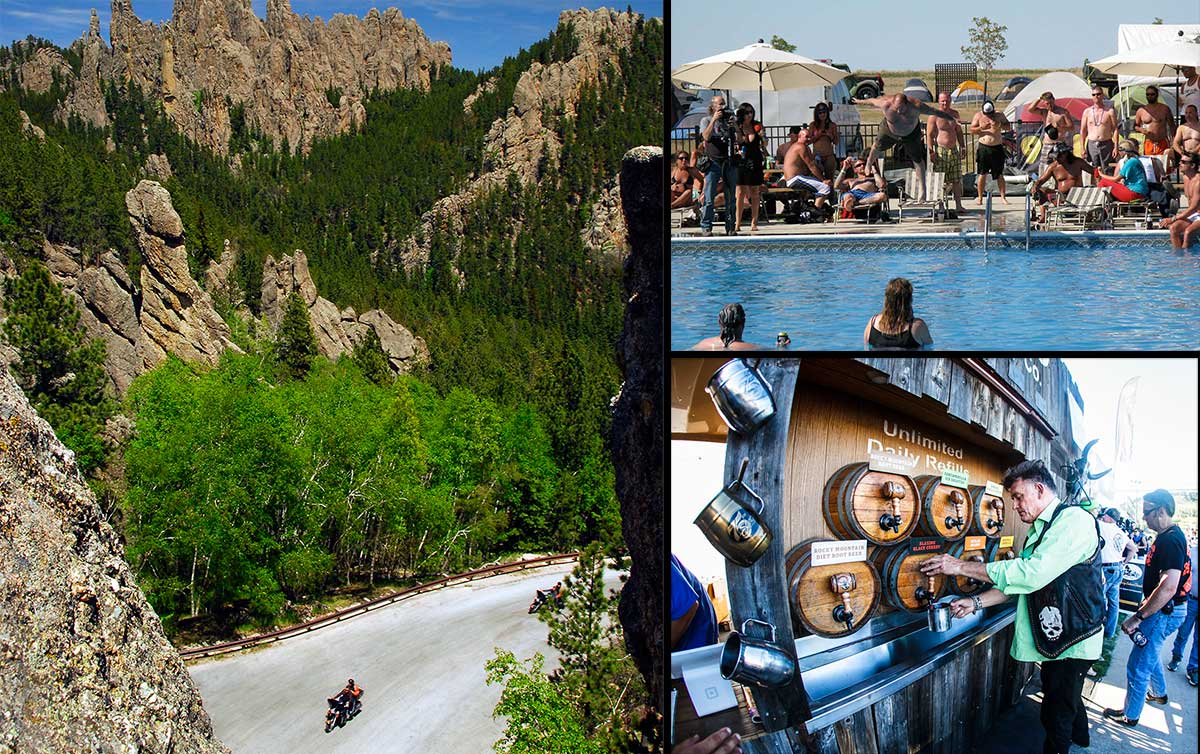 Da Bus provides the very valuable service of shuttling people around the Sturgis area during the rally. It stops at campgrounds within a 10-mile radius of town, has a route to Deadwood, and is a safe way to get around if you're going to party a little too hard and don't want a DUI.
The atmosphere on Da Bus is that of a party. Almost everyone on it has been or is going to town to drink or to the concerts, and they all know that when they want to come home they can get a safe and professional ride back to camp. Pricing for Da Bus is as follows:
Regular 2017 Wristband Pricing
All-Day Wristband: $25
All-Week Wristband: $75
Deadwood Bus Route:
After you purchase your wristband online and arrive at your motel or campground in Deadwood, you will then board the Deadwood Trolley. It will take you to the lower Main Street parking lot, where Da Bus stops.
Campground Listings
South Dakota has tons of campgrounds. If we listed them all here, it would look like a Google search. Having said that, we've compiled listings for the ones 10 miles or closer to town. Which, not coincidentally, is the range of Da Bus, the local shuttle bus service for traveling between camp and town.
| | |
| --- | --- |
| Days End Campground | |
| 2501 Avalanche Road Sturgis, SD 57785 | Distance from Sturgis: 0 miles |
| Sturgis RV Park | |
| 1175 West Woodland Drive Sturgis, South Dakota 57785 | Distance from Sturgis: 0 miles |
| Big Rig RV Park | |
| Coordinates: 44°24'06.7"N 103°31'44.6"W | Distance from Sturgis: 1.5 miles |
| Camp Vanocker Sturgis | |
| 1214 Pineview Road Sturgis, SD 57785 | Distance from Sturgis: 1.7 miles |
| Sturgis View Campground | |
| 20497 Avalanche Road Sturgis, SD 57785 | Distance from Sturgis: 1.7 miles |
| No Name City Luxury Cabins & RV | |
| 20899 Pleasant Valley Drive I-90 Exit 34 Sturgis, SD 57785 | Distance from Sturgis: 4.3 miles |
| Katmandu RV Park & Campground | |
| 12927 Katmandu Lane I-90 Exit 34 Sturgis, SD 57785 | Distance from Sturgis: 4.8 miles |
| Bulldog Creek Campground | |
| 21120 Pleasant Valley Drive Sturgis, SD 57785 | Distance from Sturgis: 6.4 miles |
| Rush-No-More Campground | |
| 21137 Brimstone Place Sturgis, SD 57785 | Distance from Sturgis: 6.7 miles |
| Red Barn RV Camp | |
| 13397 Alkali Road Sturgis, SD 57785 | Distance from Sturgis: 6.8 miles |
| Kickstands | |
| 13014 Pleasant Valley Road Sturgis, SD 57785 | Distance from Sturgis: 7.1 miles |
| Tilford Gulch Rally Campground | |
| 13157 Deer Meadow RoadPiedmont, SD 57769 | Distance from Sturgis: 8.2 miles |
| Shade Valley Camp Resort | |
| 20158 137th Place Highway 34 Sturgis, SD 57785 | Distance from Sturgis: 10 miles |
And of course, there's the Buffalo Chip, the Godzilla of campgrounds in the Black Hills. There are far too many things going on there to cover in a couple of paragraphs (their famous concert series,
Hooligan racing, you name it) but you'll find the latest info on their killer agenda at buffalochip.com