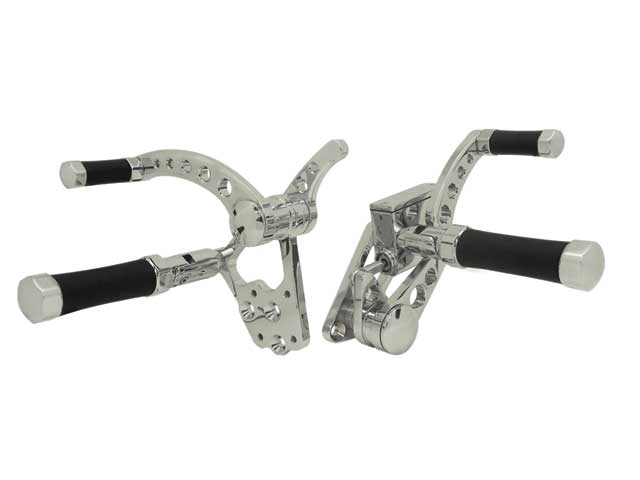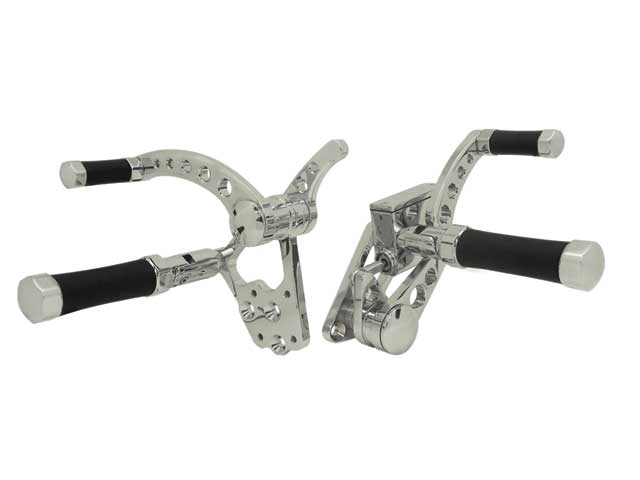 The Supreme Legends design team proudly introduces its completely new Money Shot forward control series. Built from only the finest American billet, this control lays beauty onto your beast. With all the shimmer of dripping wet chrome onto the tight smooth contours….this one screams for all the right reasons.
Hexed contour pegs, with tight fight and smooth lines make this a pleasure to mount. Available in chrome or Bright Dip black anodized finishes, for American and Metric V-twin applications and as with all Supreme Legends USA products, comes with an 18 month warranty.
Please see www.supremelegendsusa.com for further information and available fitments or call (714) 504-0715 for details. Available immediately directly through Supreme Legends USA or your Supreme Legends USA dealer.