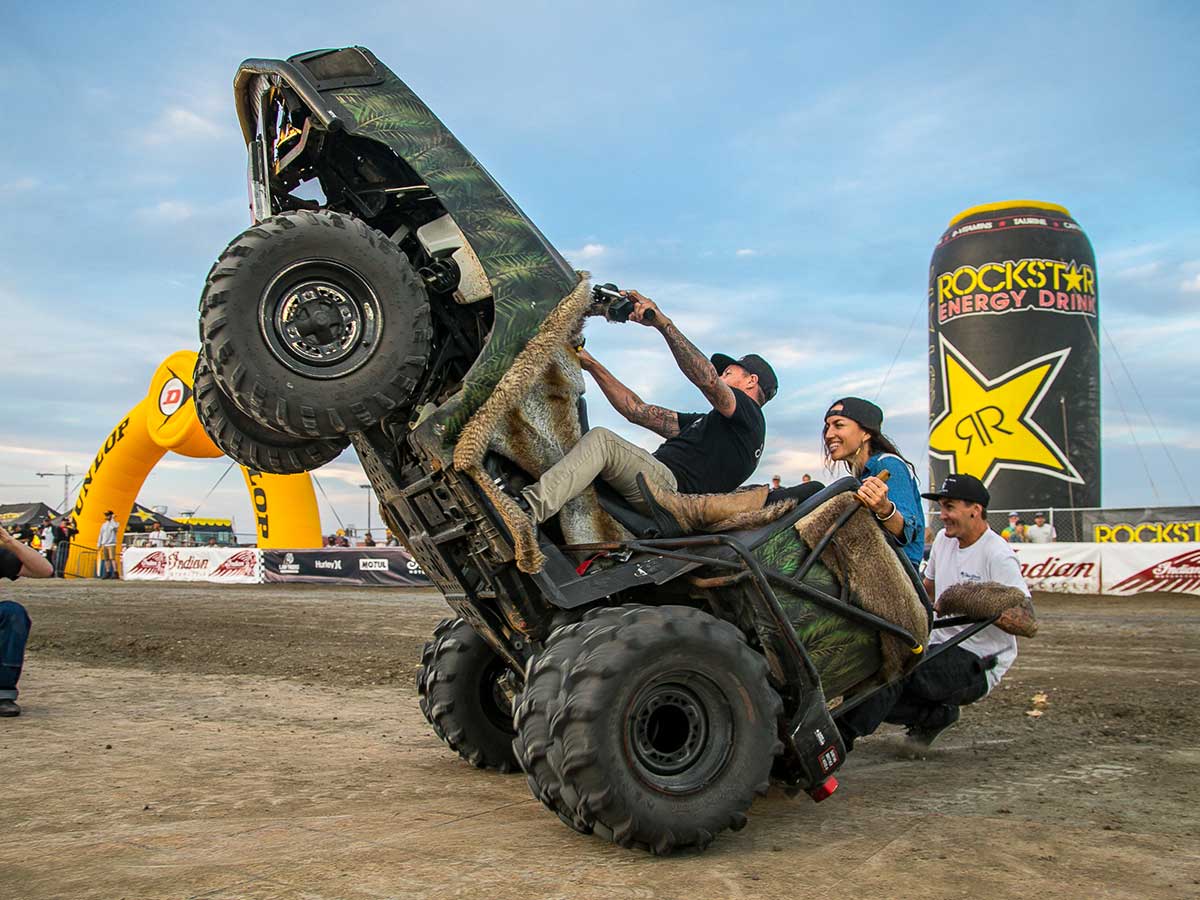 The Moto Beach Classic brings all of our favorite hooligans and tons of awesome bands from all over the country to our backyard in Huntington Beach, California. For flat-track racing, rocking out, enjoying the custom bikes, vendors, and stunt shows, there's really nothing else like this that you can absorb with your toes in the sand.
Kicking things off, we at Hot Bike had our issue release party on the beach the night before Moto Beach Classic started. With Jordan Graham riding the FTR 1200 racer customized by Roland Sands and the crew, the audience got to enjoy the bike that would be adorning our 2018 sixth issue's cover firsthand.
The next morning things were in full swing. Brian Bent led a "kookbox" surf contest on large vintage-style wooden surfboards, followed by some more traditional surf contests, then all types of moto racing on the dirt oval. From local surfers competing in the second half of their surf 'n' turf contest to full pros racing singles and twins, the racetrack was the spot to be if you weren't in front of the bands over at the Surf City Blitz. There was no shortage of action either, with two of our favorite racers, Jordan Graham and Andy DiBrino, having accidents but both walking away.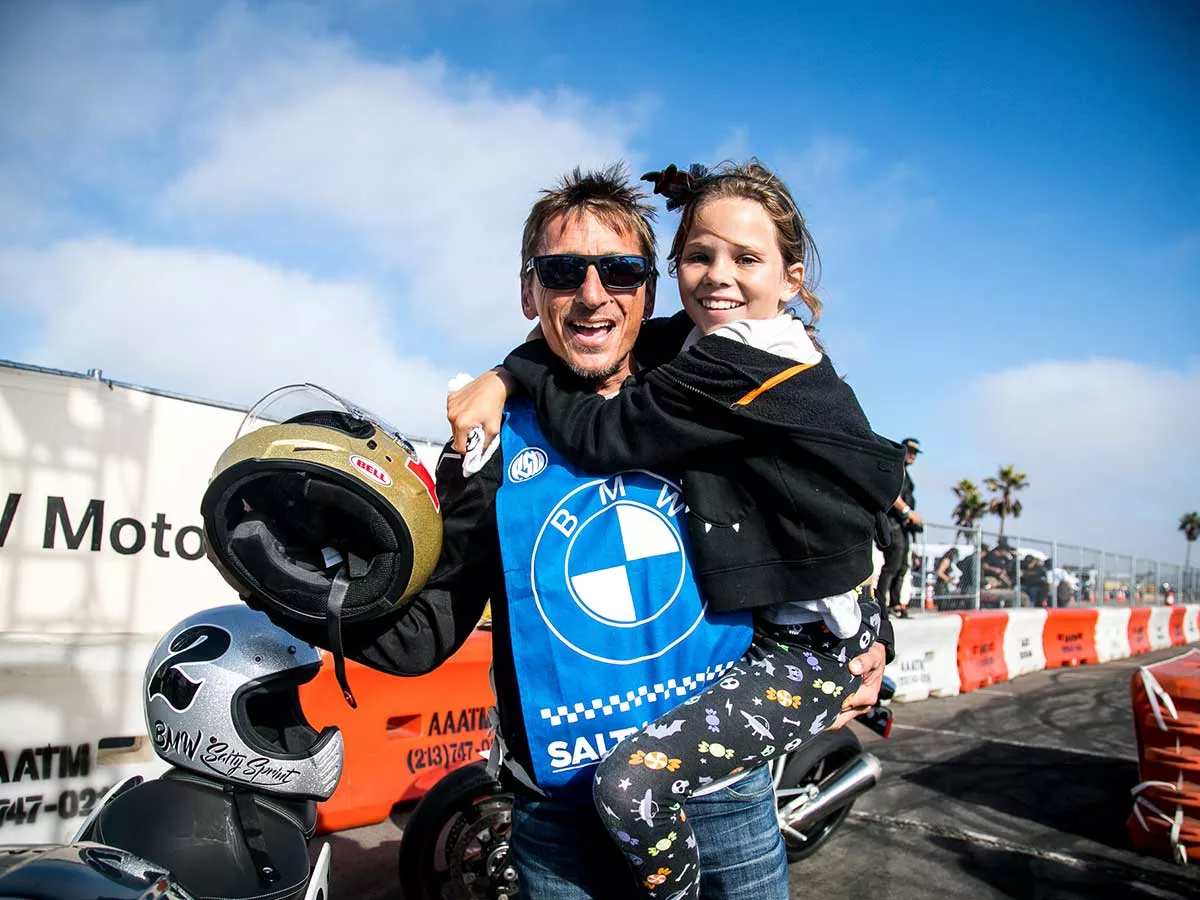 BMW had its Salty Sprint races, pitting many of the celebrity, influencer types and industry professionals against each other on a narrow makeshift drag racing strip, with Kevin Duke, producer at Indian's marketing agency, The Brand Amp, taking the win. Bell Helmets had its group of stunters wowing the crowd all day, doing burnouts and wheelies on their Dynas and baggers right in front of our Hot Bike booth. RSD had custom bikes displayed from its garage and a handful of other builders, bringing some custom culture in among the racing. Through the Dash for Cash and the Super Hooligan mains, everyone had a great time and enjoyed the show.
On the main stage, bands like The Offspring and Social Distortion played for a sold-out audience. Moto Beach has a great way of bringing Southern Californians out here just for the bands and injecting a little bit of moto excitement into their lives. Hell, we think they could use it.