Twin Power has added a line of gaskets to their ever-growing product collection of offerings, giving the Harley-Davidson enthusiast another option when it comes to products for their motorcycles.
Made in the USA, Twin Power gaskets are offered as a kit that contains all of the gaskets and seals necessary, or separately as needed, to perform a specific job. The highest quality kits include AFM and MLS style gaskets.
"One of the biggest complaints we've heard about gaskets is how they're packaged," says James Simonelli, Brand Manager for Twin Power. "Many of the gaskets on the market are packaged in uneven quantities which makes no sense."
"We've also reduced package quantities on many items to help keep inventory costs down," adds Simonelli.
The new gaskets (P/Ns 043154 to 043299) from Twin Power retail for $3.95 to $152.95 and can be ordered through your local Tucker Rocky | Biker's Choice dealer.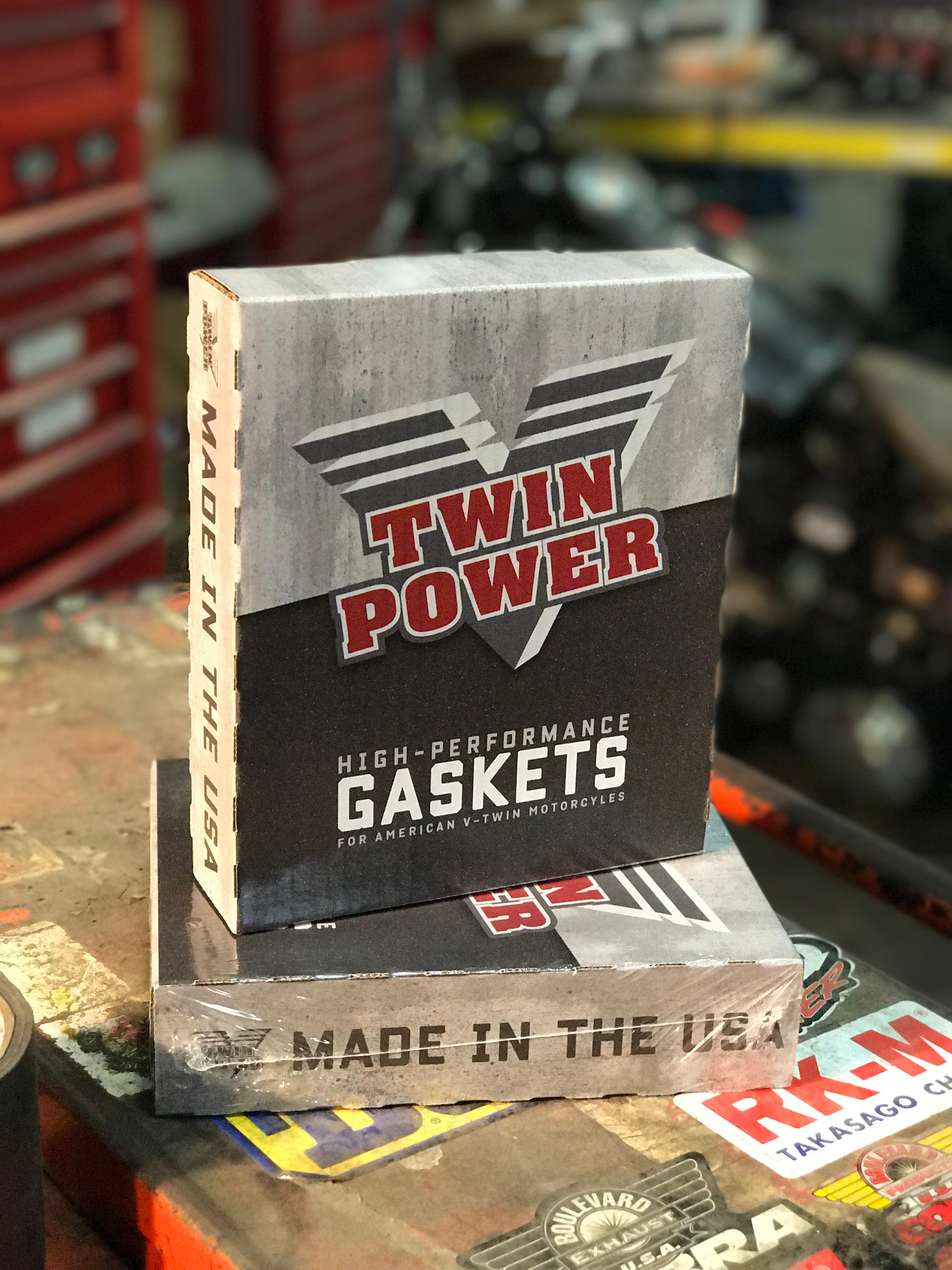 About Twin Power
Since 1982, Twin Power has been designing and producing quality parts and accessories for the Harley-Davidson enthusiast. Driven by the same passion that fuels the American V-Twin scene, Twin Power is relentless in their pursuit of quality, functionality and value. They will not offer a Twin Power product to their customers unless they would be proud to sport it on one of their own rides. Visit Twin Power at their website, Facebook and Instagram.
About Tucker Rocky/Biker's Choice
Featuring the most powerful portfolio of parts, accessories and apparel brands in powersports, Tucker Rocky/Biker's Choice is the go-to supplier for retailers across the nation. In addition to an unmatched product selection, Tucker Rocky/Biker's Choice is proud of its relentlessly customer-centric culture and unwavering pledge to on-time delivery. Because of its uncompromising commitment to continuous improvement, Tucker Rocky/Biker's Choice has been earning the trust of the best dealers in the industry for 50 years.