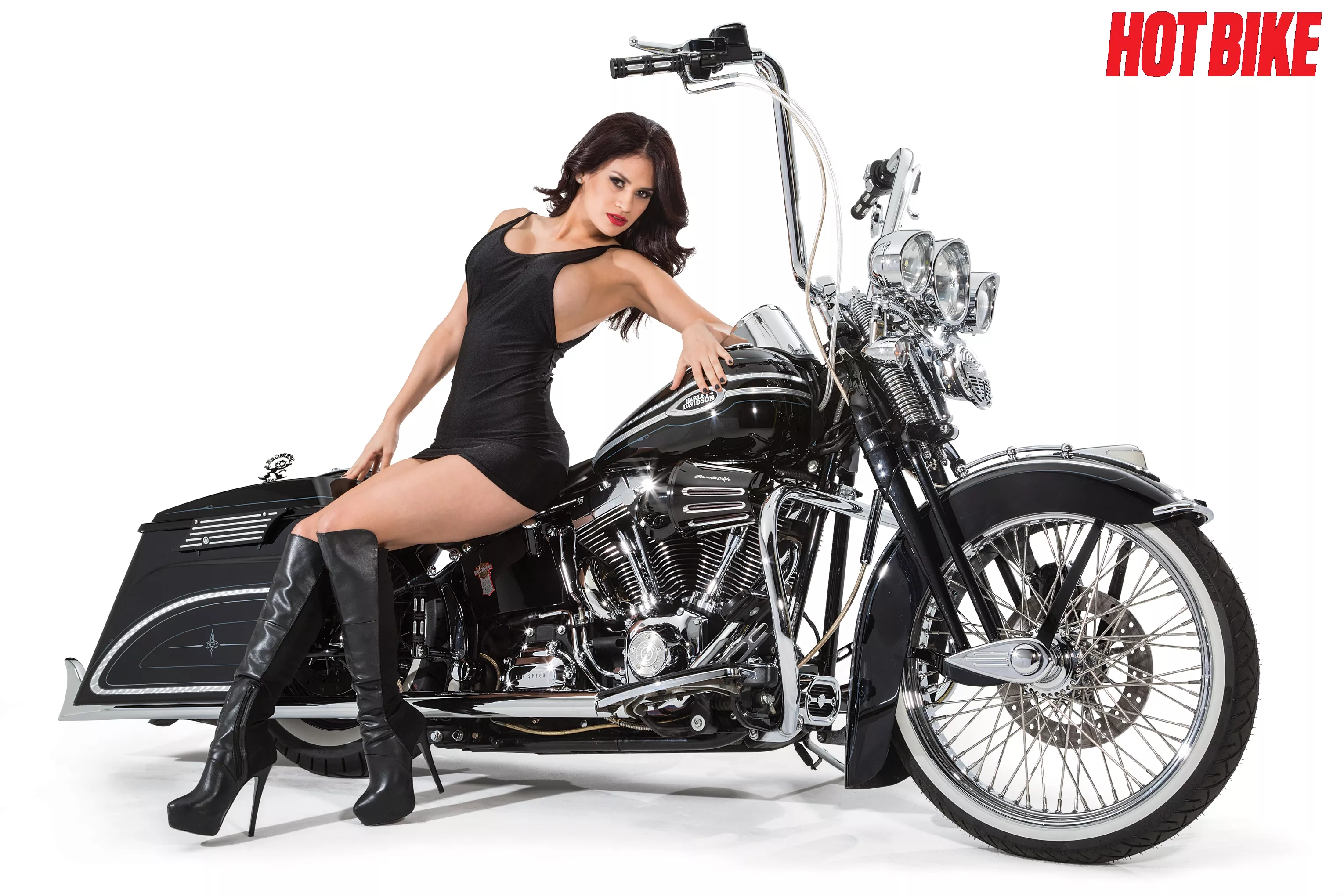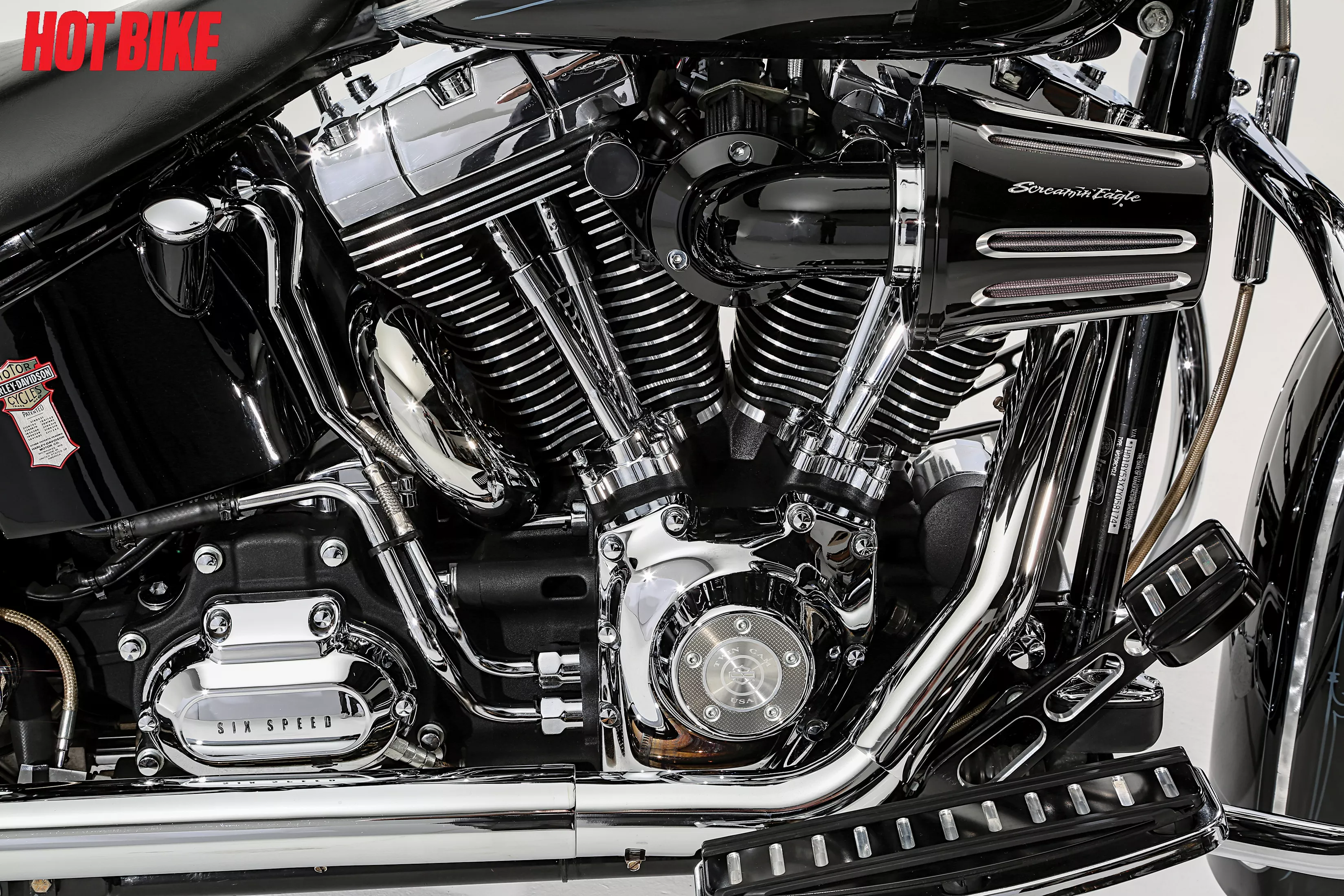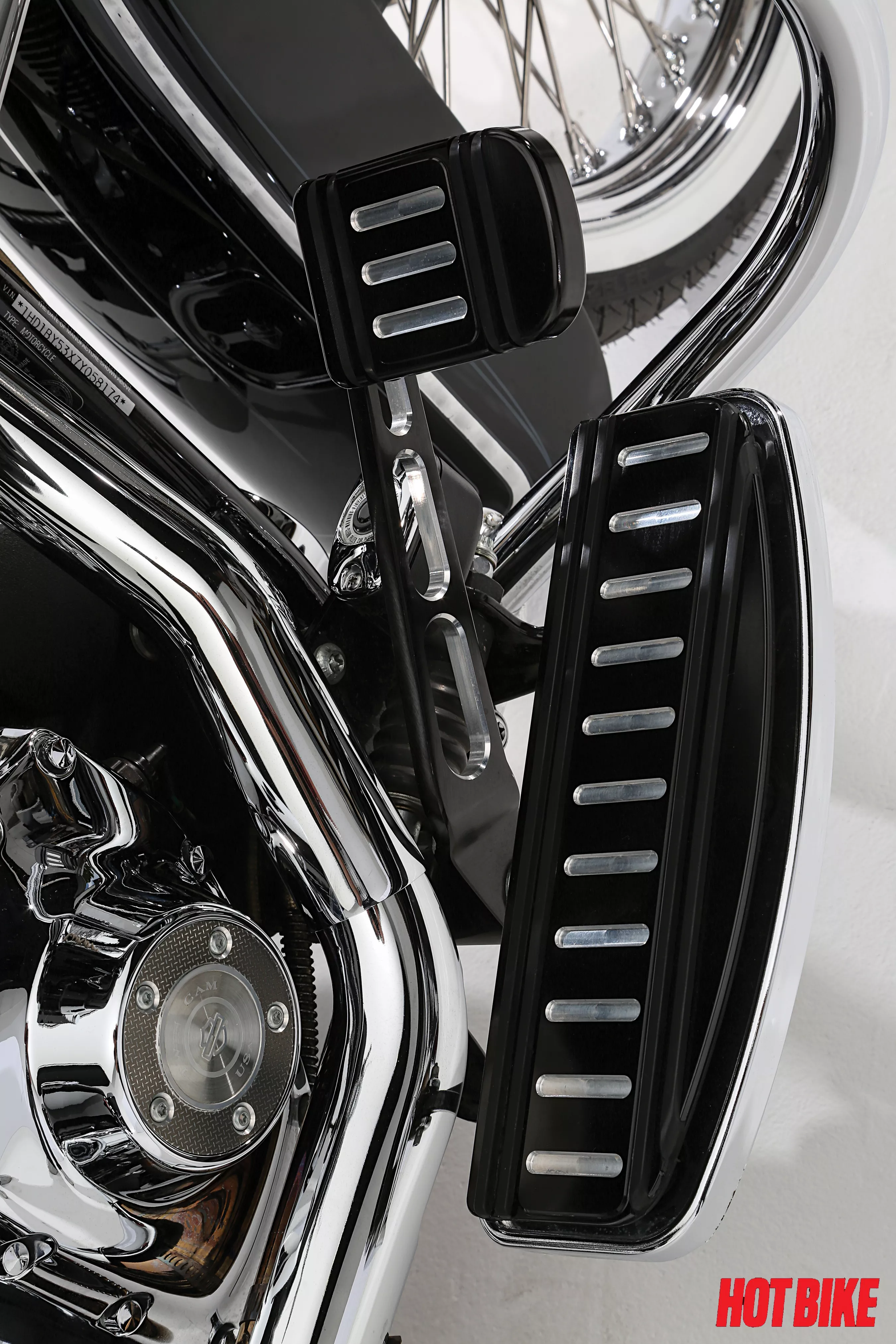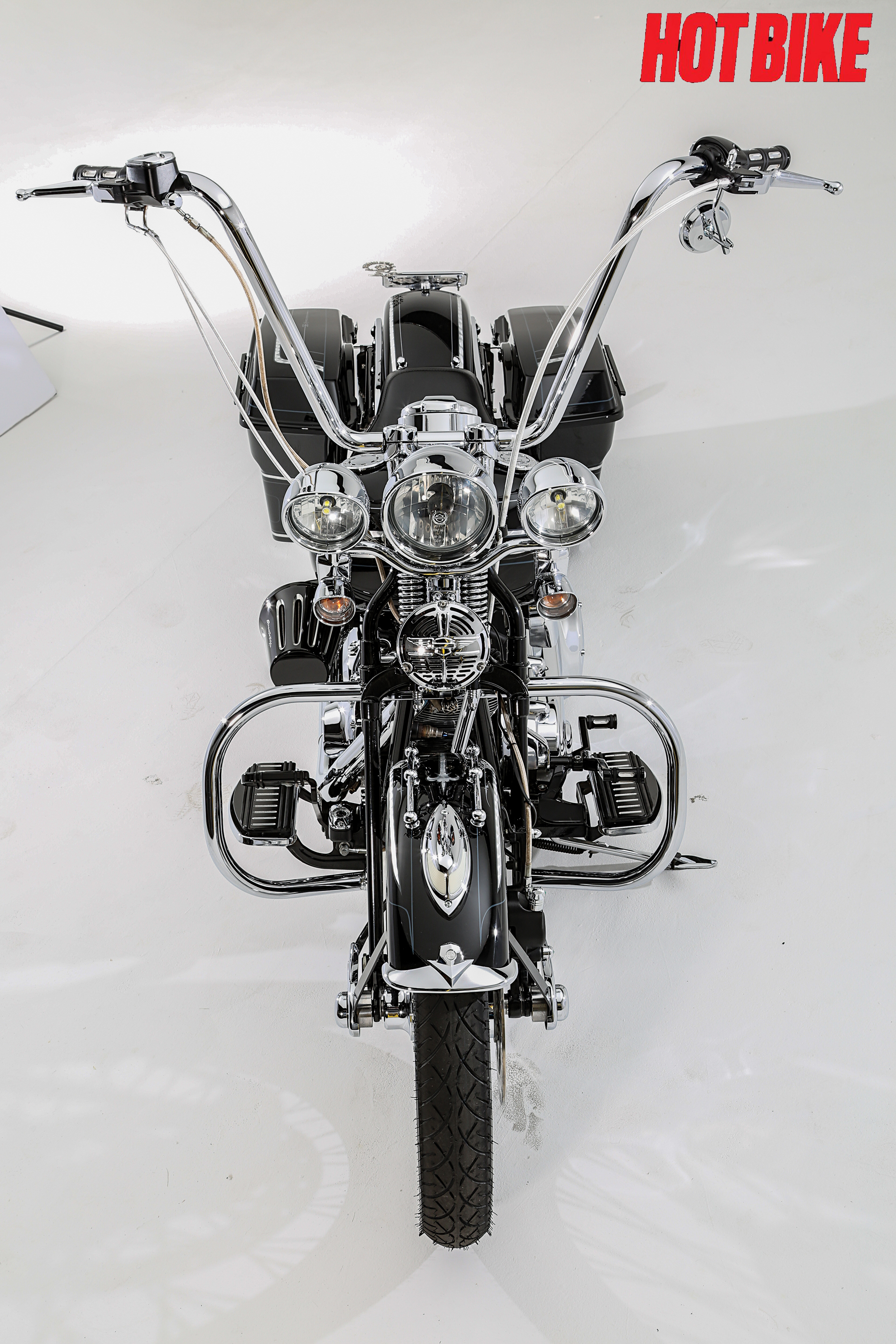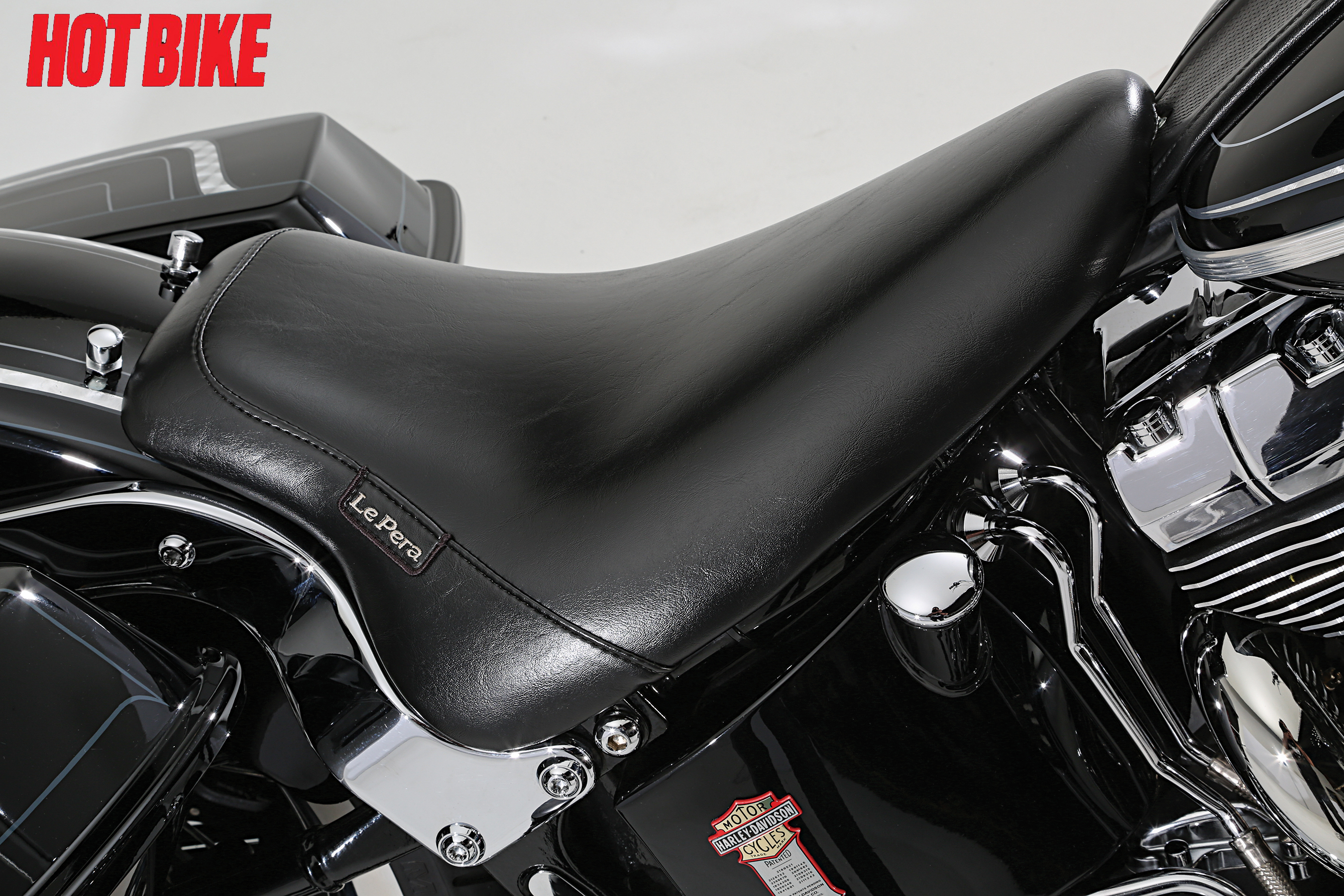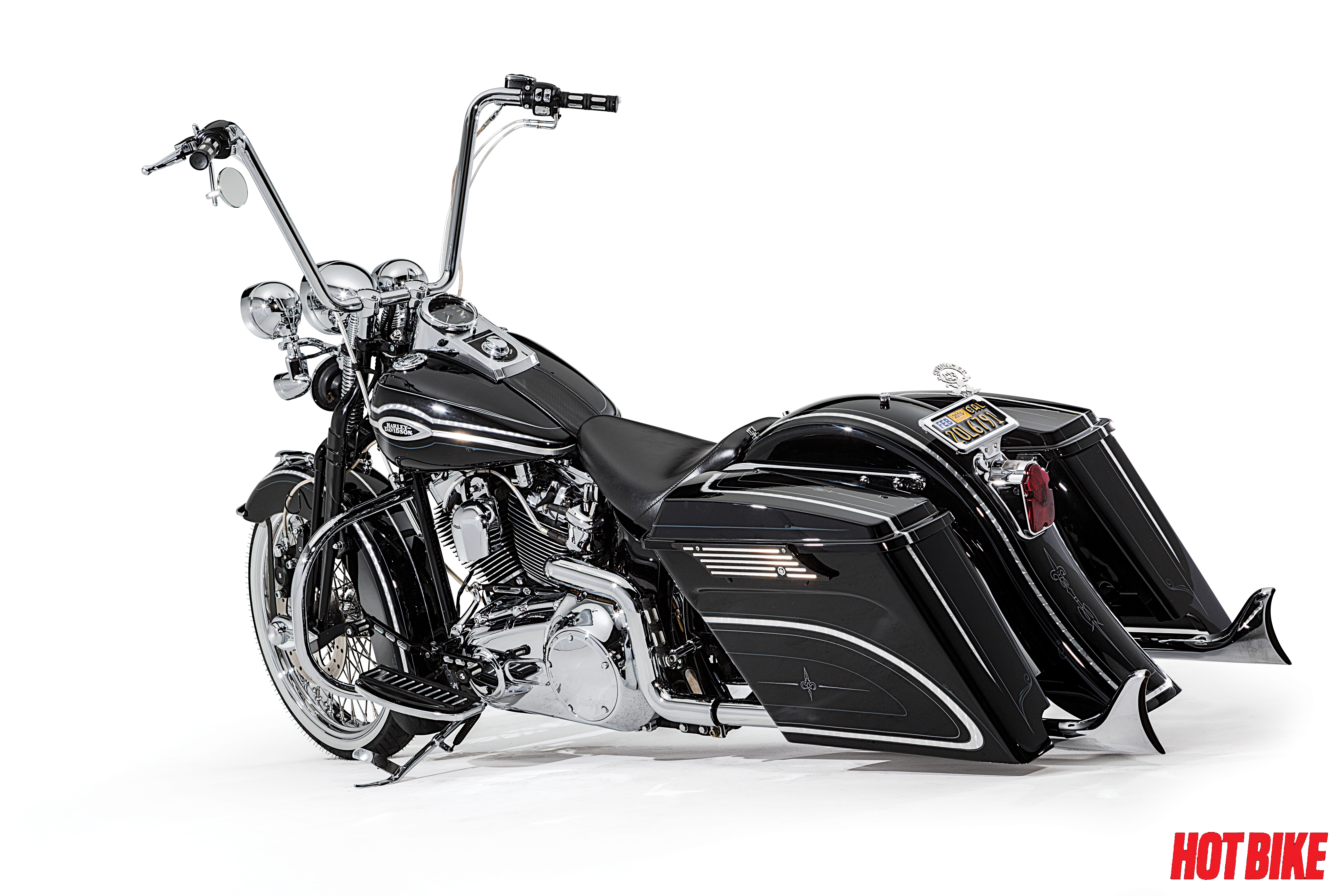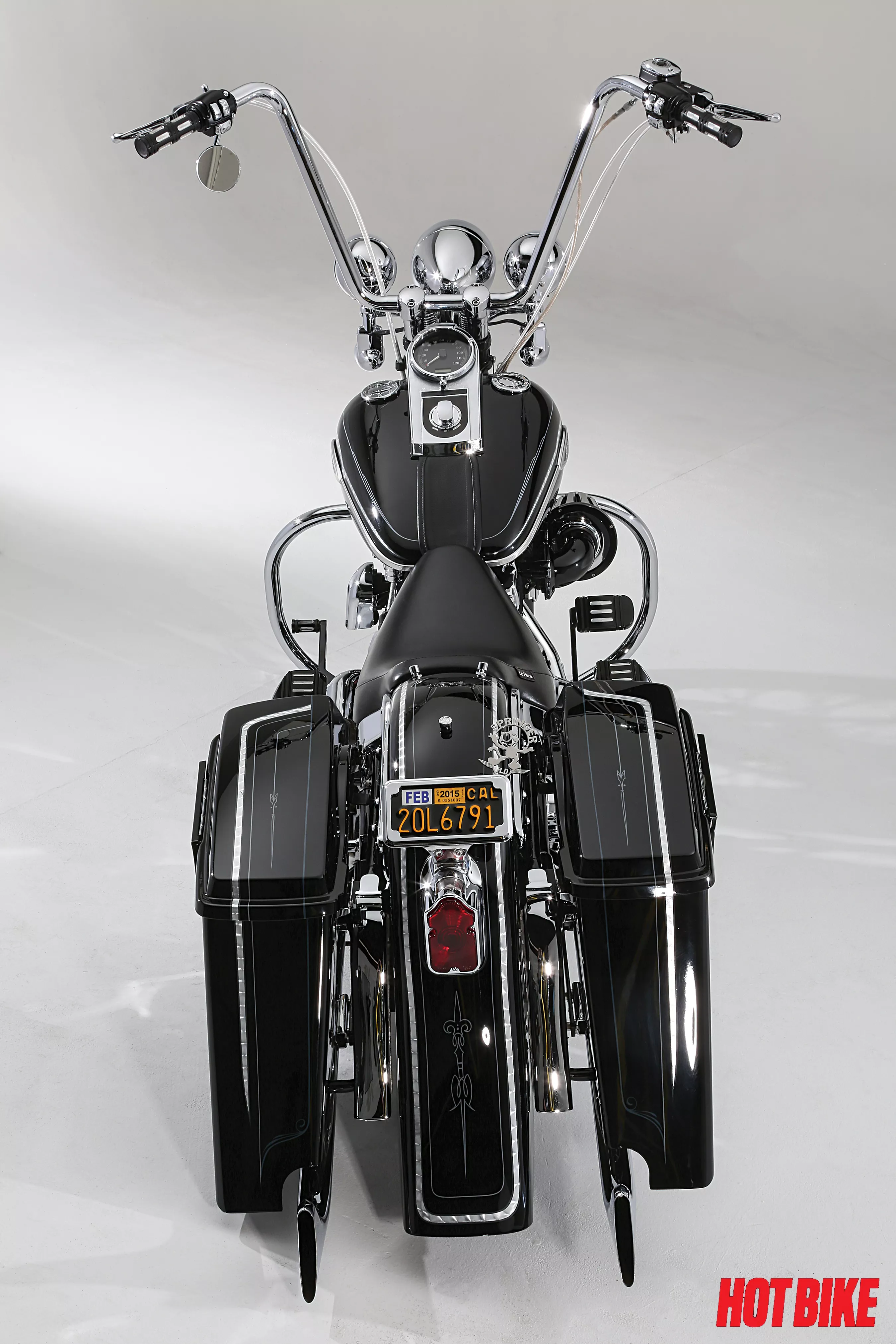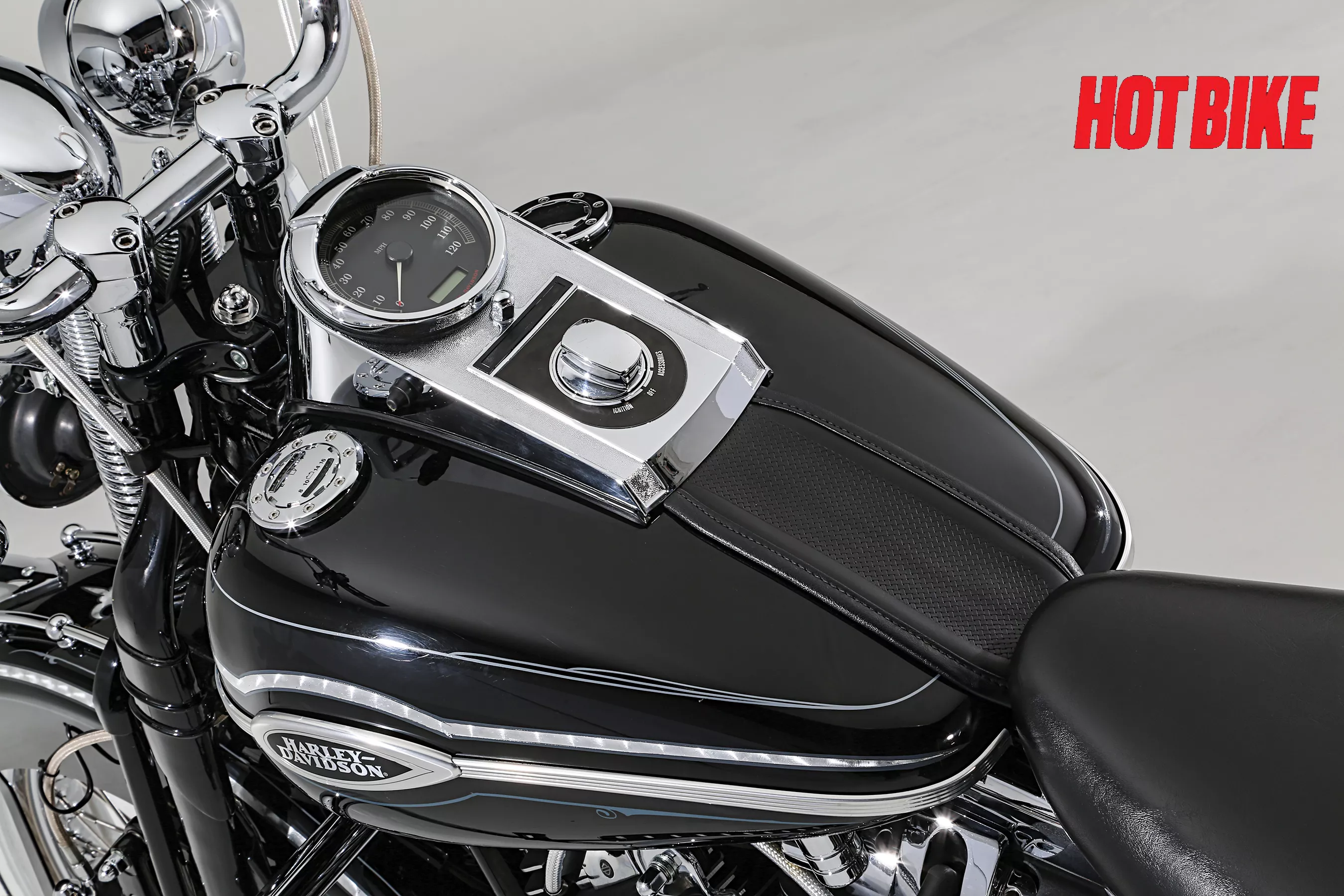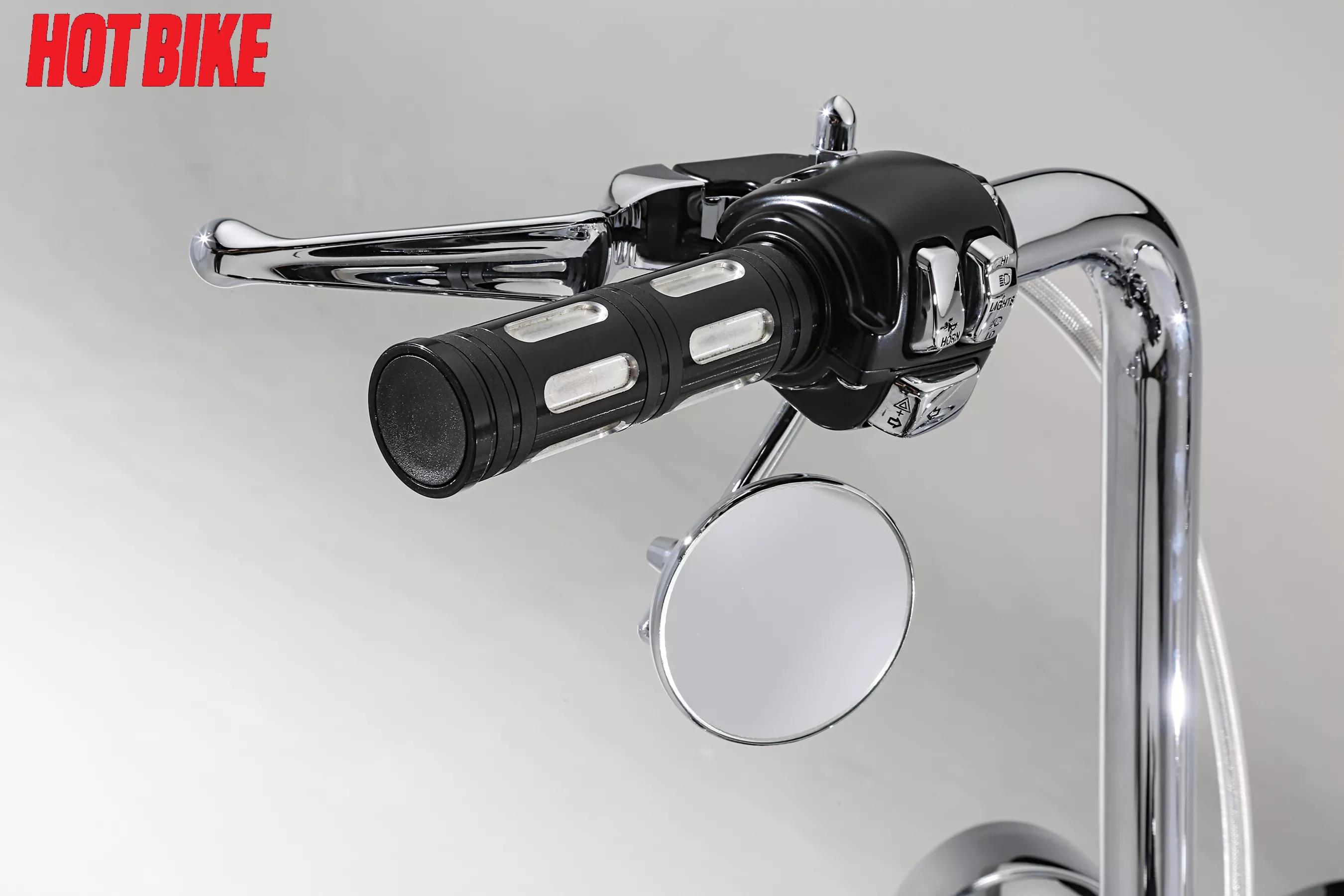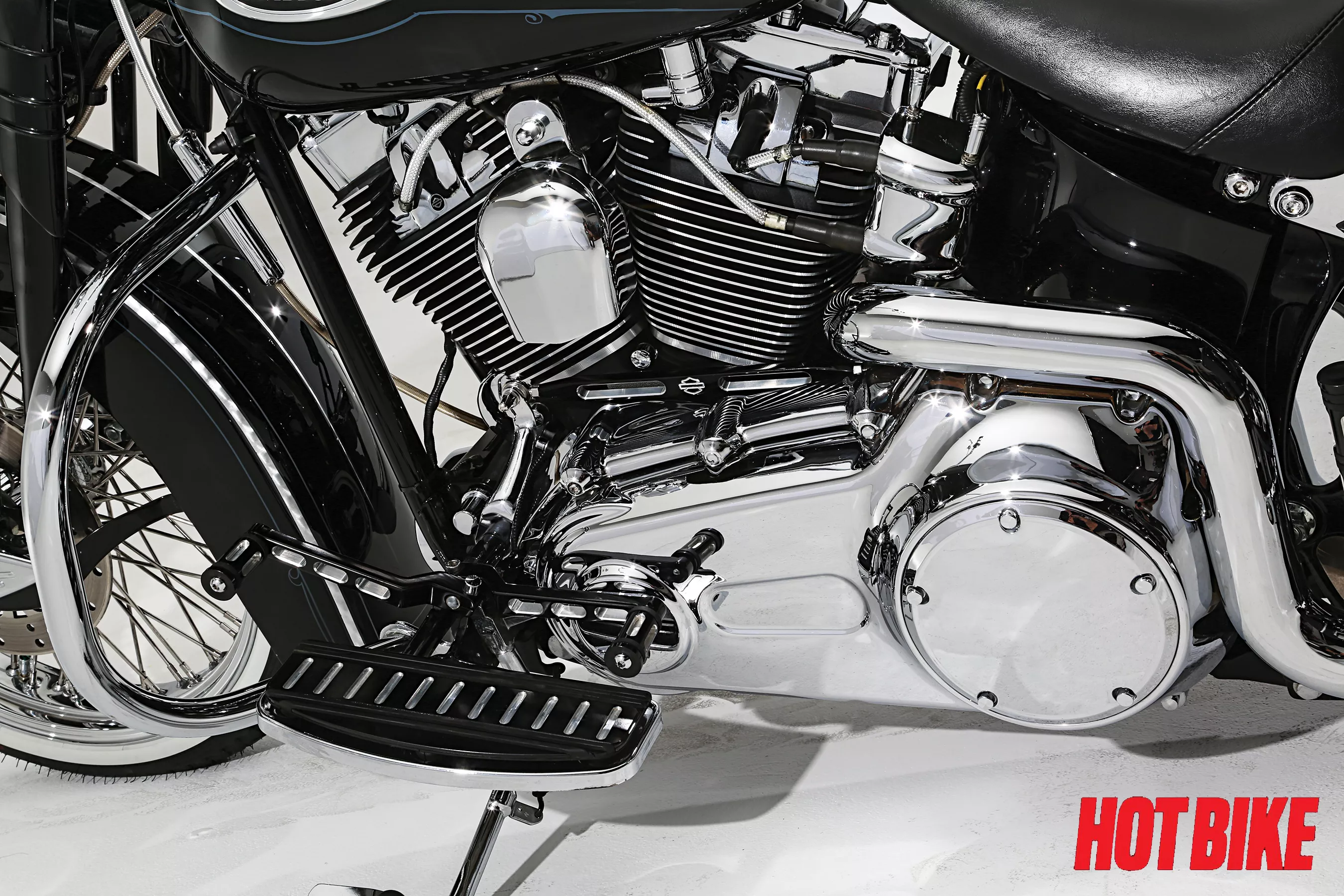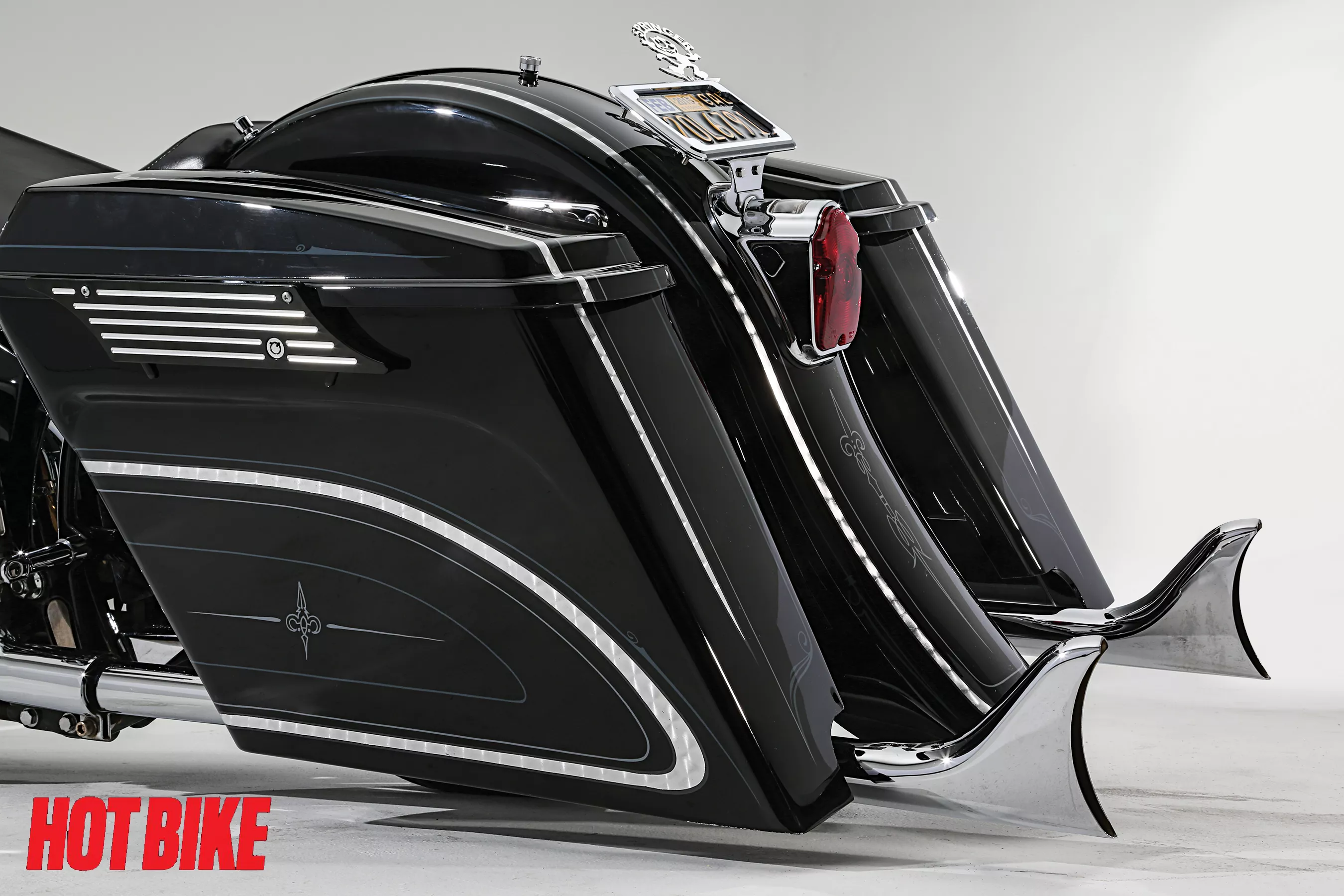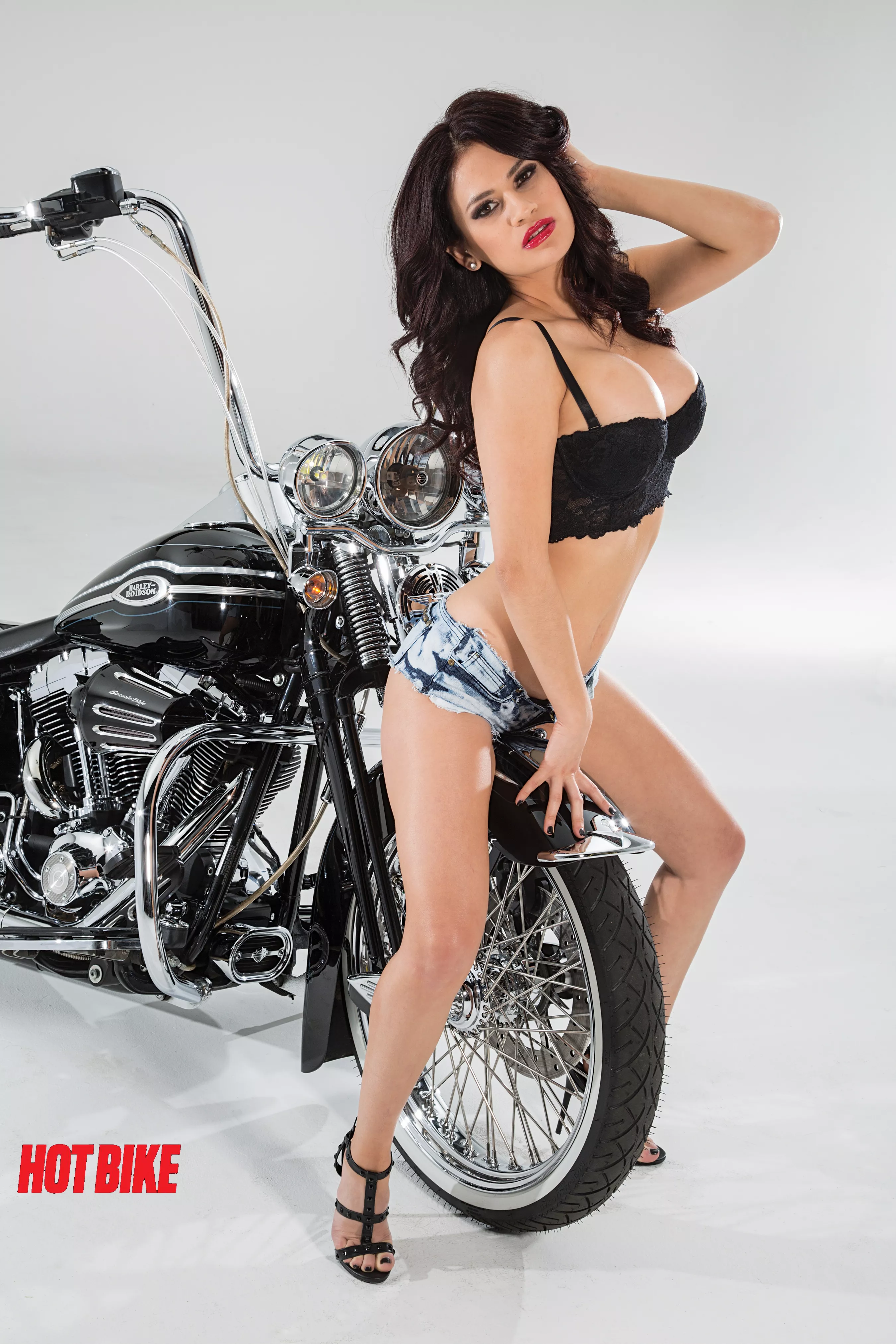 Where you live and how you grow up can really affect you in ways you never thought were possible. Children are very impressionable, and it's amazing sometimes how the smallest of incidents can have a long-lasting effect.
<div class="st-block quote text-
Notice: Undefined index: st_text_align in C:laragonwwwhotbike-importblocksquote.php on line 1
">
A movie, a favorite toy, a relative, or magazine (like Hot Bike) can set forth a train of thought that will one day turn into a lifetime goal.
For bike owner Mando Contreras it was the sound of his friends rumbling down the road with each pass of the potato-potato had him wanting to own a Harley of his own. "As a kid I used to always see my friends Tony Martinez and Sam Ortega on their Harleys blaring down the street, and I thought it was the baddest thing ever," Mando explains. "Ten years later and I'm blessed to be riding next to them."
When Mando finally jumped into the game, he came in full force with one of the most sought after of Softails. With a factory-mounted springer front end, this Heritage lives up to its name and has the looks of a bike from yesteryear but with the reliability and conveniences of a modern motorcycle. A custom that is done correctly today will never be dated and serve as the inspiration for the new generation of builders tomorrow.
"I purchased the bike in 2010 and slowly been molding it to my taste," Mando says. Mando has some impeccable taste of keeping things Klassy with a capital "K." He could have easily gone overboard on this bike, but instead the modifications were kept to just the necessities. For instance, the paint and graphics from Manny Cisneros (CSNRS) from San Diego, California, are void of wild graphics, portraits, or panels. Just a simple black paint job with silver stripes and leafing transform this classic into a legend. The 21-inch wire front, stretched bags, and fenders with a set of fishtails peeking out the back finish the look that will look as good today as it will 10 years for now.
This bike was built to ride, and that's exactly what Mando does so frequently since he lives in sunny Southern California. One can only guess as he cruises up and down the boulevard that some kid somewhere probably sees him cruising and the process starts all over. It's that passing down of the classics that transcends the trends and stands the test of time.
Mando couldn't have done it alone. He says, "I could not have done it without the hope of Hot Sizzle Cycles, Tony Martinez, Same Ortega, Tommy, my brother Abe, Rich Lora for fabricating my fenders, and Manny Cisneros for the paint and pinstripe."