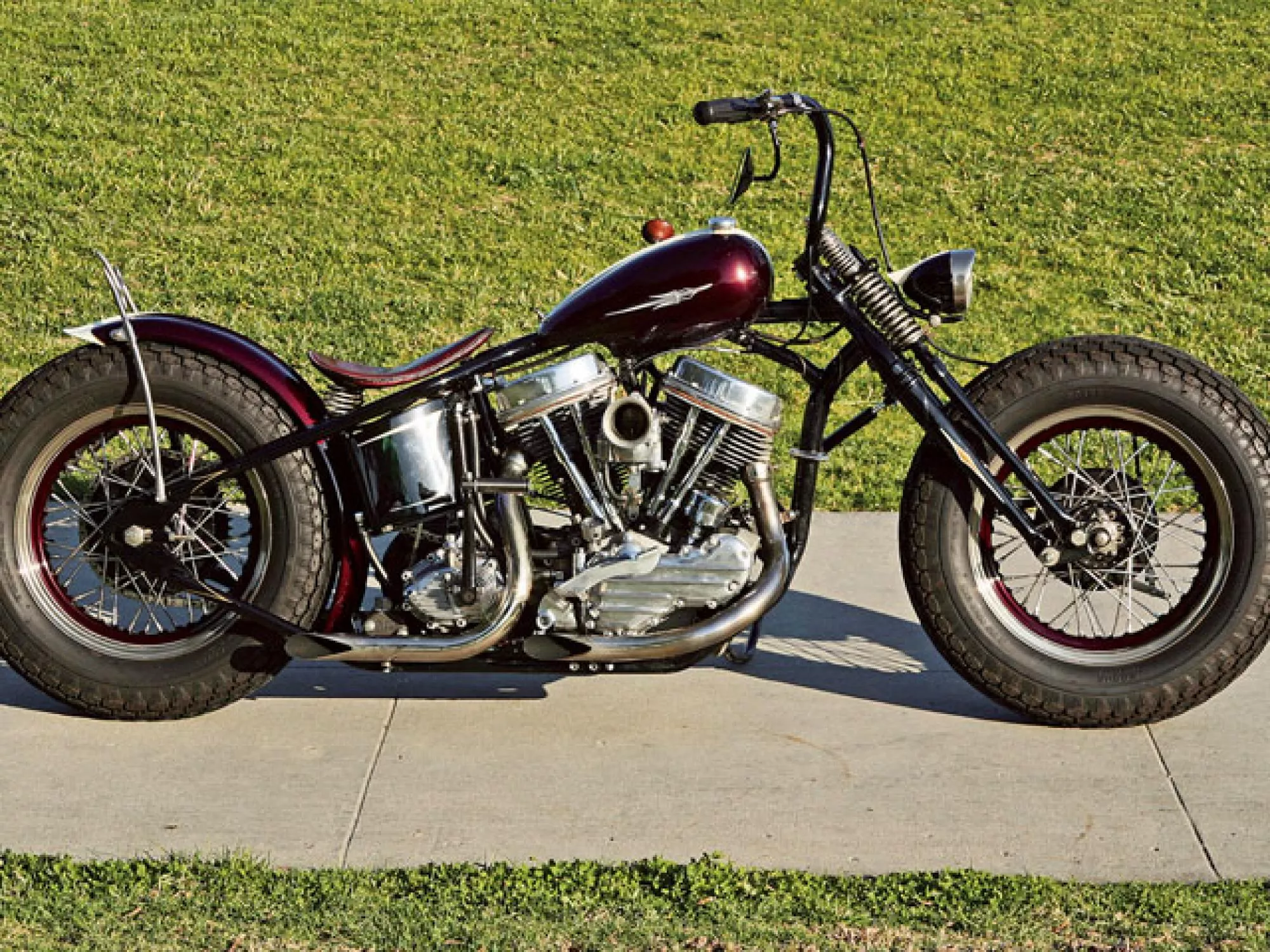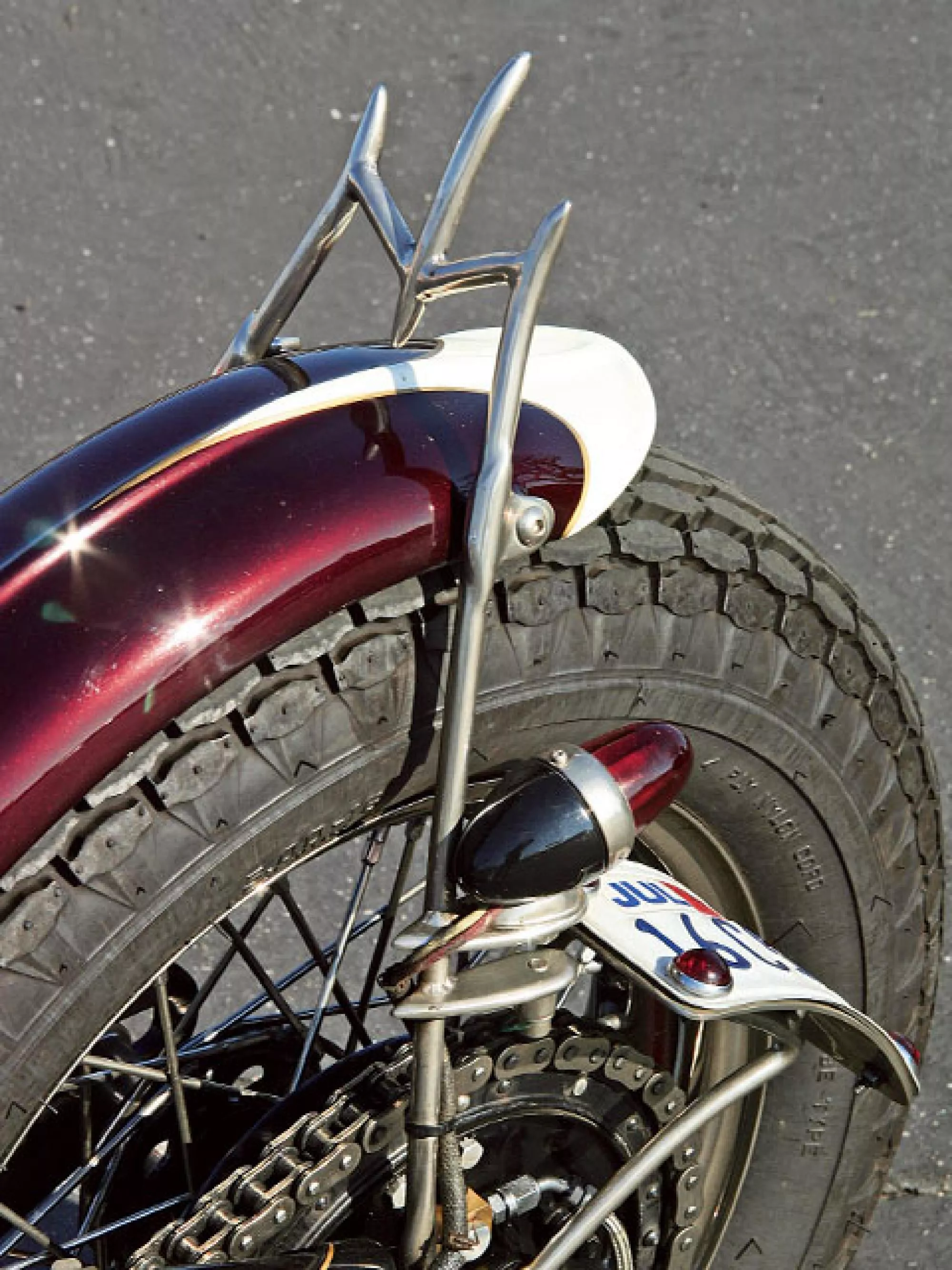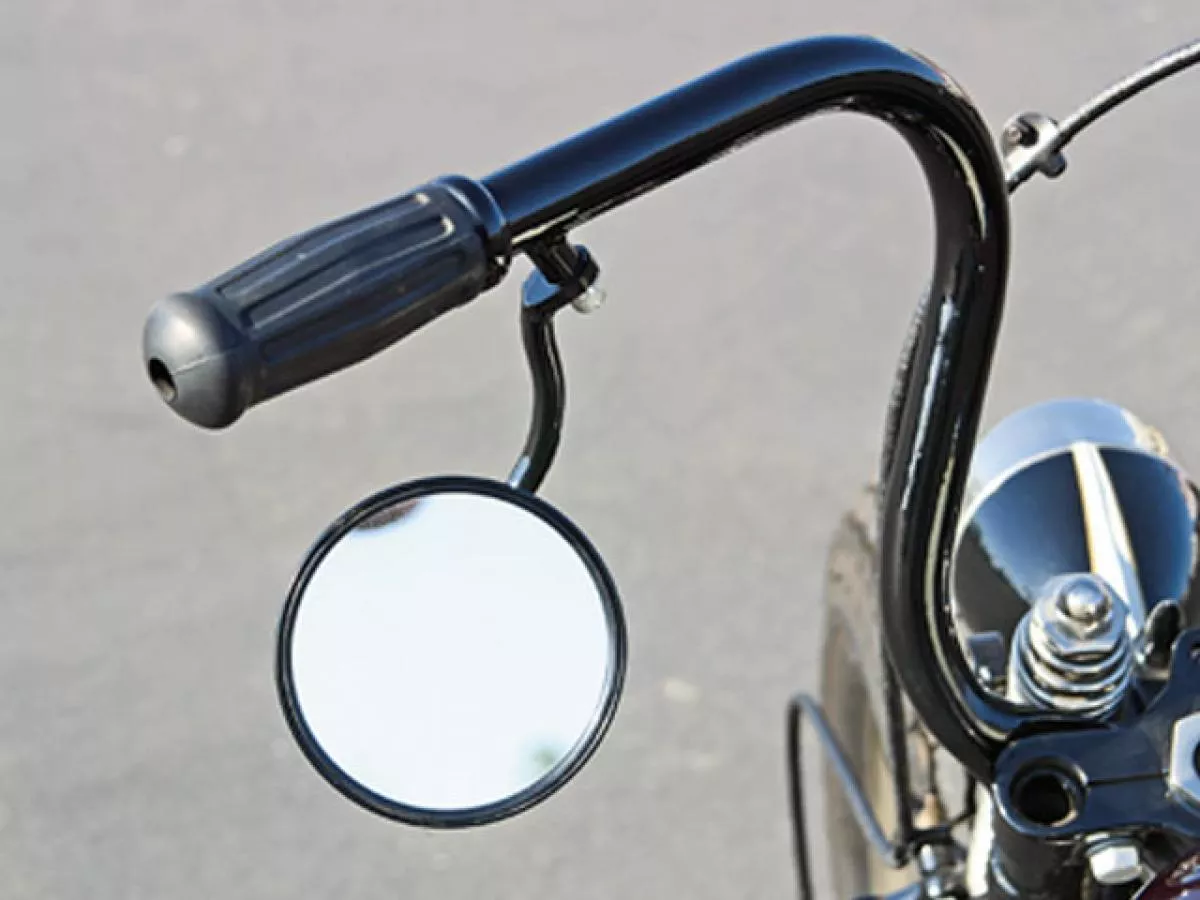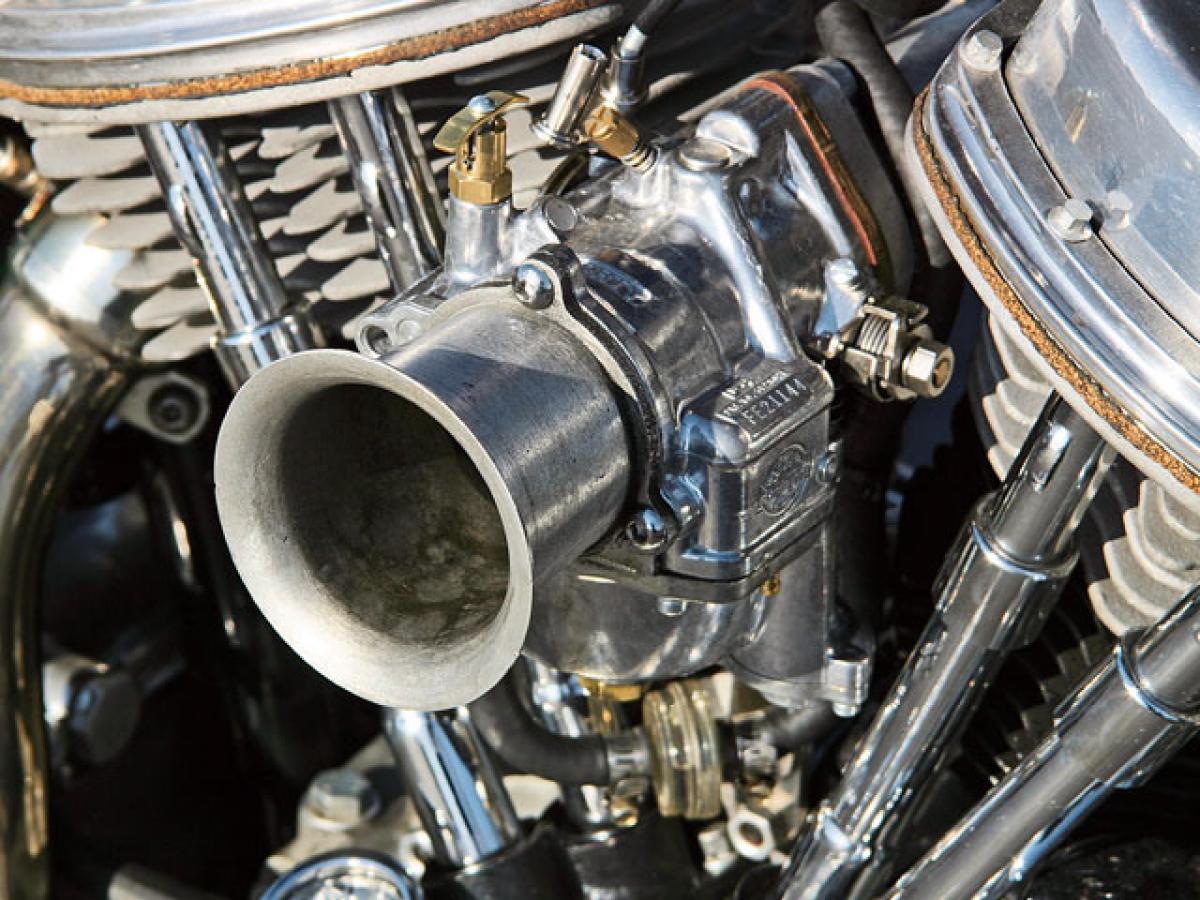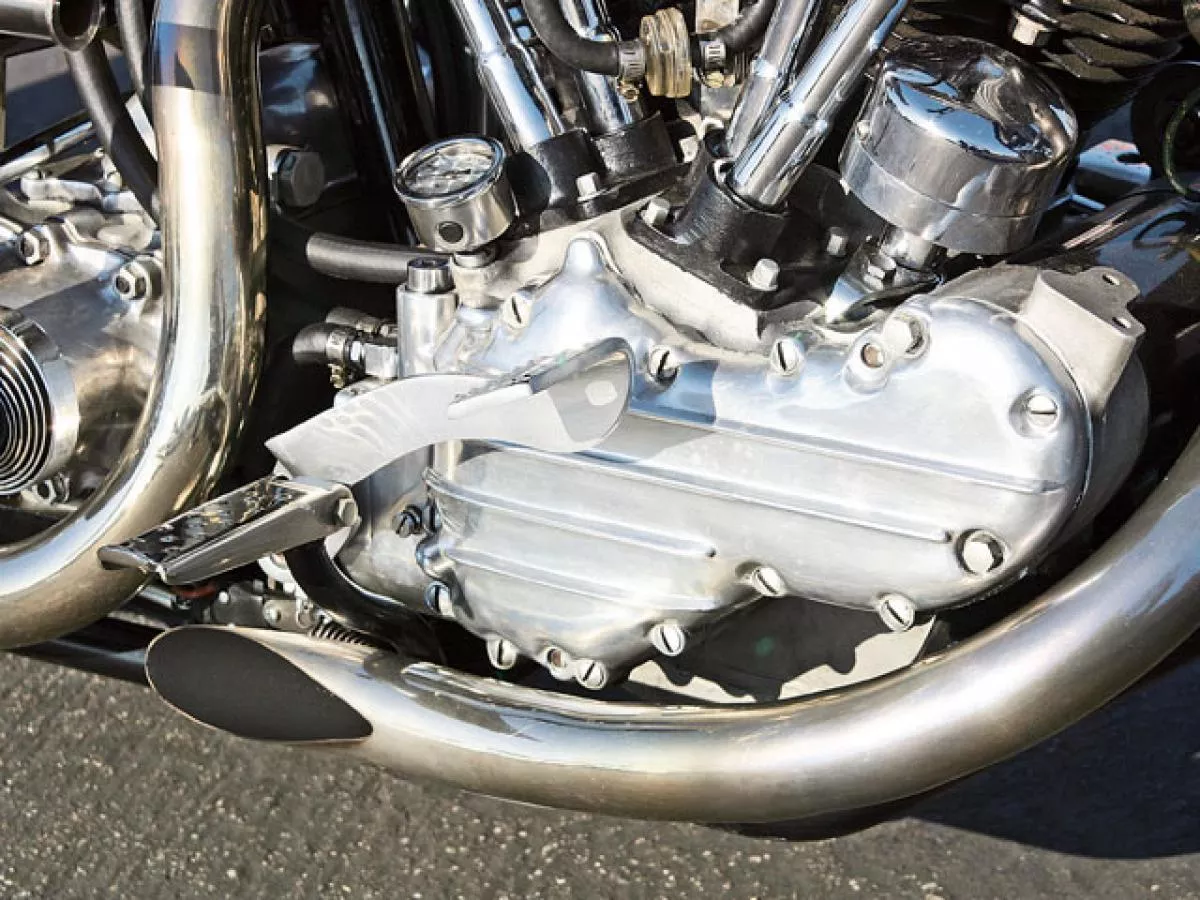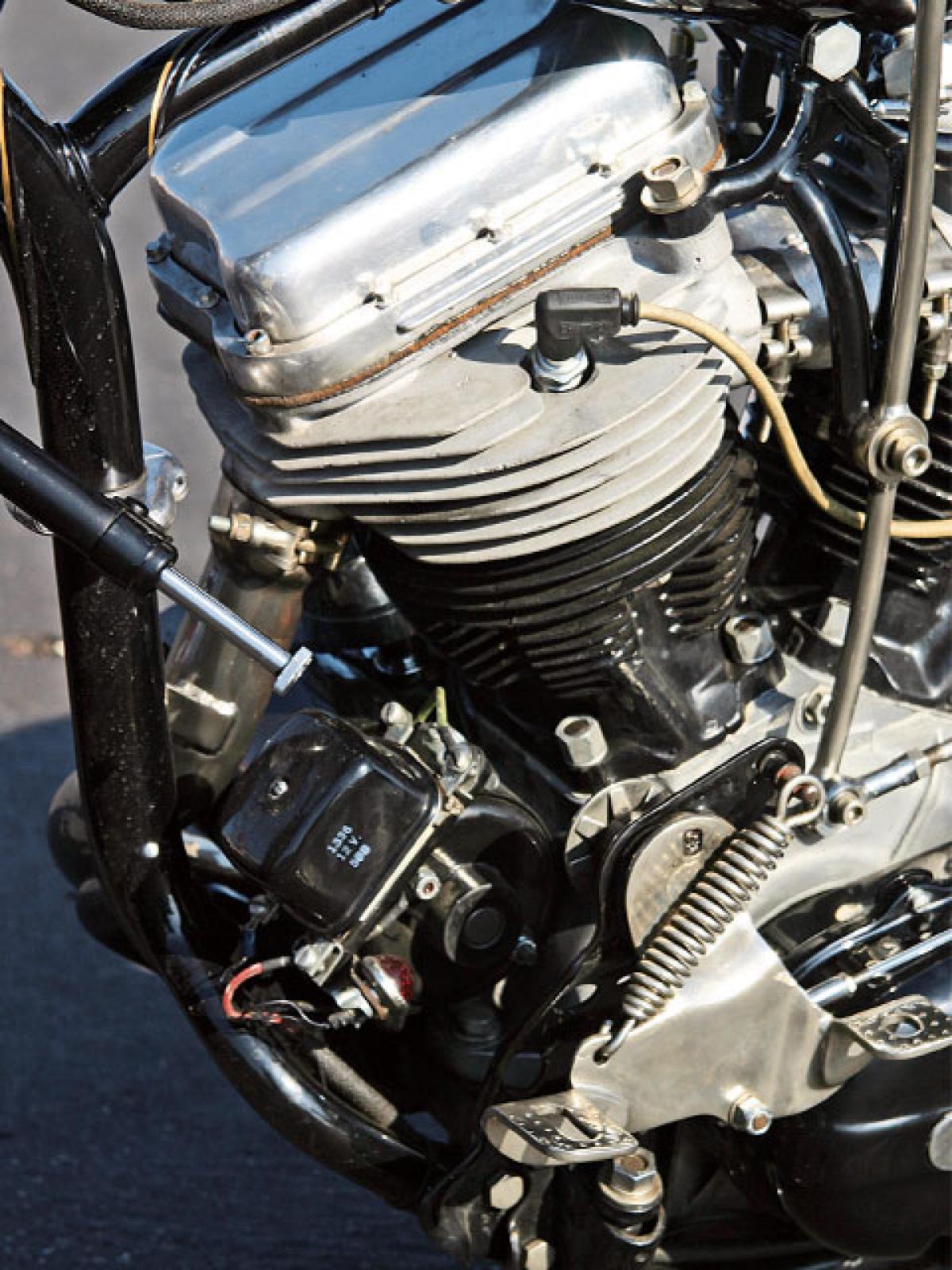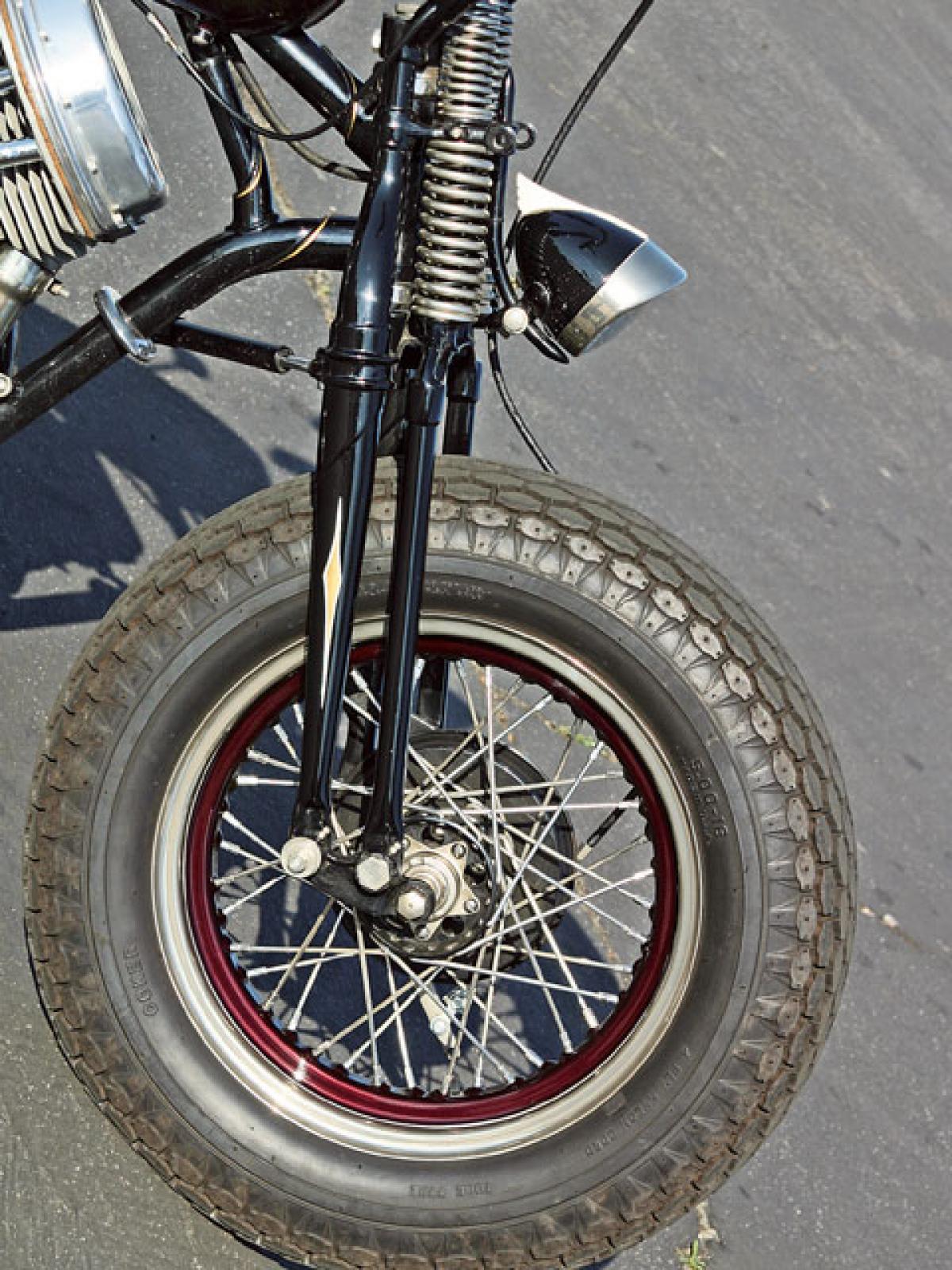 Builders have created a lot of bikes using modern parts with classic style. While this makes for some truly beautiful bikes, there's a lot to be said for using the original article. Replica parts and modern motors lack the history that permeates the original article. Take this bike, for example. Dubbed "M" by its creator, Yoshi Kosaka, it's essentially a modern gooseneck frame with new sheetmetal but covered with old parts. Yoshi's quite familiar with old bikes. His shop, the Garage Company, is like a graveyard where old motorcycles come to and are reborn as custom bikes.
He built M for Michael Wilson, who wanted a classic bike that could also pull double duty as a fun rider. Its heart is a '59 Panhead motor, with S&S; rods and Drag Specialties' pistons to give it a little extra oomph over the original stock setup. While that's a far cry from a full-on drag motor, it gives Michael enough power to keep the bike in the 80-100 mph range when the need for speed kicks in.
The frame, however, is where Yoshi added his own style to the mix in the form of his own gooseneck chassis. With a 37-degree rake at the neck, the frame kicks the Springer frontend out to a happy medium of sorts. The forks are angled out farther than stock for a longer profile, but they're not too far out as to create handling issues.
Needless to say, the Garage Company carried the '50s styling over when it came to the tanks and fender. They ditched using a front fender just as much for style as for minimizing weight. As for the rear, between its finned look and vintage taillight, it caps off M's classic style quite nicely. Yoshi's crew fabbed the gas tank to complement it and crowned the operation with other small touches, like the finned headlight bowl.
All in all it took the Garage Company three months to build this beauty. While a lot of that time was spent making the frame and building the motor, a good portion of it went to sorting through the mountain of old parts that sits just outside the shop's garage area. It was a timely process to find those pieces with the right look for the project. Many were salvaged from the husks of other bikes and brought back to life in this vibrant ride. And being the original article, they bring a credibility to M that no modern-made replica (no matter how cool) can match.