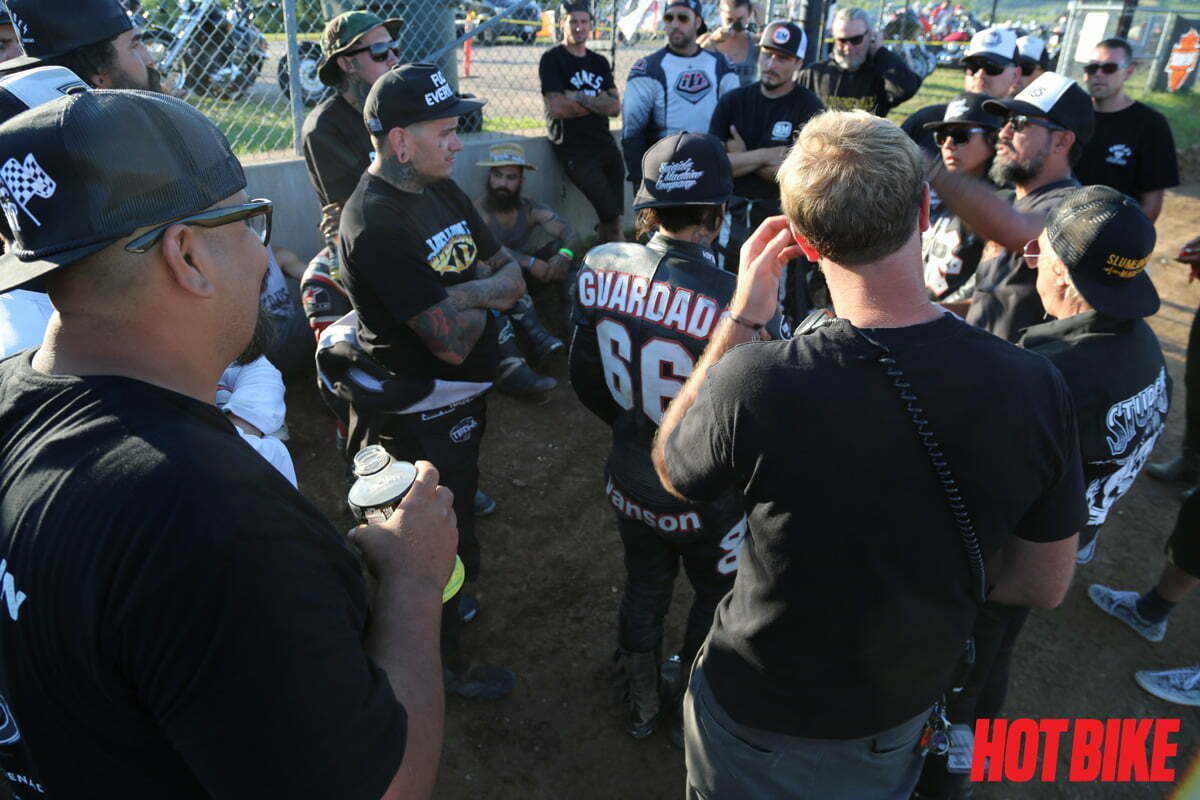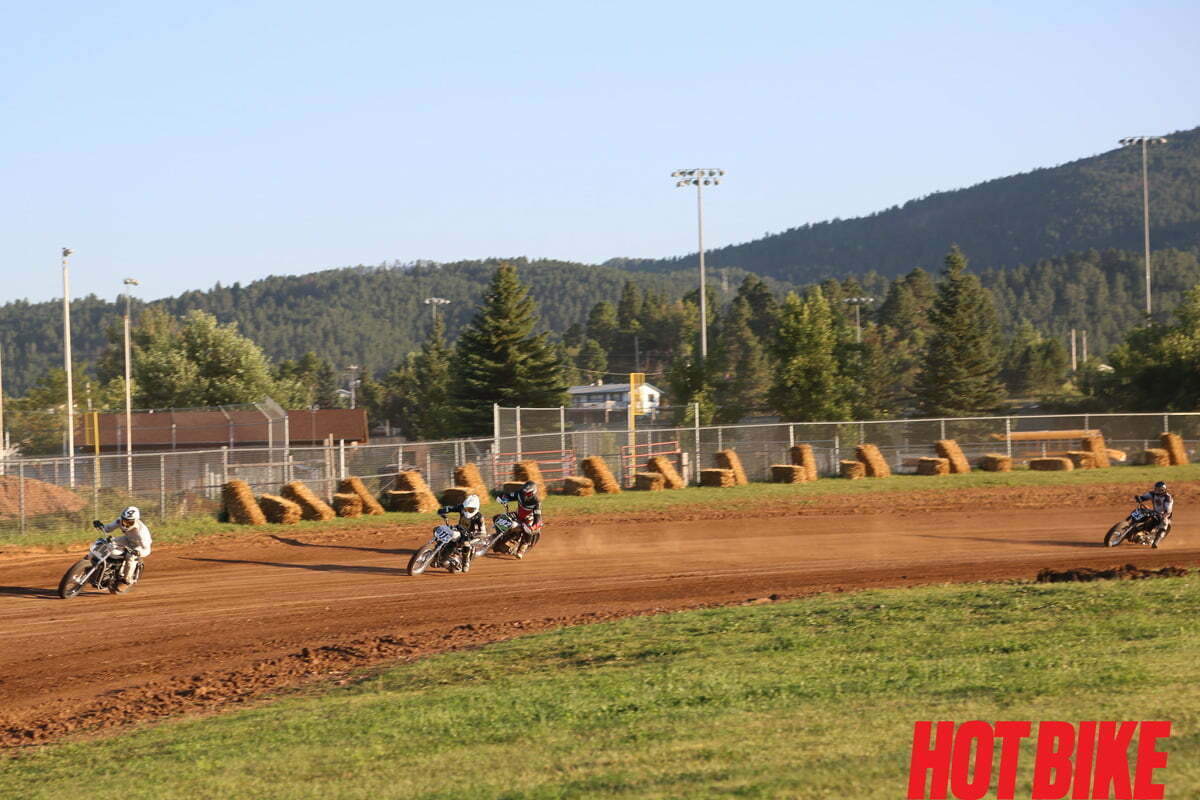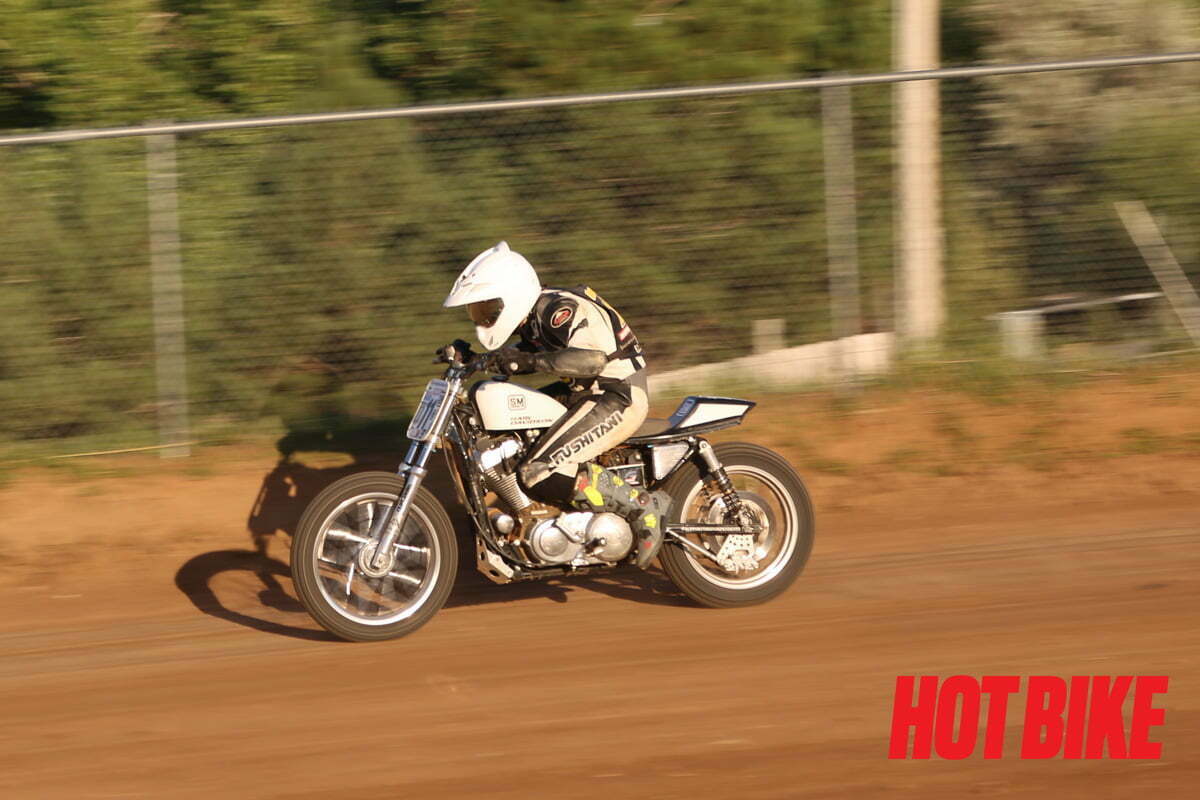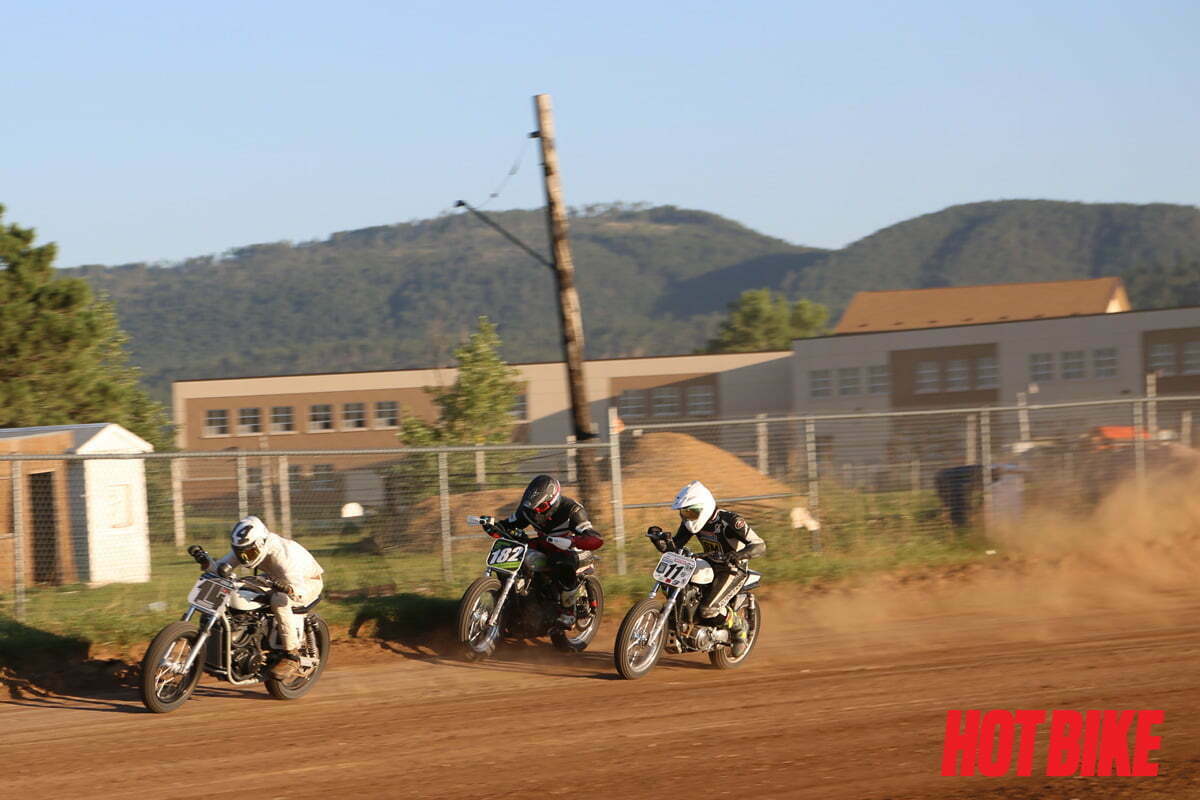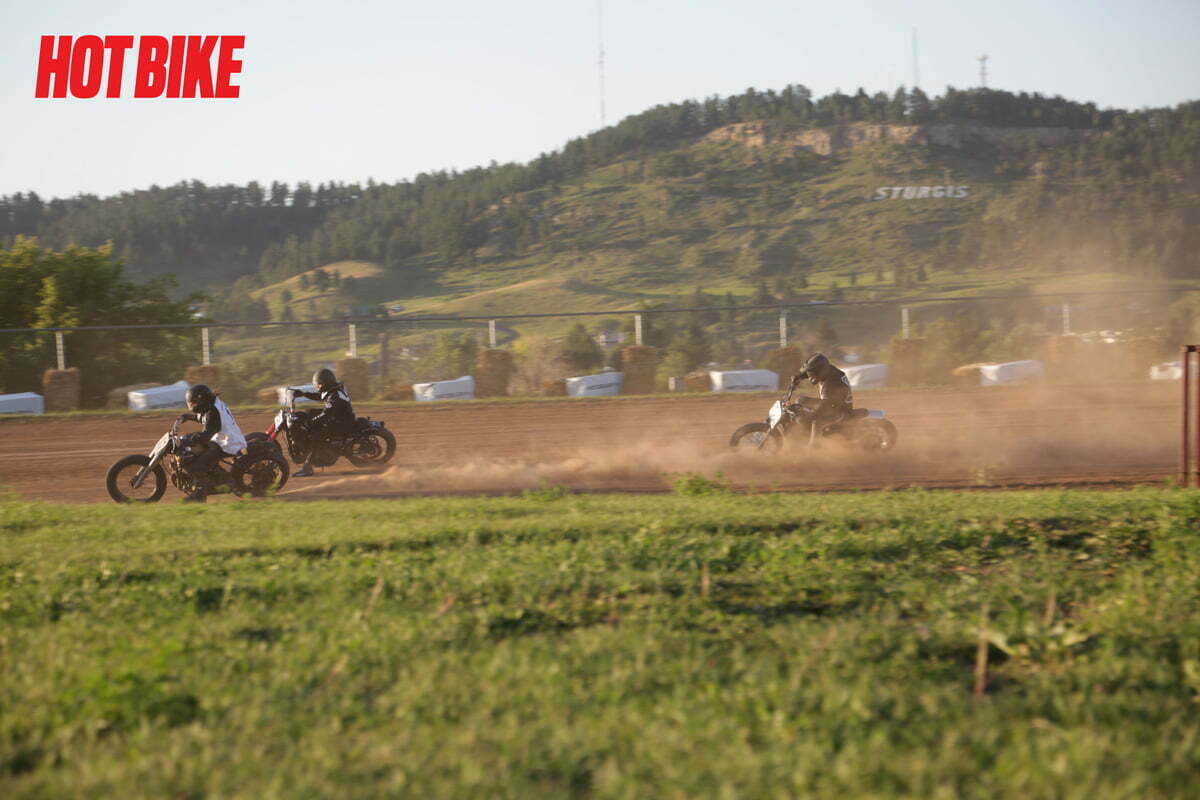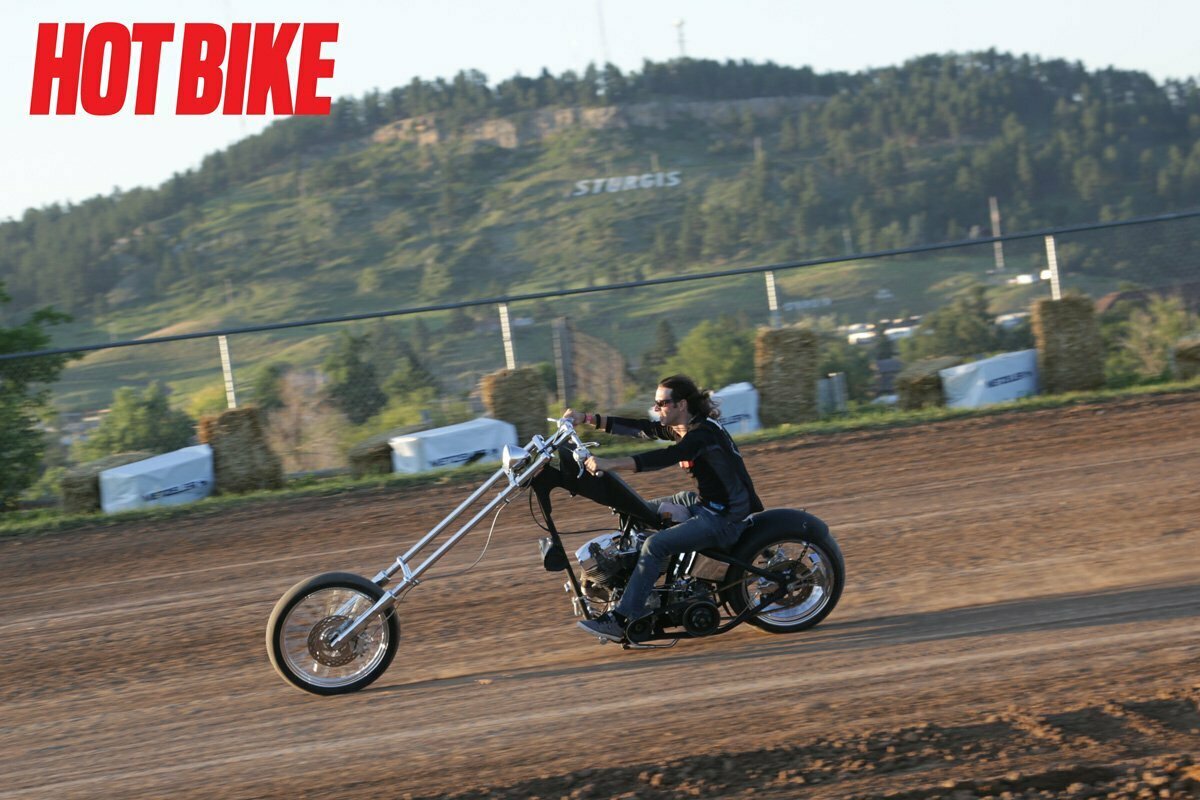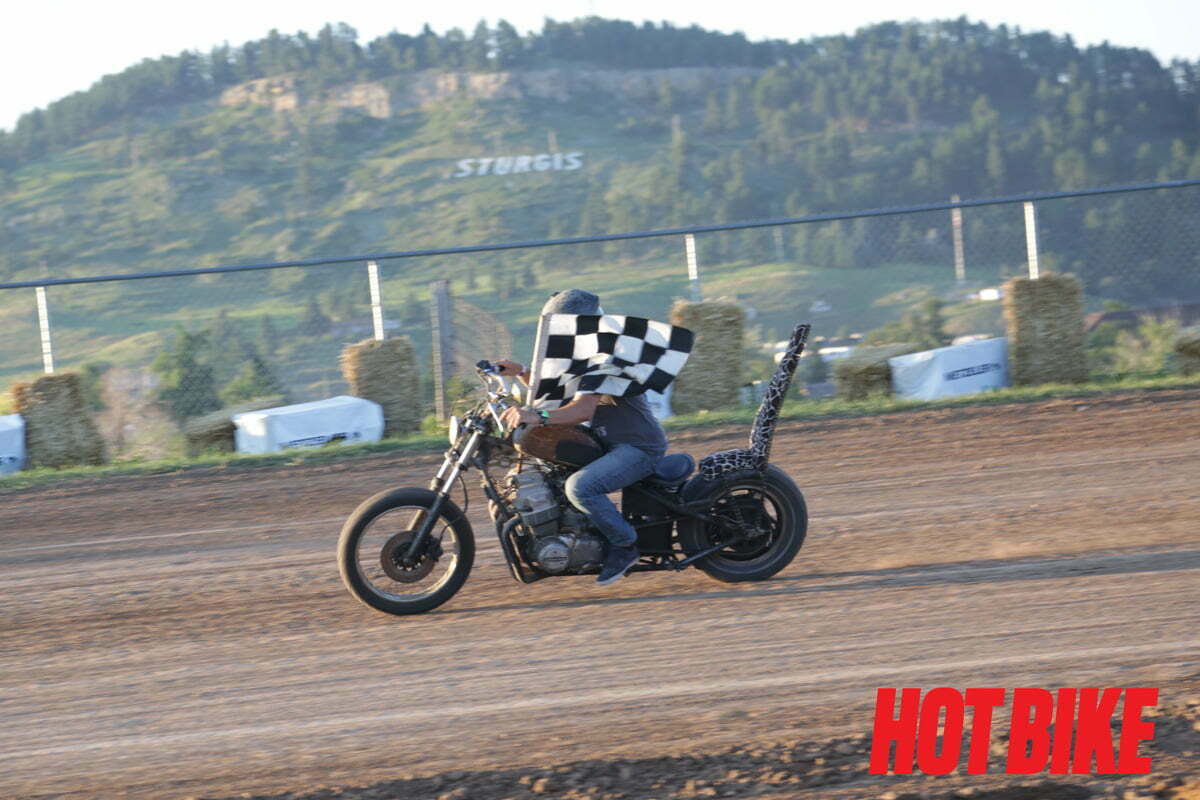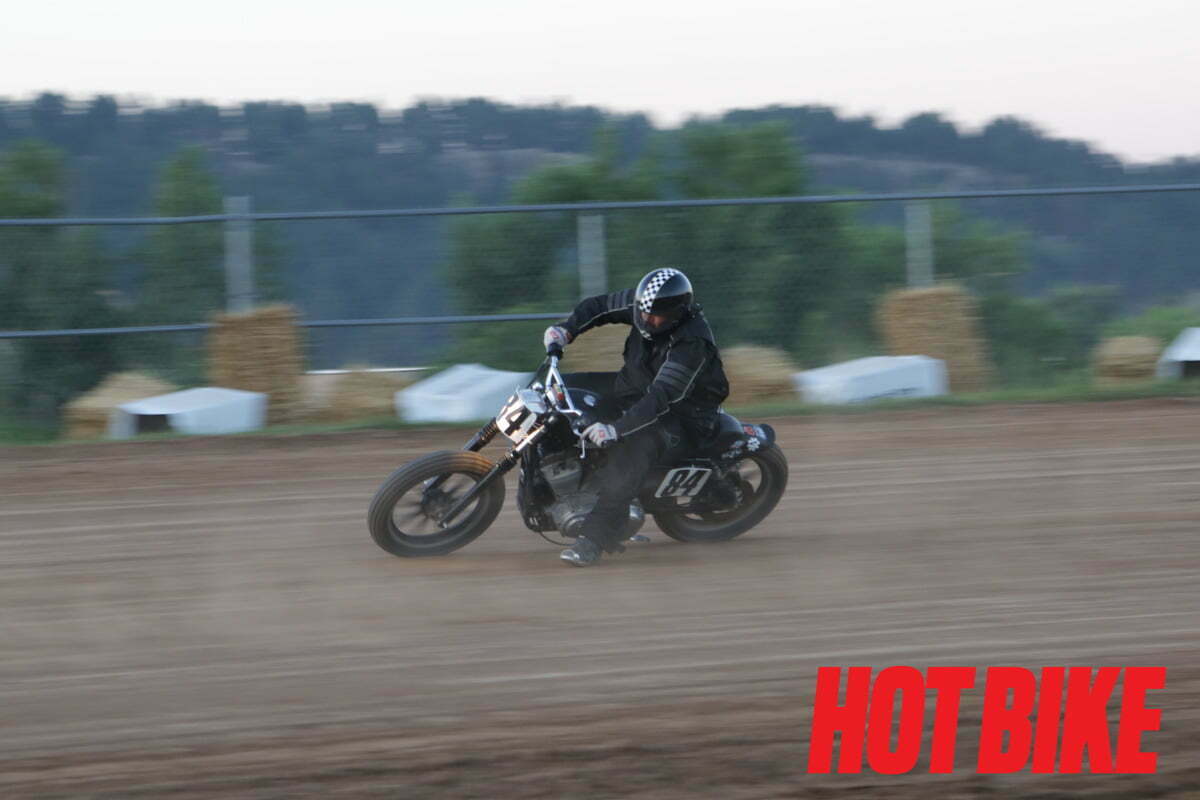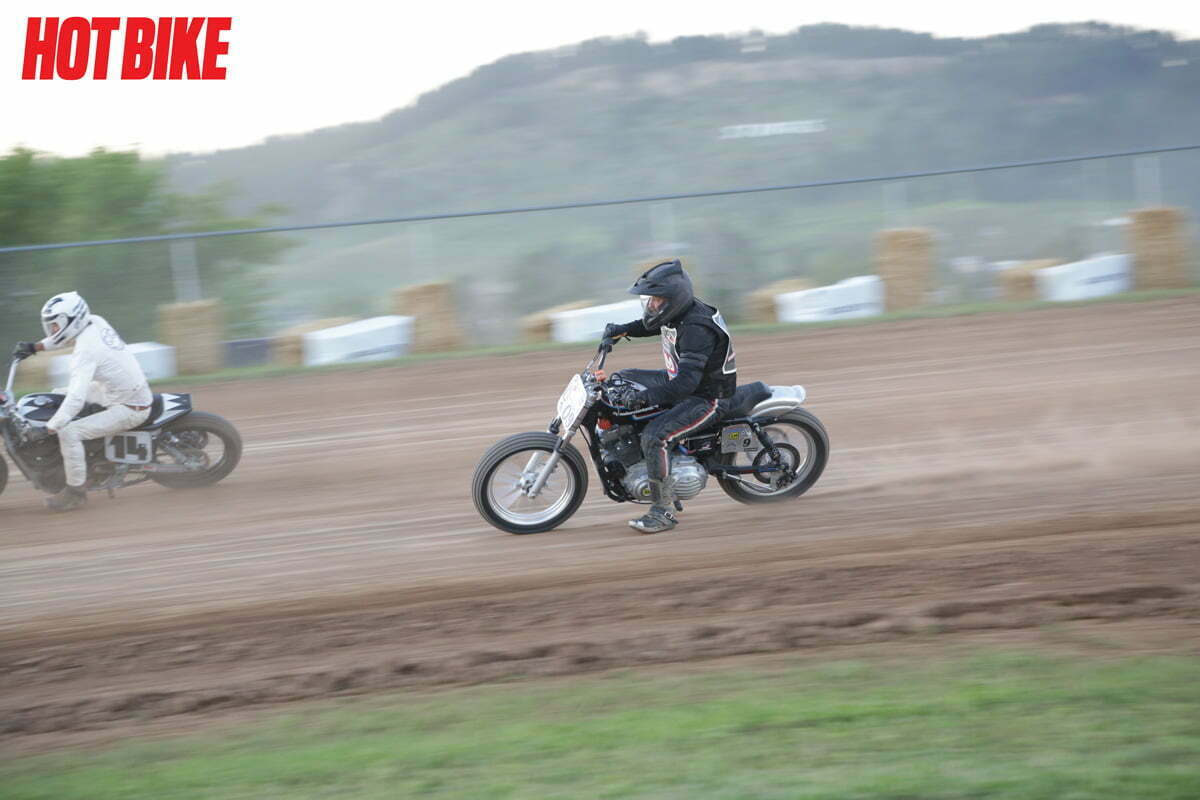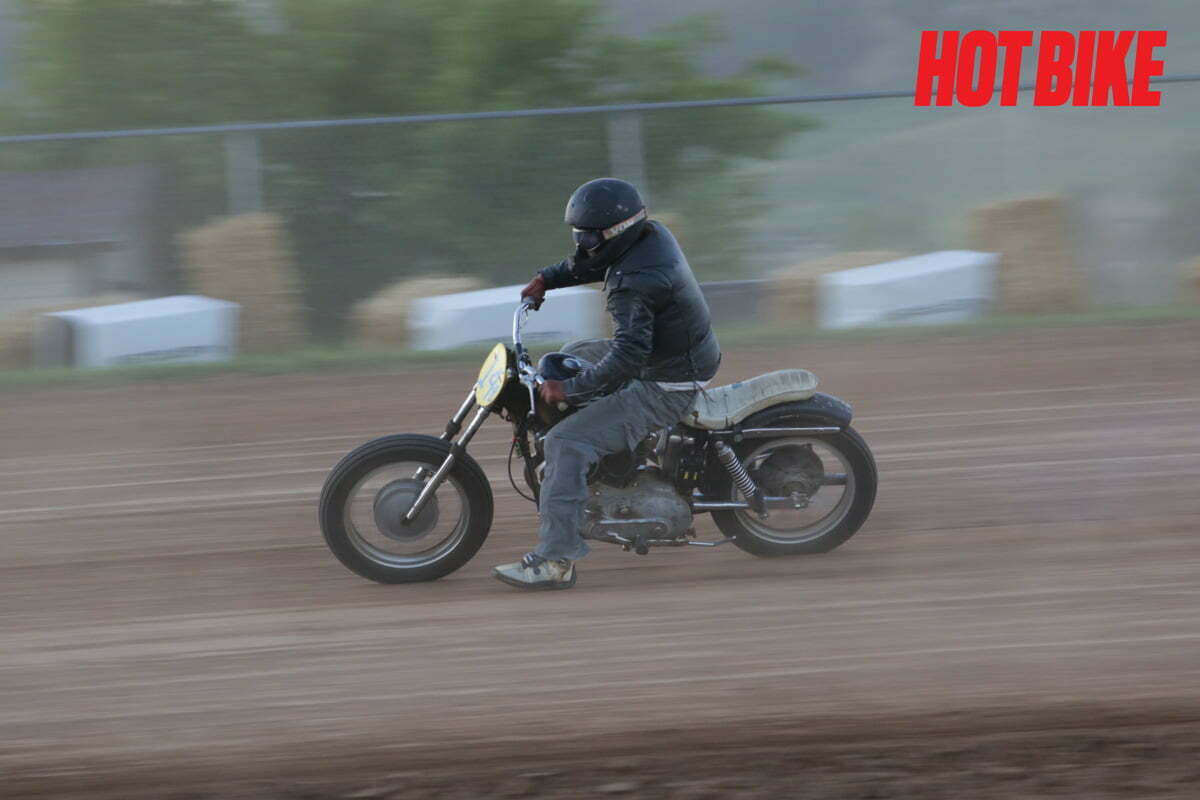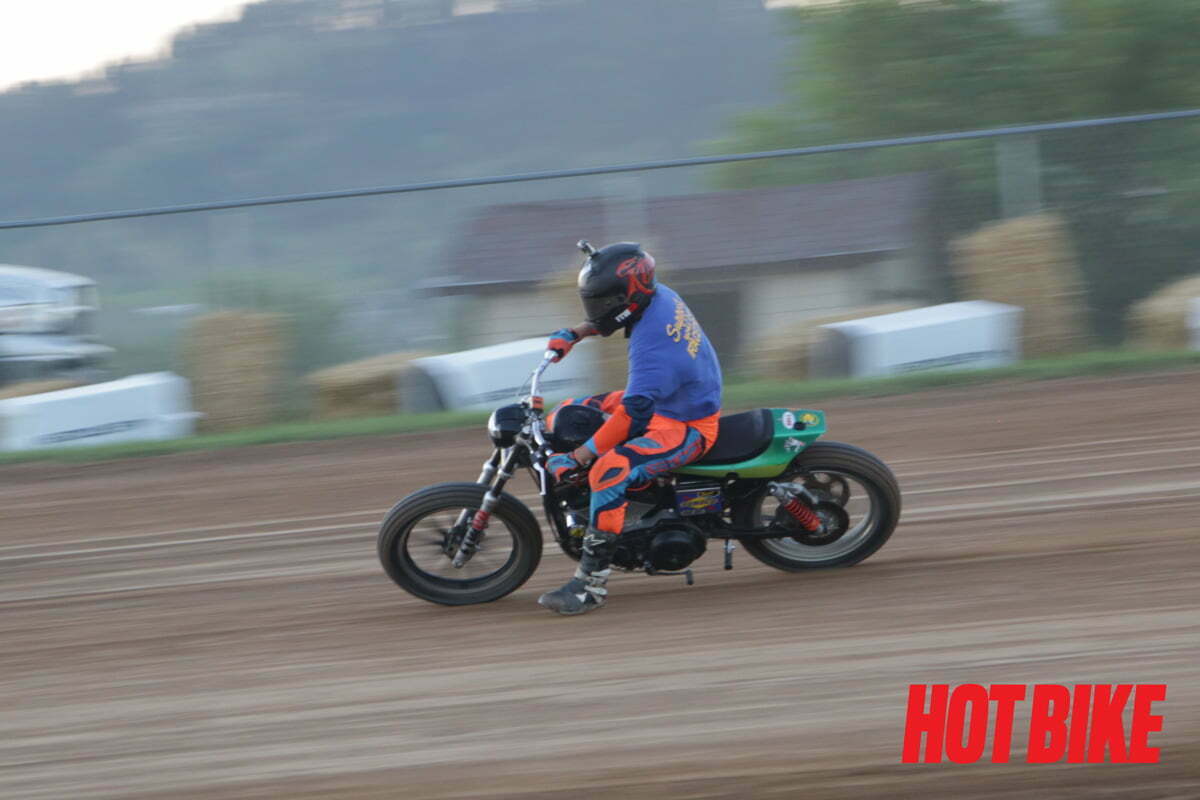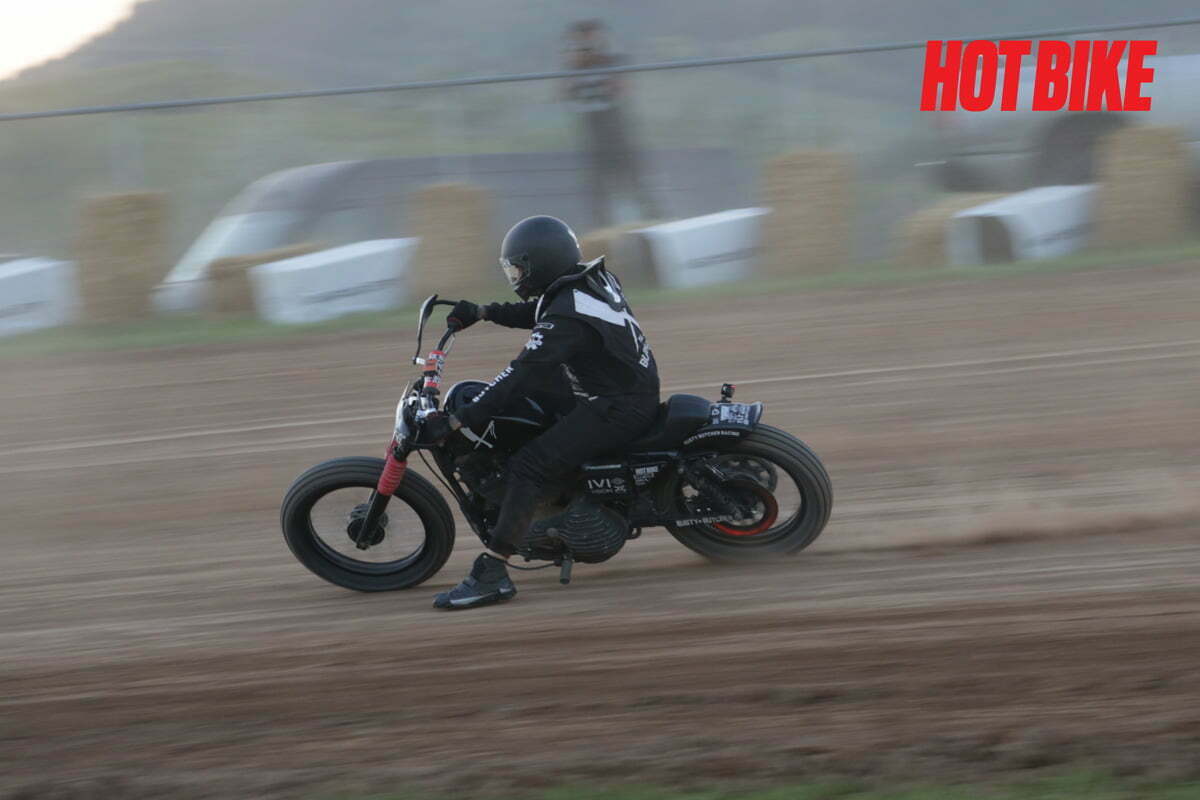 For it's inaugural race, Harley Davidson in association with the Speed Merchant sponsored the Hooligan Dirt Dash held at the Sturgis Fairgrounds famous 1/2 mile. Racers included Mark Atkins from Rusty Butcher, Buddy Suttle and Logan Lackey from UNKNOWN Industries, Aaron Guardado and Shaun Guardado of Suicide Machine Company, Hot Bike Magazine online editor Ed Subias, as well as Chris Wiggins, Fonz, Taylor and Hunter from The Speed Merchant and racers representing various companies such as Roland Sands Design, FTWCO, SeeSee Motorcycles, Kraus Motor Company, Burly Brand, Lyndall Brakes, Simpson Motorcycle Helmets, San Diego Customs, Biltwell, Monster Energy Drink, and more.
The prerace included the future Hooligan racers with a team of kids on mini bikes hitting the dirt as hard as the big boys. All were winners in that race.
Jordan Baber took the top of podium and our own online editor Ed Subias won his heat and took a 5th in the main. The event was surely one not to miss, and hopes of repeat at a possible new track in the works.