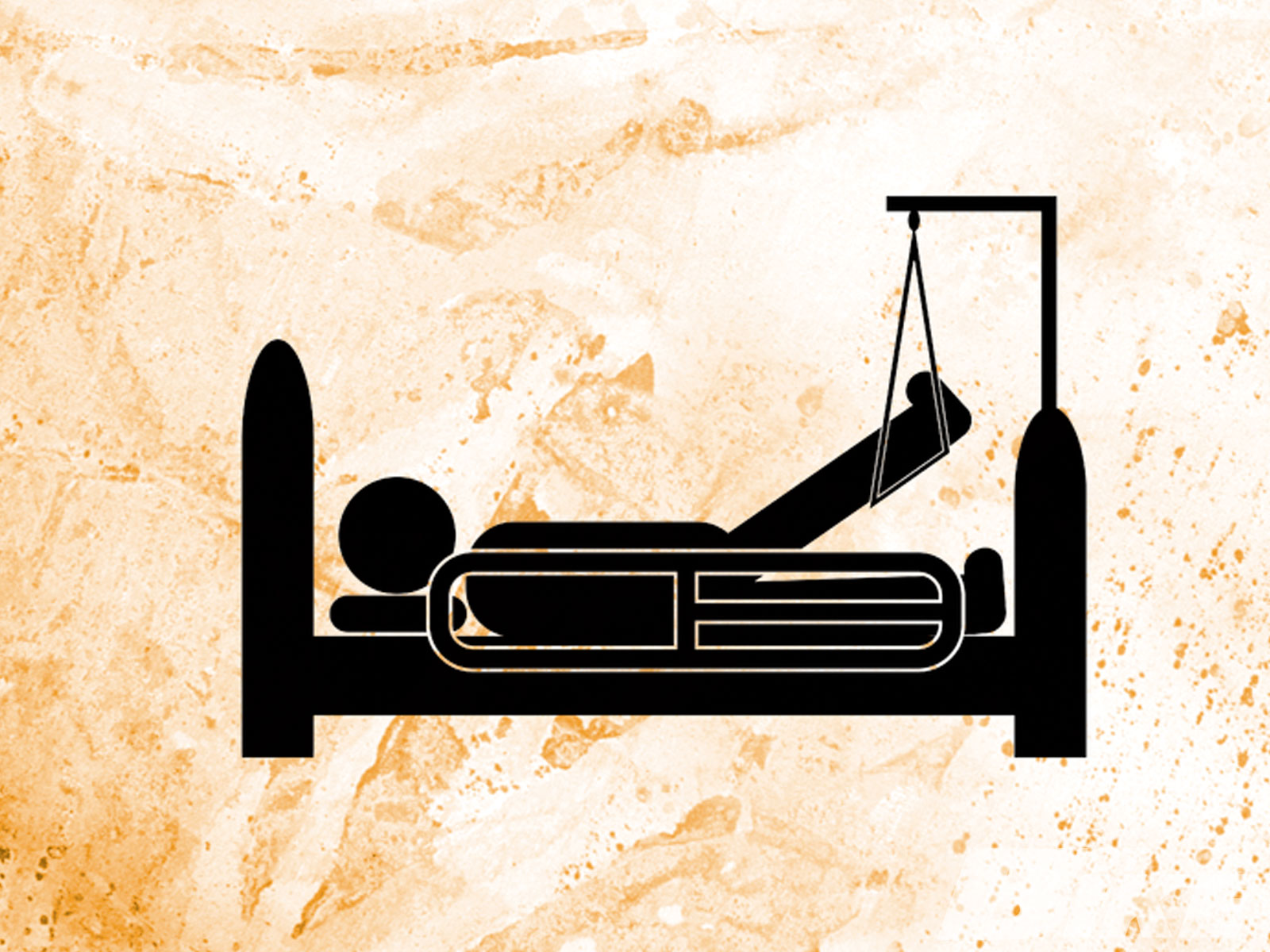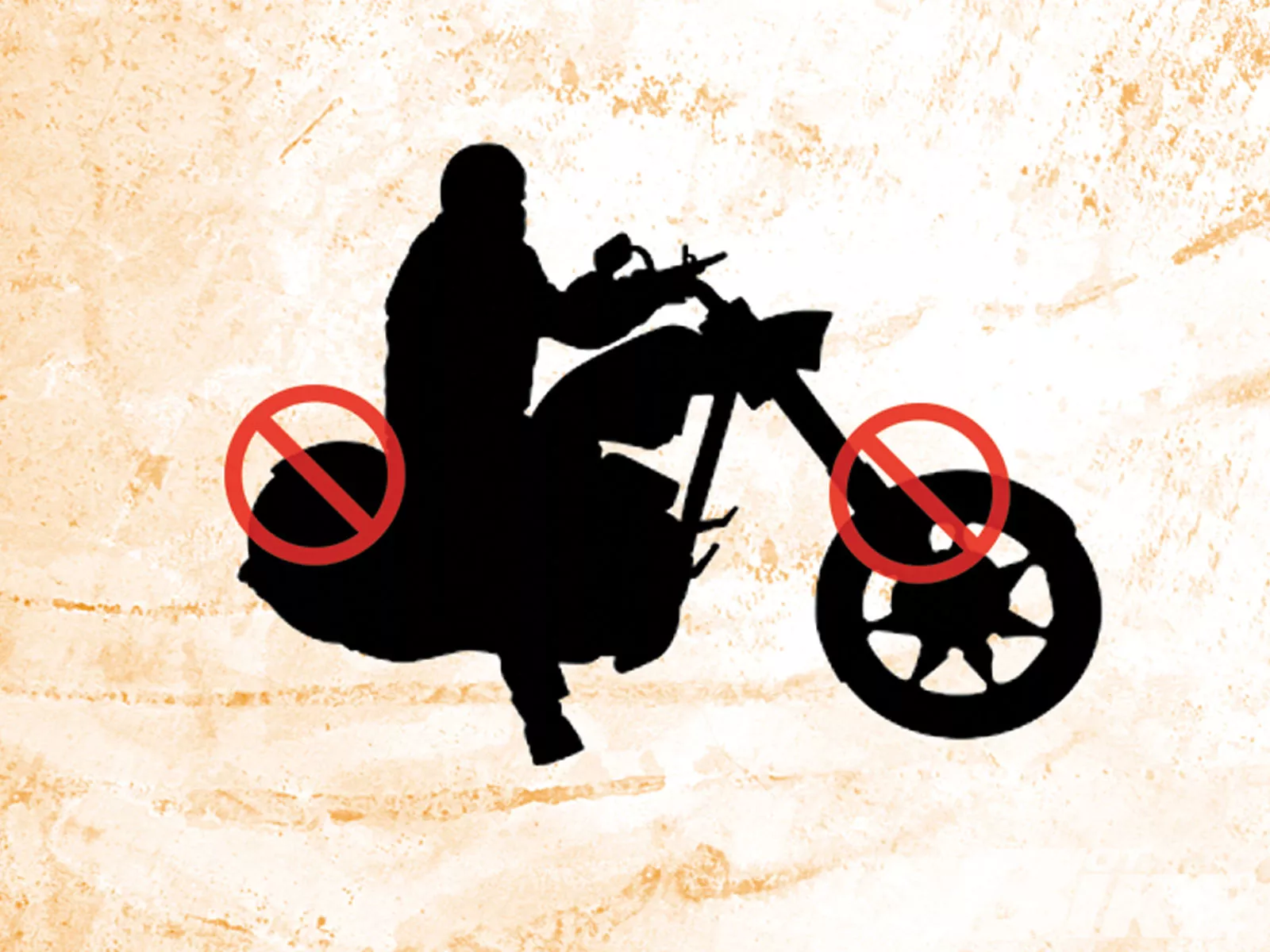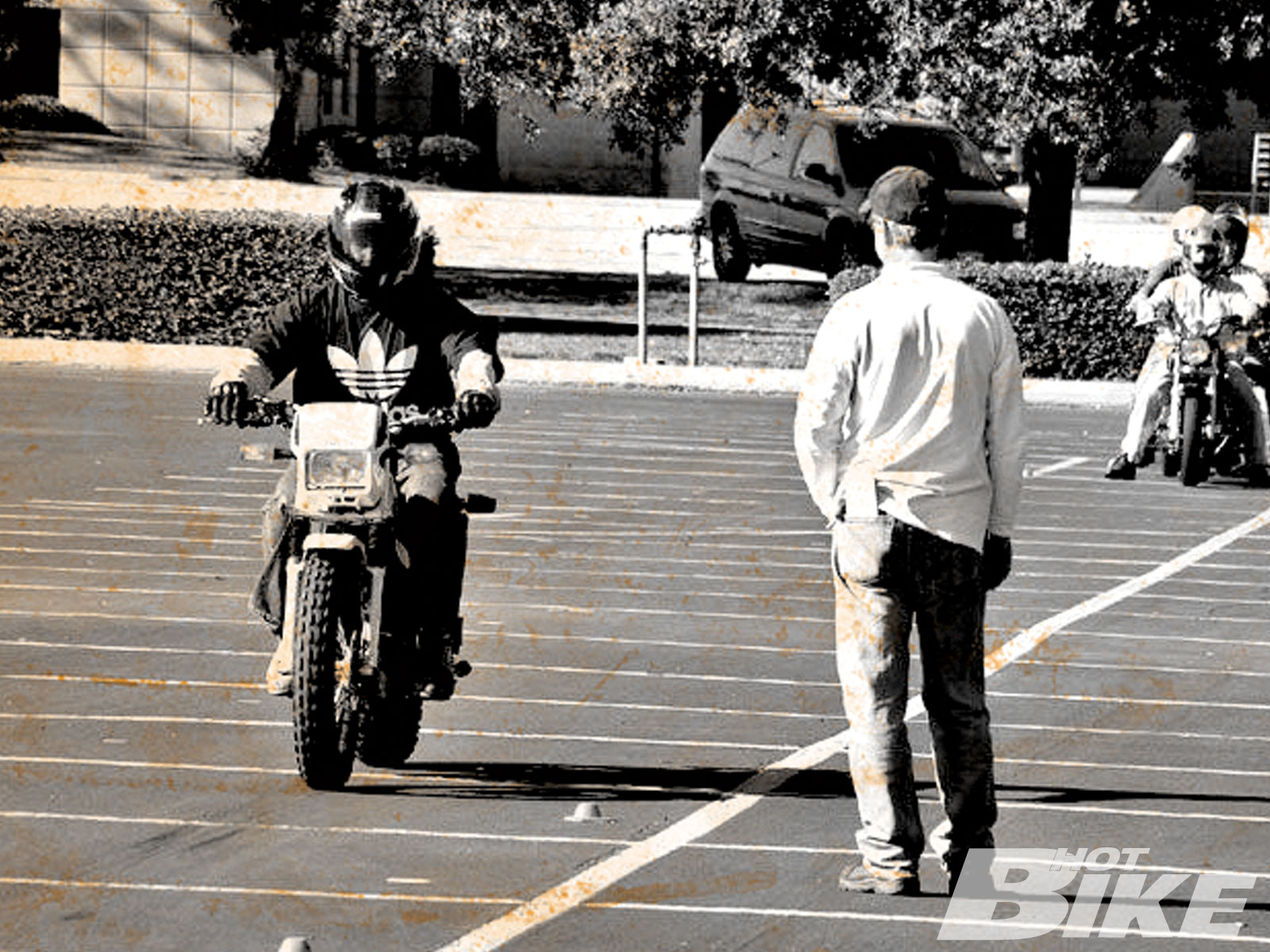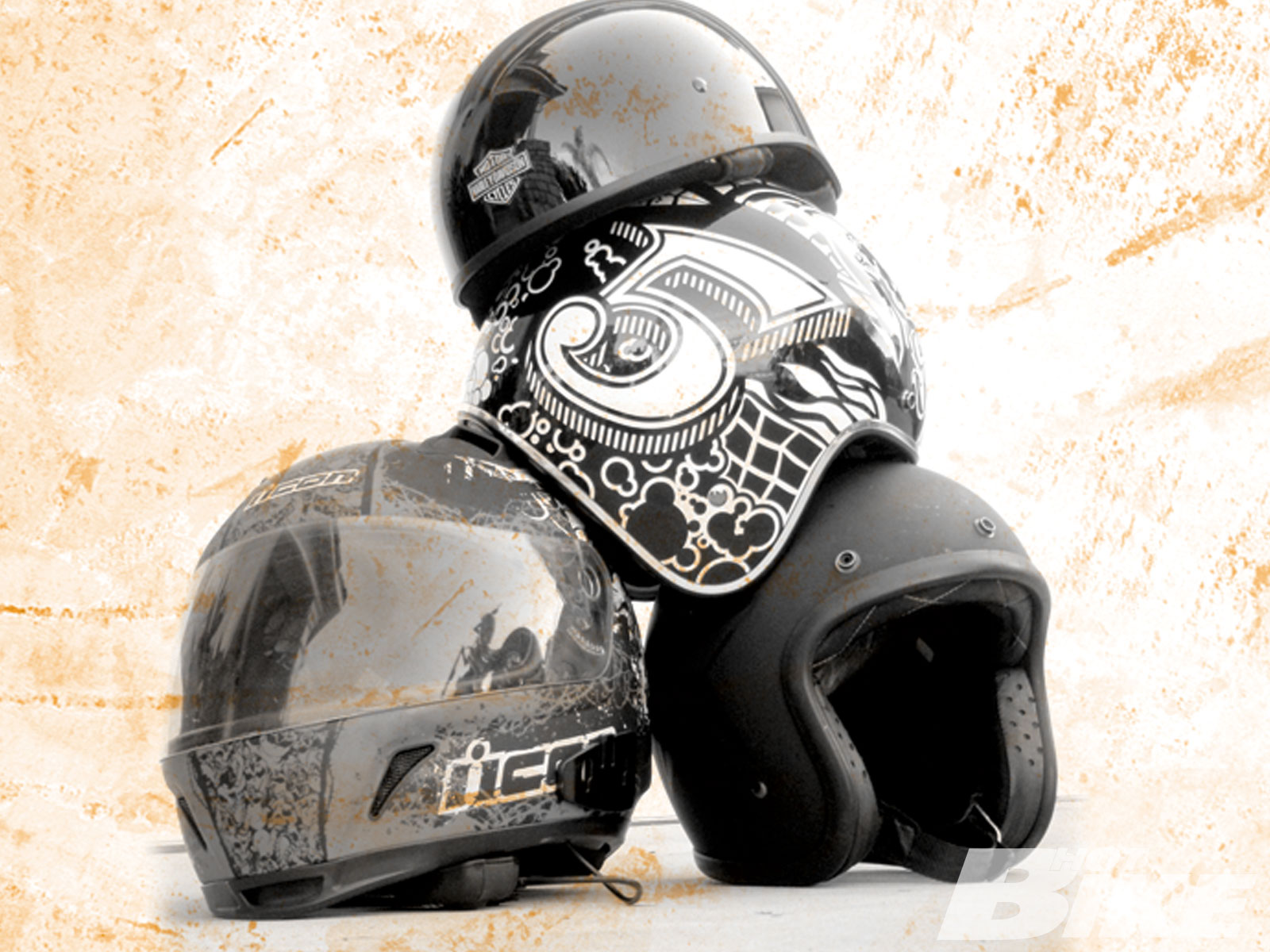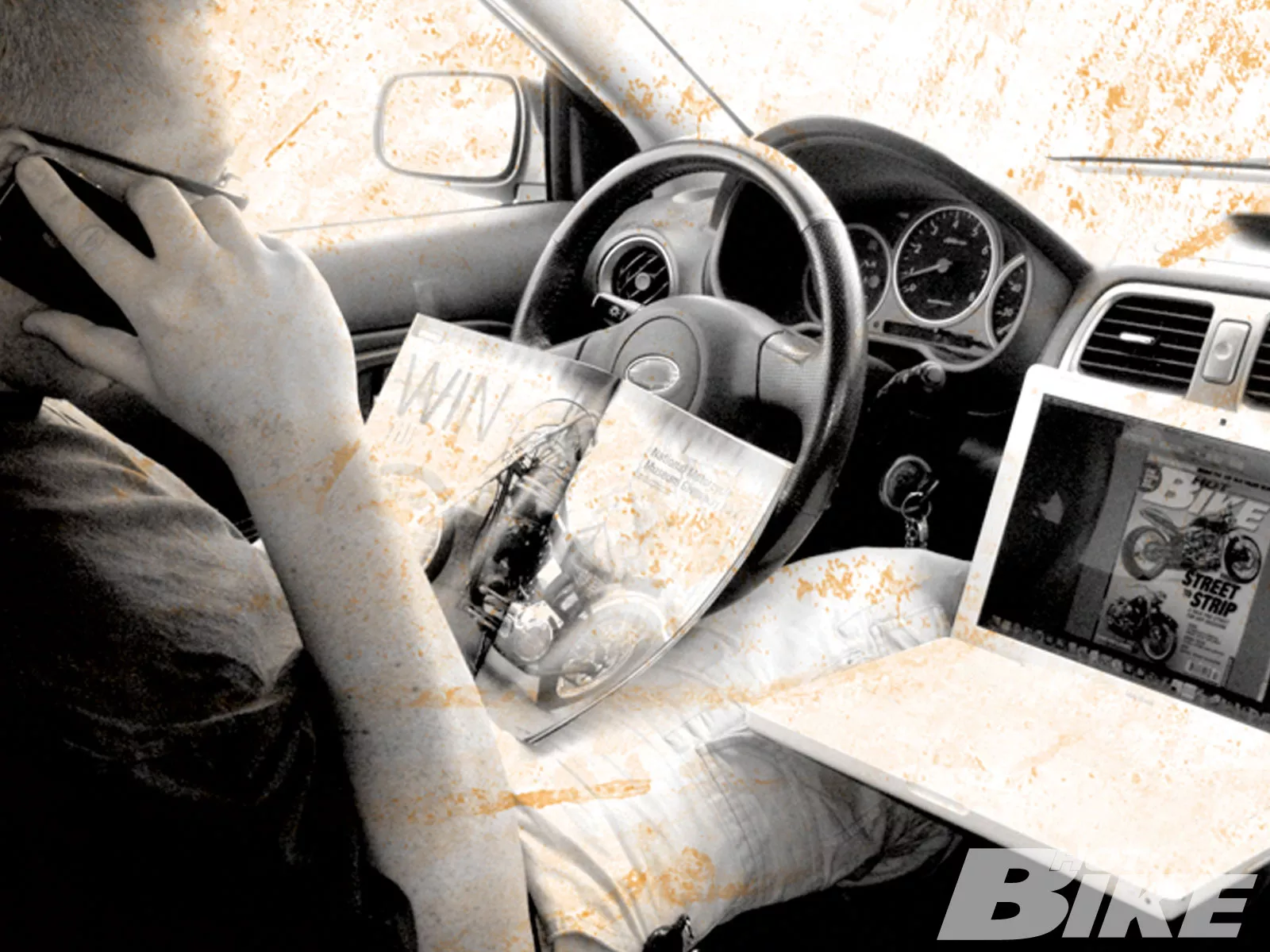 Text: Hot Bike, AMA, And Sema
Issues That Threaten Motorcycling In America
Aside from the fledgling economy continuing to cinch its grip on struggling motorcycle manufacturers, dealers, mom-and-pop service shops, custom bike builders, aftermarket parts manufacturers, and motorcycle enthusiasts in general, it seems every year new laws, regulations, and legislature gets proposed, passed, or silently slips by that drastically affects our passion. Not only do we deal with the same struggles as the rest of the country to figure out ways to stay afloat, we also have to deal with the compounded impact of local, state, and federal government impeding the progress and growth of our industry and overall enjoyment of motorcycling. When you figure in the fact that the automotive and off-road-vehicle industries are affected by many of the same laws and regulations we face, the number of businesses and individuals impacted is staggering.
On the bright side, we live in a democracy that allows us to take part in and shape our society. As a collective group, we can provide a significant voice in alerting our local, state, and federal government officials as to how implementation of certain laws and regulations can/will drastically impact not only our industries, but also cause a ripple effect on the overall economic recovery of our country. With November elections right around the corner, we worked with two of the largest groups that help fight for and support our passions, the American Motorcyclists Association (AMA; ama-cycle.org) and the Specialty Equipment Market Association (SEMA; sema.org), to help you become more aware of some of the issues that could change the face of motorcycling as we know it. Below you will also find some information about what you can do to help change/stop these threats; however, there is a ton more info that had to be edited out for space.
I. Health insurance discrimination
Threat: Following the passage of the original HIPAA legislation in 1996, bureaucrats at the Department of Health and Human Services created a loophole that allowed insurance companies to deny benefits (known as "source-of-injury" exclusions) to people who are injured while participating in legal transportation and recreational activities, such as riding motorcycles or off-road vehicles.
Status: In March 2009, the House of Representatives passed AMA-supported legislation that requires insurance companies to disclose activities that policies will not cover at the point-of-sale.
• H.R. 1253 was passed overwhelmingly by a vote of 422 – 3 before being passed to the Senate Committee on Health, Education, Labor and Pensions.
• The Senate has yet to consider the legislation.
The ease of passage for H.R. 1253 demonstrated a willingness from Congress to consider the issue of source-of-injury discrimination in health insurance policies. However, many members of Congress are not yet able to support a bill that would close the loophole on these kinds of benefit exclusions without examples of discrimination from their constituents.
**What riders can do: ** Contact their U.S. Senators and urge them to pass H.R. 1253 to bring attention back to the issue of insurance benefit discrimination.
If riders have been denied coverage for an injury sustained while legally operating a motorcycle or OHV, contact the AMA immediately to help make the case for passing legislation that closes this HIPAA loophole. Also, riders should contact the AMA if they have a policy that would deny coverage for a motorcycle- or OHV-related incident. Contact: AMA Government Relations Department, Sheila Andrews, (202) 742-4303, [email protected].
---
II. Mandated ABS
Threat: A recent call by the insurance industry for mandated ABS (anti-lock brake systems) on all motorcycles can bring unintended consequences for riders.
Status: The Insurance Institute for Highway Safety (IIHS) claims that fatal motorcycle crashes could be cut by more than one-third if all motorcycles had ABS.
• The AMA supports the optional availability of ABS but points out that requiring ABS on all motorcycles could increase the risk of a crash under certain conditions.
• Mandating ABS on motorcycles could increase the cost of a new bike by $1,000 or more. This is especially alarming for entry-level machines that could increase in price by as much as 20 percent.
What riders can do: Contact NHTSA Administrator David Strickland and explain why an ABS mandate is a bad idea. The fastest way to reach Strickland is to send an email to him at www.nhtsa.gov/contact. Also, contact U.S. Senators and Representatives and urge them not to support any efforts to mandate ABS at www.amadirectlink.com/legisltn/rapidresponse.asp.
---
III. Mandated Rider Education
Threat: Some states have enacted or are considering a requirement that all street riders complete a rider education training class prior to obtaining an operator's license or motorcycle endorsement.
**Status: **The majority of states today offer voluntary training utilizing curriculum developed by the Motorcycle Safety Foundation (MSF). These programs are frequently promoted by the motorcycling community and are frequently supported by user fees.
The AMA believes that voluntary motorcycle rider training should be available as an incentive to increase licensure, however, mandates pose the following complications: • State programs are already overextended with the demands of voluntary training.
• Compulsory training for riders of all ages would require a state to dramatically increase the number of training sites, qualified instructors, training motorcycles and equipment, and training schedules to meet increased demand.
• Mandatory training may require additional revenue and higher user fees, which can be a disincentive to licensing.
• If training is not readily available to potential riders, new motorcyclists are discouraged from going through the necessary procedures to obtain the proper motorcycle endorsement.
---
IV. "What is a motorcycle?"
Threat: Federal regulators may create unrealistic and burdensome regulations for motorcycles in their effort to control the design and performance of new vehicle designs that fall in between the definition of a car and a motorcycle.
Status: Over the last few years, there has been a progressive increase in the types of vehicles classified as "motorcycles" for purposes of regulation and registration. The federal government recently issued a notice in the Federal Register seeking input on how to re-define what a motorcycle is.
Is a motorcycle just two wheels, an engine, a seat, and handlebars? Some manufacturers are making three-wheeled, fully enclosed, two-door vehicles-with steering wheels and open truck beds-and calling them "motorcycles."
How will motorcycles equipped with sidecars, trikes, ATVs and side-by-sides be reclassified?
What riders can do: Sign up for AMA Action Alerts (does not require AMA membership) to receive recommended letters/emails to send to the Federal Highway Administration and states' transportation department secretaries.
---
V. Alcohol content in fuels
**Threat: **Efforts to increase the ethyl alcohol content in fuels pose the risk of serious damage to engines not designed for this fuel source.
Status: The Environmental Protection Agency (EPA) and the Department of Transportation are considering the introduction of E15 (a blend of 15 percent ethanol and 85 percent petroleum gasoline) into the nation's fuel supply.
• Political forces, including the Governors' Biofuels Coalition, have urged quick action.
• The Motorcycle Industry Council (MIC), together with the Alliance of Automobile Manufacturers (AAM) and others, contend that mid-level ethanol blends can affect engine durability, and that engine deterioration can trigger engine controls to react in a manner that leads to catalyst damage.
• The MIC, AAM, and others, who have expressed concern that the EPA may decide to allow E15 based on limited or inadequate data, have urged the Department of Energy to help provide the necessary science, and have asked that any decision on introducing E15 into the national supply be made slowly.
What can riders do: Contact their U.S. Senators and Representatives and urge them to fund the scientific studies necessary to determine the appropriate uses for E15.
---
VI. Performance And Equipment Modifications
Threat: The federal government has banned riders from making modifications that can render a motorcycle incompliant with U.S. Environmental Protection Agency (EPA) emissions standards. California also has stringent regulations.
**Status: ** The ability of a rider to alter the emissions of a street motorcycle is already highly regulated. Starting in 2006, a new EPA rule made it legal to build and own a "kit bike" motorcycle subject to the following conditions:
• One emissions-exempt kit bike is allowed in the owner's lifetime. • An owner may not sell an emissions-exempt kit bike for five years after its final assembly. • The EPA regulations only apply to motorcycles built for model year 2006 and later. • For EPA regs, see www.epa.gov/oms/roadbike.htm.
In California, street bike and OHV emissions are also regulated by the Calif. Air Resources Board (CARB), and therefore riders must also comply with CARB regulations.
What riders can do: If riders intend to modify a motorcycle in a manner that renders it incompliant, they should be aware of the requirements placed upon them under the current federal law and state law where applicable.
---
VII. Excessive sound (i.e. loud exhaust)
Threat: Excessive sound is one of the most challenging issues facing motorcycling.
• The relatively small number of motorcyclists who ride on streets with unmuffled straight pipes or loud aftermarket exhaust systems perpetuate a public myth that all motorcycles are too loud and therefore must be eliminated from public places or severely regulated.
• Even a single loud motorcycle or OHV reinforces the stereotype.
This issue is further complicated by the difficulty that regulators encounter when trying to accurately measure sound pressure in dB(A).
• Riders are divided on the issue.
• Municipalities and local governments, responding to complaints from citizens, have attempted to rein in excessively loud motorcycles.
• Ordinances require EPA-compliant exhaust systems on motorcycles manufactured after December 31, 1982. This approach is impractical because original equipment (OE) exhausts are expensive when they are available, and most aftermarket suppliers cannot afford to meet the complex EPA certification process.
• By unfairly singling out motorcycles, municipalities hold riders to a higher standard than other offenders: loud cars and trucks, boom boxes, generators, leaf blowers, etc.
• Even on motorcycles with OE exhaust systems, the EPA-compliance label is often hidden by saddlebags, heat shields, etc., making fair enforcement difficult or impossible.
• In 2009, the SAE announced J2825, a sound measurement standard for on-highway motorcycles, the testing methodology parallels J1287.
**What riders can do: ** Riders should maintain exhaust systems so that they are not excessively loud.
Riders should act now before unfair legislation is enacted. Approach their local elected officials and encourage them to adopt J2825 for motorcycles as part of a larger strategy to address excessive noise from all sources.
---
VIII. Mandated helmets
**Threat: **Renewed interest for a national mandatory helmet law can bring unintended consequences for riders.
Status: In the '70s, the federal government linked the disbursement to states of federal highway funds with a mandate for helmet use. This strategy was later determined to be unconstitutional by the courts.
• States have since been allowed to determine whether or not helmets should be mandated.
• On March 25, 2010, NHTSA Administrator David Strickland suggested before a Congressional subcommittee that anything Congress could do to get riders to wear helmets was welcomed, including possible penalties. The AMA immediately sought clarification of Strickland's comments.
• The AMA believes that programs that can prevent crashes from occurring in the first place, such as rider education, motorist awareness, proper licensing, and alcohol awareness should be the focus of legislators. Protective equipment mandates divert precious state resources from these programs to enforcement.
What can riders do: Seek clarification of Administrator Strickland's comments via MA Action Alert at www.capwiz.com/amacycle/issues/alert/?alertid=14936081&type;=an. Another way to reach Strickland is to send an email to him at www.nhtsa.gov/Contact. Also, contact U.S. Senators and Representatives and urge them not to support any efforts to mandate helmets at www.amadirectlink.com/legisltn/rapidresponse.asp.
---
IX. Distracted driving
Threat: Advances in mobile technology have made it easier than ever to become momentarily distracted by operating the controls of a cell phone, PDA, stereo system, a global positioning unit, or some other device. Motorcyclists are being injured and killed resulting from the distracted and/or inattentive driving behaviors of vehicle operators.
Status: Landmark research by National Highway Traffic Safety Administration (NHTSA) and Virginia Tech Transportation Institute (VTTI) revealed that nearly 80 percent of crashes and 65 percent of near-crashes involved some form of driver inattention within three seconds before the event.
• Most states do not have laws and penalties that discourage this behavior.
• AMA supports legislation that includes enhanced penalty options, as determined by the courts.
What riders can do: Organize in support of state legislation for enhanced penalties for distracted and/or inattentive driving that results in injury or death to other roadway users. See AMA Action Alert at capwiz.com/amacycle/issues/alert/?alertid=14242676
---
X. High-occupancy vehicle (HOV) lane access
**Threat: ** Motorcyclists may be ticketed for riding in an HOV lane.
**Status: ** The U.S. Code governing HOV lanes-Title 23, Section 166 (23USC166)-states that agencies that govern HOV lanes must allow motorcycles to use the lanes unless they prove motorcycles pose a safety hazard in the lanes, and that proof is accepted by the U.S. Transportation Secretary following a Federal Register notice and public comment period on the ban.
Nevertheless, some jurisdictions have ignored the law and ticketed motorcyclists in HOV lanes.
What riders can do: Remain vigilant to violations of the law by enforcement authorities, and report such cases to the AMA when they occur.
---
AMA resources and recommendations:
• Join the AMA and other advocacy organizations.
• Participate in the political process.
• Register to vote.
• Voting alone is not enough. Riders should be encouraged to seek out and identify candidates that share their philosophies and ideas, and look for opportunities to support them long before Election Day.
• The AMA is also compiling a voter guide of every Senator and member of Congress up for reelection this November, check the AMA website.
There is a Congressional Motorcycle Caucus. It's members are:
| | | | |
| --- | --- | --- | --- |
| Michael Burgess | TX | R | Co-Chair |
| Gabrielle Giffords | AZ | D | Co-Chair |
| Tim Walz | MN | D | Member |
| Bob Filner | CA | D | Member |
| John Duncan | CA | D | Member |
| Michael Conaway | TX | R | Member |
| Chet Edwards | TX | D | Member |
| G.K. Butterfield | NC | D | Member |
| Bart Stupak | MI | D | Member |
| Randy Forbes | VA | R | Member |
| Doug Lamborn | CO | R | Member |
Anti-access forces are not all from one political party, and the motorcycling community cannot afford to further divide itself by calling out one party or its leaders. The battle to preserve riding rights has been taking place for many decades, no matter which political party has been in power at the national level. The issues of motorcyclists' safety and concerns are dynamic and quite complex, and involve regional, economic, and power interests as much as environmental or social policy. Motorcyclists represent a small percentage of Americans. Therefore, we have to stay issue-focused and recruit as many riders as we can-Republicans, Democrats, Independents, Libertarians, etc-to the cause of protecting riding rights and opportunities.
---
Lobby for the Hobby!
Our greatest tool in making that difference is our voice. By speaking out on issues that concern motorcycling/automotive enthusiasts and purveyors, contacting our representatives, and working constructively with government officials, we have the power to protect our passion and keep it safe for future generations of motorcycle/auto enthusiasts. When legislatures are out of session, representatives are in their home districts and typically have more time to meet casually with their constituents. They are also planning for the next legislative session and deciding which bills to introduce. Contacting them now can have a tremendous impact by raising their awareness of issues that could impact our hobby during the next session. That is what makes right now the perfect time to get involved and build relationships with your legislators, so hit the gas and keep your foot down!
To get you started, here are 10 tips you can use when contacting your representatives:
**1. Develop and Maintain Relationships with Your Legislators and Their Staff **
Make contact and develop productive relationships with individual legislators. It is the most effective form of grassroots lobbying. It's also important to develop relationships with their staffs who monitor ongoing legislative and community initiatives.
2. Educate Legislators About Our Industry and Our Issues
Educate your legislator about the industry and emphasize the positive impact it has on the community.
3. Maintain a Positive Attitude
Develop a positive relationship with your legislator. The next time an enthusiast-related issue comes up, that same legislator may be needed to support your cause.
4. Stay Informed
Keep up-to-date on the legislative issues that affect the hobby in your state. Share this information with fellow enthusiasts.
5. Get Involved in the Community
Join with other community groups to build positive exposure. Holding charity runs and fundraisers provide a great opportunity to show local residents and politicians that motorcycle/auto groups are a positive community force.
6. Build Relationships with the Local Media
Contact local newspapers and radio/TV stations to publicize shows, charity events, etc.
7. Invite Officials to Participate in Your Events
Give legislators a platform to reach an audience of constituents.
8. Build a Motorcycle Automotive Coalition
Create coalitions to add strength in numbers and ensure that the rights of all motorcycle/vehicle enthusiasts are represented. Actively participating in regional and statewide councils will develop a unified message to lawmakers. These types of pro-hobbyist groups can be an influential political force.
9. Spread the Word
Take this information to your next club meeting, bike/cruise night, or post it on your online forums. Share this information with other enthusiasts who are willing to help lobby for the hobby.
10. Register to Vote
Exercise your right to support pro-hobby candidates. Constituents are an elected official's number-one priority. Without you and your vote of support, they would not be in office, so make sure you're registered and get out and vote.
---