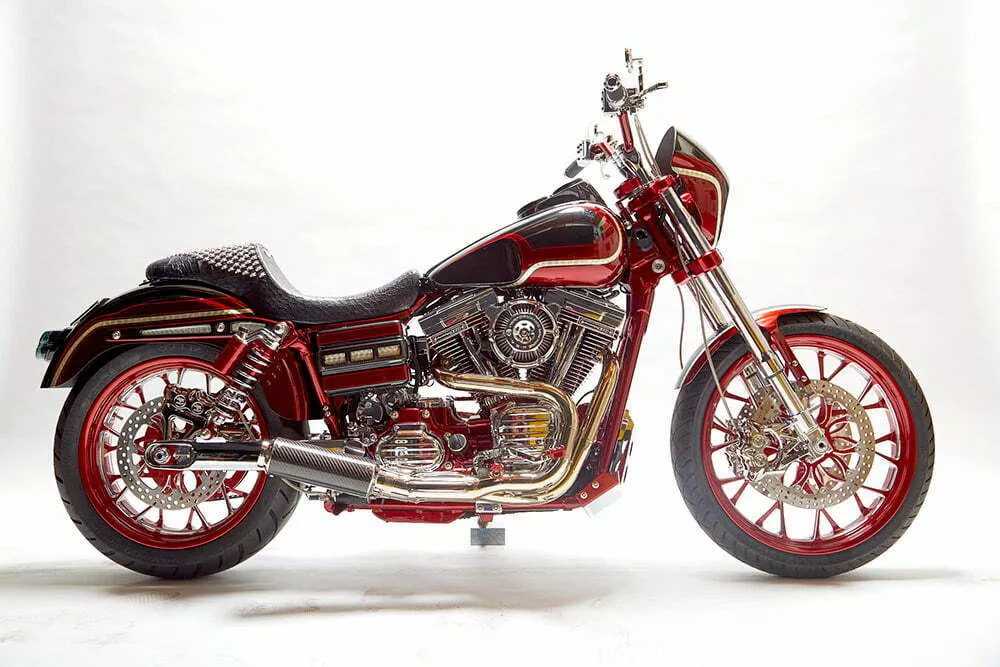 Earlier this year we brought you the story of Brandon Holstein's 2018 Fat Bob upon which The Speed Merchant had worked its considerable magic. Now, the motorcycle maker is ramping up for the GEICO Hot Bike Tour. We poked him with a sharp stick until he gave us a dirty look and let us pick his brain with it.
| | |
| --- | --- |
| Name: | Brandon Holstein |
| Shop: | The Speed Merchant |
| Website: | thespeedmerchant.net |
| Social Media Handles: | Instagram (@thespeedmerchant), Facebook (@thespeedmerchant) |
| Location: | San Diego, CA |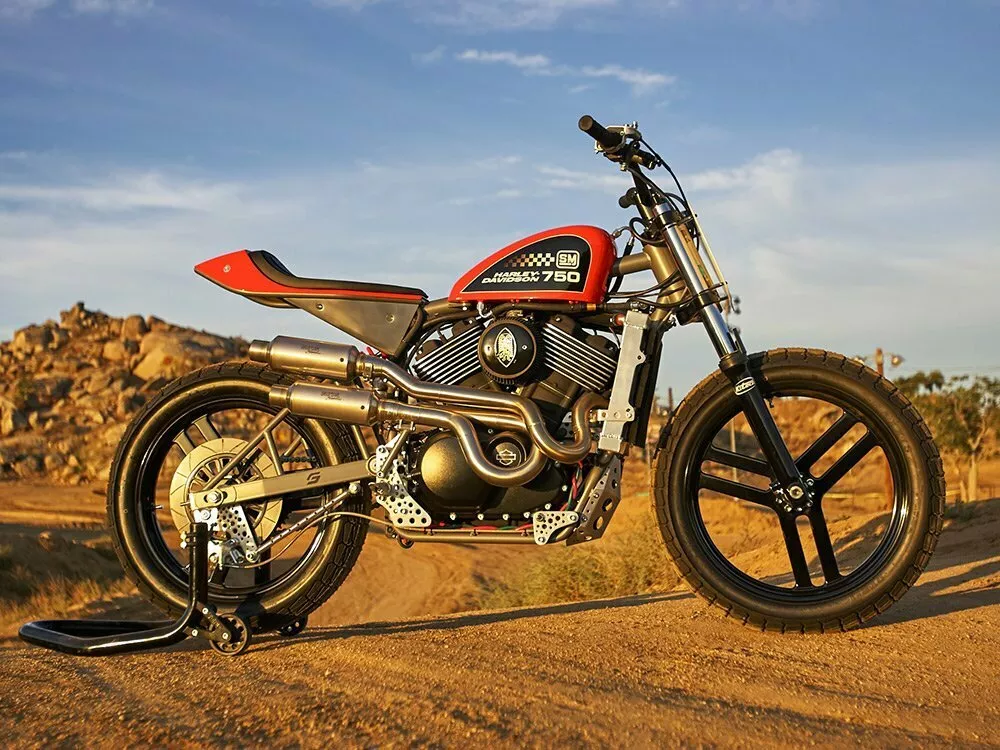 Describe yourself in three words.
Determined. Steadfast. Innovative.
What are you currently building?
We're currently working on a few projects at the moment. One is a new 2018 Fat Bob that we are building into a sport-tourer. Another is a rigid Shovelhead project for a friend. There're also an FXR and a Sporty that we are finishing up now.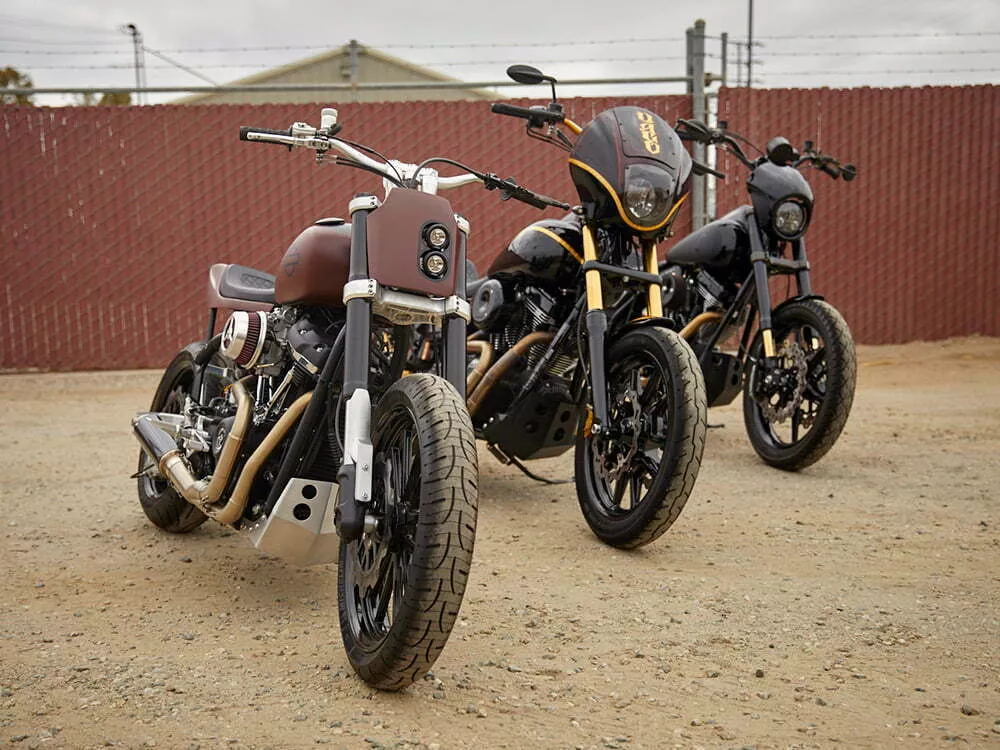 What was your first bike?
A 1988 Harley-Davidson XL883.
What is your all-time favorite bike?
Right now it's my 2018 Fat Bob. I just rode it to Milwaukee and back. I knocked down 5,150 miles in 10 days of riding and it handled so well, better than any FXR or Dyna I've owned. A very close second would be an Evo Sportster because of its versatility. They're fast, compact, and fun to ride.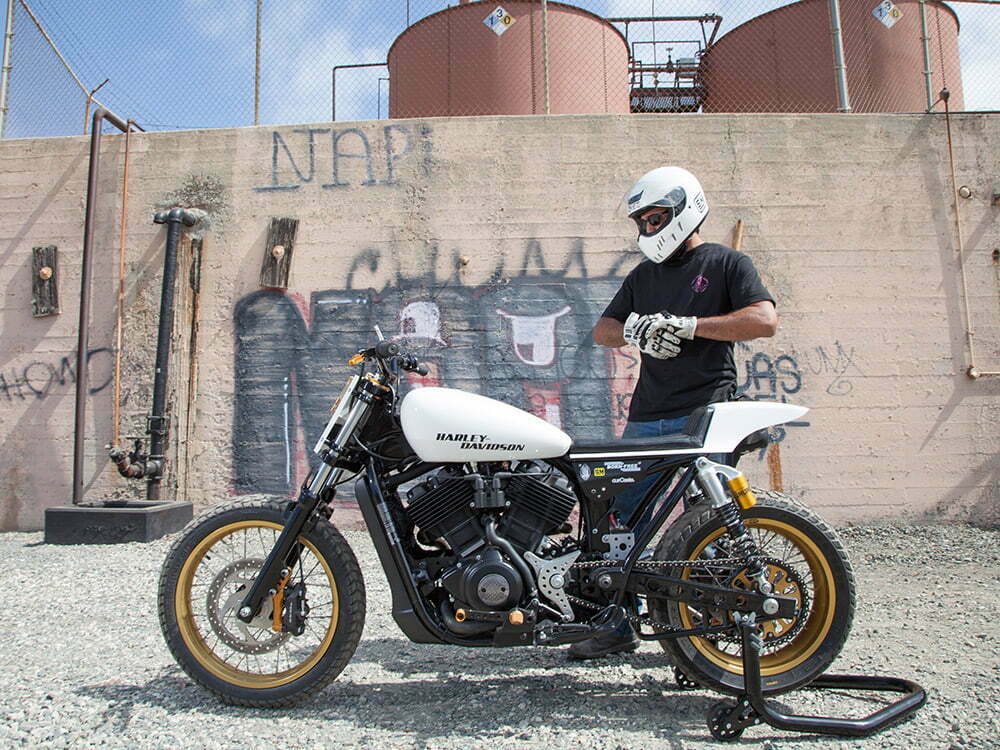 Why did you choose to work in the motorcycle industry?
I was offered a job at China Custom Cycles over 15 years ago. That's how I got started working in the industry and I've been in the industry ever since. I've been riding for almost 25 years. When I was younger, I had to learn how to work on my own bike because I couldn't afford to pay someone to do it. Twenty years ago I wouldn't have thought that I'd be working in the industry like I do. But that is the crazy thing about life. It takes you on some unexpected journeys.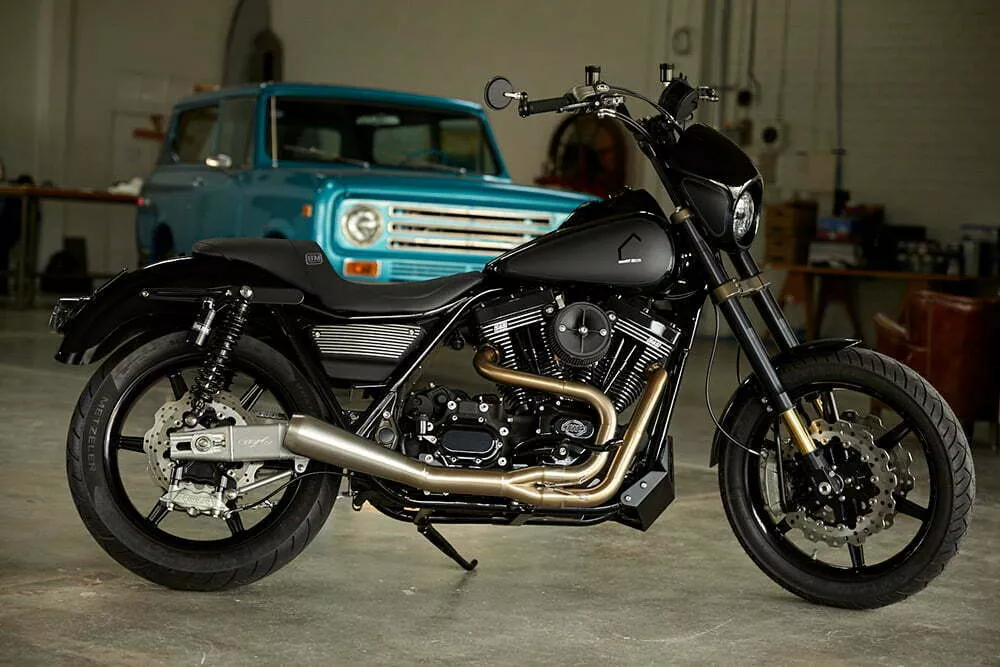 What do you think the future of the motorcycle industry is?
I'm not sure where it's headed, but I can see electric motorcycles emerging into the scene more and more.
What inspires you?
The open road and being in nature.