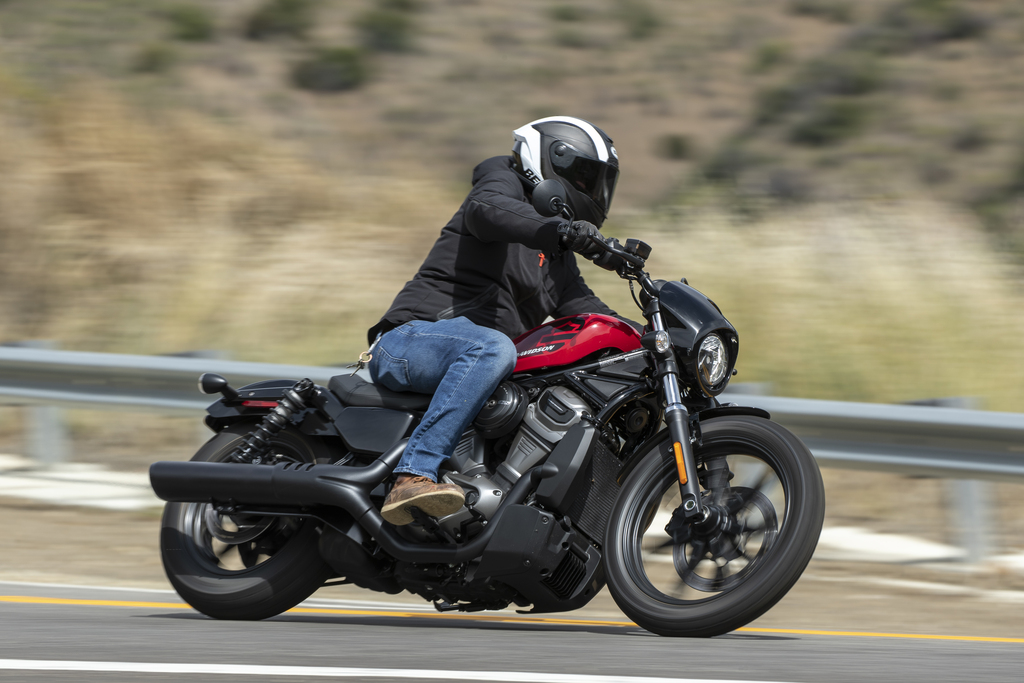 I love a good comeback. Especially when the newer version is better than the original. The original Harley-Davidson Nightster debuted in 2007 as a Dark Custom model but phased out in 2012. Stylistically, it was an edgier model for the Motor Company's then-current chrome fleet and it opened doors for younger demos looking to break into the cruiser category. But the 2022 Harley-Davidson Nightster is simply better. It's quicker. It's lighter. It's equipped with ride modes and standard ABS. And overall value is great for the starting $13,499 price tag.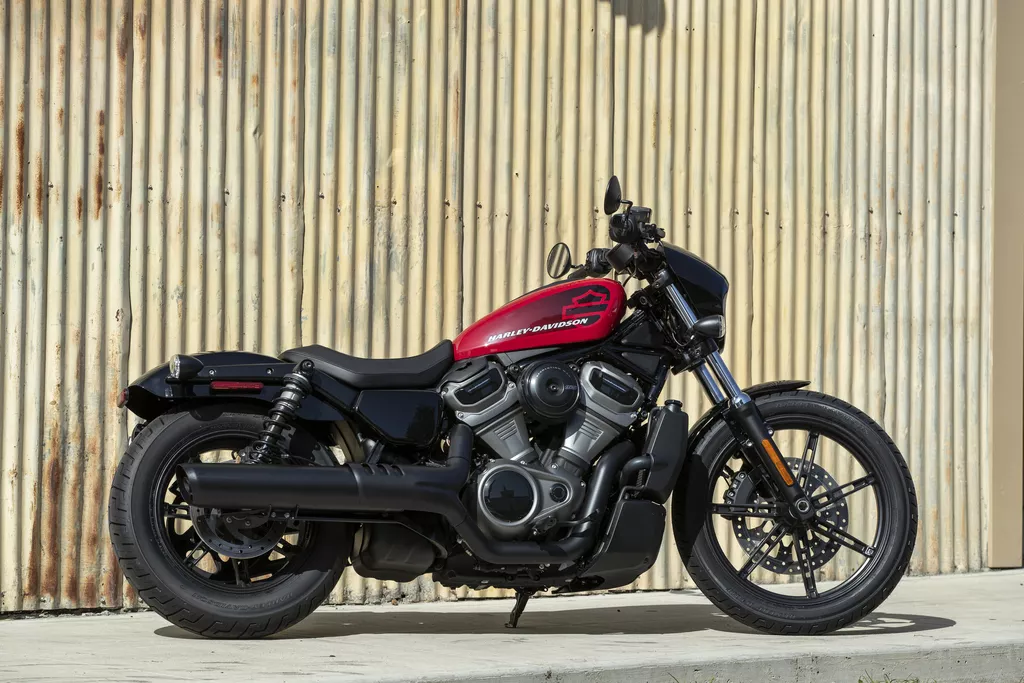 Let's talk about styling. The Harley-Davidson Nightster's design team did an exceptional job modernizing the classic Sportster silhouette. If you start from the rear of the motorcycle, you'll notice the twin-shock subframe, which was purposely incorporated because of its heritage. The modernized architecture of the chassis and engine are completely new. Featuring the all-new Revolution Max 950cc engine, which also acts as a stressed member, is a flat-out ripper. And when toggling through the riding modes (Rain, Road, Sport), it really comes to life in Sport. Road mode is adequate for cruising, and Rain, well, I didn't get the opportunity to test in a drizzle so the jury's out on its functionality yet, but I did flick Rain mode on and it's nothing to shout about on dry pavement. Overall the engine is a hit, in my opinion. So let's dive deeper into the heart of the new Nightster's RevMax 975T.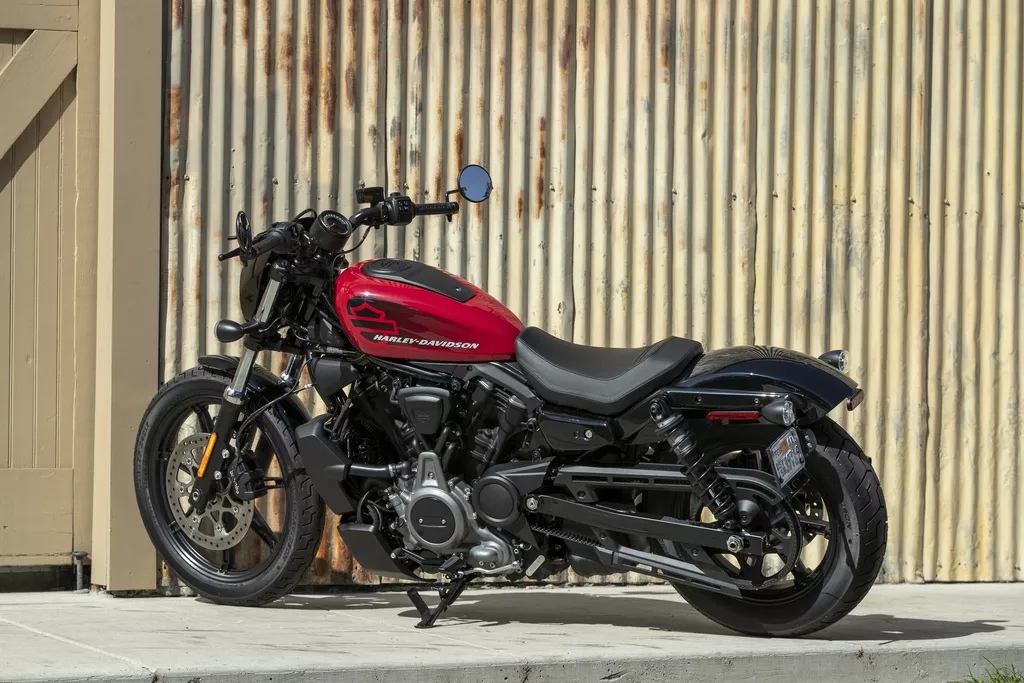 The new Revolution Max 975T powertrain is a liquid-cooled, 60-degree V-Twin with a torque curve that stays flat through the broad powerband – and engine performance designed to deliver strong acceleration and robust power through the mid-range. The length and shape of the intake velocity stacks, combined with the airbox volume, are tuned to maximize performance across the engine speed range. The profiles of dual overhead camshafts and Variable Valve Timing phasing on the intake valves are designed to match the performance of this engine. The Nightster's performance output is impressive at 90 horsepower at 7500 RPM and 70 lb-ft of torque at 5000 RPM. Remember, it only weighs 481 pounds! The RevMaxT also redlines at 9500 and features a 12:1 compression ratio.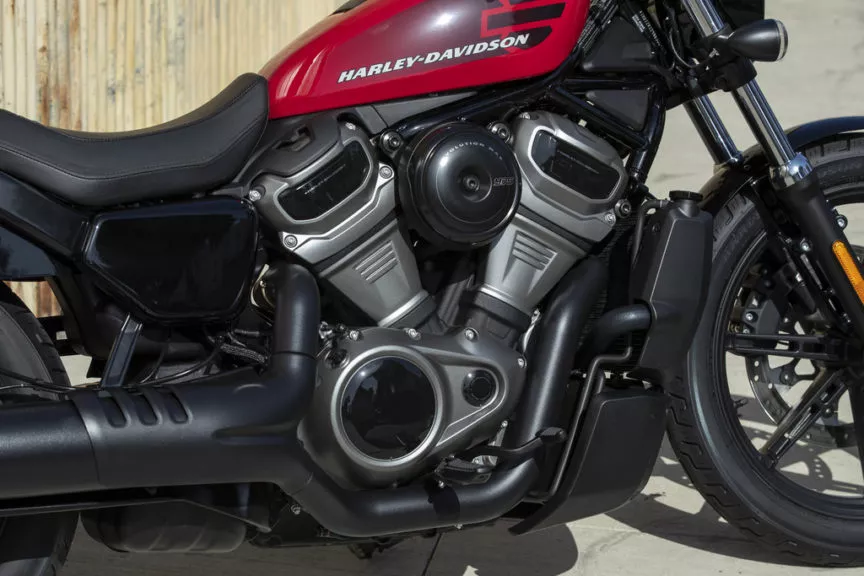 The Revolution Max 975T powertrain is the central, structural component of the Nightster's chassis, which significantly reduces motorcycle weight by removing steel frame components. The tail section structure is lightweight aluminum. The swingarm is formed of welded rectangular steel tubing and is an attachment point for the dual rear shock absorbers.
With new engine acting a chassis stressed member, it provides rigidity which increases dynamic handling and cornering performance. The Nightster is nimble and agile with adequate ground clearance as well. I slightly touched down in a very tight hairpin, but only minimally. Mid foot controls and a low-rise handlebar positioned me comfortably on the bike. Unladen seat height is 27.8 inches with a 27.1-inch laden seat height. The low seat height combined with a narrow profile makes it possible for most riders to confidently place feet down flat at a stop. The seat, however, is rather flat. I would prefer a little more backpad to scoop me in the cockpit more optimally when getting on the gas. I'd probably swap this for an accessory out of the gate.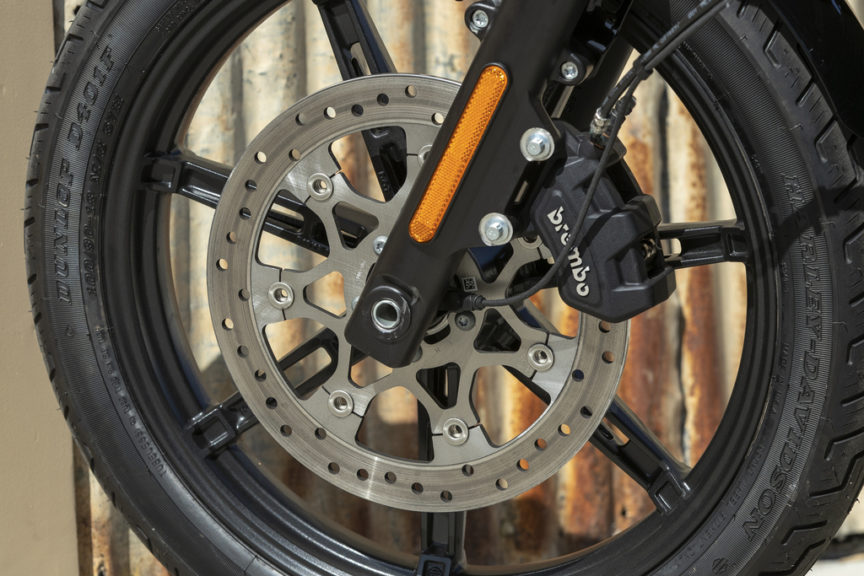 Front suspension jumps up to 41mm with Showa Dual Bending Valve conventional forks designed to provide improved handling performance by keeping the tire in contact with the road surface. The front fork does a good job of soaking up the bumps without feeling mushy. The rear shock absorbers with coil springs feature dual outboard emulsion-technology and a threaded collar for pre-load adjustment.
Shaving weight was a priority with the Nightster.  And every gram counts. Less powertrain weight contributes to lower motorcycle weight, which enhances acceleration, handling and braking performance. The Nightster comes in at just 481 pounds in running order. That's a whopping 83 pounds lighter than the current Iron 883. So how did they do it?
Using finite element analysis (FEA) and advanced design optimization techniques in the engine design stage, Harley was able to minimize overall material mass in cast and molded components. With single-piece aluminum cylinders with nickel silicon carbide-surface galvanic coating are a lightweight design feature. Then you have magnesium rocker covers, camshaft covers and the primary cover.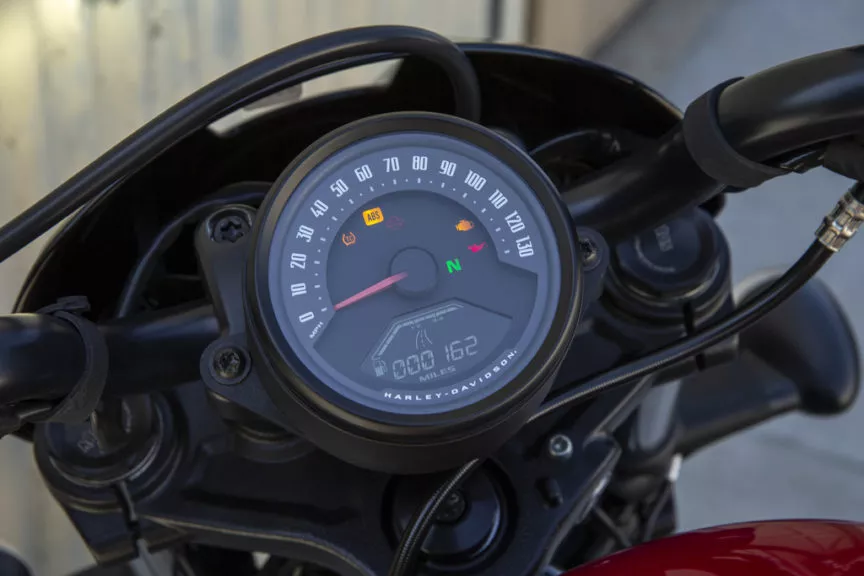 The 2022 Nightster is definitely more modern in terms of tech. Standard Rider Safety Enhancements include the following:
Antilock Braking System (ABS) is designed to prevent the wheels from locking under braking and helps the rider maintain control when braking in a straight-line, urgent situation. ABS operates independently on front and rear brakes to keep the wheels rolling and prevent uncontrolled wheel lock.
Traction Control System (TCS) is designed to prevent the rear wheel from excessive spinning under acceleration. TCS can improve rider confidence when available traction is compromised by wet weather, an unanticipated change in the surface, or when riding on an unpaved road. The rider can deactivate TCS in any Ride Mode when the motorcycle is stopped and the engine is running.
Drag-Torque Slip Control System (DSCS) is designed to adjust engine torque delivery and reduce excessive rear-wheel slip under powertrain-induced deceleration, which typically occurs when the rider makes an abrupt down-shift gear change or quickly reduces the throttle while on wet or slippery road surfaces.
A newer feature for Harley-Davidson are the selectable ride modes, which were incorporated into the Nightster.
Road Mode is intended for daily use and delivers balanced performance. This mode offers less-aggressive throttle response and less mid-range engine power than Sport Mode, with a higher level of ABS and TCS intervention. Road mode is good for around-town cruising and highway mileage, but didn't really do much for me.
Sport Mode delivers the full performance potential of the motorcycle in a direct and precise manner, with full power and the quickest throttle response. TCS is set to its lowest level of intervention, and engine braking is increased. This is the mode you want. You're not looking for a Road-ster or a Rain-ster; Sport mode is why you are buying this bike. It's responsive and visceral and delivers the goods.
Rain Mode is designed to give the rider greater confidence when riding in the rain or when traction is otherwise limited. Throttle response and power output are programmed to significantly restrain the rate of acceleration, engine braking is limited, and the highest levels of ABS and TCS intervention are selected. While we didn't get to test the "Rain mode" in the rain, I could see it being valuable for a newer rider entering the sport. It's mellow.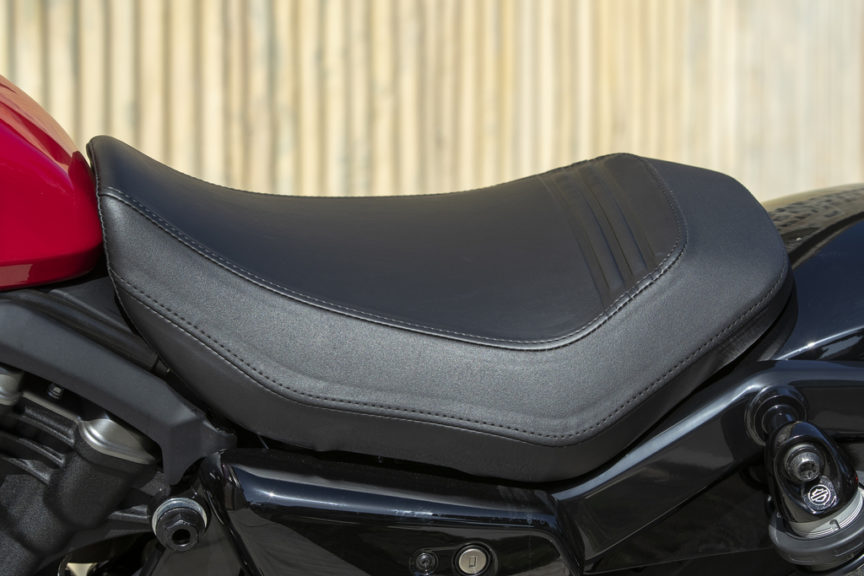 All in all, the 2022 Nightster does a great job of tying in the old with the new. And pays a well-deserved homage to 65 years of Sportster heritage with a forward-facing approach to what's next for the next 65 years and beyond. And with a base MSRP of $13,499 (Vivid Black) and $13,899 (color options), you're getting a lot of bang for your Bitcoin…er…buck.