Modern motorcycle helmets vary even more than they did way back when. Not only do you have half-, three-quarter, and full-face skid lid options from which to choose, there are more material options to think about. And it just keeps getting more advanced. Kevlar, ABS, and hybrid blends all vie for your consumer dollar. We've got three of our favorite full-face helmets below for your consideration. Take a look.
And if you're looking for protective riding shirts, check out this review.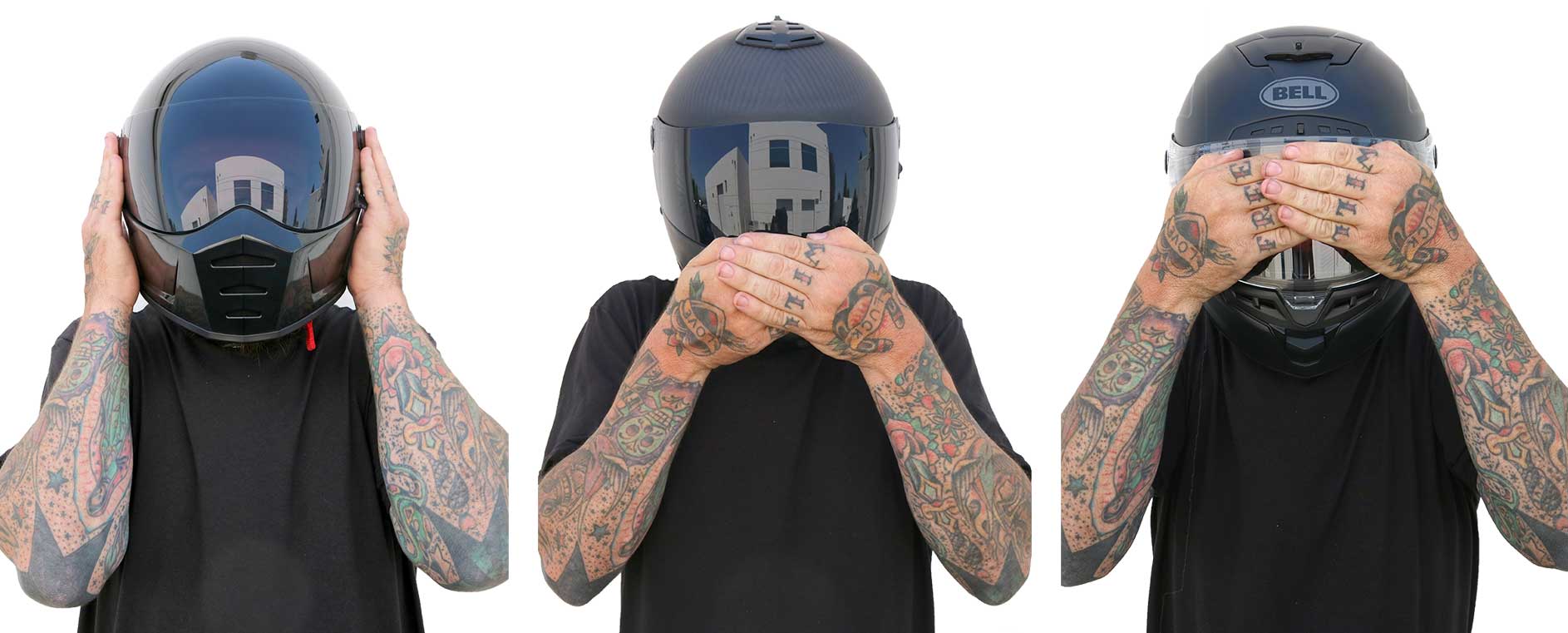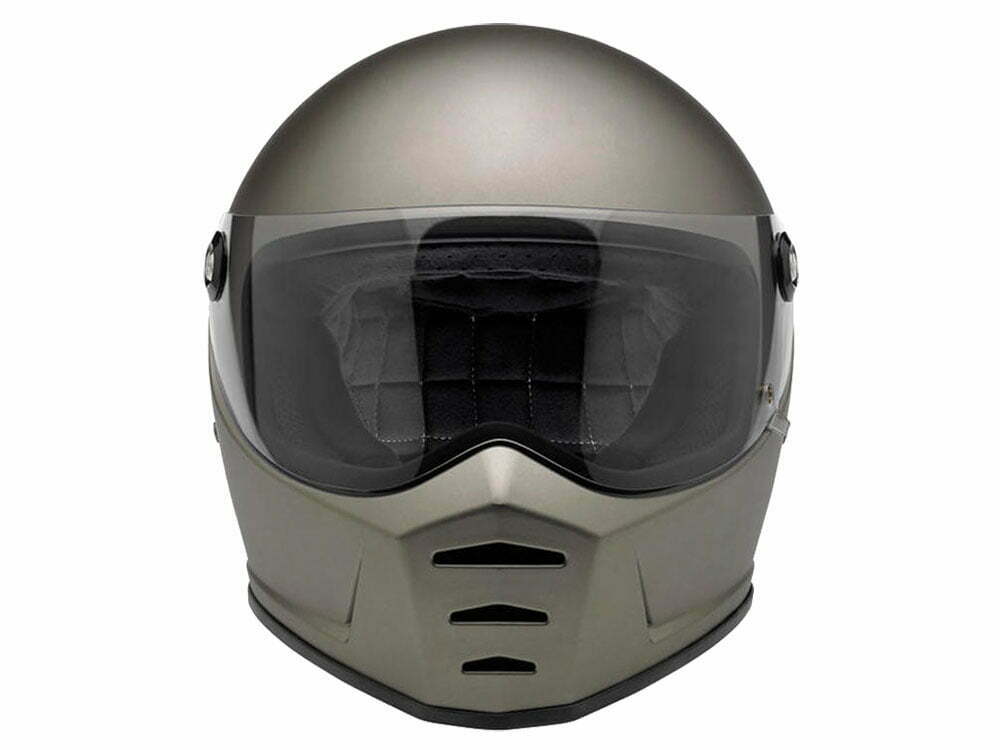 The Lane Splitter has a proprietary ABS outer shell coupled with a shock-absorbing EPS liner. It's also very comfy with hand-stitched inte­rior padding as well as cheek pads and a biofoam chin bar for added coziness. Although it looks as if this helmet wouldn't breathe well, it has some very well-designed vents in the chin bar that let copious amounts of air in the helmet. We really like the Lane Splitter's looks, and its 1,533-gram weight and DOT and ECE 22.05 certifications make it an even better lid for the money.
The full carbon-fiber Catalyst helmet is both lightweight and good looking. The helmet weighs in at 1,350 grams and is ECE and DOT certified. But the real goodness of this helmet is Kali's proprietary LDL safety tech construction that is said to better handle rotational and linear impacts. The Catalyst's seven vents and integrated airflow system gulp in air and when open feel like air conditioning on full blast. But the best thing about this helmet is the way it fits on your head. It just feels right with no pressure points or hot spots to be found.
The fit and finish of this helmet are great for the money—as are the myriad of vents that really cool down the inside of this helmet when things get hot. The shell is designed out of what Bell calls a TriMatrix, which is a mix of aramid, carbon fiber, and fiberglass that the company says has all the strength of carbon fiber without all of the price. The Star weighs in at 1,500 grams and is DOT, ECE 22.05, and Snell certified and comes with one of Bell's crowning achievements, the Panovision shield with Class 1 optics that give the rider a great, big peripheral view.