Earlier this week Polaris announced the closure of its Victory Motorcycle division. Some of us were shocked, others weren't. Either way, Hot Bike has run some cool customized Victory scoots since the manufacturer opened up shop 18 years ago. Here are four of them for you. Click the captions to check out the entire story (complete with images and whatnot) on each bike. RIP, Victory.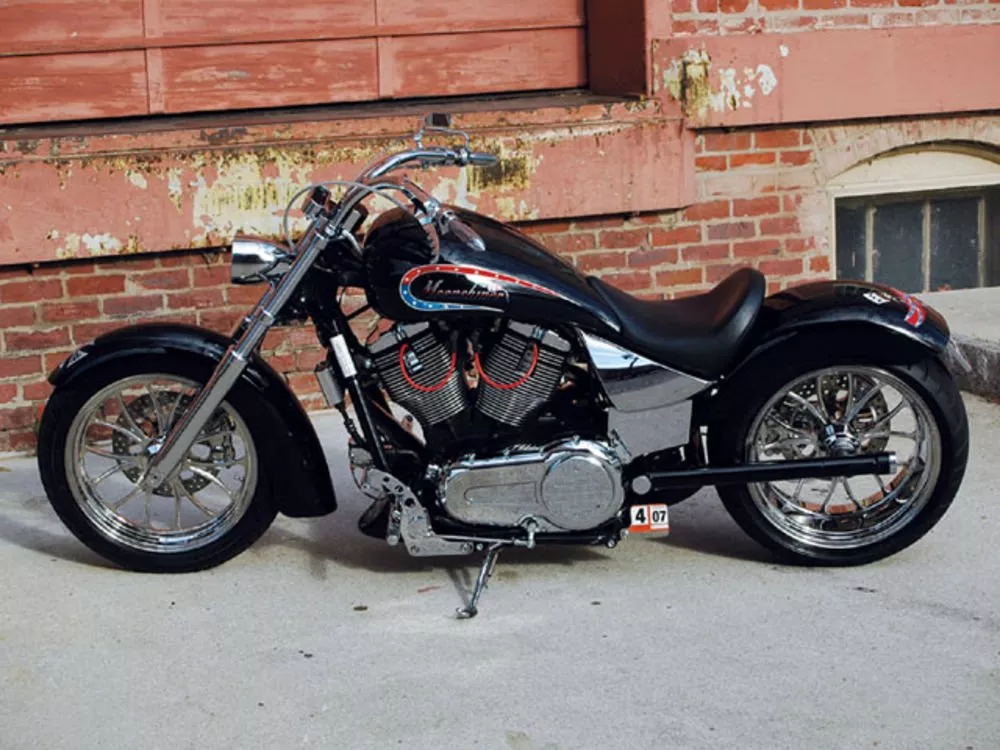 For some folks, a trip to the liquor store for some hooch just means hopping in the car and going a couple of blocks to the corner store. But for others, it's a bit more exciting. Maybe a trip to someplace in the middle of nowhere, load up the trunk, and then a nice car chase while the local fuzz try to nail them with their illicit moonshine.
There's a guy in Virginia who goes by the nickname "Rocket Man" and who knows all about that sort of thing. See, his grandpa and uncle were two of the biggest moonshiners in the state during the '50s. Not content with booze-running, the two outlaws added child endangerment into the mix by letting Rocket Man and his brother Kenny spend the summer with them when they were kids.
It was during their checkered youth that the two brothers also met the shine-running car: a '57 Ford big-block with four-barrel carbs. That car inspired this bike.
James started with a 2003 Victory Vegas and got rid of the frame, using a rigid frame from Mike Santoro at Mad Mikes Frames with 38 degrees of rake and 2 1/2 inches of stretch in the backbone. Jeff Delisle at Delisle Custom Products supplied a Springer fronend that is 6 inches over, giving the bike a unique stance, like some crazy bobber-hotrod combo. For wheels and brakes James went with Performance Machine. Of course the bike had to be as minimalist as possible, so they left off anything that wasn't absolutely necessary. Jeff Delisle made the rear fender and James modified it a bit.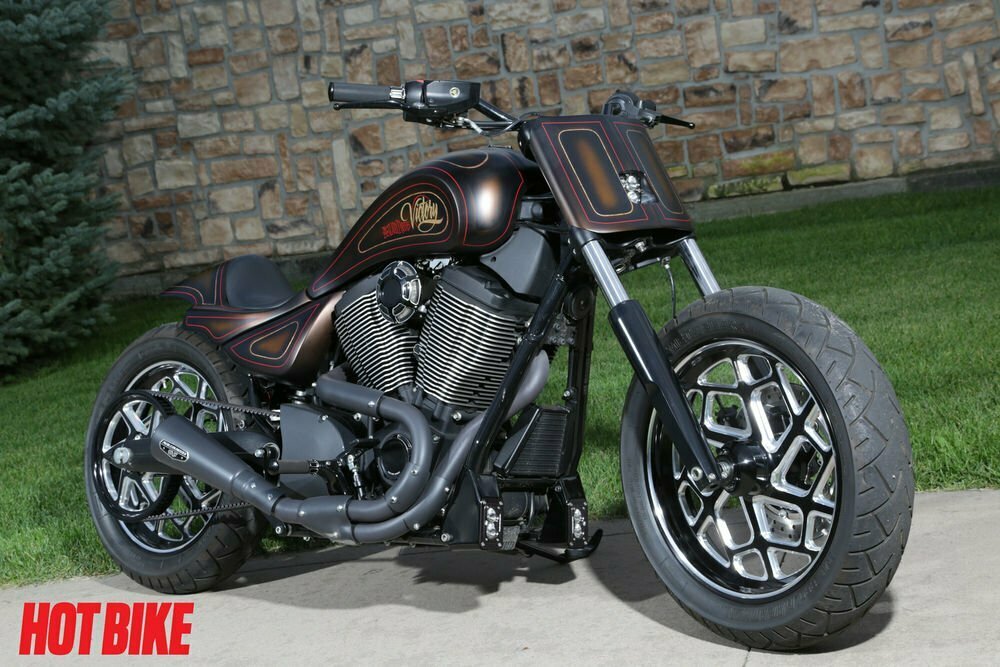 Of his 2015 Hot Bike Tour machine Zach Ness told us, "We built this bike with two intentions: show what's possible when working with the Victory platform and to build a rider. I wanted to keep the factory Victory dimensions and most of the bodywork so when people see it, it would open their eyes to what's possible with a Victory cruiser."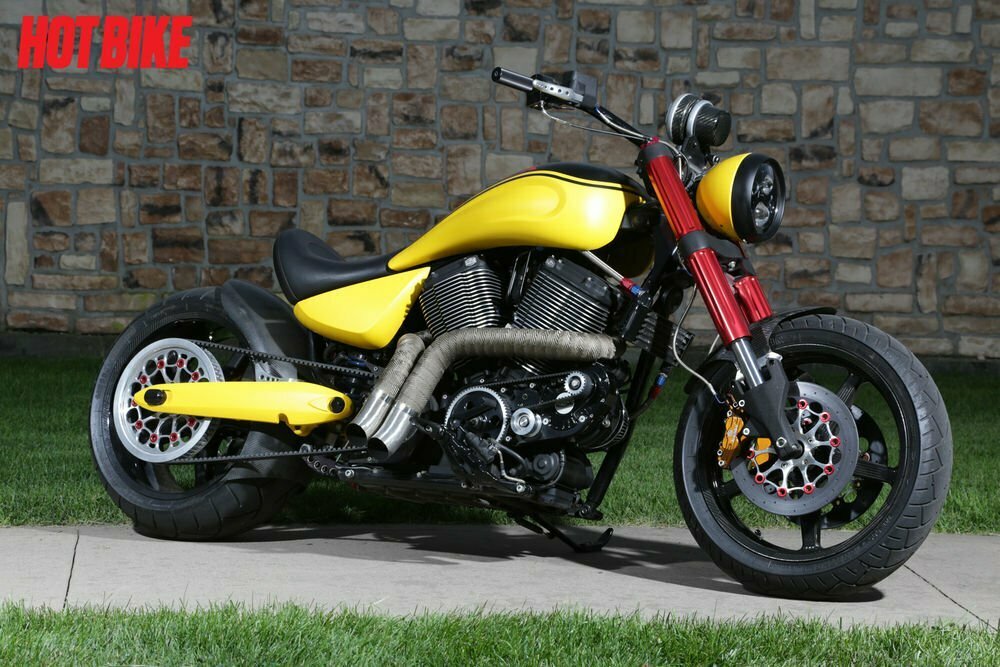 Conquest Customs built up a 2005 Victory Hammer referred to as SuperBee for the tour. Scott Kietzmann says, "This machine is born out of my early Hot Rod magazine days, as I like to call it a pro touring muscle car on two wheels. This was actually the first bike Conquest built back in 2005 and had been used as a mule for testing components and configurations for half its life. The past five years it has been slowly raped of many parts and was looking quite pathetic in the back of the shop. It was the 2014 Hot Bike Tour that served as my inspiration to get Bee back on the road for 2015."