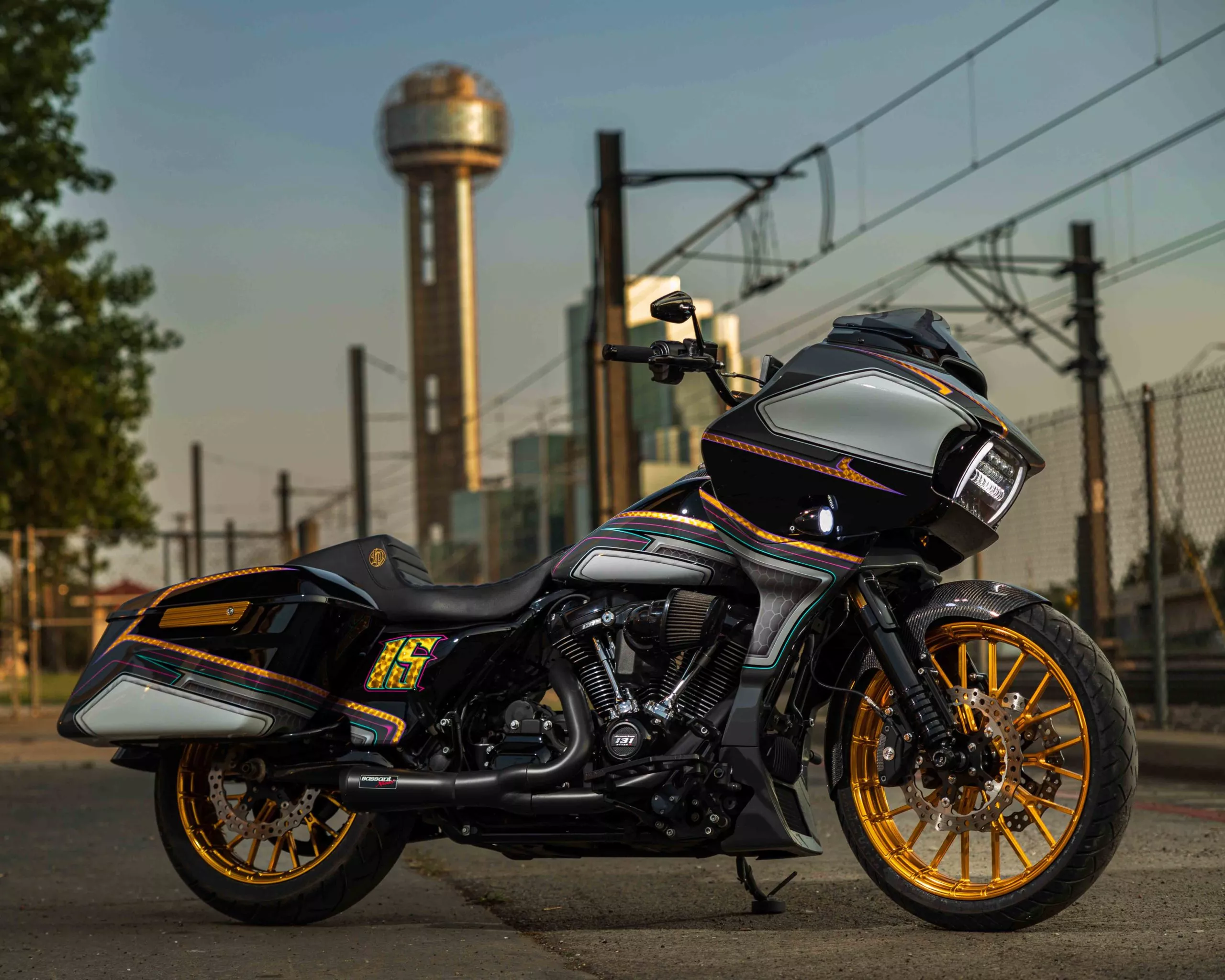 Jace Hudson, from The Fast Life Garage, averages around 25,000 miles per year on a motorcycle. He spends most of his time in the saddle traversing the good old US of A to do his podcast, The Fast Life Podcast, interviewing other two-wheeled enthusiasts alike. To say he needed a reliable ride would be an understatement. He sourced a factory 2020 Harley-Davidson Road Glide Special to tackle the long-distance riding, but it wouldn't stay stock for long.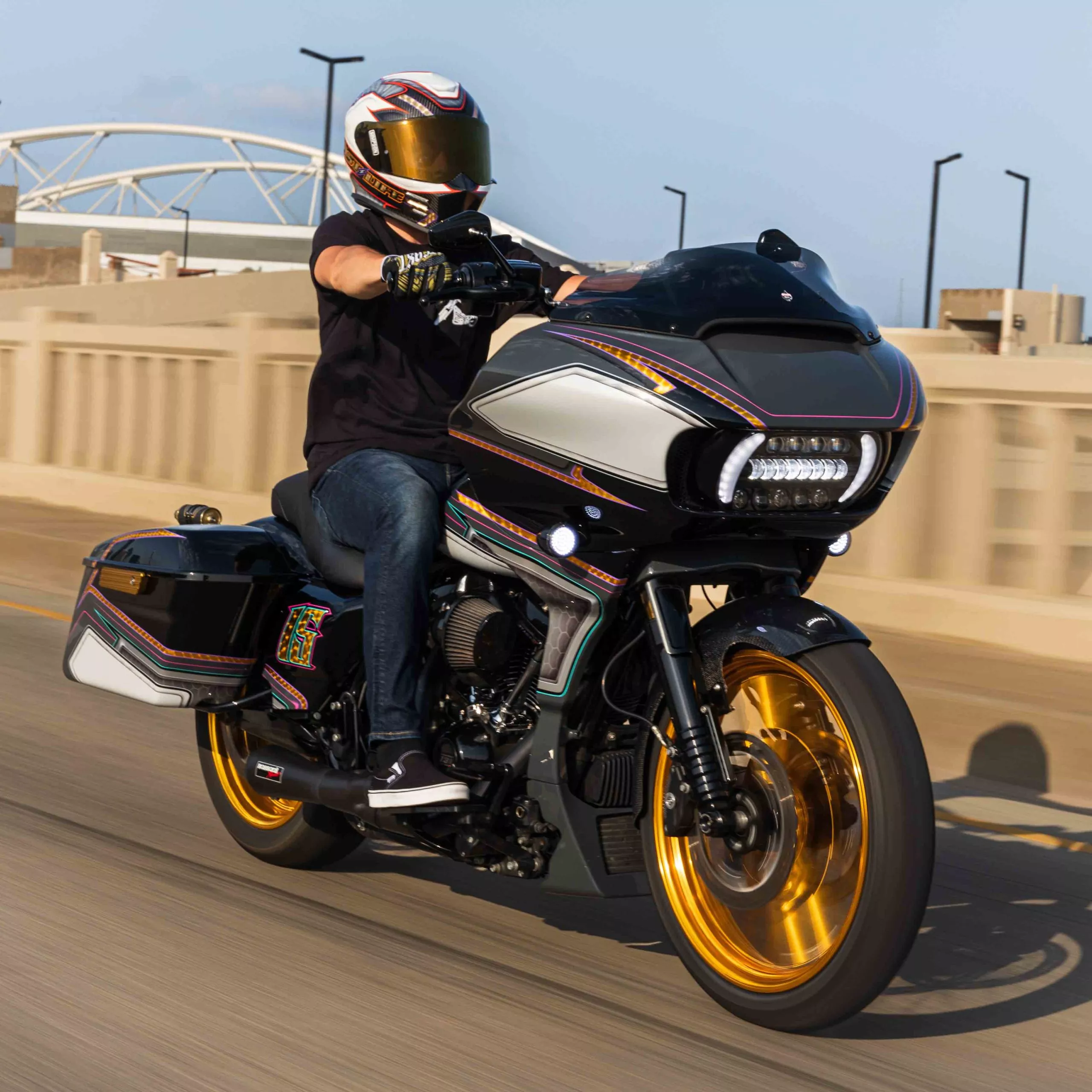 "On this third performance bagger I wanted to continue my support while taking advantage of the ever-growing performance-inspired parts and accessories that the industry has been providing," Jace says.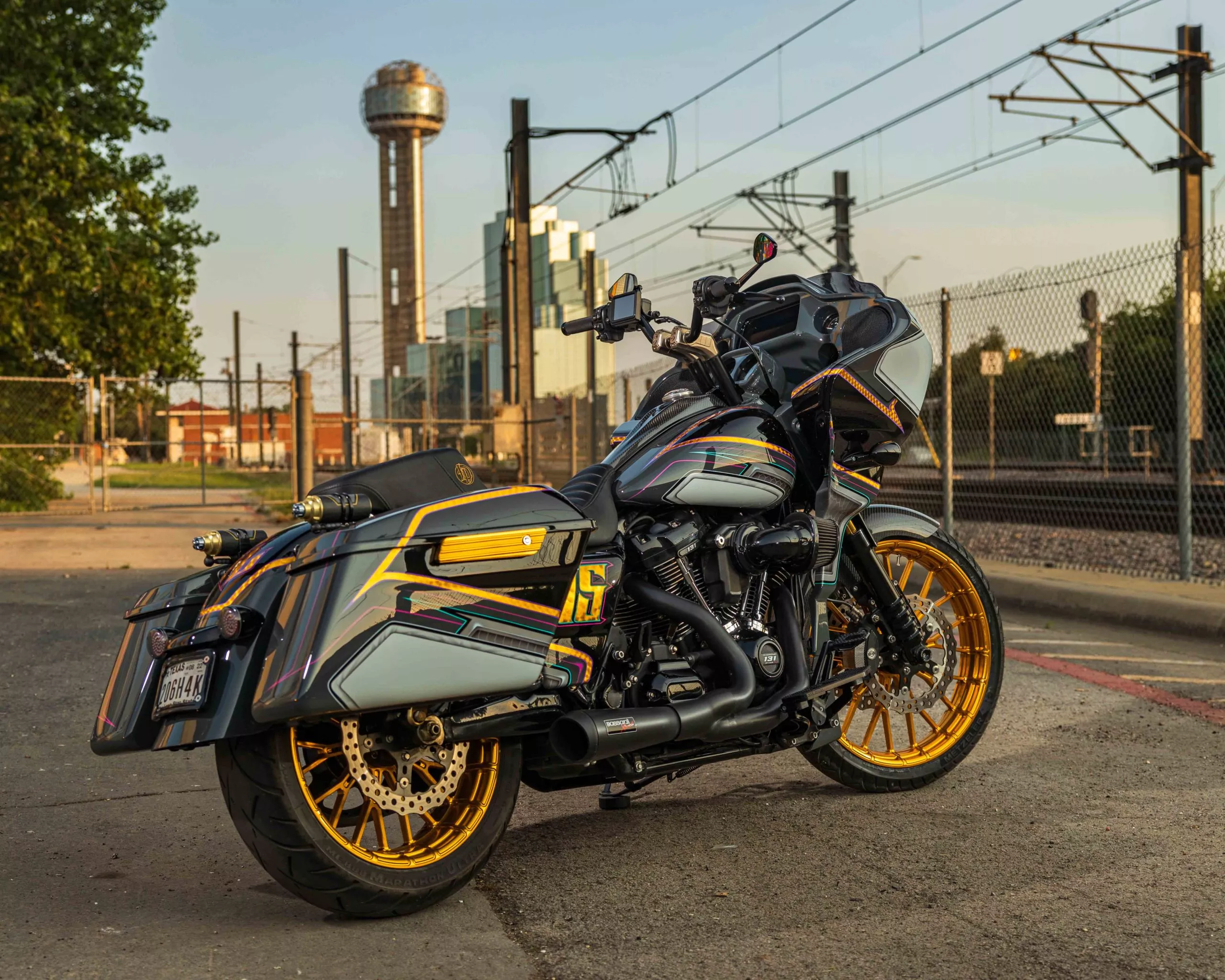 Jace's Road Glide had to be stylish and reliable, with a little bit of fun, of course. "It doesn't hurt to have fun in-between point A and B so a performance-inspired bagger was–and has been–my go-to for the last five years." Jace says. His previous ride housed a 131ci crate engine (courtesy of  House Of Harley-Davidson) and Jace knew that the 2020 Road Glide would get the same treatment. Pairing the 131 with a ThunderMax's w/ AutoTune ECM, he achieved some respectable gains over stock. With a bump on power, Jace completed the holy trinity of performance with new brakes and suspension. A set of Legends Suspensions remote reservoir rear shocks and an Arlen Ness Method forks setup with Arlen Ness Y-Spoke wheels and brake rotors fit the bill.
Building a functional, comfortable tourer that looks just as cool is tricky. Jace food that a Lucky Dave's seat was the perfect match for his bum. Moving onto bars,  Have used a Lucky Dave's Peacemaker handlebar setup because it provided just the right height and pullback to keep him comfortable when racking miles. The bar setup also helped with digging into the corners when needed.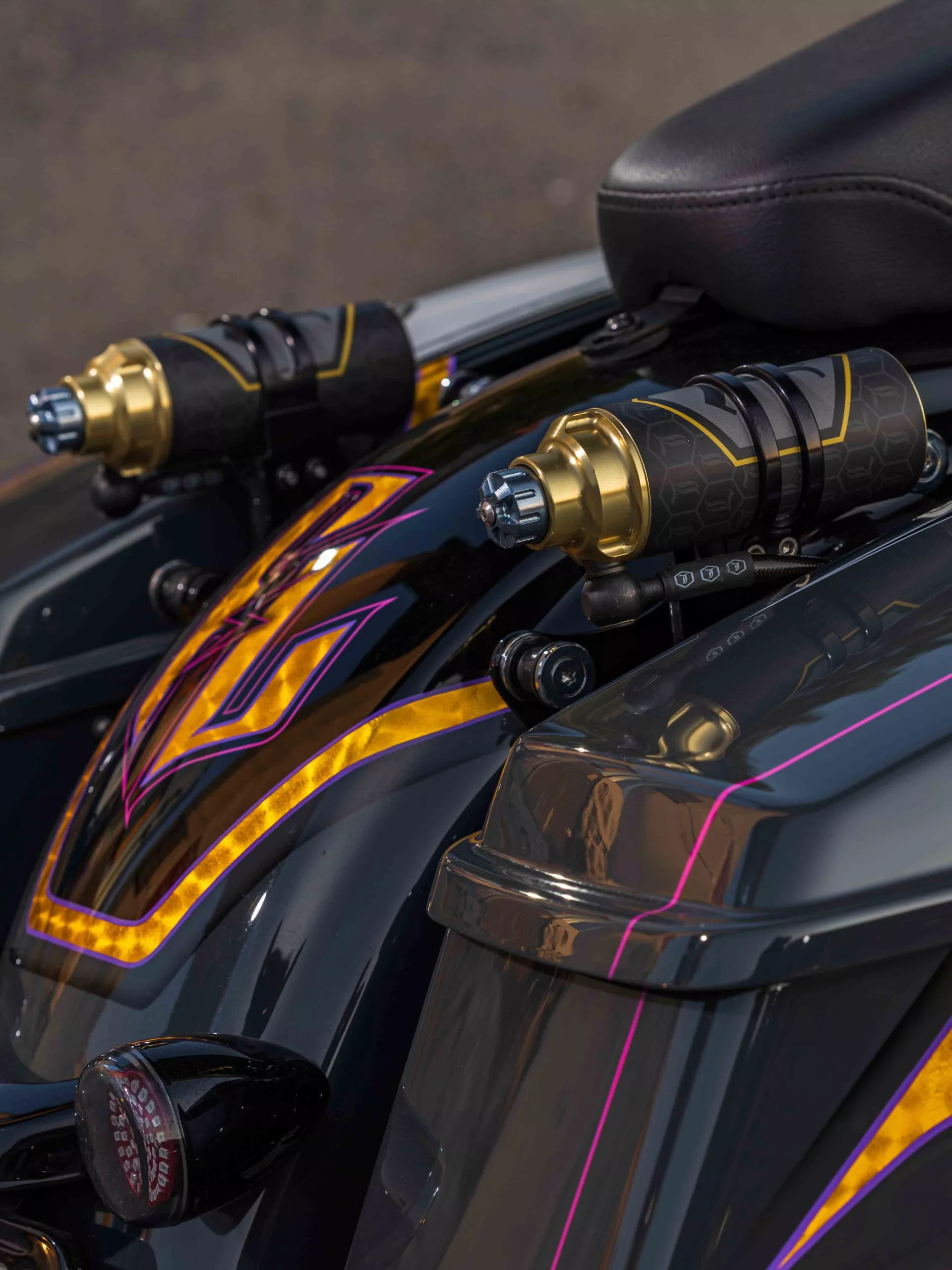 One of the biggest challenges Jace faced when building this Road Glide was finding enough hours in the day to build a bike. "As a full-time custom painter, podcaster and photographer it becomes challenging to fit personal projects in-between all the obligations my businesses require of me," Jace says. 
All of Jace's personal projects start with a fantasy of ripping his dream-like bike down one of America's many roads. "As I get ready to ride this bike from Dallas to the Pacific Northwest on a month-long trip, I'm sure I will fulfill that rewarding part of the build," Jace says.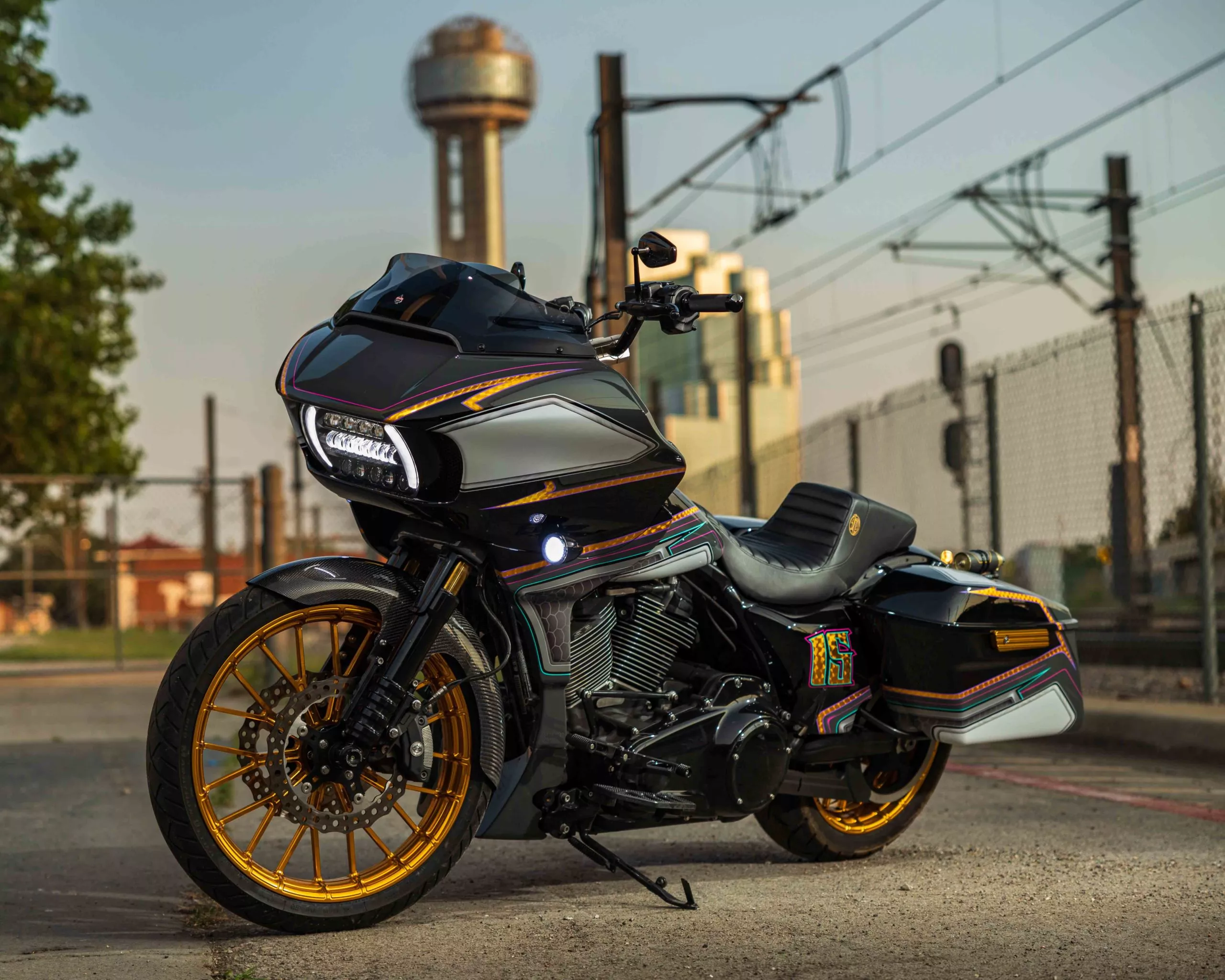 Currently, Jace is working on scaling down the custom paint business with his sights set on scaling up the podcast and photography business. After nearly 20 years painting custom motorcycles, he's finding that he prefers to paint on a smaller scale and have more free time doing other creative things to avoid getting burnt out.