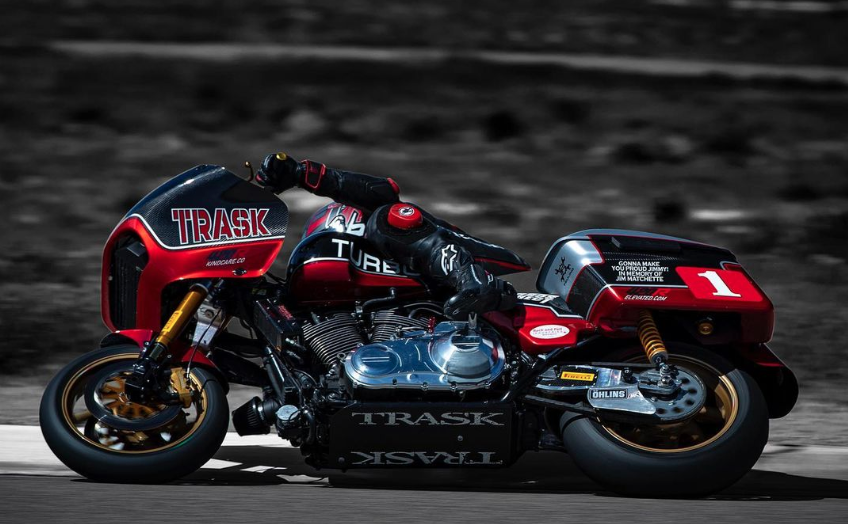 The Bagger Racing League's first round race in Utah at the Utah Motorsports Campus resulted in "Insane" Shane Narbonne taking the First place trophy for Trask Performance in the Bagger GP class. Feuling's Ben Bostrom placed Second with the "Flying Pig" racer, and Hawk Mazzotta from Nowaskey Extreme Performance finished Third.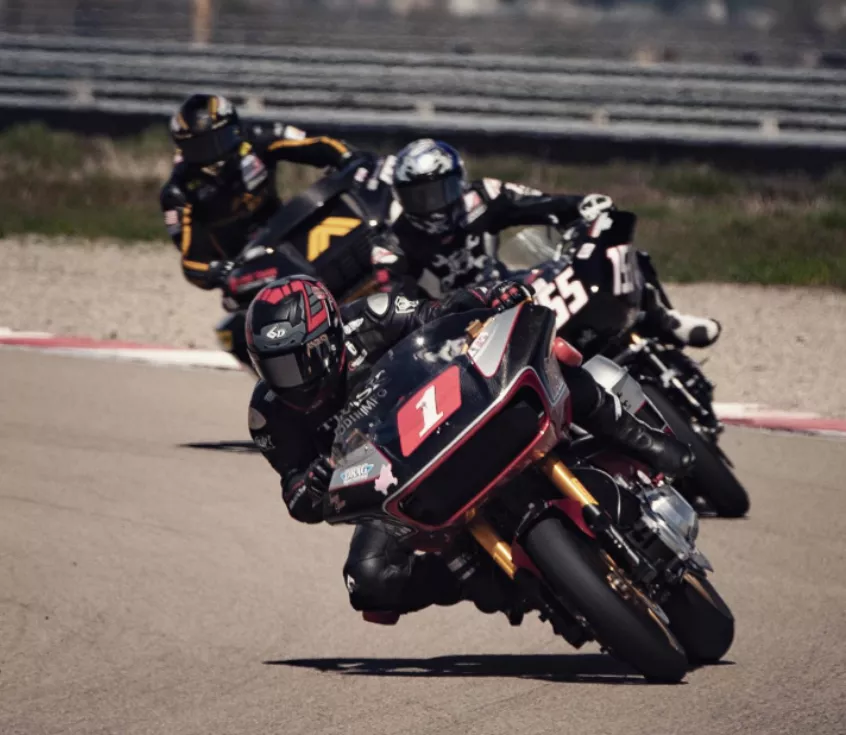 It was a hard-fought battle to the end between Insane Shane and Ben Bostrom, with Shane taking the checkers at the end of the final race. The last time Feuling's Flying Pig saw its tires grace a track, it marked the first podium finish on record for the team in this high velocity class of Bagger GP racing in the Bagger Racing League.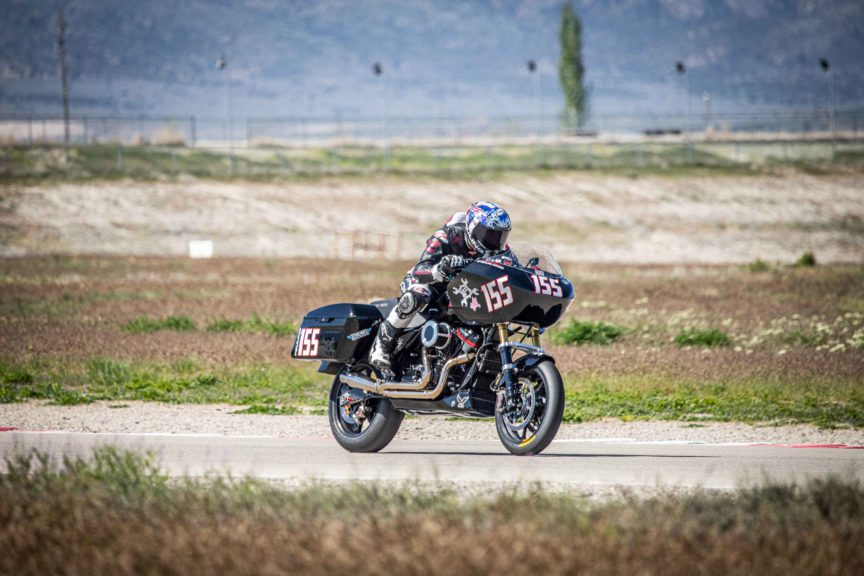 With high expectations, the Bagger GP teams journeyed into Utah in hopes of standing atop the podium at the conclusion of the weekend. Through a full day's worth of practice sessions leading up to qualifying, the Trask and Feuling teams showed a lot of promise as podium finishers. With a few minor adjustments, including a blown fuse that nearly ended the weekend early, Feuling's "Flying Pig" came off the track from qualifying with the team's rider, Ben Bostrom, sitting in pole position for the main event later that afternoon.
As the battle came to a close, Team Trask's Shane Narbonne found its way to P1 and Team Feuling saw yet another level conquered as they surpassed their previous best and took Second overall. Both the Trask and Feuling teams started a new tradition of their own, the passing of the Feuling pig. For now, Feuling's beloved mascot resides in the hands of the Trask Racing crew, but as the next round of bagger racing gets closer on the calendar, will the unofficial bagger racing trophy make its way back to Team Feuling? I guess we'll see come September 2-4 in Milwaukee as Bagger Racing League's Second Round kicks off.