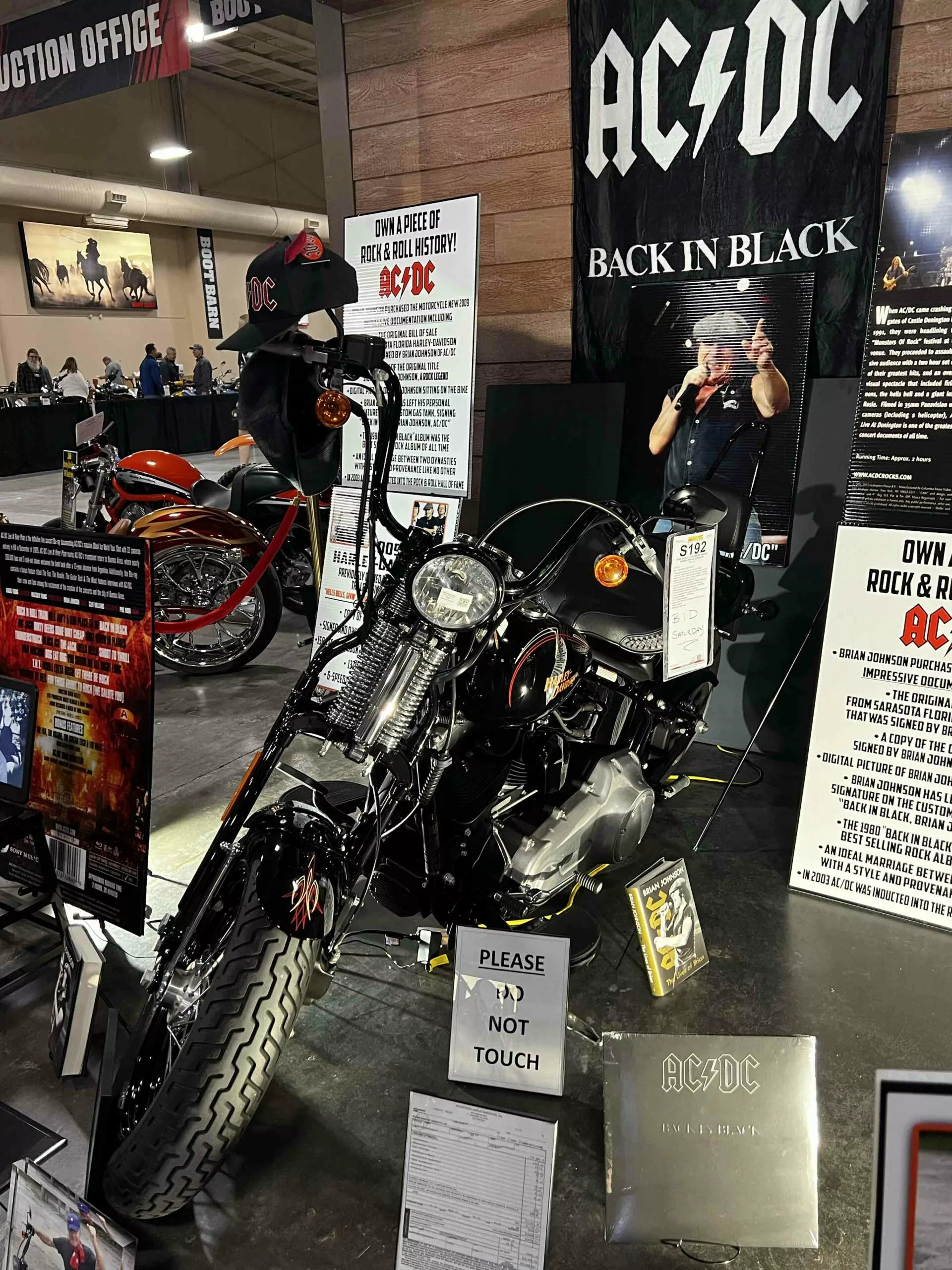 How big of an AC/DC fan do you think you really are? Enough to bid on Brian Johnson's once-beloved 2009 Harley-Davidson Cross Bones at this weekend's Mecum Auction in Las Vegas (Lot S192)? Well, you better act fast because the bidding kicks off tomorrow!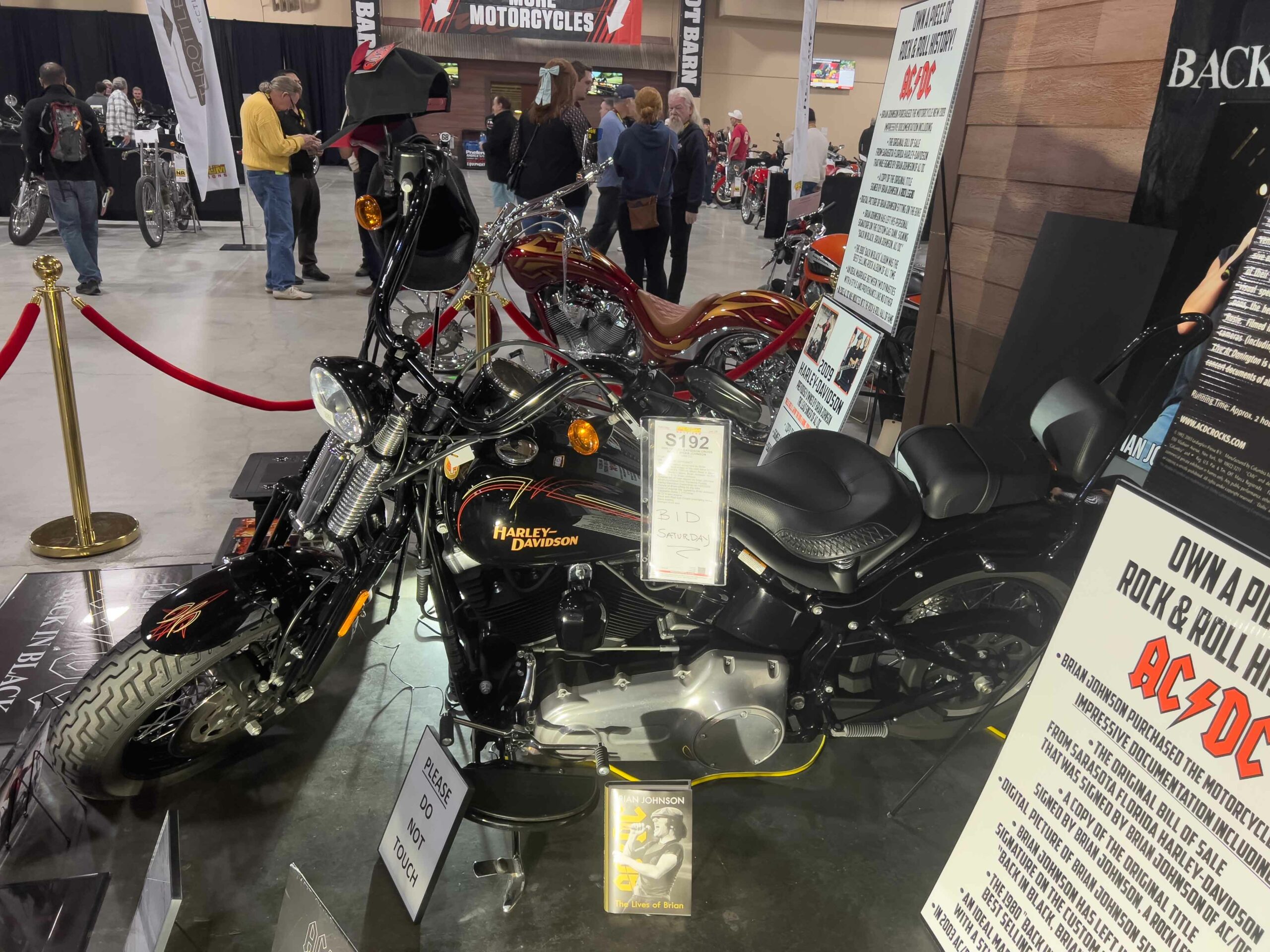 The Mecum Auctions has Johnson's once-owned Harley Cross Bones on the auction block and the edgier Springer model was a cult favorite among Harley traditionalists when it was released in late-2008 for the 2009 model year. If you're a Cross Bones fan and an AC/DC fan, you can have the best of both worlds right here.
Those interested in consigning a motorcycle for auction at Mecum's 2023 Las Vegas Motorcycle Auction can find complete details about the consignment process and pricing at Mecum.com. Bidder registration is available online in advance and on-site at the auction starting at $100, and standard, in-person bidding includes admission for two persons to the five auction days. For those unable to attend in person, enhanced remote bidding options are also available, including for both online and telephone bidding.
General admission tickets are available in advance online for $20 per person, per day, and for $30 at the door and online after Jan. 24; children 12 and younger receive complimentary admission.
For more information on the 2023 Las Vegas Motorcycle Auction and all other scheduled auctions, visit Mecum.com. Mecum's website is updated daily with the latest consignments and includes detailed descriptions and photographs of the vehicles to be offered. For schedule information, to consign a vehicle or to register as a bidder for this and all Mecum events, visit Mecum.com or call (262) 275-5050 for more information.
Auction Schedule
32nd Annual Mecum Las Vegas Vintage & Antique Motorcycle Auction
Jan. 24-28, 2023
South Point Hotel & Casino
9777 Las Vegas Blvd S
Las Vegas, NV 89183
Bidder Registration: Options for in-person, telephone and internet bidding start at $100. You'll need to create a Mecum account to access the online bidding portion, but bidders intersted in doing so can register HERE.
Admission: $20 in advance online, and $30 at the door and online after Jan. 23—per person, per day; children 12 and younger receive complimentary admission
Preview: Gates open daily at 8 a.m.
Auction: Motorcycle auction begins daily at 10 a.m.