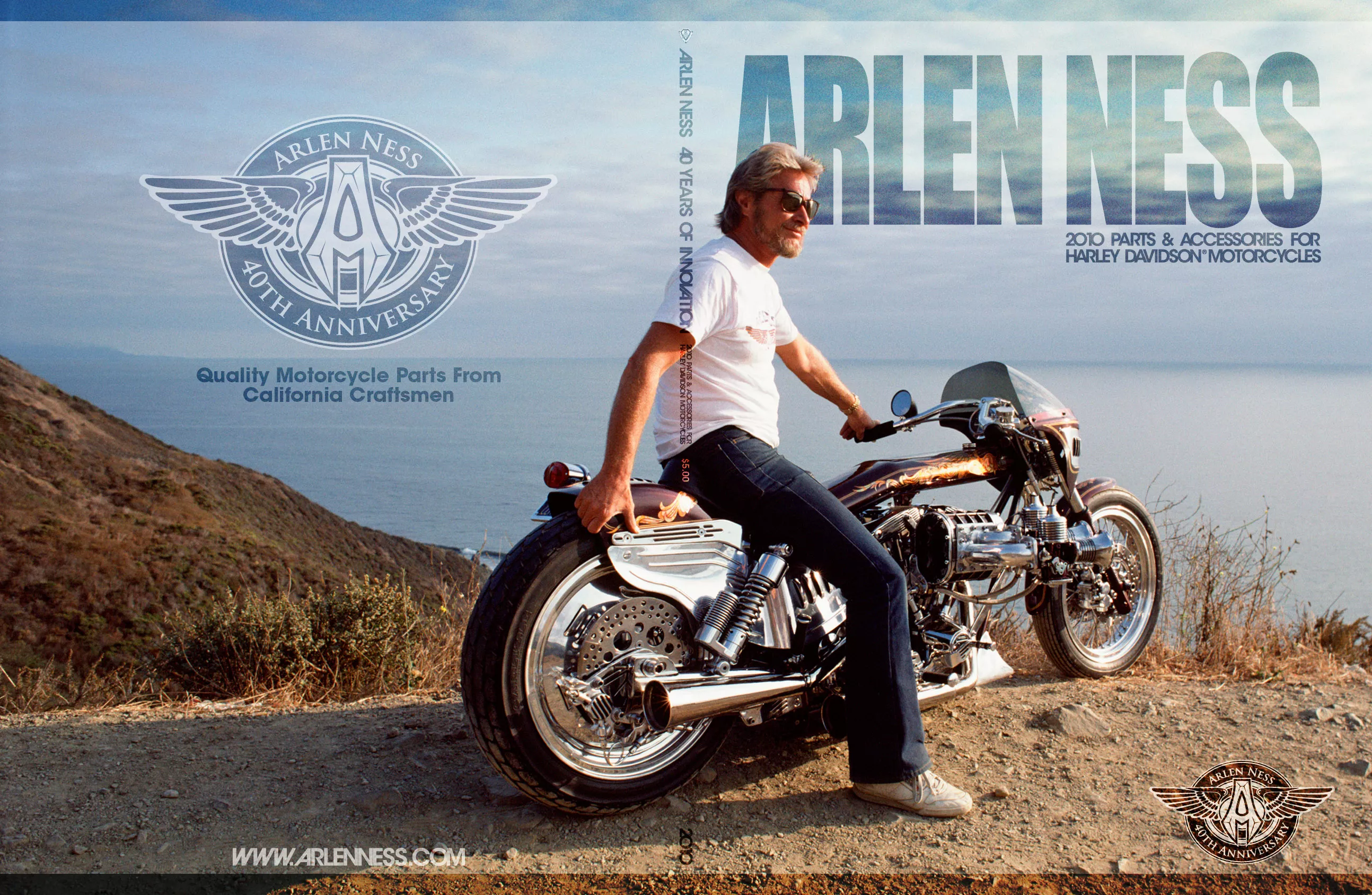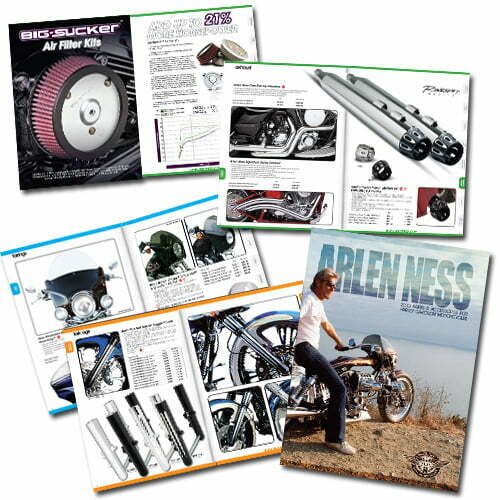 For nearly half a century Arlen Ness and his family have been providing the custom motorcycle industry with a constant barrage of new, innovative, and classically styled motorcycles, parts, and accessories.
From his early days as a garage builder, painter, small business owner to now his status as one of the forefathers of the custom motorcycle industry with a state-of-the-art motorcycle dealership/musem/fabrication and ground-up construction facility, Arlen is still one of the most approachable and nicest figures in the industry. The Ness name has always been associated with style and class and Arlen's son Cory, and grandson Zach, both exude plenty of style and class in their demeanor and bike design/building abilities.
To help celebrate the family's 40 years in the industry, the company has recently released its new 2010 40th anniversary catalog. The catalog is filled with a plethora of its newest and coolest bolt-on products and as well as new products for its latest part lines the Deep cut and Retro series. No matter what style of bike your are building or transforming your stock bike into, you're bound to find something to drool over. If performance is your game, the company offers its expanded Big sucker line, Big Shot, new headers, and slip-on mufflers.
On a side note, Arlen just informed us about a custom Victory he just finished building and Jordan is shooting it tomorrow for a feature layout in an upcoming issue. Maybe he'll drop a sneak peak when he gets back in the office. Stay tuned.