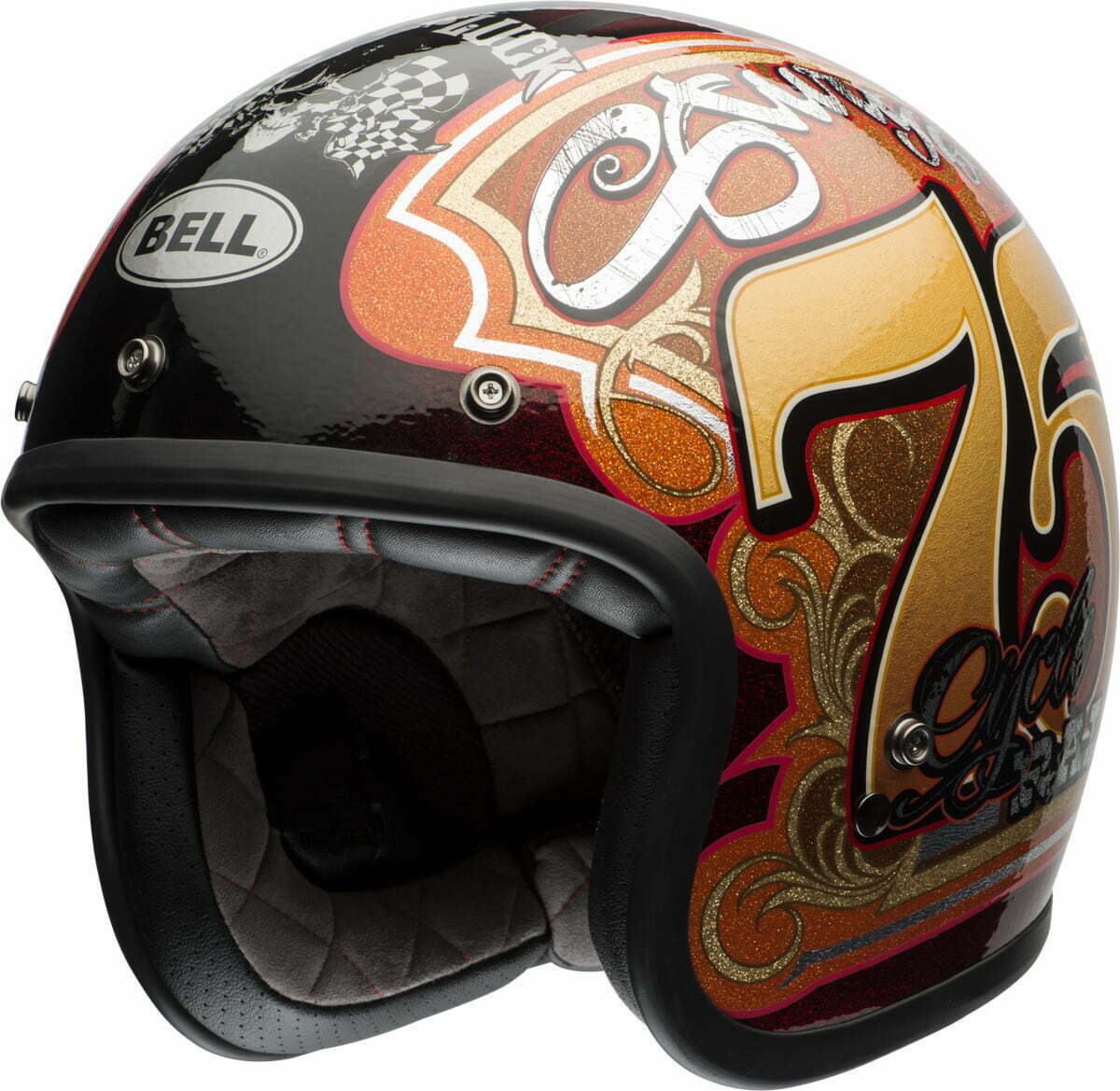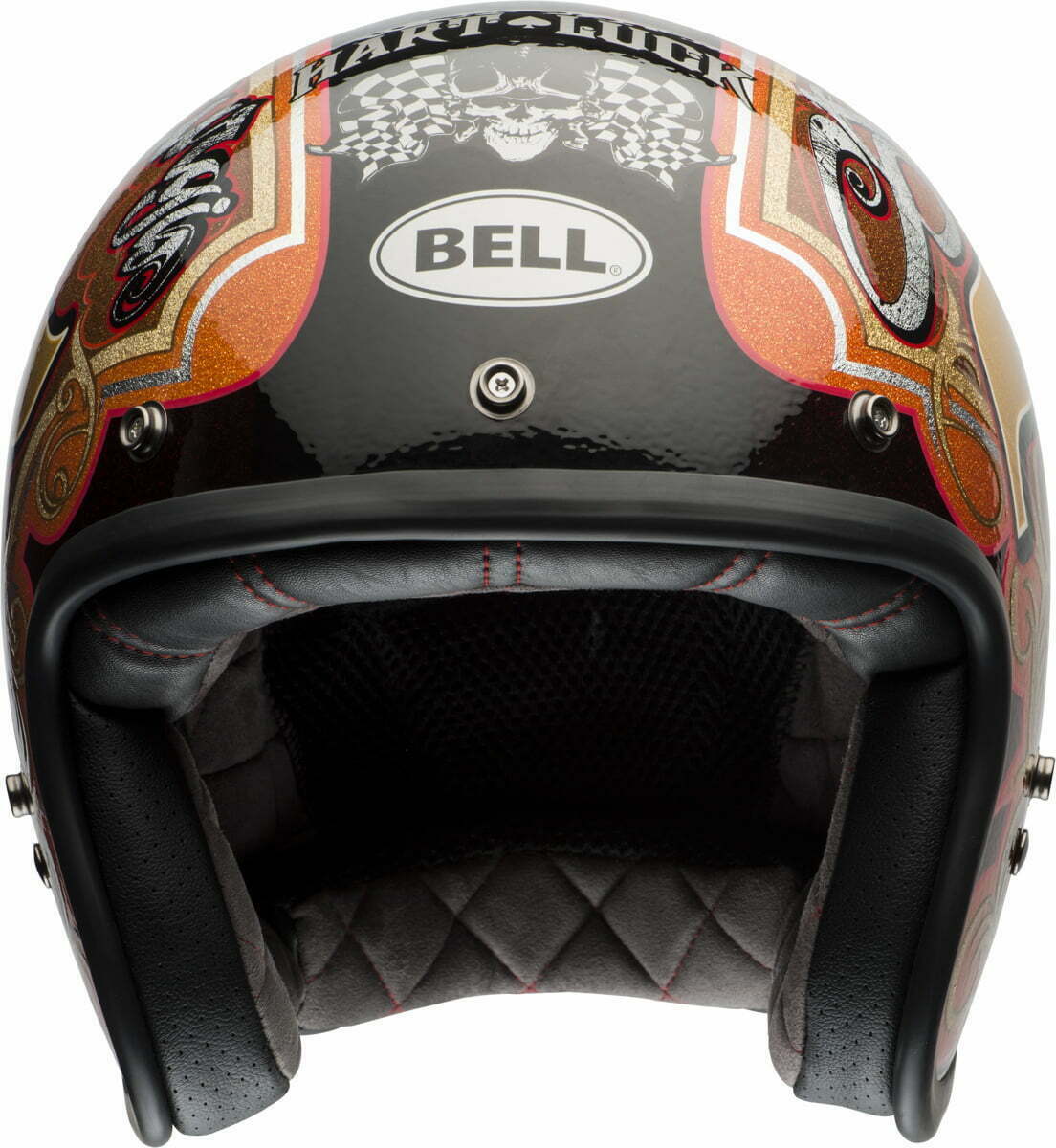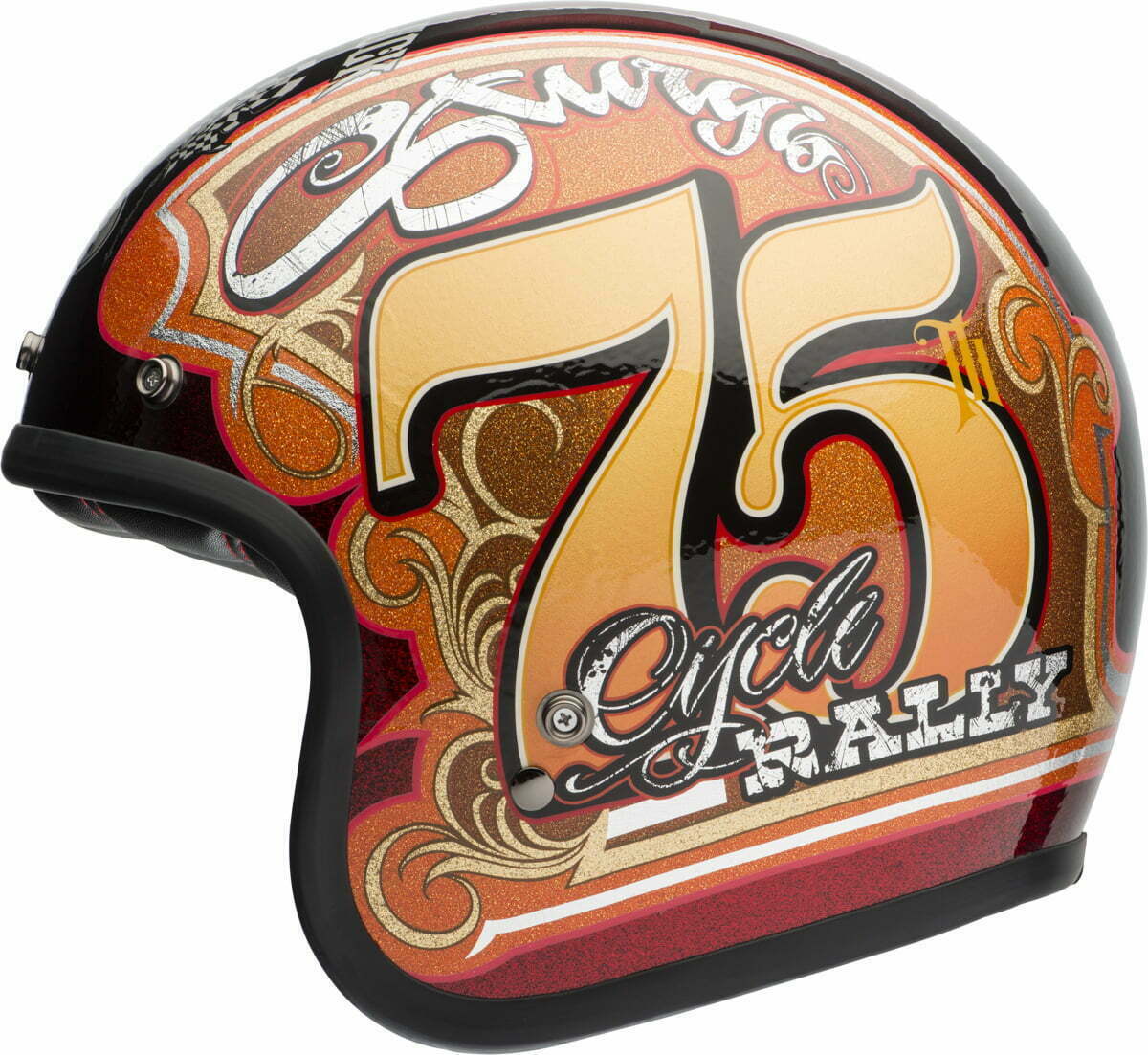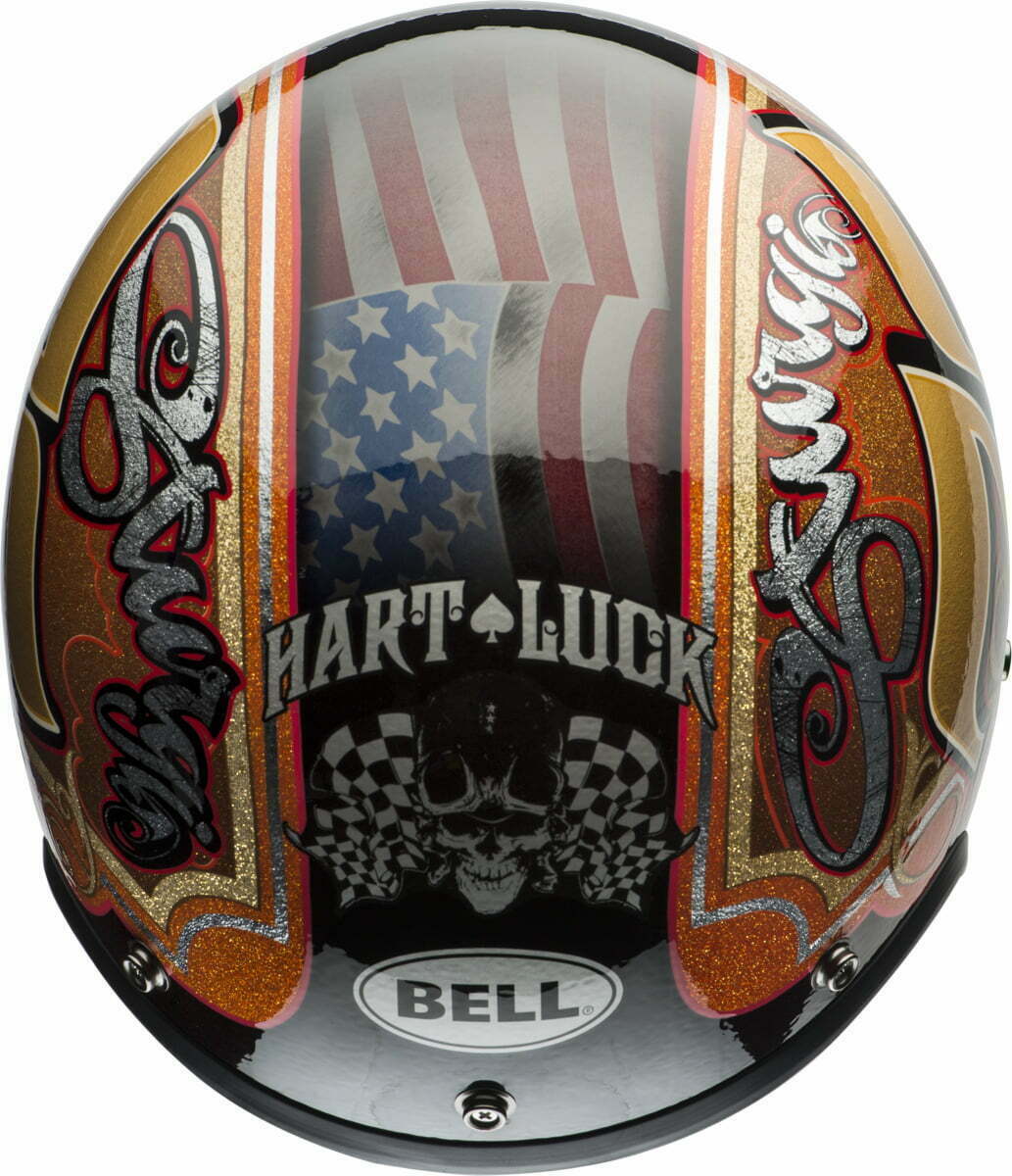 Bell Helmets has teamed with freestyle motocross legend Carey Hart and his Hart Luck Brand. The agreement will establish Hart as an official Bell brand ambassador and designer of exclusive one-off limited edition Bell products that combine the power and influence of the Bell and Hart Luck Brands.
The first collaborative product was unveiled today – a limited edition Bell Custom 500 commemorating the 75th Anniversary of the famed Sturgis motorcycle rally. The unique helmet will be sold on a preorder basis exclusively through Jpcycles.com and at the J&P Cycles location at the Sturgis Rally, August 3-9, 2015. Hart will be on hand in Sturgis at the J&P location on behalf of Bell, to promote the helmet and sign autographs for fans in attendance.
"There's no brand that is more core and authentic to our industry than Bell, and I'm honored and excited to officially be collaborating with the company," said Hart. "I only get involved with brands that I truly believe in. I have been a fan of Bell for a long time, and that makes this partnership extra special to me."
Hart contributed the primary design for the commemorative Sturgis 75th Anniversary Custom 500, with the remainder of the breathtaking finish completed by renowned airbrush artist Chris Wood of Santa Barbara-based paint shop Airtix.
"We're extremely proud of this partnership with Carey – a true legend in freestyle motocross and someone who represents the true spirit of Bell's democratic nature. Carey is a true motorcyclist and his love for motorcycles does not stop at motocross. We see Carey just as much as a custom bike enthusiast as we do a freestyle motocross rider and co-owner of the RCH Supercross/Motocross team," said Chris Sackett, Bell Helmets Vice President. "He absolutely nailed it with the graphic he designed for this Sturgis commemorative helmet, and we can't wait to see what he comes up with next."
Hart is the latest in an elite roster of influencers who've partnered with Bell on one-off product designs, including Barn Fresh, Tagger, Headcase, Roland Sands Design, Corey Miller, Skratch, Airtrix and Chem Candy. For more information on the helmet please visit www.bellhelmets.com.
The limited edition commemorative Custom 500 is now available online at jpcycles.com. Fans in attendance can also purchase the helmet while supplies last at J&P Cycles Sturgis booth.