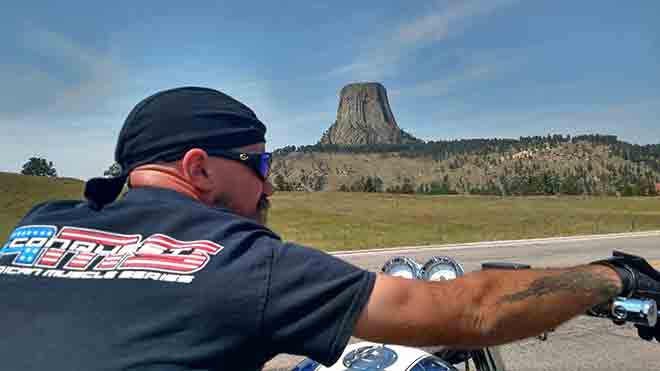 | Name: | Scott Kietzmann |
| --- | --- |
| Shop: | Conquest Customs |
| Location: | Boca Raton Florida |
| Website: | conquestcustoms.com |
| Twitter/Instagram Handles: | #conquestcustoms #americanmuscleseries |
Describe yourself in three words?
Artist / GearHead / Working Man doin' what I can ……….
What are you currently building?
2016 Victory Hammer S
What was your first bike?
1972 Honda CB 350
What is your all-time favorite bike?
Britton V1000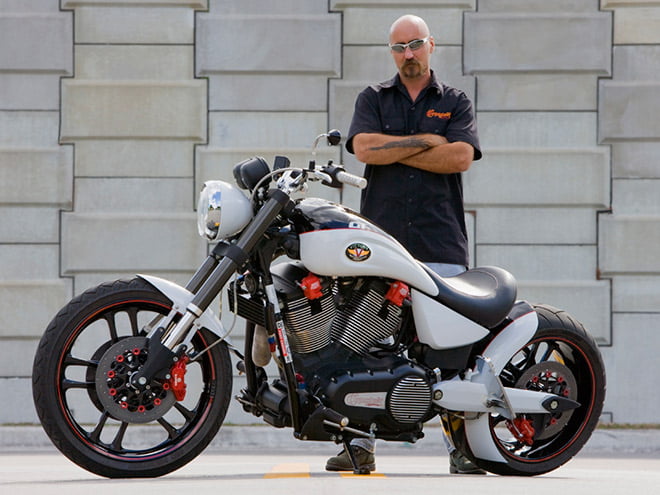 Why did you choose to work in the motorcycle industry?
In 2005 I had a vision of what I wanted to build on the Victory platform but could not find any shops that would take this machine seriously. See a need, fill a need.
What do you think the future of the motorcycle industry is?
Performance machines. The unridable monstrosities of metal and fiberglass need to go!
What is your greatest life achievement so far?
Besides my family, my business Conquest Customs..
What has been your biggest regret to date?
Not getting involved with the motorcycle industry until 2005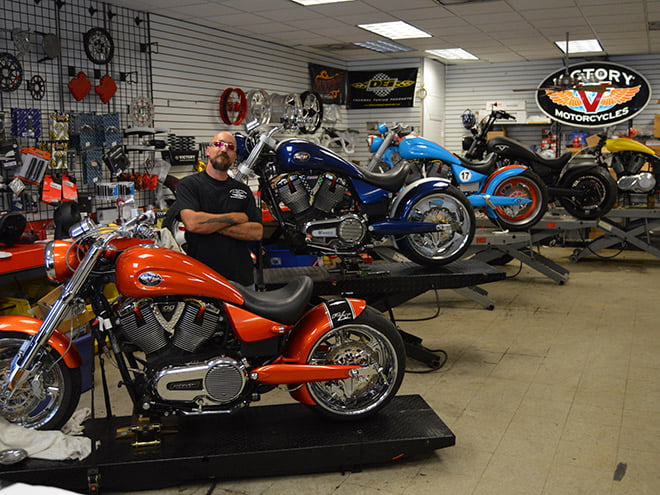 What inspires you?
Craftsmen with "can do" attitudes, as long as there is talent backing it up.
Who are your three all-time favorite bike builders?
Roger Goldammer, Roland Sands, and Satya Kraus
Any last words?
It is an honor and a privilidge to be involved with this event as a representative for the Victory brand. Thank you Hot Bike Magazine for having faith in our style and choosing us as an invited builder for the past three years.