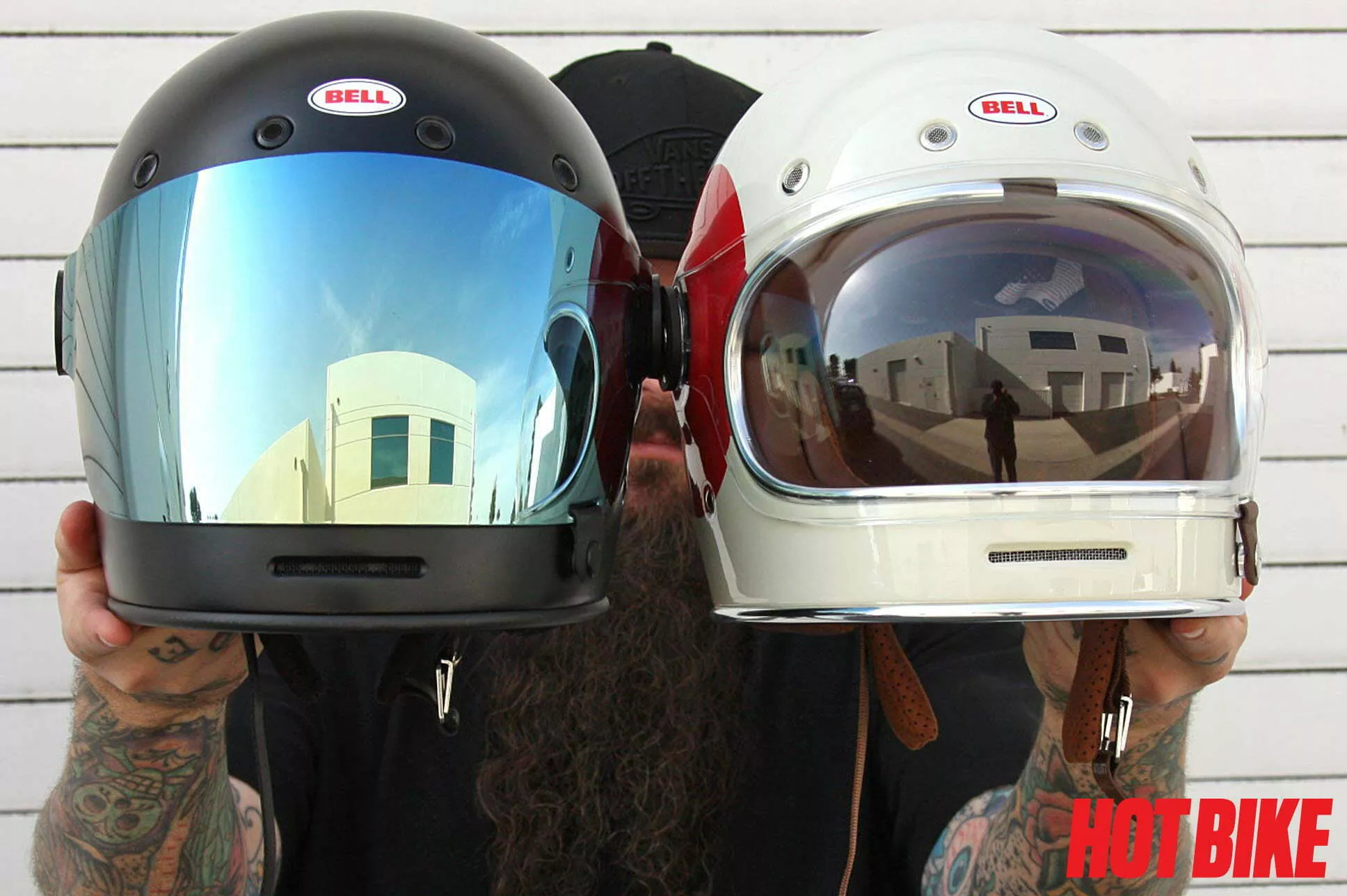 Hot Bike Exclusive
Bell Helmets BULLITT Helmet Review
Old is in and the classics never go out of style. Bell helmets took a look to its past and collided it with both its state of the art manufacturing and keen industrial design and out came the BULLITT. Coming in a mix of colors and styles of face shields both old-school chopper guys and retro riders alike have another DOT approved helmet to lust after.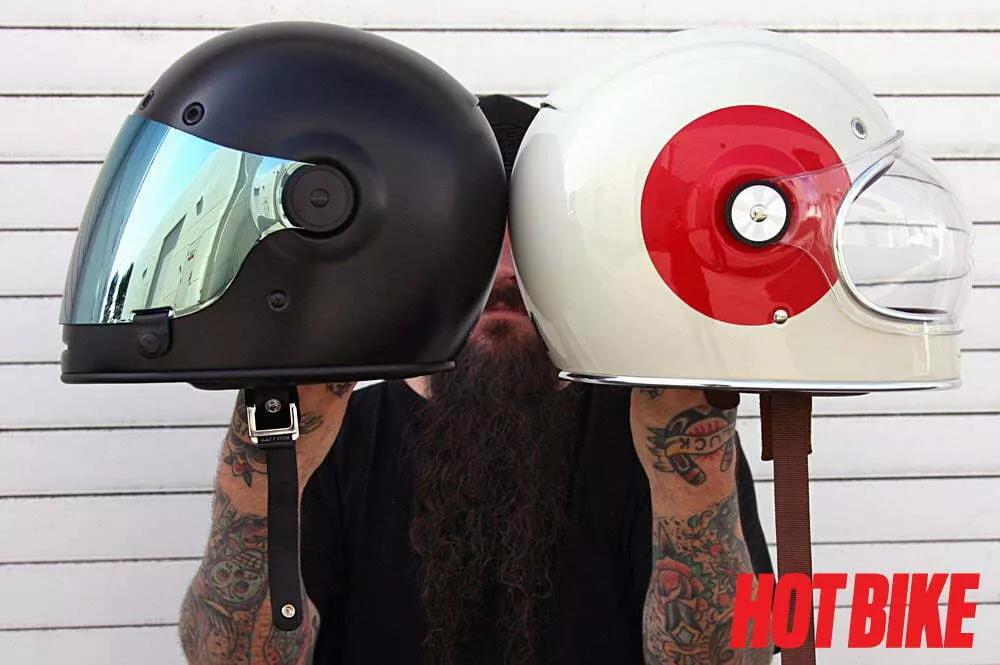 Sure, the BULLITT looks simplistic, but it's jam-packed with techy goodness such as brow vents that look like visor snaps, but have sexy little screens on each of them like a velocity stack. Attached to the brow vents is a smart-looking exit vent out back. The chin vent is operated internally with a simple switch keeping things clean looking on the outside. One of the style standouts of the BULLITT is the face shield closure that looks like a snap, but it's actually a magnet, so it's easily operated with the flick of the thumb.
Internally the BULLITT is just as nice as the outside, with a removable, and washable and anti-bacterial interior comprised of perforated micro-suede interior fabric trimmed with leather. For coziness and entertainments sake the boys at Bell added a set of sculpted 3-D cut cheek pads complete with speaker pockets so you can kick out the jams while running through the gears. Keeping your brain in the bucket is a padded chinstrap with stainless steel D-Ring closure and sleek leather pull tab.
<div class="st-block quote text-
Notice: Undefined index: st_text_align in C:laragonwwwhotbike-importblocksquote.php on line 1
">
"Coming in a mix of colors and styles of face shields, both old-school chopper guys and retro riders alike have another DOT approved helmet to lust after"
Pulling on the helmet I found it to be true to size and the Ultra low-profile fiber composite shell with multi-density EPS liner to fit more like a novelty helmet rather than a big-assed law-compliant helmet. Both the flat shield as well as the bubble version provided enough breathing room and getting either of them up and down was easy as pie. Whatever that means. The BULLITT also has good peripheral vision and all those cute little vents actually do a fine job of directing just enough air where and when its needed. When riding at speed there was little to no turbulence and it was very quiet. I am sure that is due to not having a bunch of crazy vents, wings, and other doo dads all over it.
Being a big fan of mid-century modern and simplistic designs, I am loving the style of these helmets. And being able to make it look like its 40 years old, but fit as good as a brand new helmet is a feat unto itself. I also give Bell a big nod for making this brain bucket as comfortable to ride in as it is to look at. The $399 price tag puts it a bit above the current competition, but I feel its well worth the money. If you want more info on the BULLITT, hit Bell up in the web at bellhelmets.com