There are several ways to skin a cat when motorcycle helmet shopping. And the type of helmet you buy matters in keeping you safe. If you go the bare minimum approach by buying a non-DOT lid that simply covers your skull but doesn't offer much protection, you're wasting your time. And if you go the half-helmet route, which just a wee bit more protection, I guess that's a start, right? But there's always more. If you're a minimalist that still likes to feel the breeze in your face, you should definitely check out the Bell Custom 500 Carbon lid.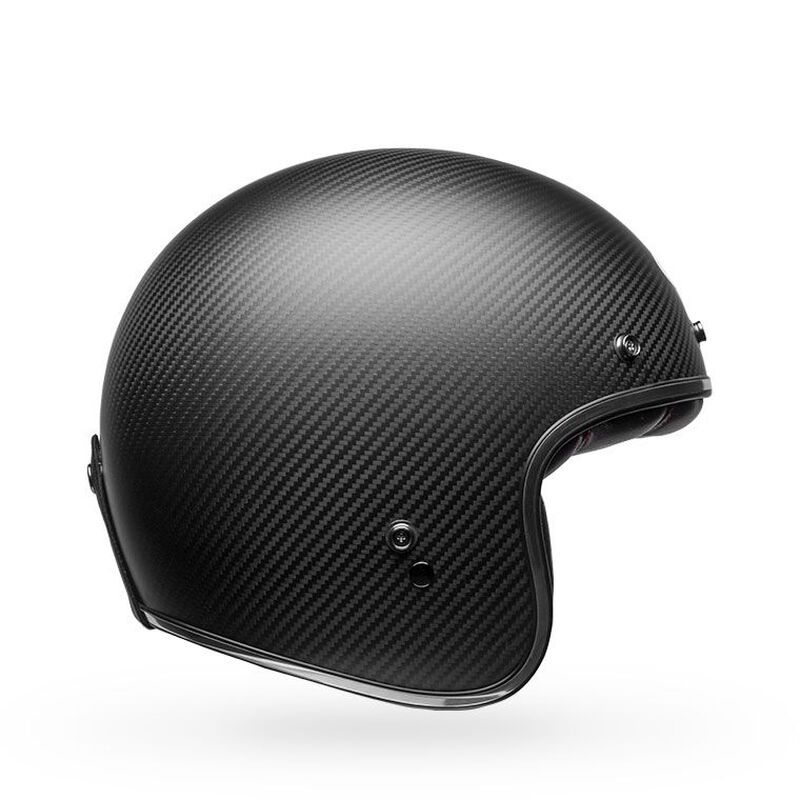 Bell's Custom 500 Carbon is the epitome of classic Bell protection and features a genuine stitched leather interior that's wrapped in a carbon composite shell. The Custom 500 is the ultimate in a high-end 3/4 helmet that's lightweight and has the safety and protection you're looking for in a lid. 
The Custom 500 is the epitome of a classic 3/4 helmet. With five shell sizes the Custom 500 is sure to give you a personalized fit regardless of your noggin's size. The quilted, contrast-stitched, plush interior is wrapped in a carbon composite shell. Fit and finish are really high quality, and with dozens of shield and visor accessories available, the opportunity to personalize yours is endless. Experience the best in category helmets from those who helped invent truly protective helmets. Availability, certification, color, and pricing may vary per region. If outside of the USA, please check with your authorized local dealer for more information.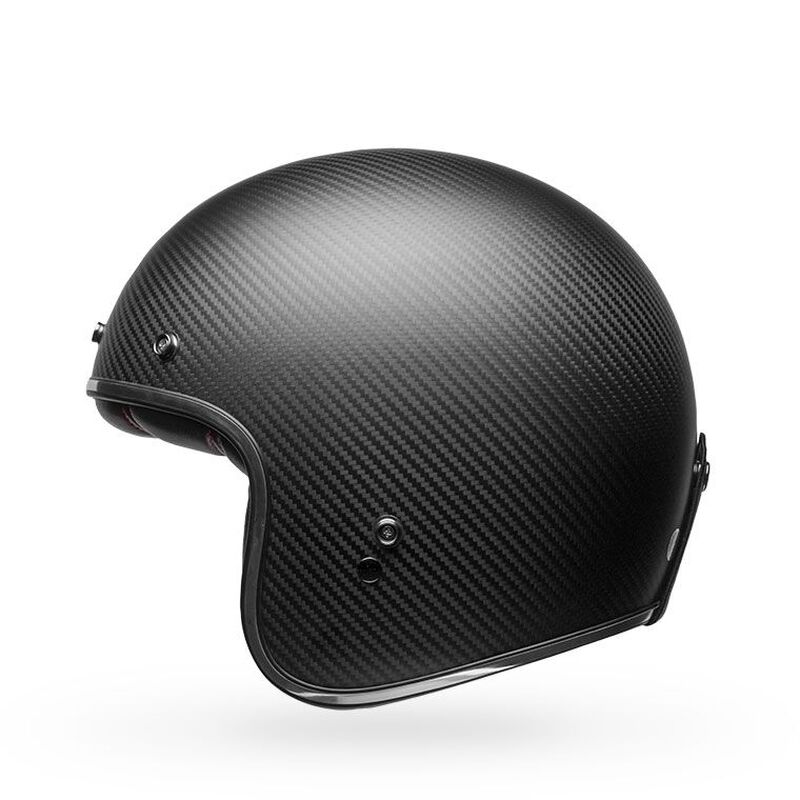 One of the other cool components to the Custom 500 Carbon helmet is that you can customize the livery to whatever you want. If you go to Bell's custom configurator, there are several options you can choose for base paint as well as visor options if you so choose. The below examples are just a few options available, so have a look and let your imagination run wild.
If a three-quarter lid is not what you're after or you're in the market for either a full-face helmet or a good modular helmet, check out the Bell SRT-Modular or the mack-daddy Race Star Flex DLX. We love them both!