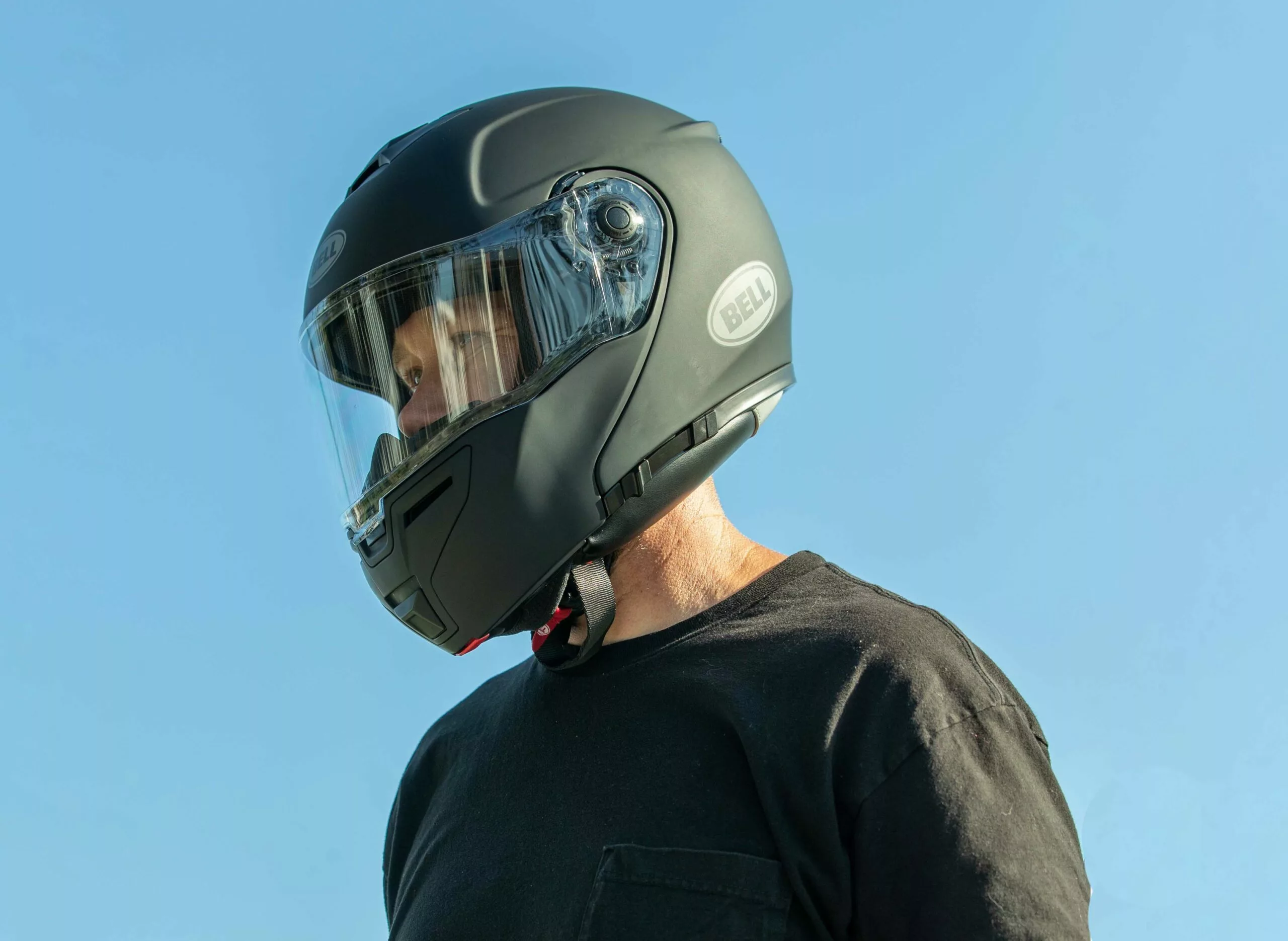 Modular helmets are handy, especially on road trips. We've been testing Bell Helmets' SRT-Modular helmet for a couple of months and its versatility is what sold us on our last long trek. The SRT lid offers all the tech and comfort you need in a modular helmet at a reasonable price point. It also features class 1 optics in a flip-up Panovision shield, and lightweight fiberglass composite construction.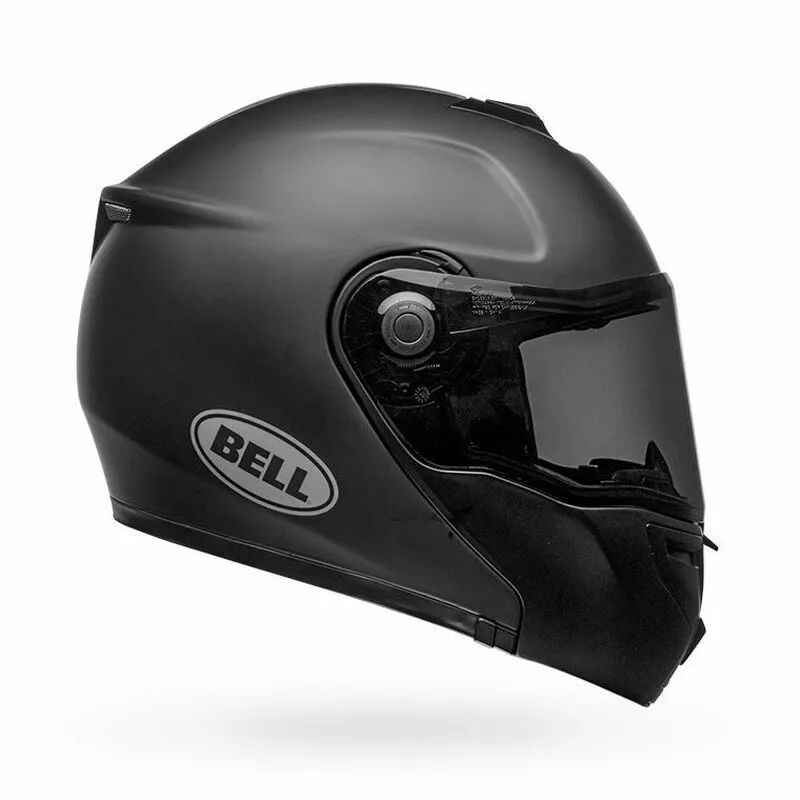 The new SRT-Modular combines the quality construction of the SRT – fiberglass shell, recessed EPS speaker pockets, a broad range of sizing options and Panovision Class 1 optics – and adds in the versatility and convenience of a modular helmet. All the protection of a quality full-face when you need it, as well as the ease and accessibility of an open-face for when you want to face the world head-on. SRT – putting the Sport back in Sport Touring. Includes clear face shield. Availability, certification, color, and pricing may vary per region. If outside of the USA, please check with your authorized local dealer for more information.
First off, the visor has a wide field of vision. It's nice to be able to glance behind you without your head having to do a complete 180. The SRT-Modular also comes equipped with Bell's Panovision Shield. The Panovision viewport offers riders additional vertical and lateral visibility over traditional viewports. This allows the rider to see better in a tight or tucked position and make safer lane changes and head-checks. Available with tear-off posts in Clear, PinLock Clear, PinLock Dark Smoke, Dark Smoke, Hi-Def Blue, Hi-Def Persimmon, and Light Smoke. Without tear-off posts: PinLock Clear, Pinlock Dark Smoke, ProTint Photochromic, Clear, Dark Smoke, Light Smoke, Light Gold Iridium, Dark Gold Iridium, Light Silver Iridium, and Dark Silver Iridium.
Available in S-XXL, the Bell SRT-Modular also comes in a variety of styles and colors: Gloss White, Gloss Back, Matte Black, Hart Luck/Jamo Matte/Gloss Black/Red, Ribbon Gloss Black/Red, and Transmit Gloss Hi-Viz. We opted for a Medium Matte Black version and slapped on Cardo's Packtalk Edge and we were ready to hit the road.