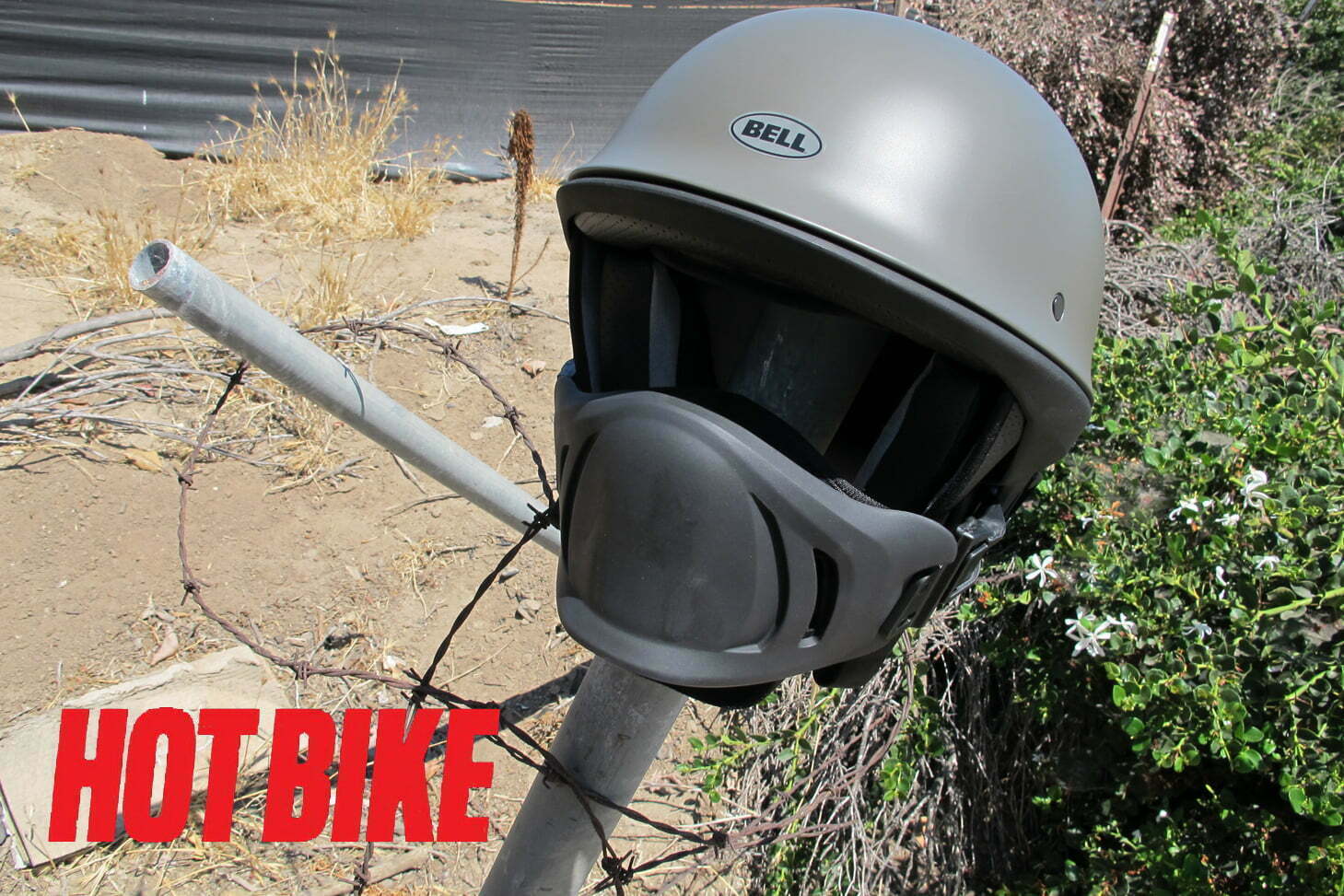 And now for something completely different. It's not a half-shell, or even a 3/4 helmet, and it surely isn't a full-face, so just what in the hell is it? It's the Bell Rogue and it's got a love-it-or-hate-it design. Yes, the Helmet looks more like something our boys in Fallujah are wearing rather than what skidlids riders are currently sporting on the highway, but there is a method to Bell's aggressively designed madness.
The front "muzzle" is what really sets this headdress apart from other helmets, and you can think of it as being a hard-shelled bandanna. Yes, it's made for warmth and protection but not as much protection as, say, a full-face helmet. The muzzle is constructed of two parts, an outer nylon shell that's flexible and soft and a removable inner liner made of cloth. If you ditch the inner liner, the muzzle can be worn loose on hotter days. And for you free birds, the muzzle can also be taken off completely when you want the wind in your face.
I have been running this helmet for a bit of time now, and I get a lot of people commenting about its look, design, and functionality. When I first put on the helmet, I quickly discovered that there is a bit more to just throwing the helmet on and it fitting good. It takes a few times of wearing it to get the muzzle set up correctly, but once that's done, you can kiss all those unlucky insects and tooth-shattering debris hitting you in the mouth goodbye. The Bell Rogue Helmet is DOT certified, has a five-year warranty, and is available in sizes XS to 2XL in your choice of black, matte black, matte green, or matte gunmetal.
$249.95 bellhelmets.com