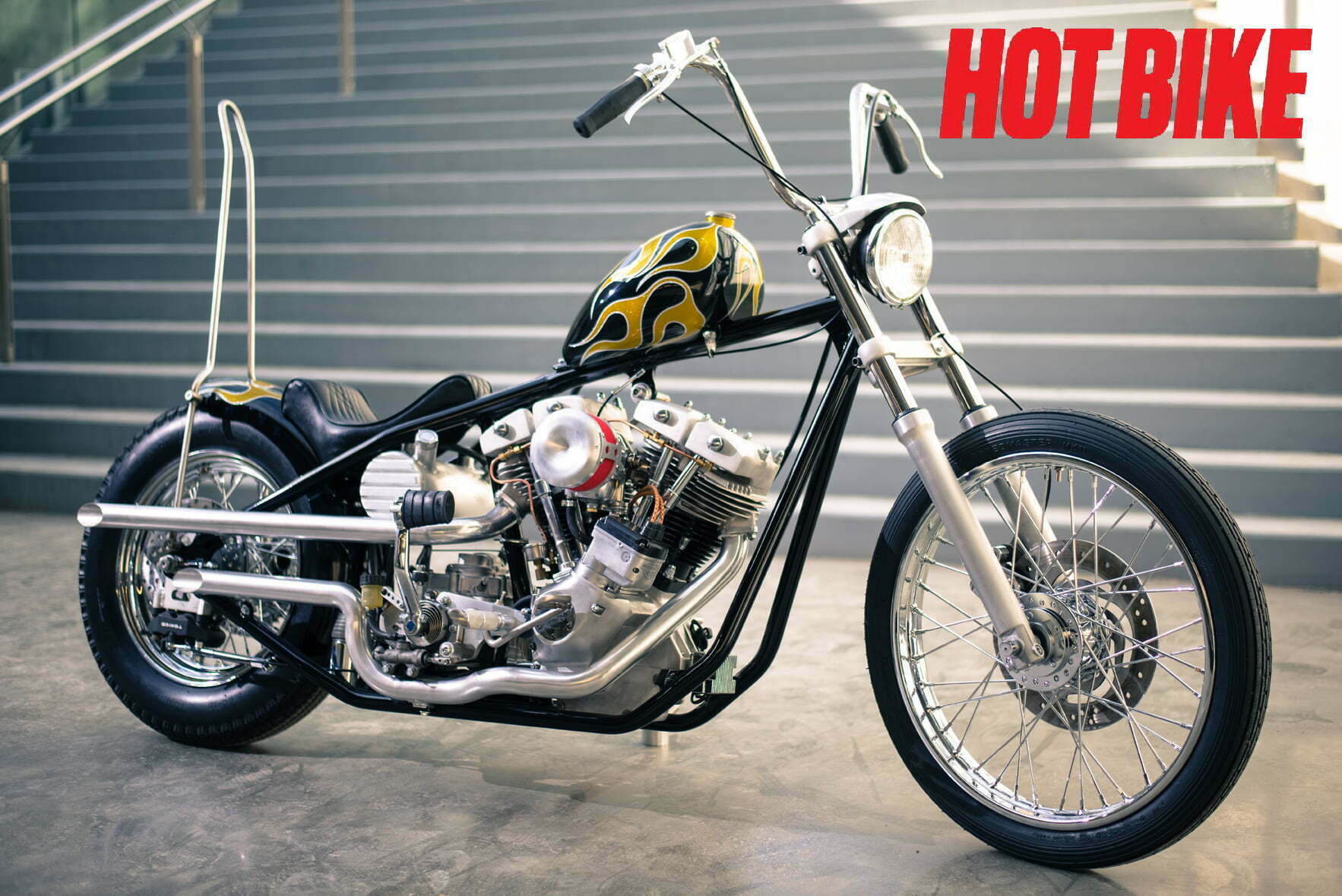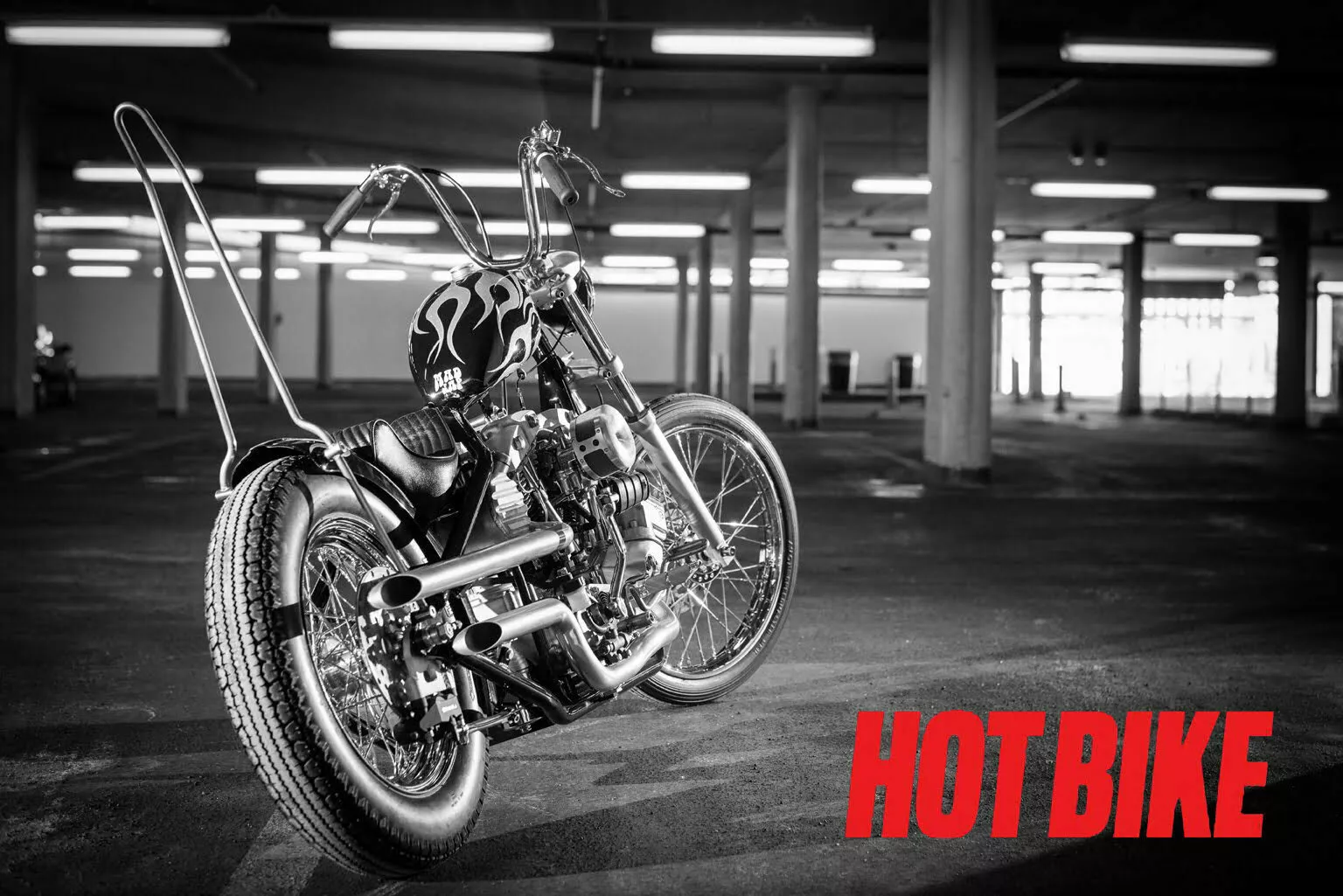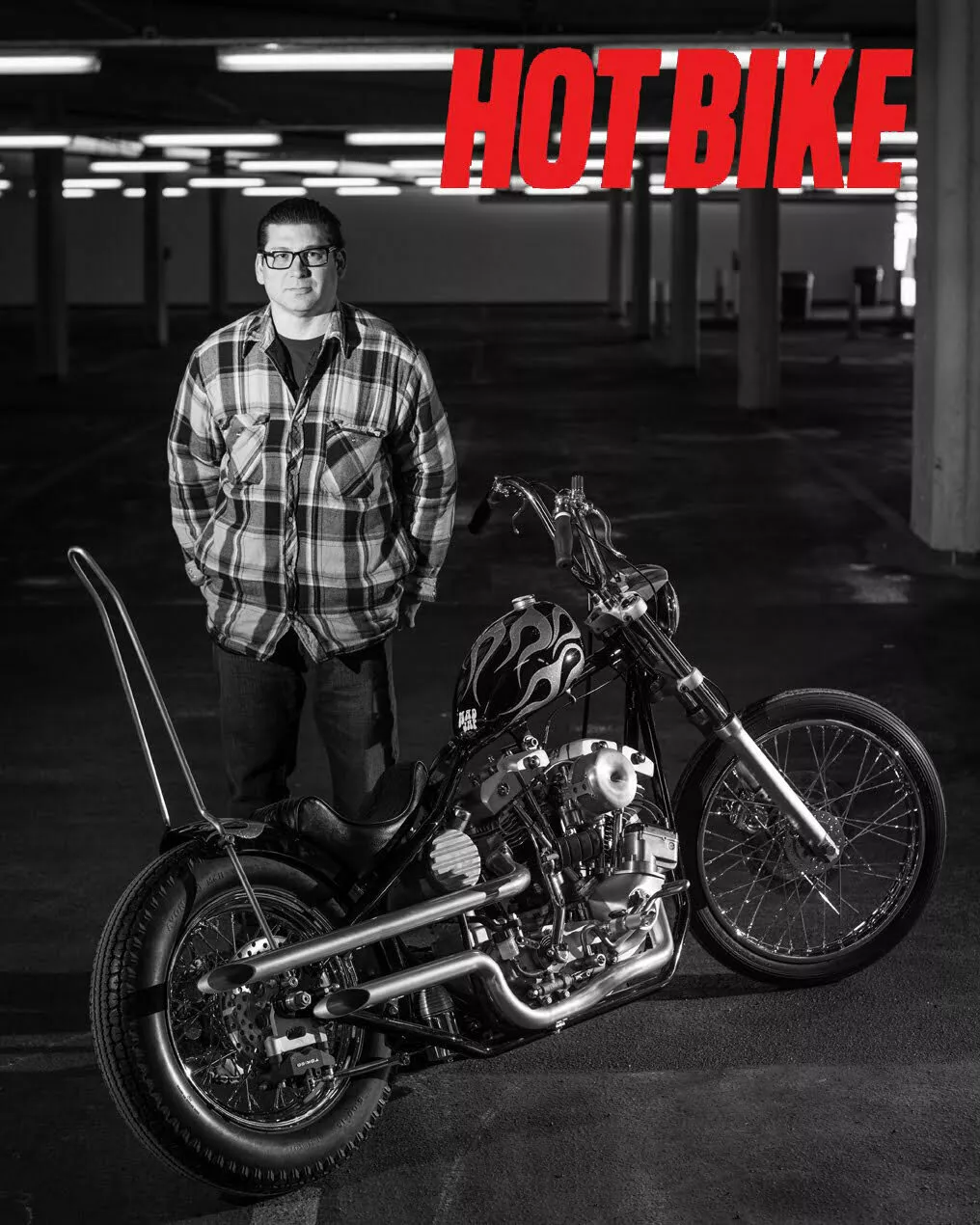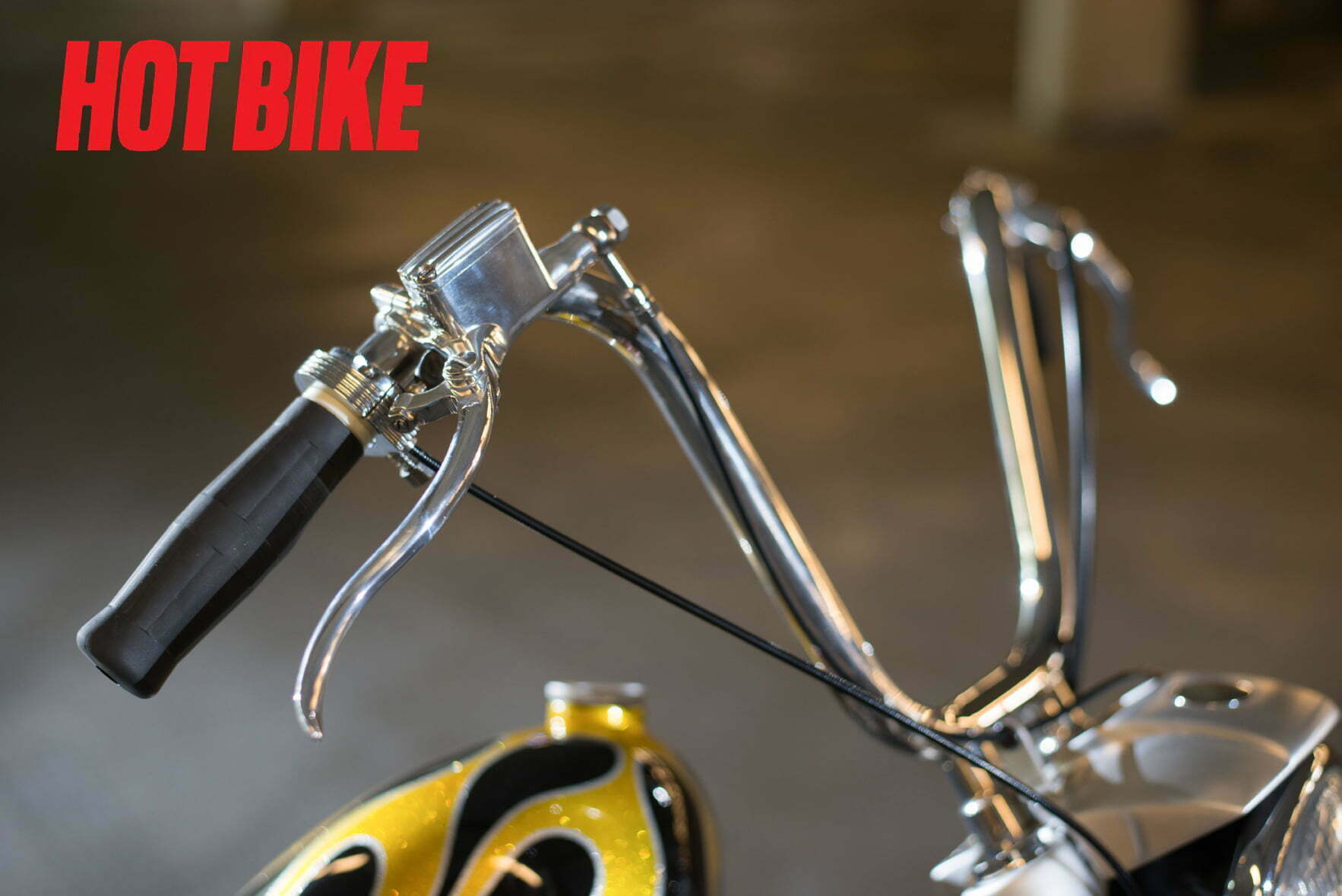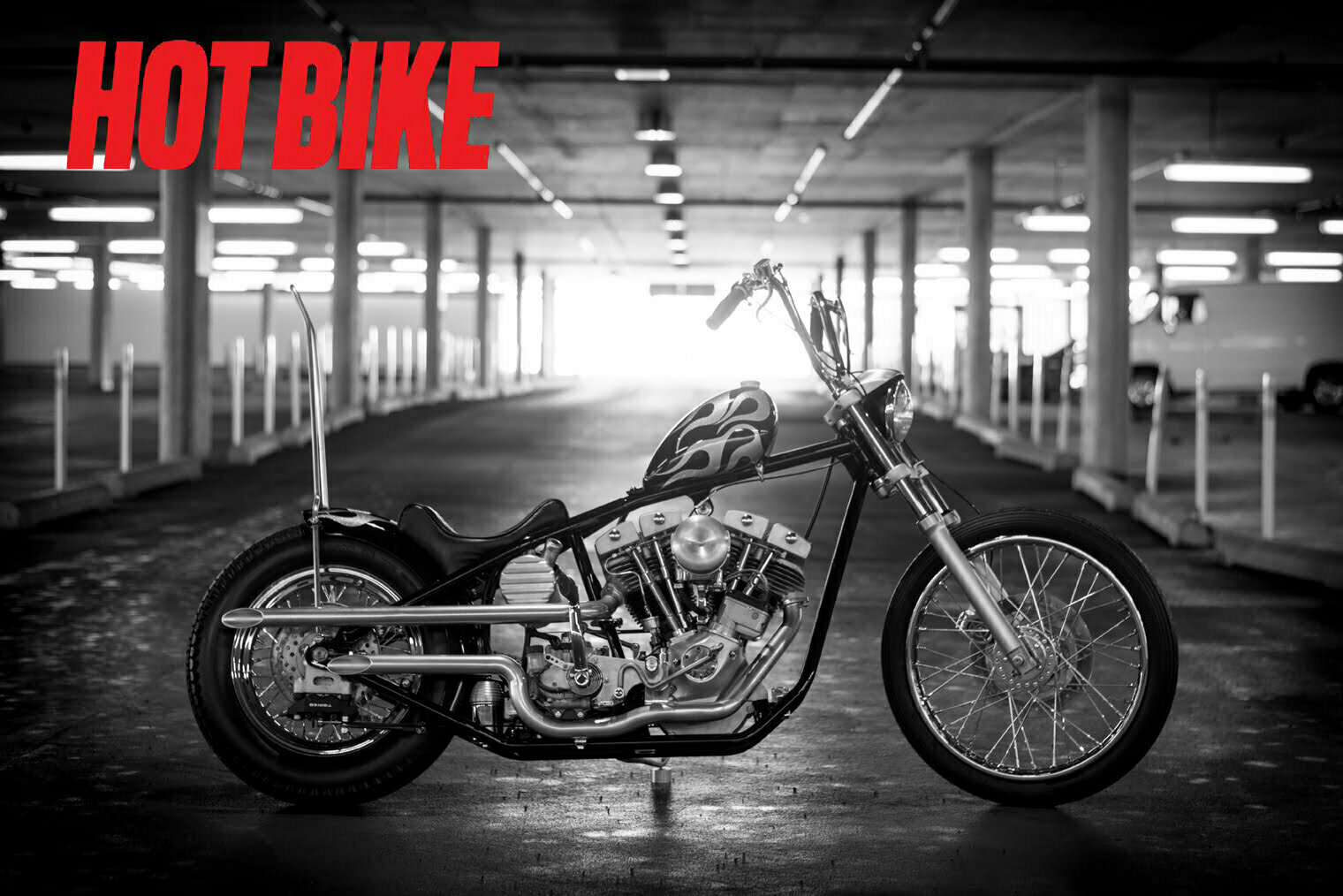 Mad Jap Kustoms is an independent custom motorcycle shop owned by retired Canadian professional motorcycle roadracer Dale Yamada. The shop was started back in 2007 in Calgary, Alberta, Canada, and Yamada has been busy banging out one amazing bike after the other for himself and customers ever since.
I met Dale a few years back in Sturgis, and we hit it off right away. The guy is pretty intense and very concise in everything he does, whether it be building bikes, drinking good beer, or living life in general. After talking with Dale for a while and getting to the bottom of Dale and Mad Jap's success—despite being up in Canada where it is cold as hell more days on the calendar than not—he laid it all out for me.
Dale exclusively builds hardtail choppers, reminiscent of the '60s and '70s custom bikes. But they are not trailer queens, my brothers and sisters; see, Mad Jap bikes are built for riding all day, everyday. And if you need Dale to give you a lesson in knee-dragging a rigid chopper, one can be arranged.
The "Flaming Moe," as you see here, was a pretty standard build as far as bikes fabbed from the hands of Dale go. It does show many of the typical styling attributes of the Mad Jap bikes: a no-bullshit custom-built frame with zero-up and zero-out dimensions and a perfect mix of both show and go. Attached to the frame is a stock-length 39mm Showa-built Harley-Davidson narrow glide frontend from a Sportster.
The heart of this machine is a newly rebuilt 80ci 1977 Harley-Davidson Cone Shovel attached to a re-geared, four-speed, kick-only H-D transmission.
Dale is a bit of a control freak when it comes to the quality of his bikes, so every fabricated part, every bit of drivetrain work, and even every paint job is done in-house. Yes, even the motors and transmissions that Mad Jap uses in its builds are completely rebuilt in the shop by Mr. Yamada. He has gone so far as to invest in all of the proper machinery, so that he doesn't have to leave anything to chance by sending it out to a third party. Dale also fabs up a whole line of killer components, and most of them found their way onto the Flaming Moe. Take for instance the mid-controls, rear brake, gas tank, handlebars, air cleaner, exhaust, and even a ton of the fasteners used on this build.
The paint on this bike is a first for Dale. Up until now he had never done a flame job on one of his bikes. The first attempt at this bike's tank and fender was a metal flake orange with flames and lace tracing. Dale spent three days on the process, and, in the end, he sanded it all off and started over. The paintwork was, of course, impeccable, but the look simply wasn't what Dale wanted for this certain bike. He says, "Just because you spend three days on something, doesn't mean you should use it." There it is in Dale's own words: a testament to the quality and enthusiasm that goes into every bike he builds.