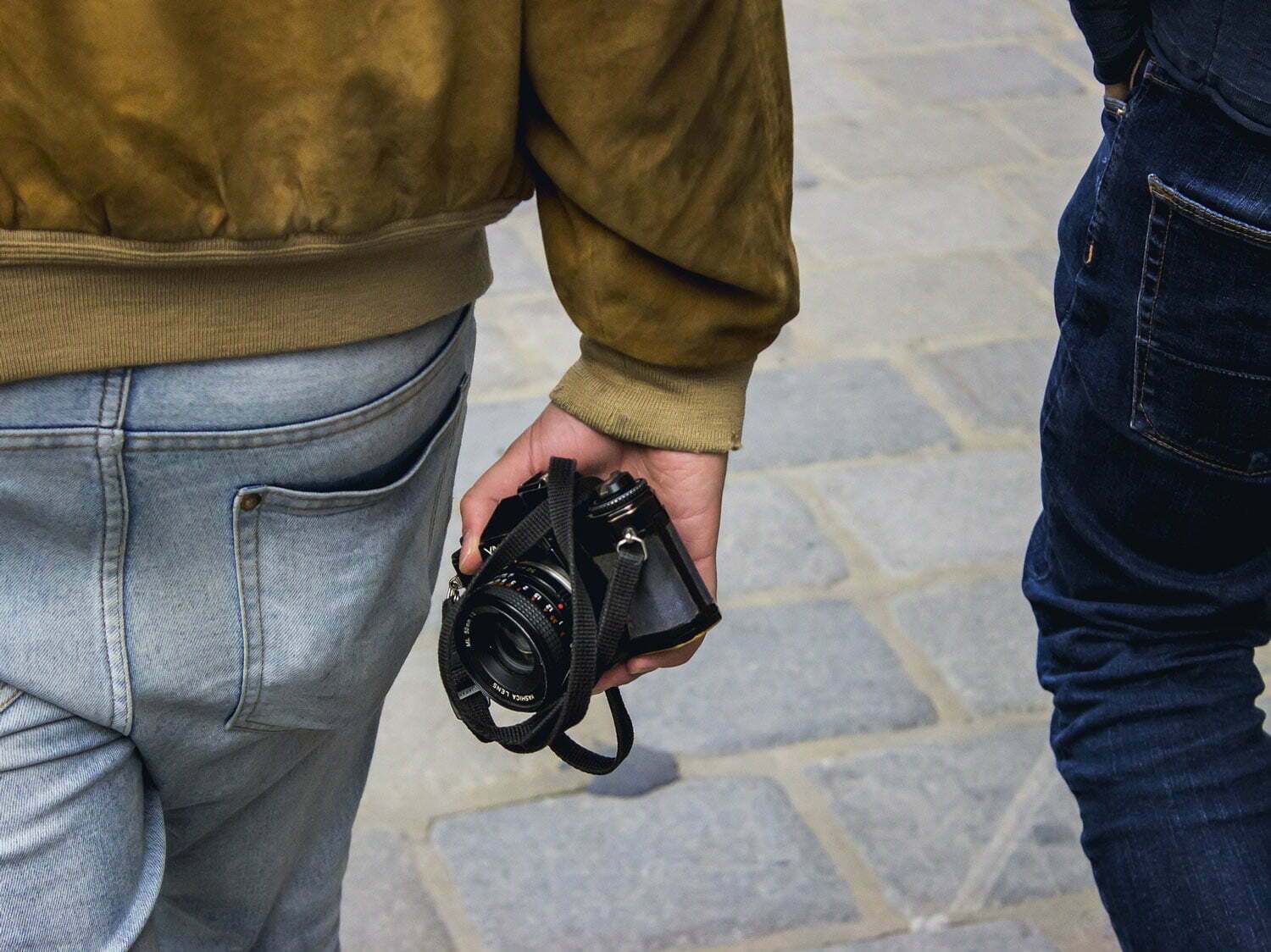 Slim-fit jeans, while not as tight as skinny jeans, are one of the most fitted styles of jeans that are available to men. Unlike skinny jeans, slim-fit jeans are tapered at the end to allow for high-tops or boots to fit underneath the hem. Because they are not as tight as skinny jeans, you are still free to move around in them—bend over, throw a leg over a motorcycle—without worrying about ripping a seam. If you are more active and don't need to shape your legs as much, save yourself the hassle and stick with these slim-fits.
Amazon Essentials Men's Slim-Fit Stretch Jean
If you buy a pair of jeans, you expect them to last. Amazon Essentials Slim-Fit Stretch Jeans are tested and approved, well before they are offered to the public. They listen to their testers and adjust the fit accordingly. These jeans are durable, have a consistent size and fit, and are, above all, affordable. Gone is the day of mortgaging your house to afford a pair of slim-fit jeans that fit your shape. These Essentials Slim-Fit Jeans are affordable and will last you, no matter what activity you put them through.
Levi's Men's 511 Slim-Fit Stretch Jean
If you've ever looked at a pair of jeans, you know the name Levi's. The 511 models are Levi's popular slim-fit lineup that gives you that stylish but not uncomfortable look. The 511s sit underneath your waist and are lightly tapered through to the ankle. These jeans are perfect with a pair of low-tops or work boots, making them perfect for durable work pants or going out pants. Levi's offers multiple color or dye options, as well as multiple styles of hem thread color and distressing. The iconic red and white Levi's tag is sewn into the back-right pocket so everyone knows who you're wearing.
Wrangler Authentic Men's Classic 5-Pocket Regular-Fit Flex Jean
Wrangler jeans are known for being the choice pick for people who work in the construction trades; they are built strong and built to last. Wrangler's Authentic Men's Classic 5-Pocket Regular-Fit Flex jeans are great for people who are active at work and still want a comfortable, stylish, and more form-fitting pair of jeans. The seat of the pants is relaxed, so when you bend or reach, you'll never feel a bind. The cut of these jeans does feature a slight taper but is nowhere near as tight as a pair of traditional skinny jeans. The Regular-Fit Flex from Wrangler provides you with the best in durability and looks.