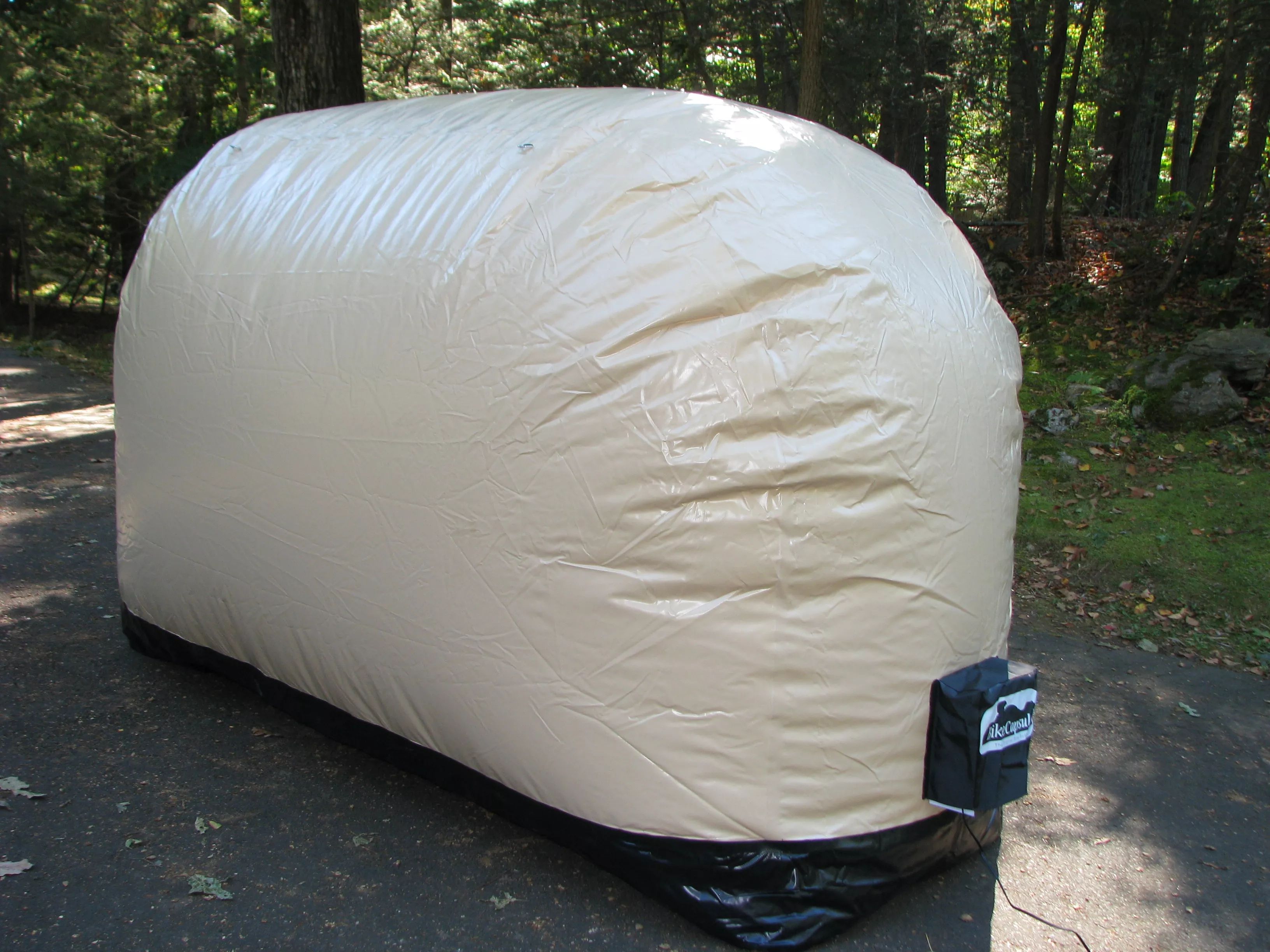 The 9′ outdoor BikeCapsule is an inflatable storage bubble that seals and protects motorcycles from damage even in the worst environments. Designed to prevent heat and condensation build up, the BikeCapsule is kept inflated by a high-pressure fan that also provides continuous airflow which keeps the vehicle inside cool and dry. The key is the fact that the air inside the bubble is exchanged with filtered air from the outside 3-4 times every hour keeping the temperature inside consistent while eliminating any moisture from condensing inside the bubble and on your ride.
Setup is simple and only takes minutes. You begin by spreading the BikeCapsule out equally on a debris-free surface and fold the "top cover" portion back toward the air intake port. Then drive onto it and center your bike on the 18 mil Herculite abrasion, flame and mildew resistant base-mat. Don't worry its impervious to oil, gas and antifreeze too! Next you place the fan panel onto the pad on the inside of the top cover, feed the power connector through the access port under the base-mat, and plug it into the high pressure fan. Then you unfold the durable 10 mil radio frequency welded Polymerized Vinyl Chloride (PVC) top cover of the BikeCapsule over your bike. The base-mat and the top cover are then mated by closing the two heavy duty nylon zippers (one on each side) around the perimeter. Last but not least you power up the fan, watch it fill your BikeCapsule with air, install the filter into the flap provided on the outside of the air intake and walk away knowing your bike is now protected! Note when Fully inflated the overall size is 108″ long, 40″ wide and 68″ high and able to encase almost all sizes motorcycles.
So if you park you bike outside you now have no excuse not to completely cover and protect your motorcycle from corrosion, dings, dirt, dust, mildew, musty odors, rodents, rust, and even fingerprints that slowly turn it from new to old. Just ride your bike on the mat, zip the nylon zipper around the bottom, plug it in and your bike is completely protected in minutes.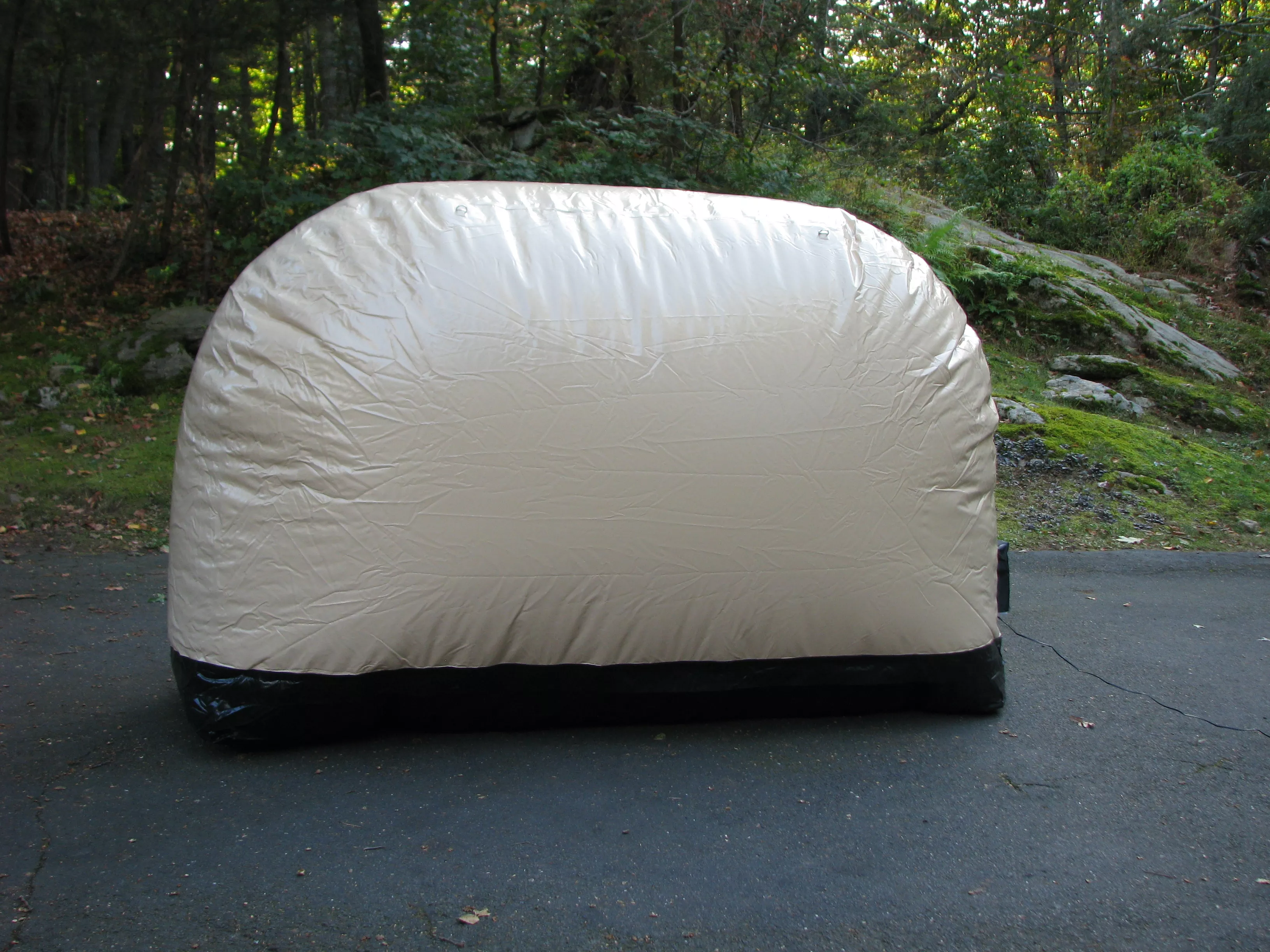 For further information on the 9′ Outdoor BikeCapsule call 219-945-9493 or visit them online at www.CarCapsule.com. Dealer Inquires welcome!
Have a look-see through our Tech for ideas on what to do for your scoot over the winter.