What does it mean to be chosen as one of the Best of 2016? And what criteria have myself, Editor Johnny Z., and Online Editor Ed "Brown Bear" Subias devised to figure out who and what comes out on top over the rest? Well, its not rocket science, but these conditions are three-fold. Construction, craftsmanship, and quality are the trifecta of judging the who's who and what's what of custom motorcycles and the componentry that makes both a man and machine get down the highway in the greatest way possible. And now we present these results to you.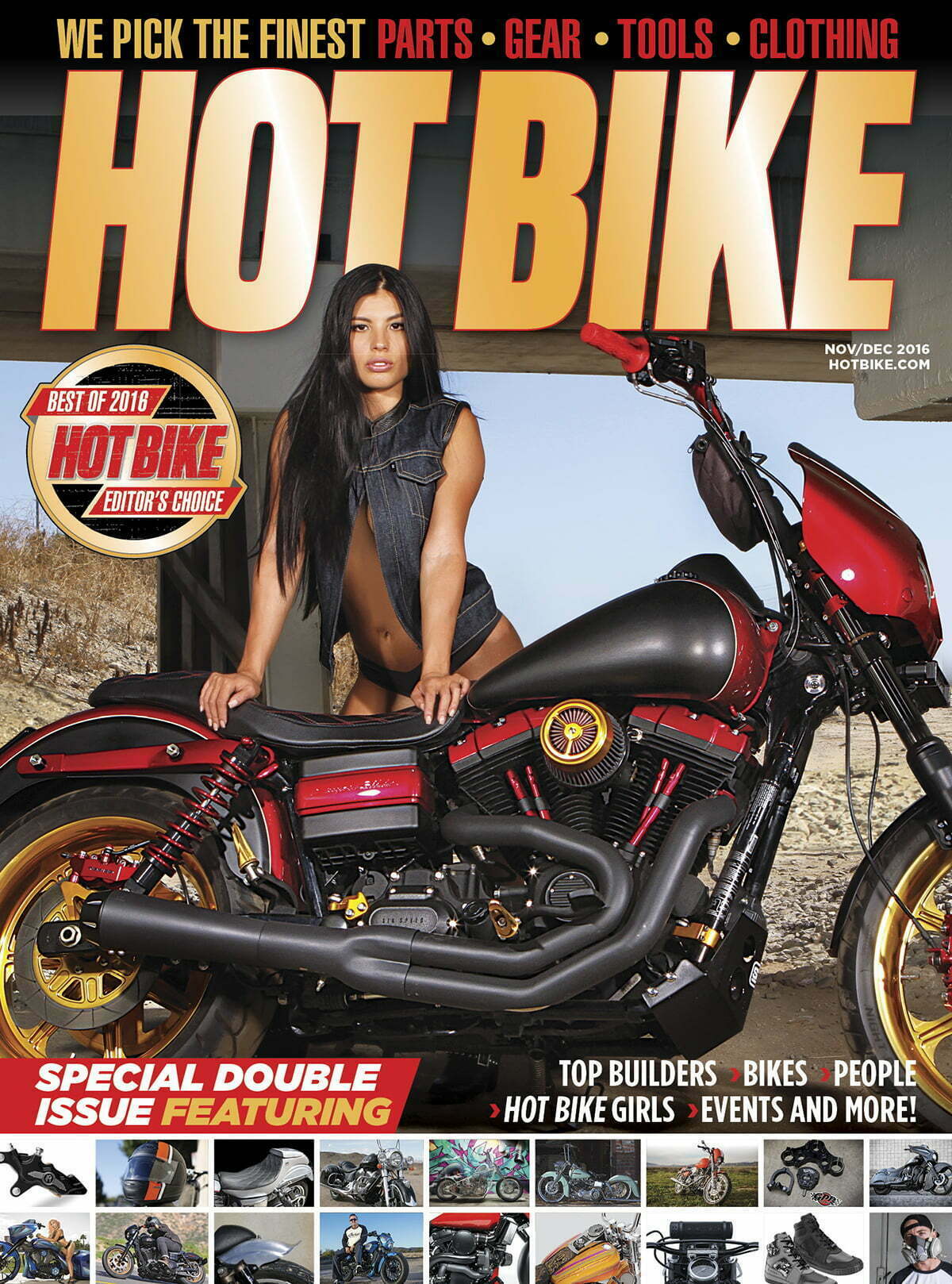 We've packed this issue with a ton of parts, clothing, and gear we feel you'll like best. And there are hundreds of them from all aspects of building and riding these bikes we all love so much. We have presented products from all levels of skill and price. From the smallest low-buck bolt-on to big-power devices costing thousands of dollars, we have something for every type of enthusiast. We the editors have also pointed out a myriad of the finest feature bikes from 2016 as well.
Although we don't cover many competitive aspects of the motorcycle realm (other than hooligan flat-track), we believe the competition aspect of Hot Bike lies in the world's top bike builders building machines to both outwit their fellow fabricators as well as themselves. This also goes to hard-part and soft-good manufactures whose rivalry seems to be unmatched. And with all this constant competition in the V-twin marketplace we all are the ones who come out winners!
Rounding out this issue is some real human interest in the form of showing you the full year of badass bikes we have had in the magazine in a photo feature like no other, as well as some of our favorite Hot Bike girls to boot. We know you will like that!
So sit back, kick your feet up, and get a massive eyeful of the best cycle stuff known to man! I hope you agree with the picks we have made and why we did it!
---
Get the all the latest issue of Hot Bike magazine! Subscribe directly from us.