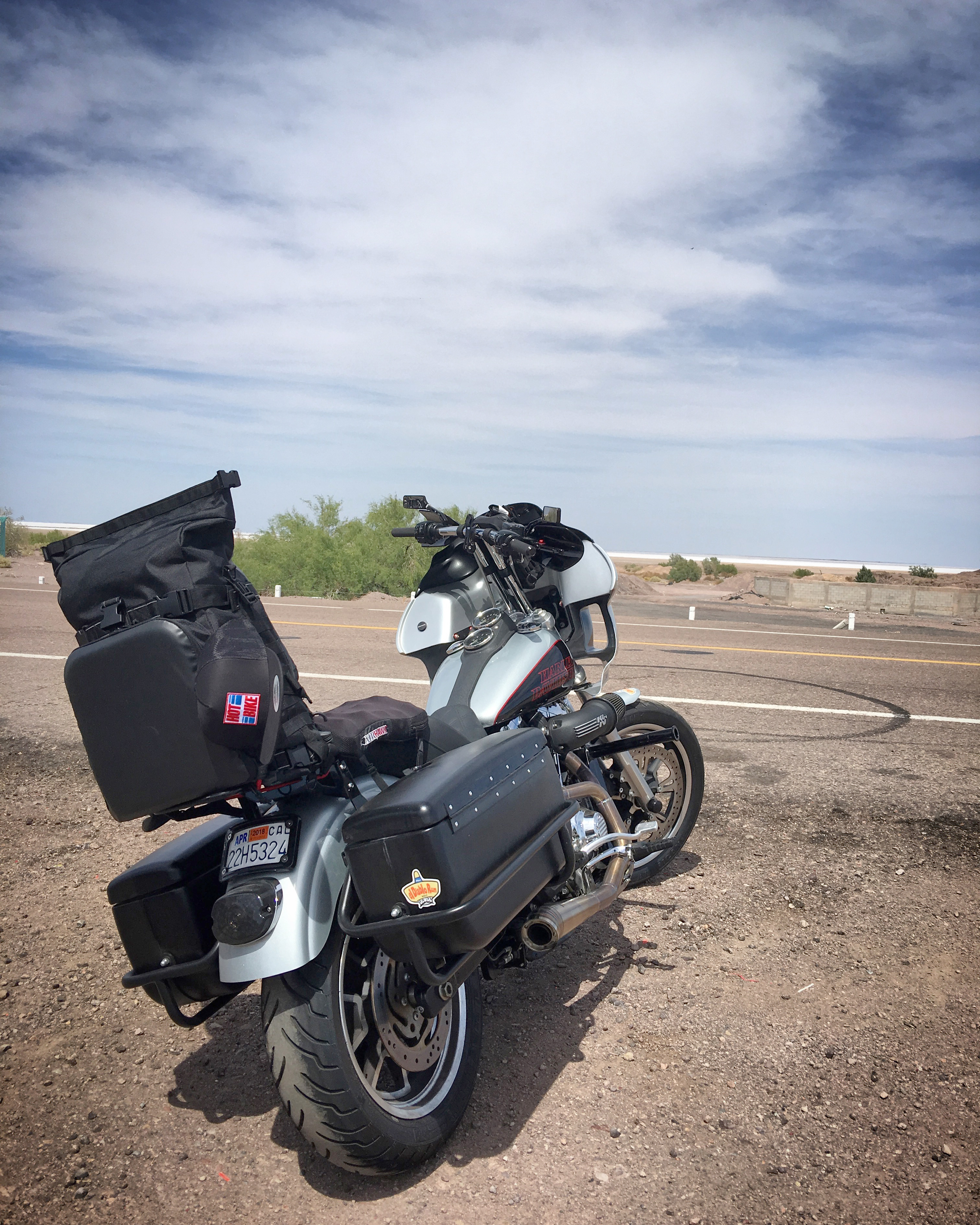 Finding a good sissy-bar bag that can hold a lot of gear and can easily be switched from single or two-up riding is actually a pretty damn hard thing to do. That was until I got my mitts on the Biltwell EXFIL-80 bag. It is a roll-top bag made from 1680 PVC-backed UV-treated ballistic nylon. It has four rows of MOLLE webbing, three 1-1/2-inch mounting straps, and was designed by a guy named Bill.
Bill is the co-owner of Biltwell. He is an Army veteran from the Desert Storm era who spent time on the ground in Iraq. He is also an avid motorcycle rider who puts in thousands of miles a year developing and testing various products. Bill is one of the founders of the El Diablo Run, which is a chopper and custom-bike ride from Los Angeles to San Felipe, Mexico, that has been going on since 2006. To say that Bill may know a thing or two about rucking and riding would be a gross understatement.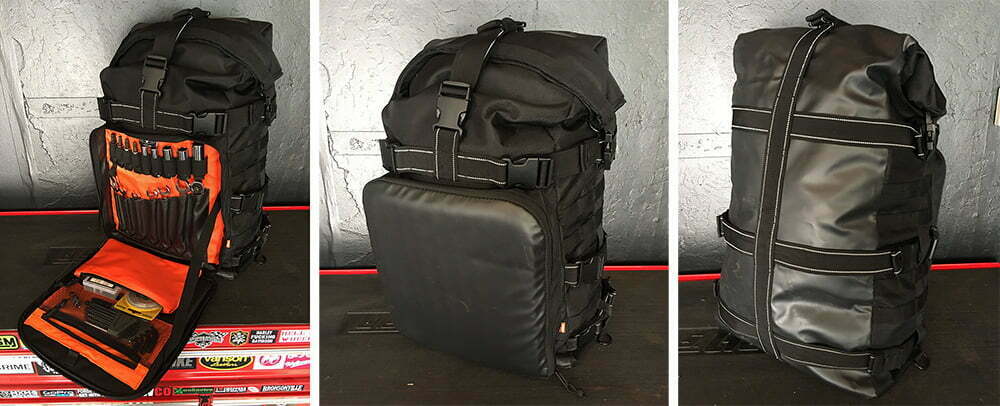 I have more than 1,000 miles on the bag you see here, and I have used it on my rigid chopper with good results and also on my Dyna Lowrider. The EXFIL-80 attaches securely to a myriad of sissy bars and doesn't move around no matter how loaded up it may be. It can hold a ton of items in its cavernous main compartment. The aforementioned is all well and good, but the real standout of this back is the large external tool compartment that doubles as a backrest. Inside the compartment it has places for nine deep sockets, seven combination wrenches, a zippered pocket, a mesh pocket, and a removable mini tool pouch. All I could ask for more is that the EXFIL-80 would come with some sort of removable backpack straps and all of my dreams would be realized.
The EXFIL-80 bag comes in black or OD Green, comes with a carry strap and waterproof sleeve for those rainy days, and retails for a hair under $200.