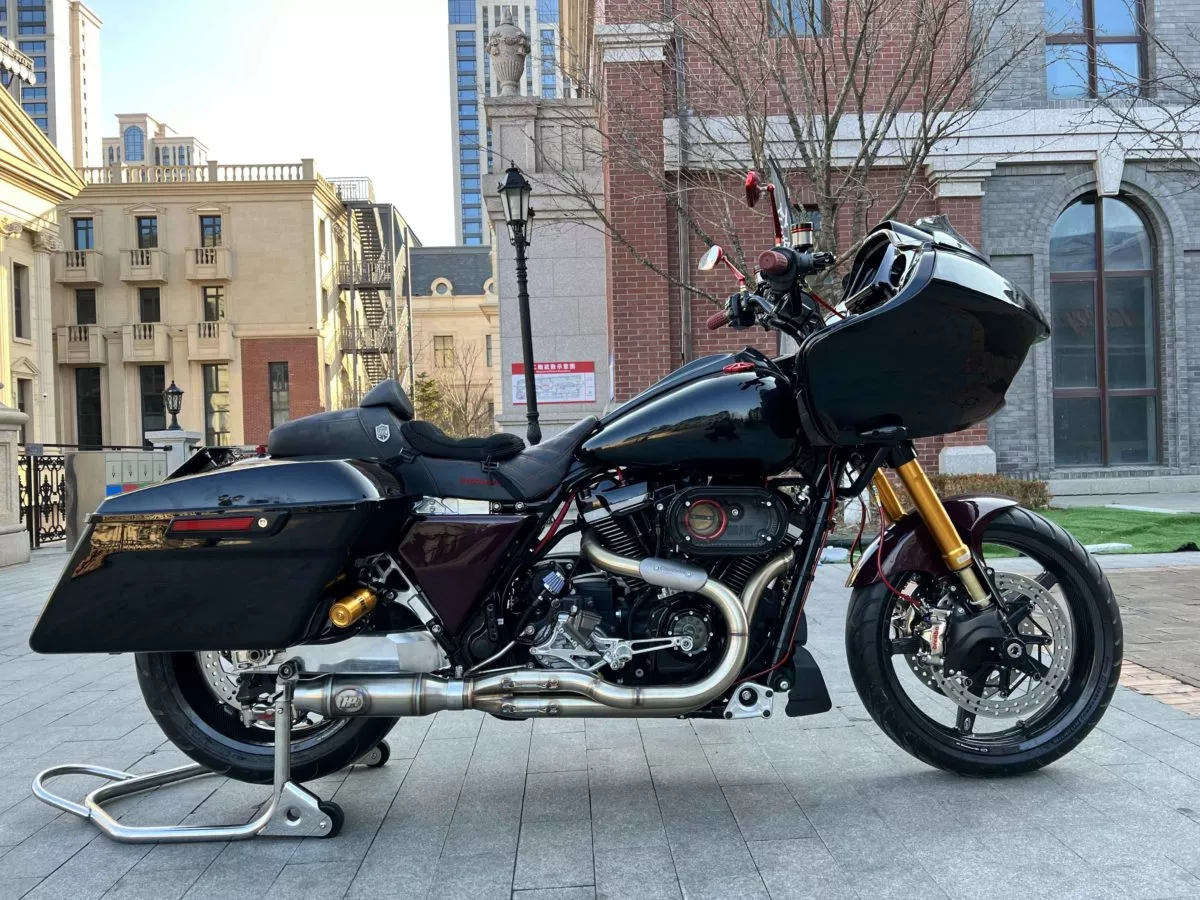 Here at Hot Bike, we see a lot of cool motorcycles from the good old US of A. But there is plenty of radness happening all over the globe. Take this 2020 Harley-Davidson Road Glide from Chino Cycles in China, owned by James Han. As it turns out, performance baggers are smoking tires and leaning hard into corners all over the world.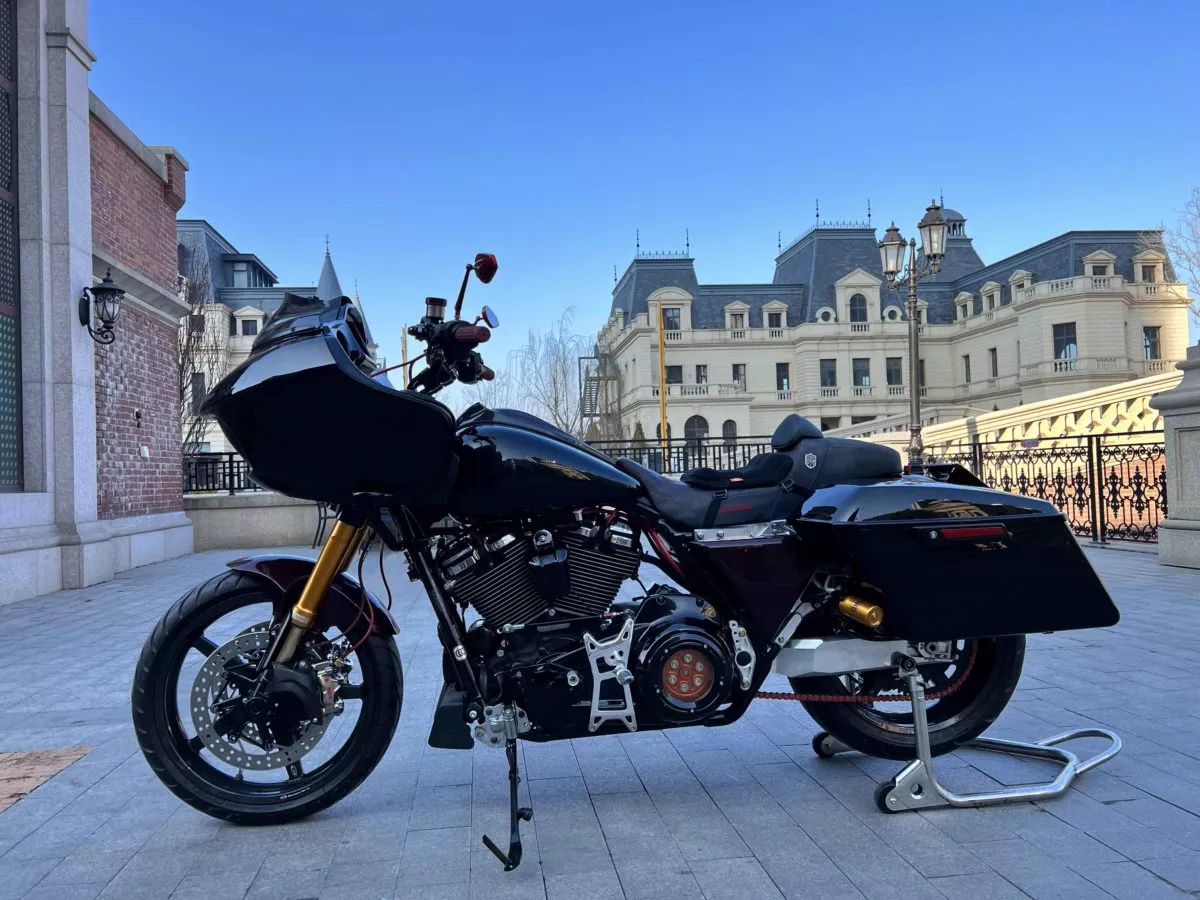 James and the crew at Chino Cycles were inspired by the MotoAmerica King of the Baggers series to build this Road Glide. "Of all the Harleys, I like the Road Glide in particular because it looks great," James says. "I wanted to modify it to fit my expectations." The stock components had to go since reducing overall weight was a number one priority. "The most challenging thing to do was to reduce the weight of the bike," James says. "Harleys are very heavy, and a lot of parts need to be replaced with lighter parts." The stock wheels were ditched for a set of uber-light Blackstone Tek (BST) carbon fiber wheels, shod in Michelin Commander III tread. Brembo GP4RX calipers were added along with MJK Performance floating rotors for some serious stopping power.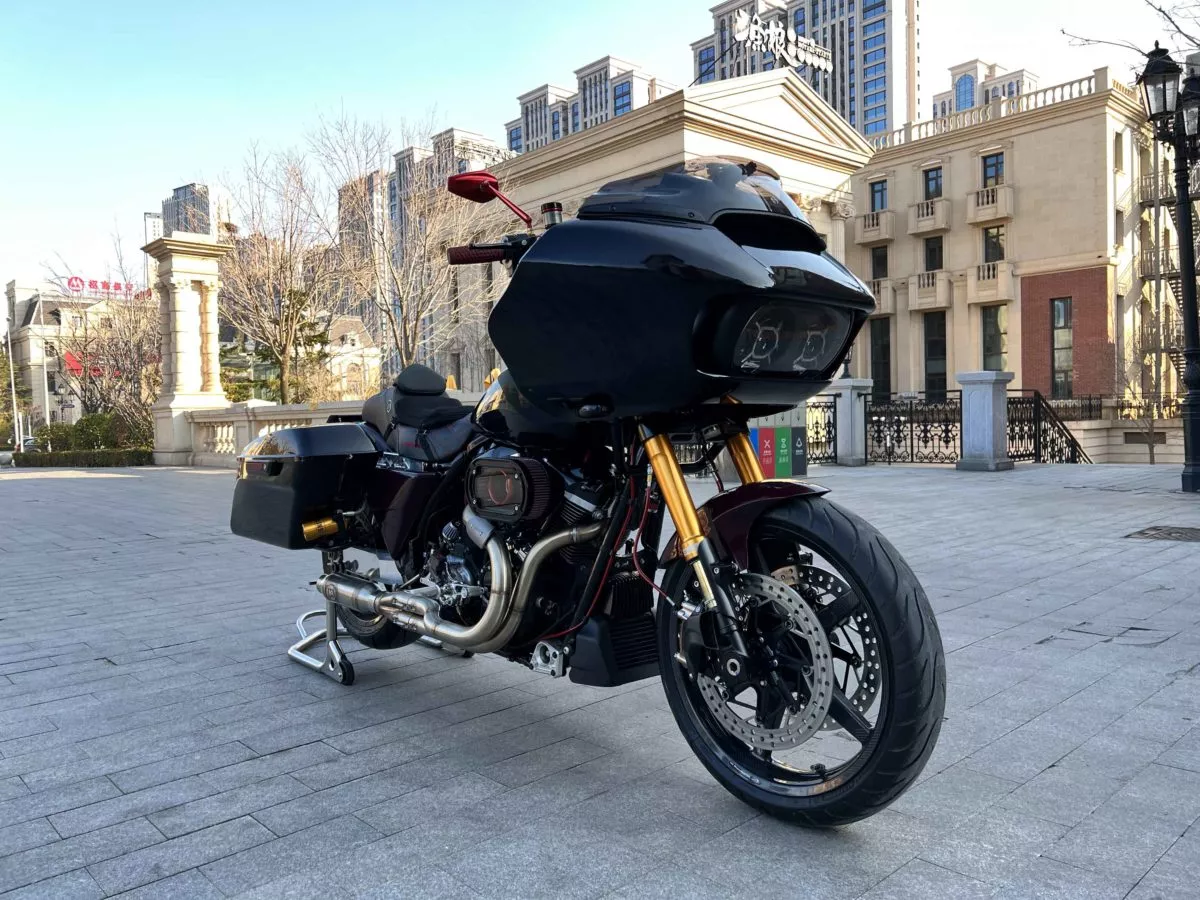 "I installed a set of Speed Merchant mid controls, which were critical," James says. "It changes the riding posture and makes cornering easier, like riding a sport bike." With the Speed Merchant mids James tweaked the stock foot control configuration by adding an Alloy Art Floorboard Delete kit and an Alloy Art Rear Pivot Block for M8 baggers to balance out the machined aluminum finishes. New suspension was also a must if you're going for anything close to the KOTB baggers. James added a Kraus KRT Inverted fronted with Öhlins fork tubes and Öhlins HD044 rear shocks with remote piggyback reservoirs mated to the new Alloy Art billet aluminum machined swingarm. The rear subframe was swapped out for a much lighter Trask billet aluminum rear subframe to boot.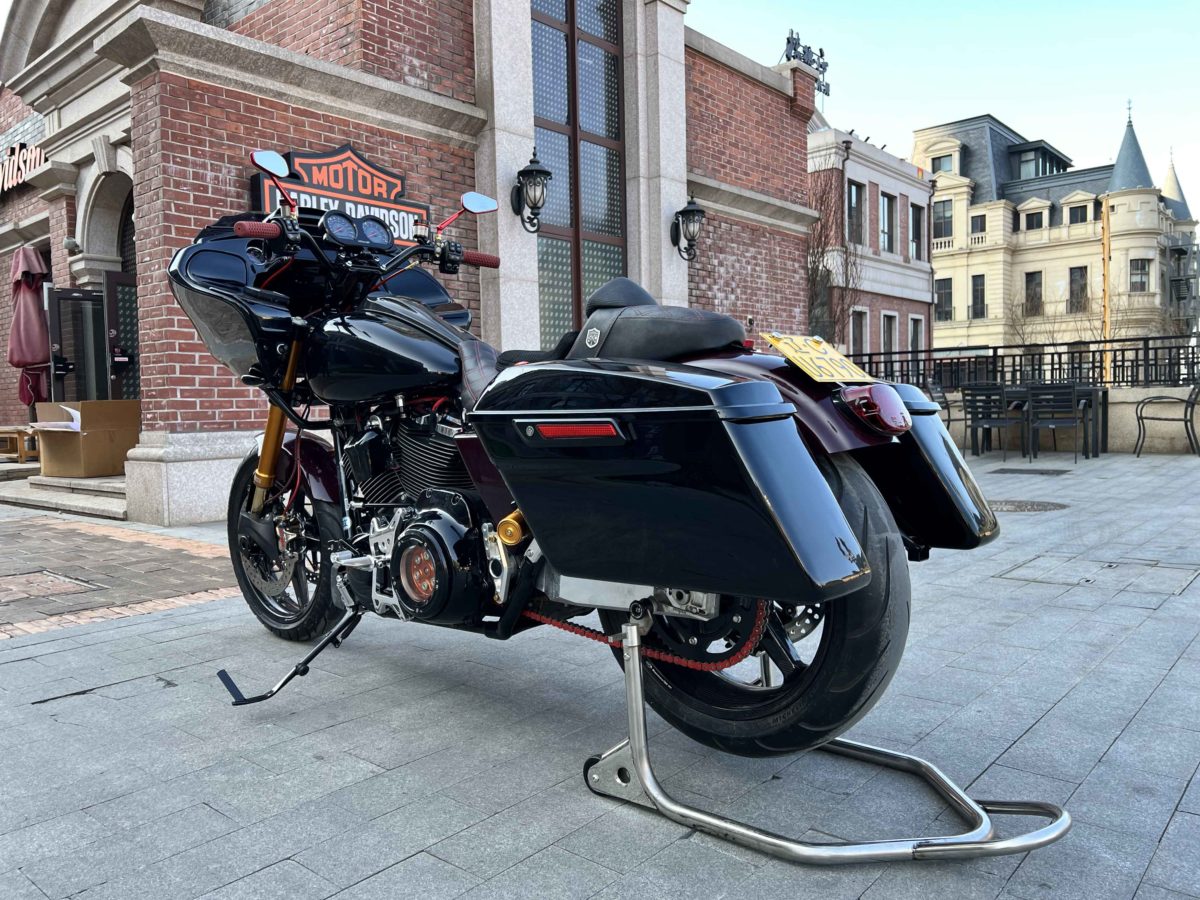 For power mods, James went with a Horsepower Inc. stainless steel 2-into-1 exhaust, which worked well with the Speed Merchant mids. He also added an MJK Performance air cleaner kit for better breathing capabilities alongside the Horespower Inc. 58mm throttle body. To bring the power to the rear wheel a Barnett Scorpion clutch was installed and the belt final drive was ditched for a Trask cush drive chain conversion kit. A Dynojet Power Vision aided in the air/fuel management and Dynojet Quick Shifter was also thrown into the mix.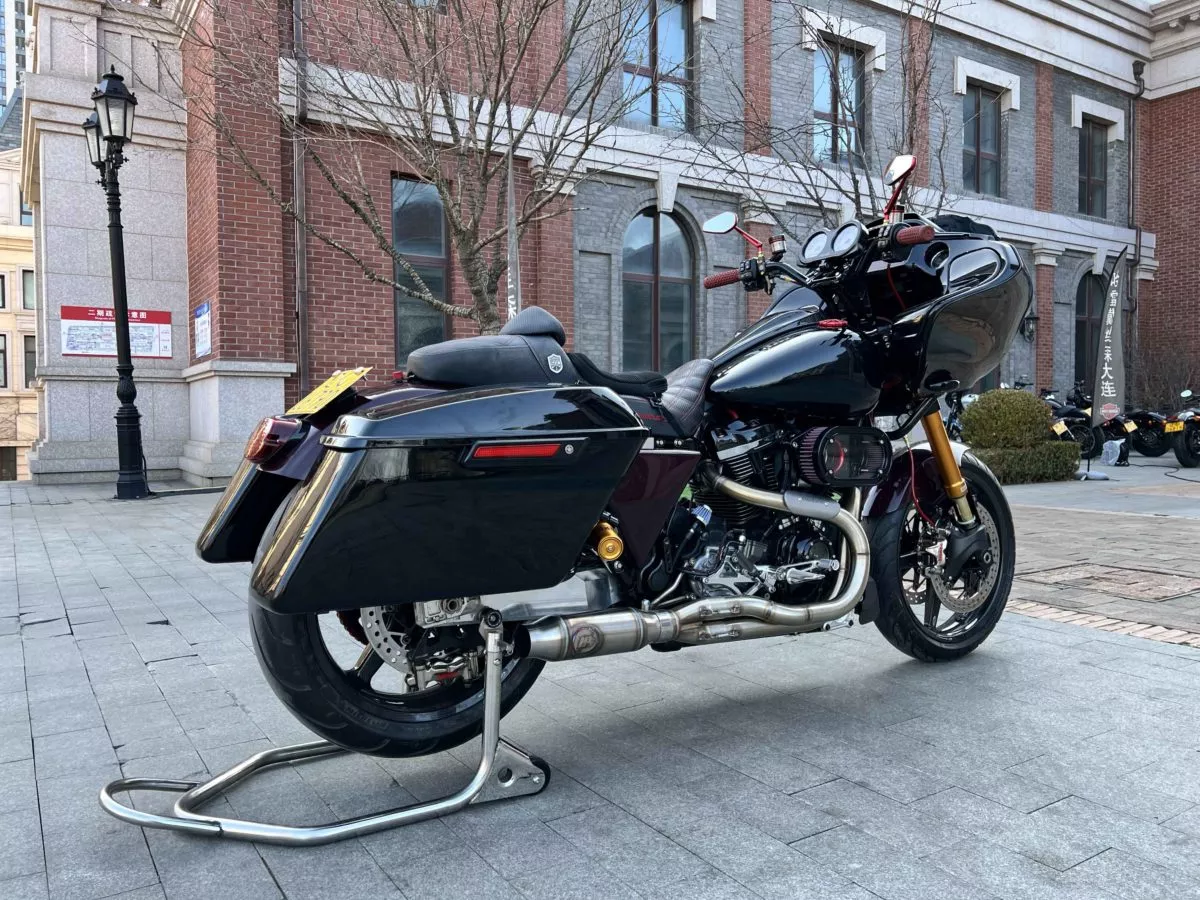 James enlisted the help of some key people that helped make this project a reality. "I would like to thank Chino Cycles, ZW Moto in Beijing and my friend Mingjie Zhang who gave me a lot of help and made me realize the construction of this bike." Now it's up to James to bring the KOTB circuit to his hometown in the future. But first, he has some convincing to do. "In China, most motorcycle players think baggers are grandpa bikes, like Ducati, Honda, Yamaha owners," James says. "When they see my bike, some of them change their mind. I think I've changed some people's prejudices, which is interesting."