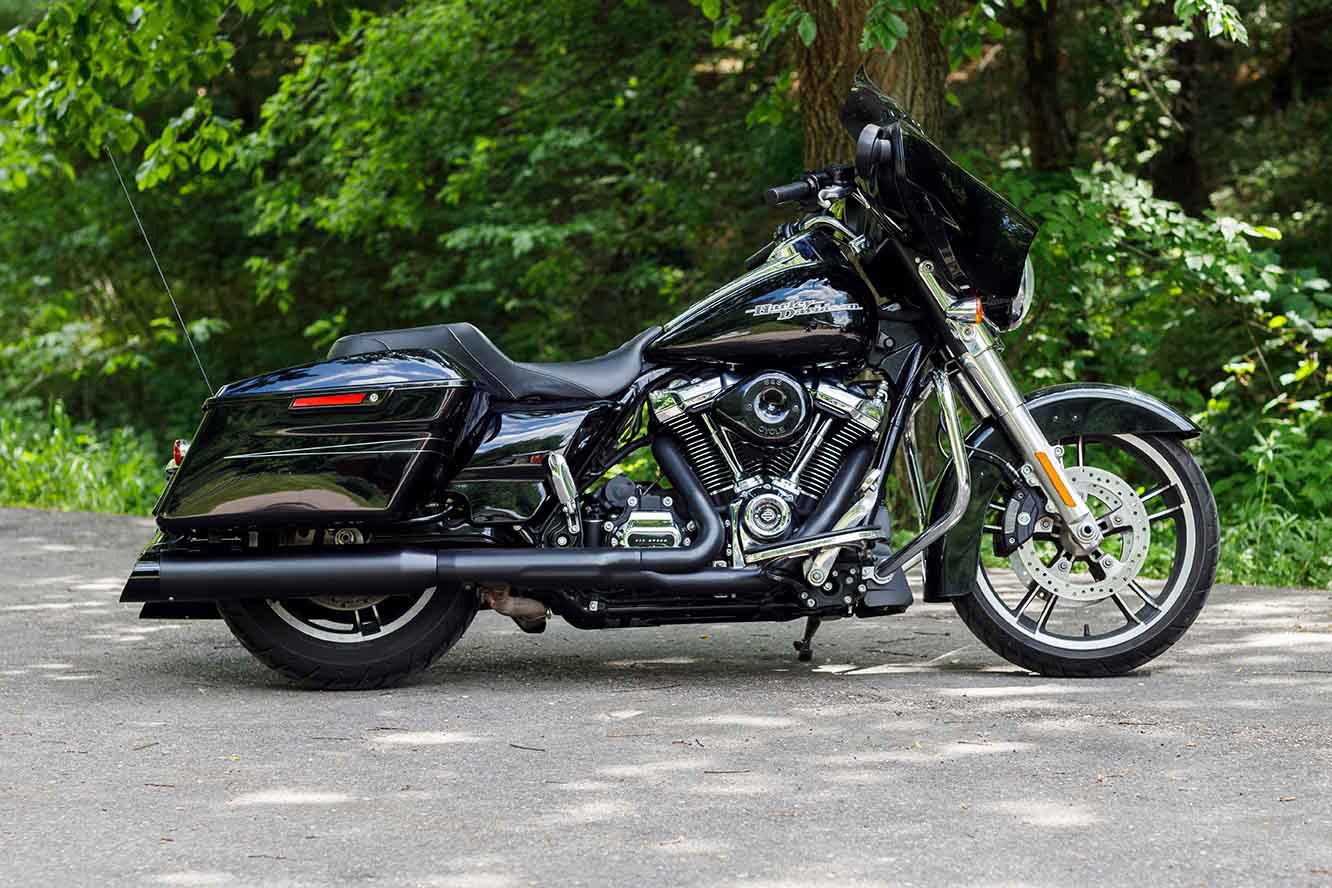 The S&S Cycle MK45 line of touring slip-ons gets a third tip design with the addition of the new Cutlass. The MK45 is a beefy 4.5-inch muffler made specifically for Harley-Davidson Touring Models. Perfectly angled to match your bags or reversible for a slash down look, the S&S Cycle Cutlass is powdercoated using a heat resistant gloss black.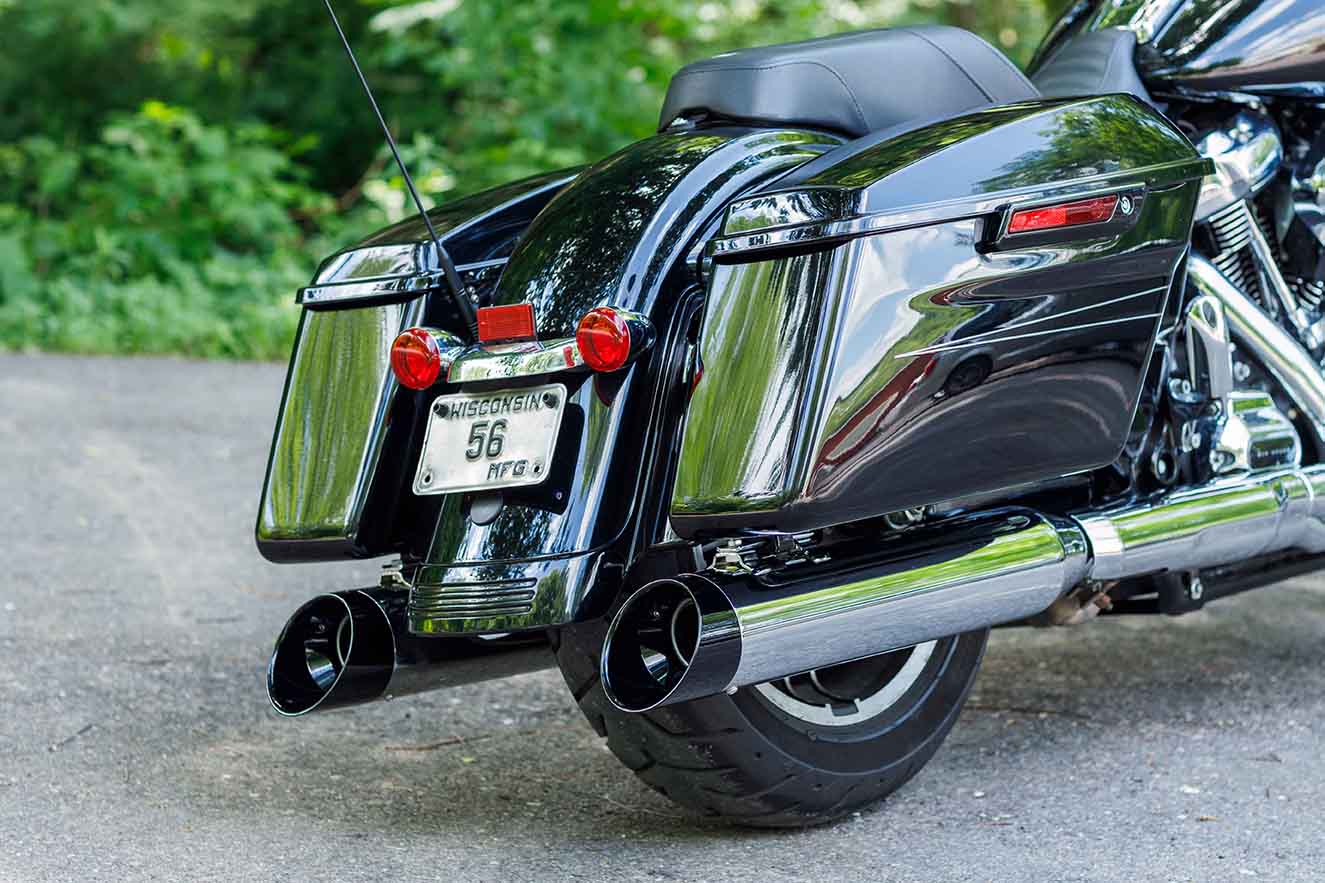 Like all of the S&S MK45's, this 4.5-inch muffler includes S&S Cycle's removable dB Reducers that allow you to tune for sound and back pressure. The Cutlass mufflers are available in Guardian Black (a dead match to the factory header) or show chrome finish. 
The S&S Cycle MK45 with Cutlass end cap fits 1995-later Harley-Davidson Touring Models. The Cutlass is also available with different tips in different finishes, like the Cutlass shown here. You can also choose the Tracer or Thruster end caps in Guardian black or chrome finishes as well.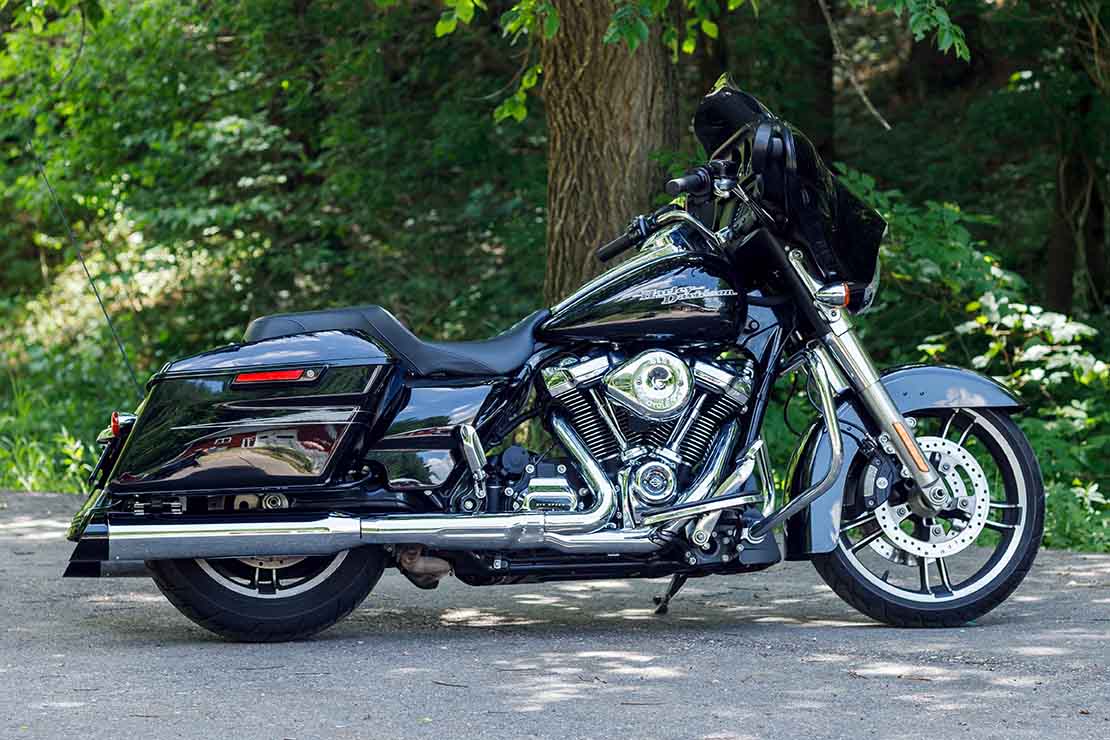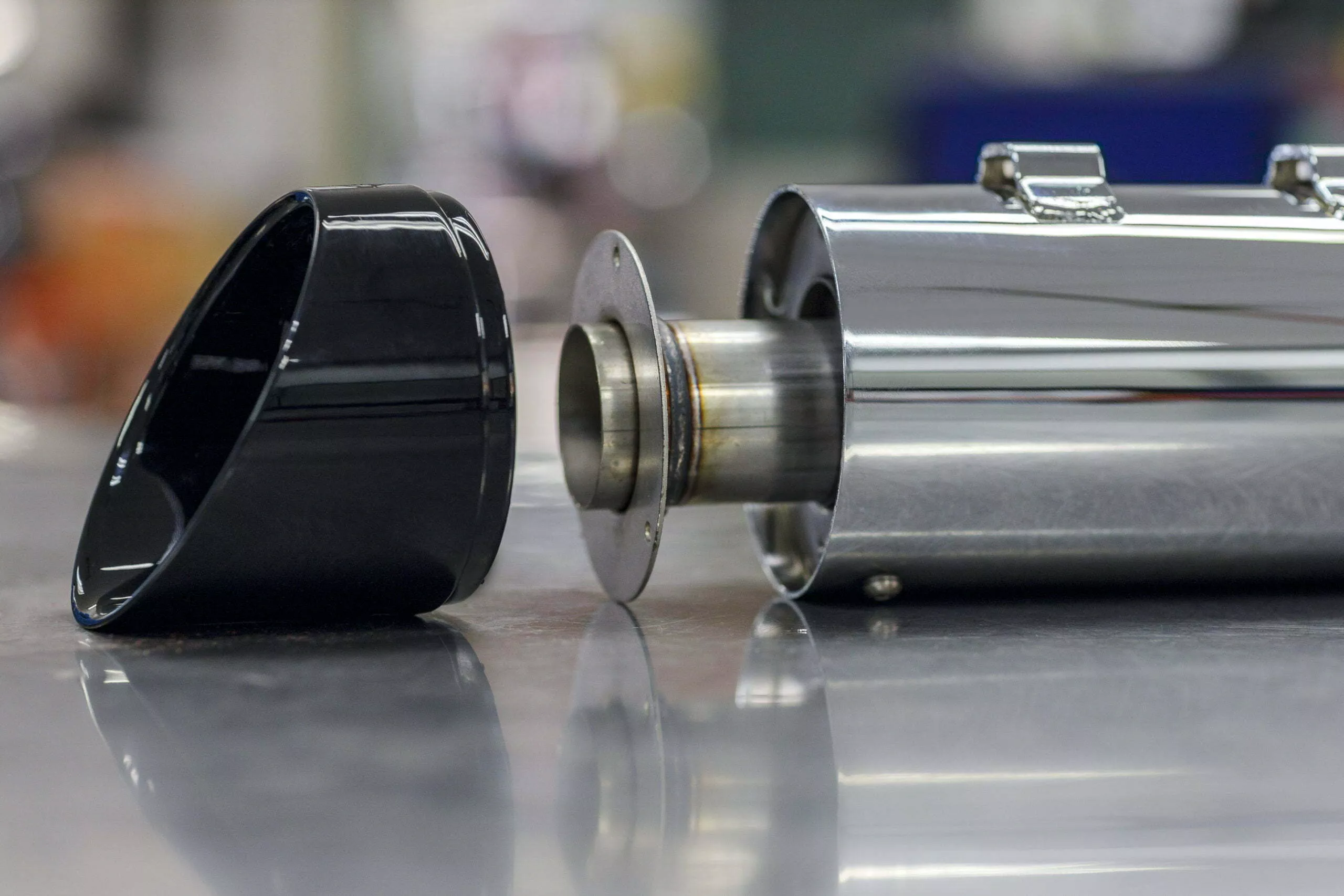 The Mk45 uses a RaceTEX packing for a low, throaty rumble that wakes up the sound of the bike without creating a droning note on the highway.
7 horsepower gain
Stainless steel baffle with RaceTEX cartridge packing
Mufflers offered in show quality chrome or Guardian Black finishes
Two end cap styles – Thruster or Tracer
Removable dB Reducer (J2825 compliant)
Tested with S&S Power Tune Dual Header and Stealth Air Cleaner Kit
Check out the new Cutlass as well as the entire line of MK45 slip-ons from S&S Cycle  at https://www.sscycle.com/feature/exhaust/mk45-touring-mufflers