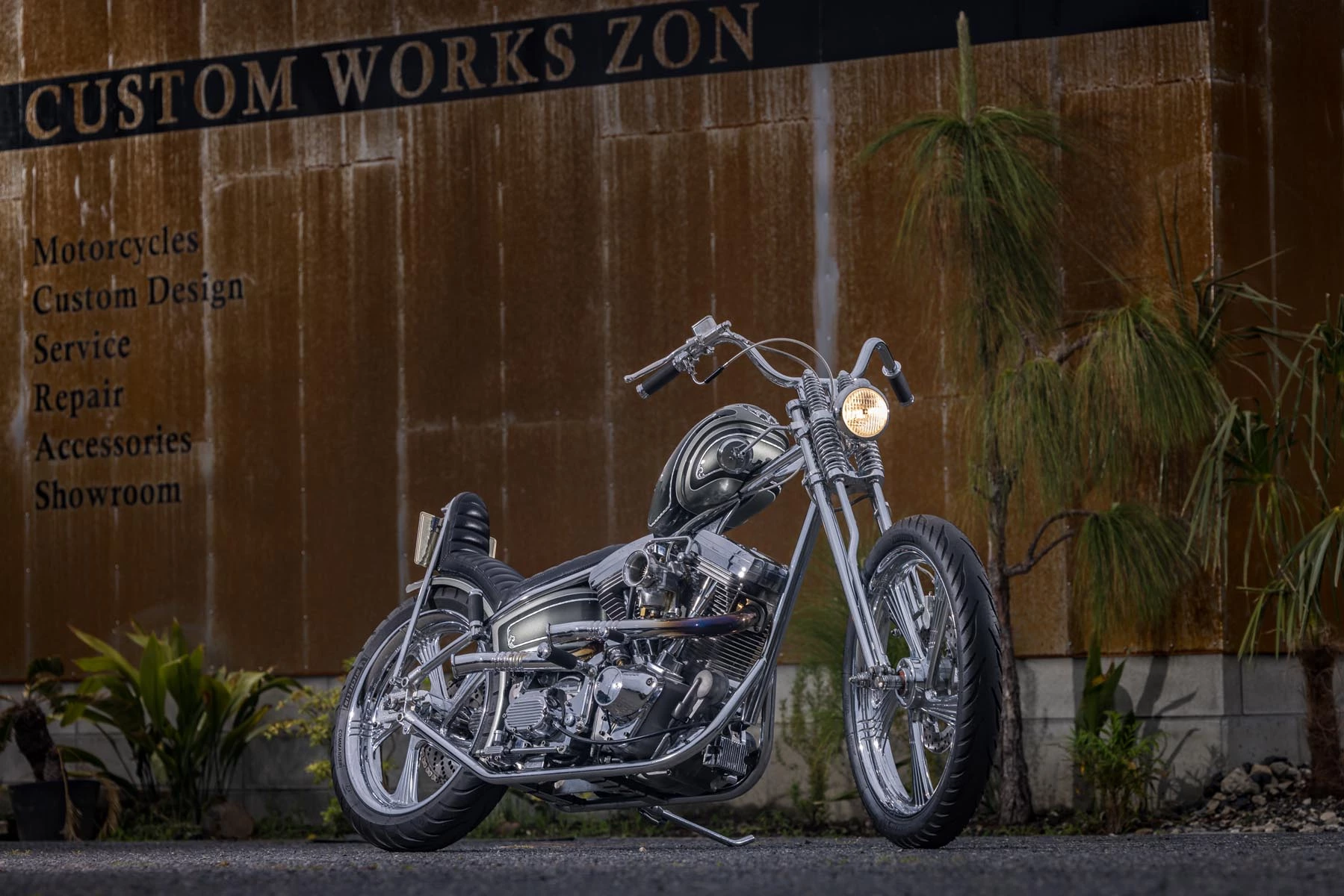 In the fast-paced world of motorcycles, the year 2023 marks a turning point with an exceptional creation that combines innovation, power, and craftsmanship. Custom Works Zon's new Evo is a one-of-a-kind motorcycle that  promises to revolutionize the overall motorcycling experience. From its powerful engine to its eye-catching frame, every element of this bike speaks volumes about its prowess and style.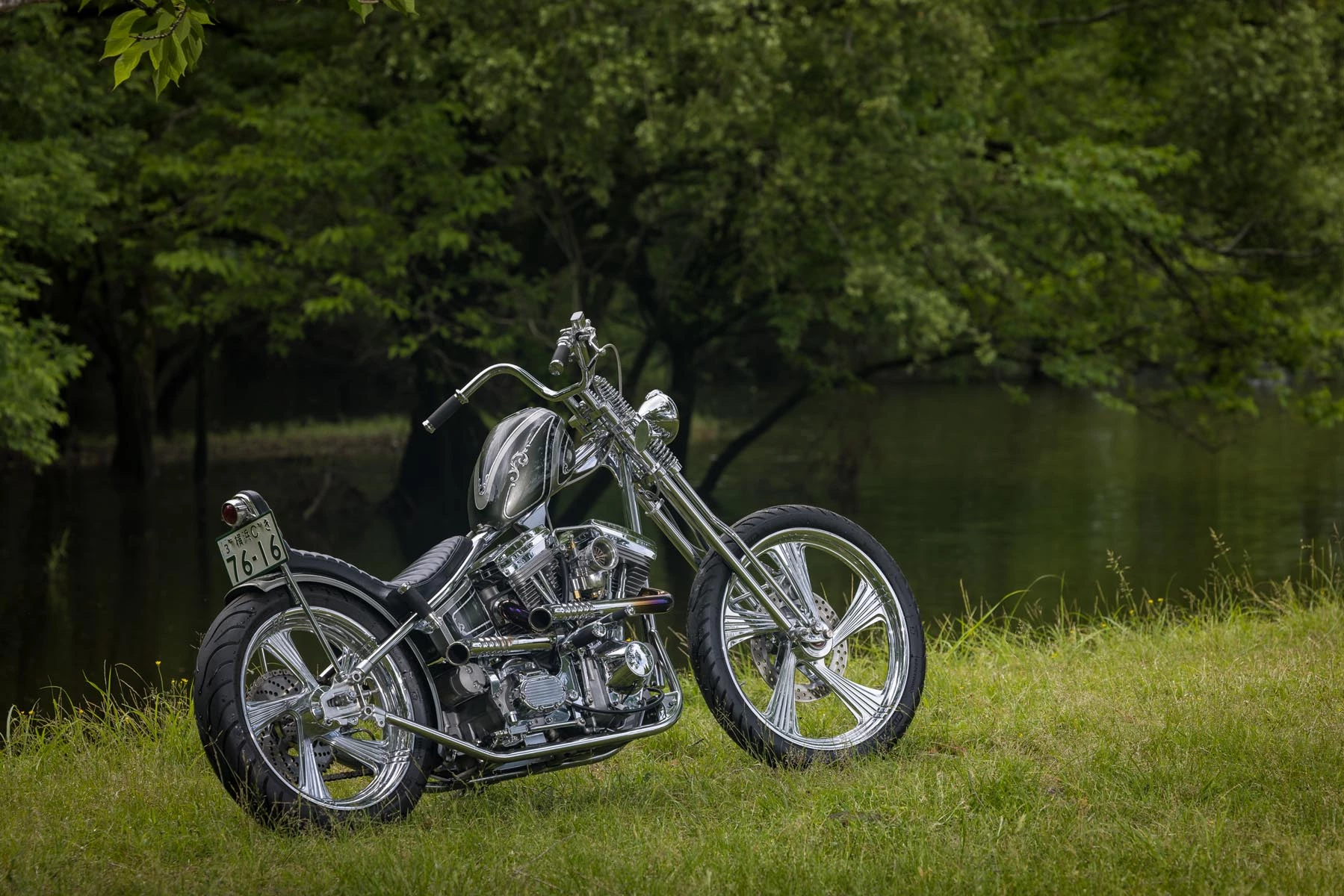 The heart of Zon's latest build sits the Evolution motor, rebuilt by none other than Zon for ultimate performance. The ignition system utilizes the classic point ignition, coupled with an Harley-Davidson lower end and lifters, providing robust and reliable power delivery. To optimize fuel and air mixture, the S&S E carburetor is paired with a Zon air cleaner. The engine's roar finds its way out through Zon exhaust pipes, leaving an unforgettable trail behind. Shifting gears is an experience in itself with the hand transmission system, delivering seamless transitions between gears, ensuring a smooth and responsive ride.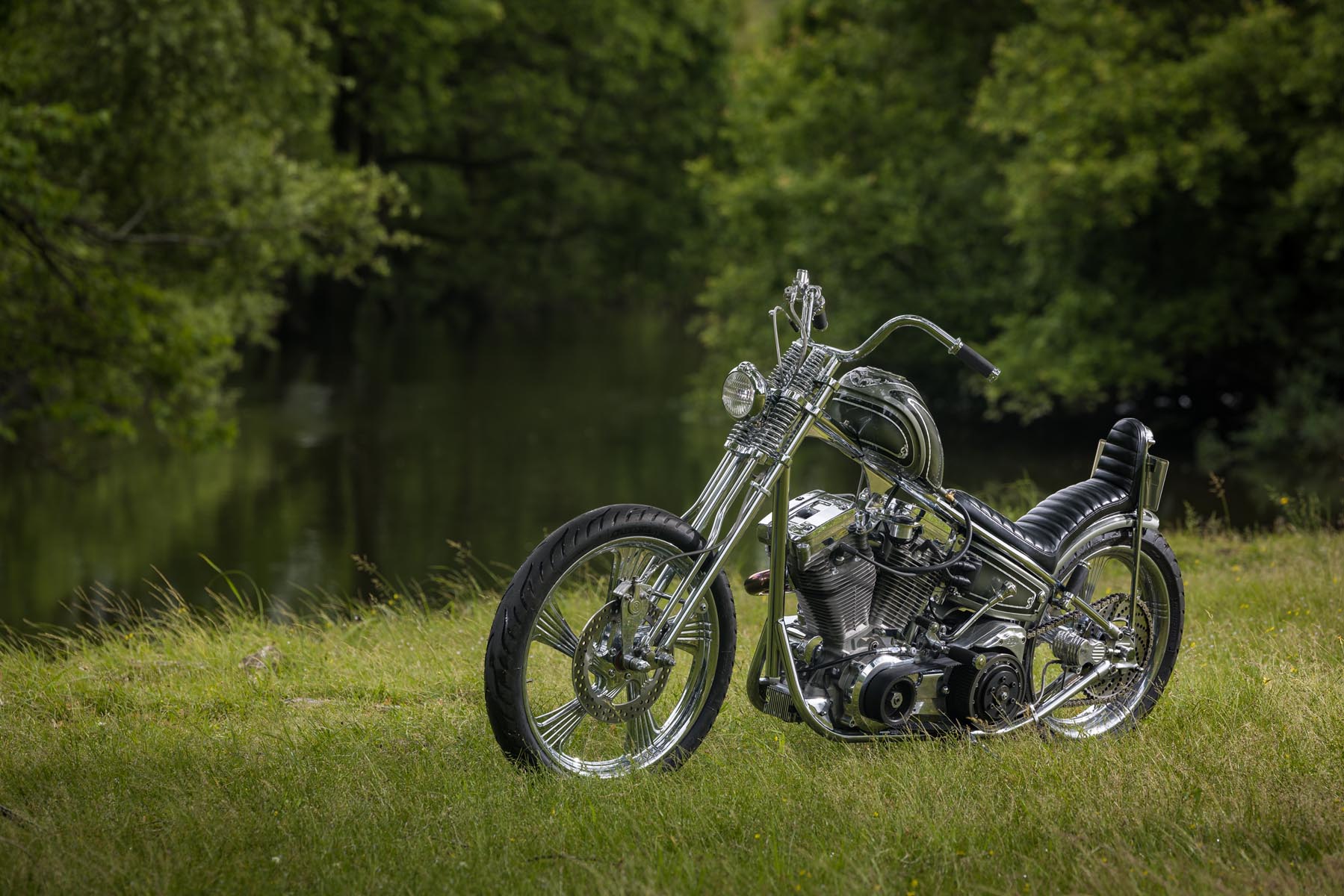 Crafted to perfection, the single-down-tube rigid frame, designed by Zon, is a testament to the builder's expertise. With the year 2023 etched on it, the frame carries the weight of heritage and innovation. The eye-catching paint job is skillfully executed by Kamikaze, adding a touch of brilliance to an already stunning design.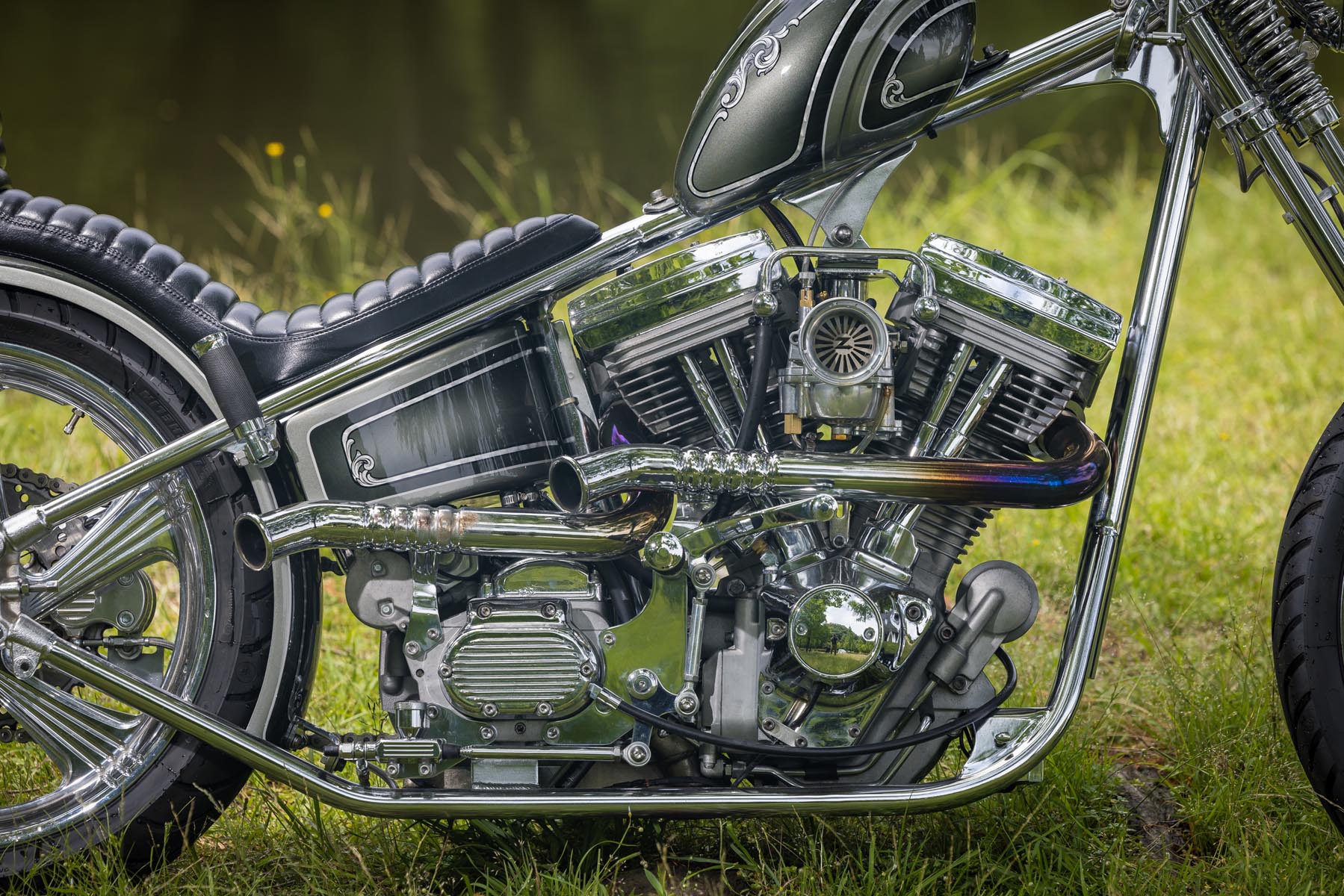 The bike's handlebars and hand controls evoke a nostalgic vibe with an old-school charm, a nod to the roots of motorcycling. The custom-fitted Zon fender and Unity headlight blend style with practicality, providing unmatched visibility on the road. The Mutone taillight ensures a commanding presence even in the dark.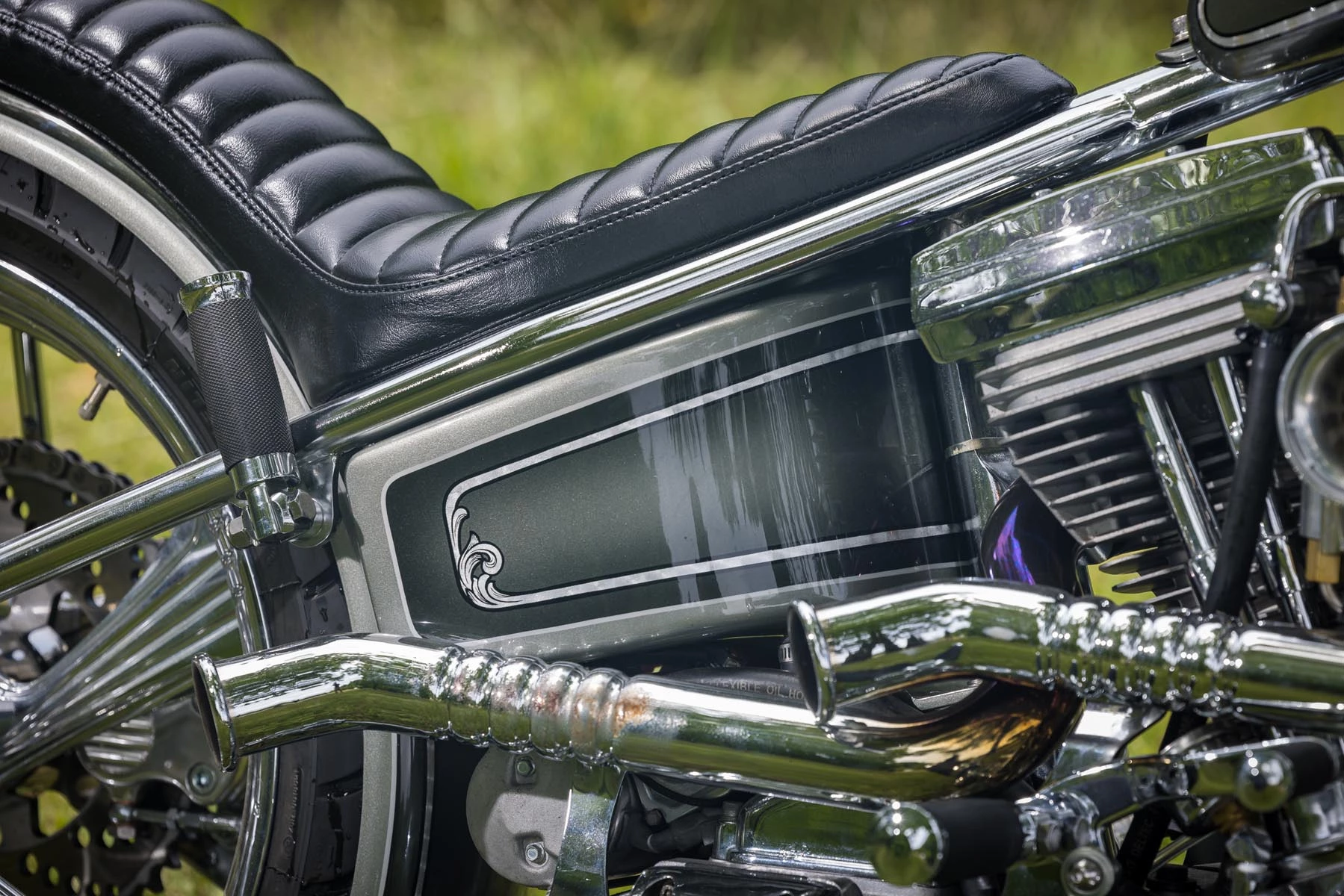 Other notable accessories include a Velona speedometer for precise tracking of speeds, comfortable Contour pegs and grips, and a Skunk seat for hours of fatigue-free riding. The electronics, gas tank, oil tank, and oil system, all designed by Zon, showcase their engineering prowess. A BDL primary drive system guarantees power delivery to the wheels with unmatched efficiency.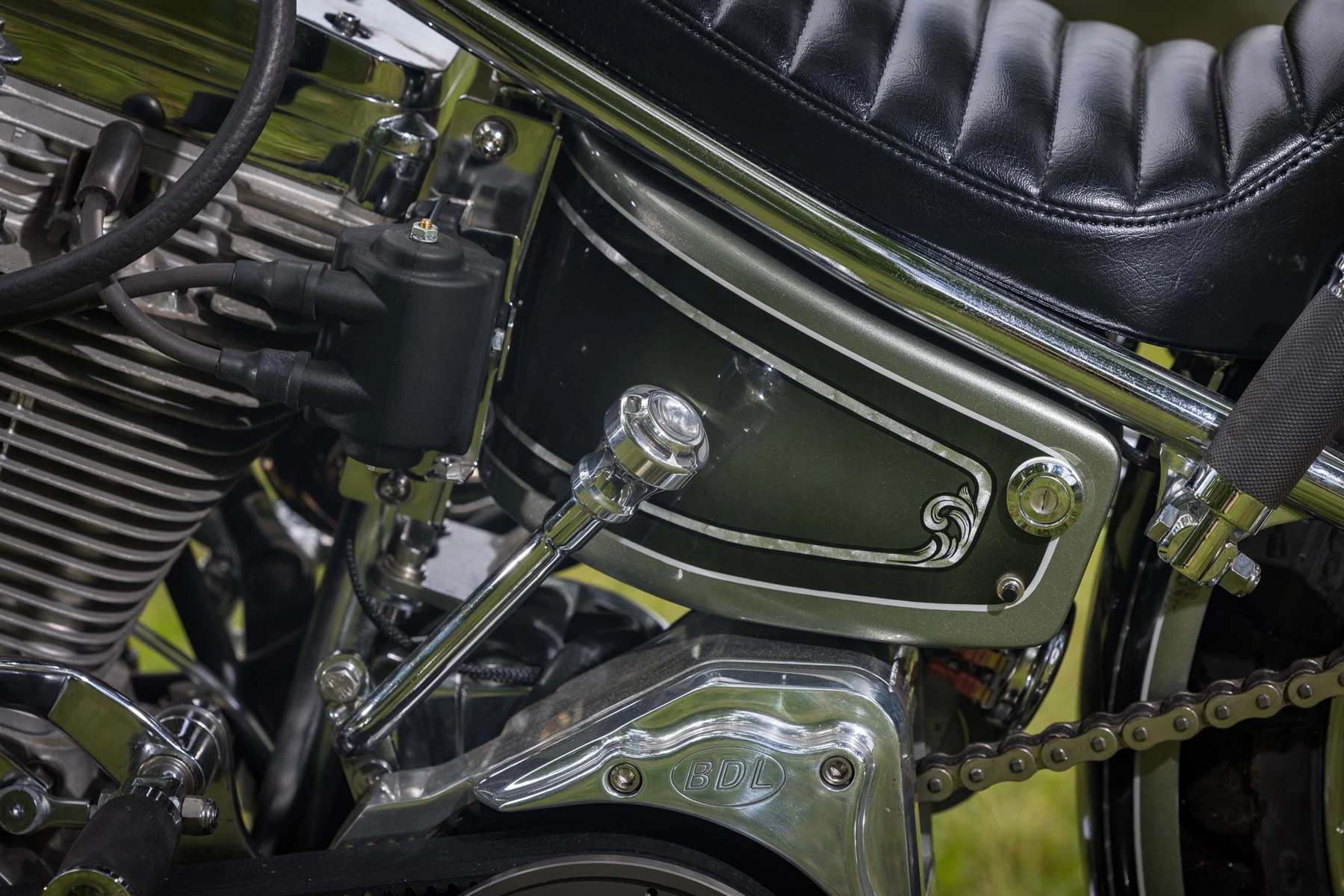 The Zon-designed Springer front end is the perfect fusion of classic aesthetics and modern performance. Its robust build ensures stability on any terrain, making the ride a true pleasure. The 21″x2.15 front and 18″x4.25 rear wheels add to the bike's aggressive stance while being equipped with Michelin tires for superior grip and control.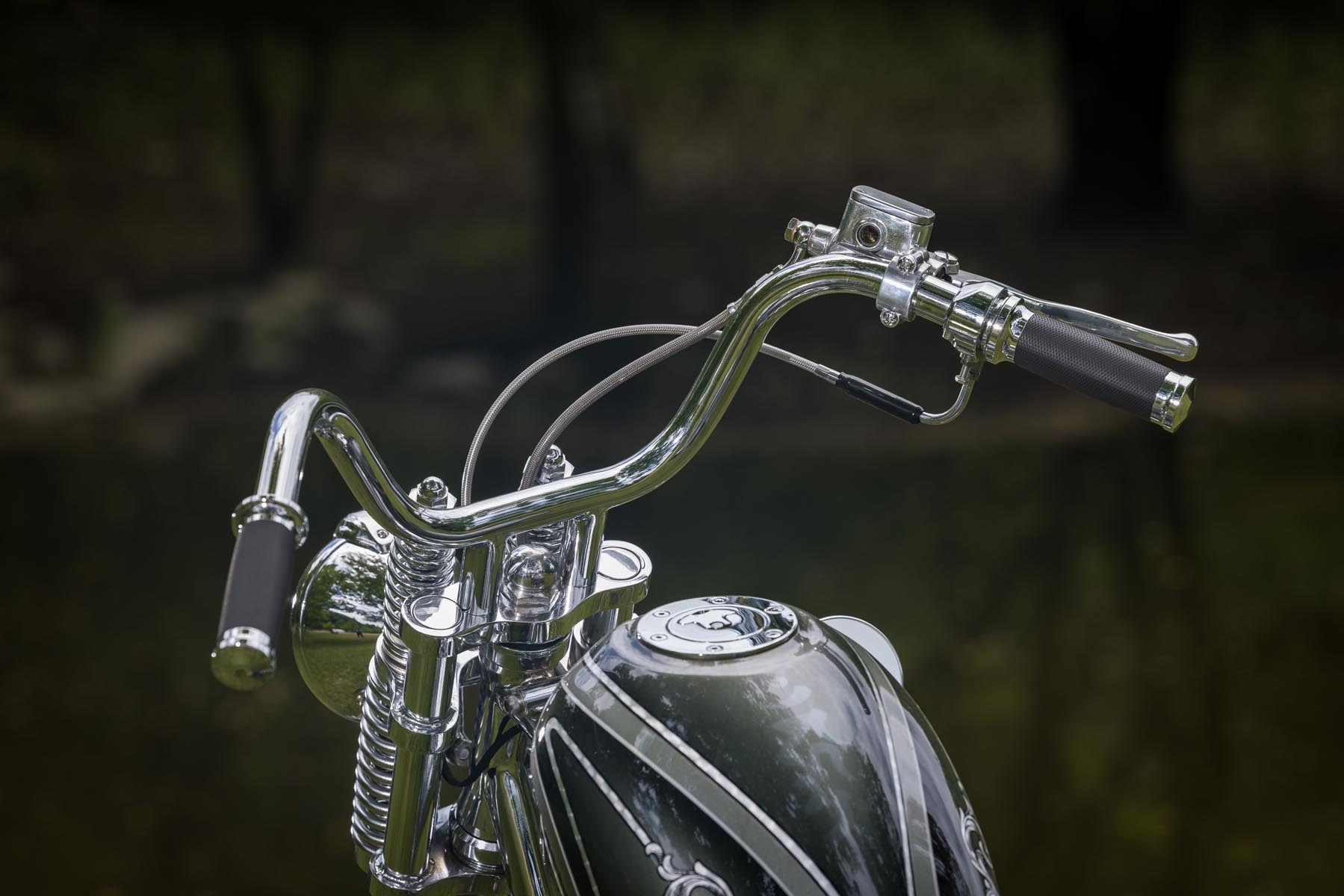 Safety is of paramount importance, and this masterpiece excels in that aspect with Kustom Tech disc brakes. Offering exceptional stopping power, these brakes inspire confidence even at high speeds, ensuring a secure ride.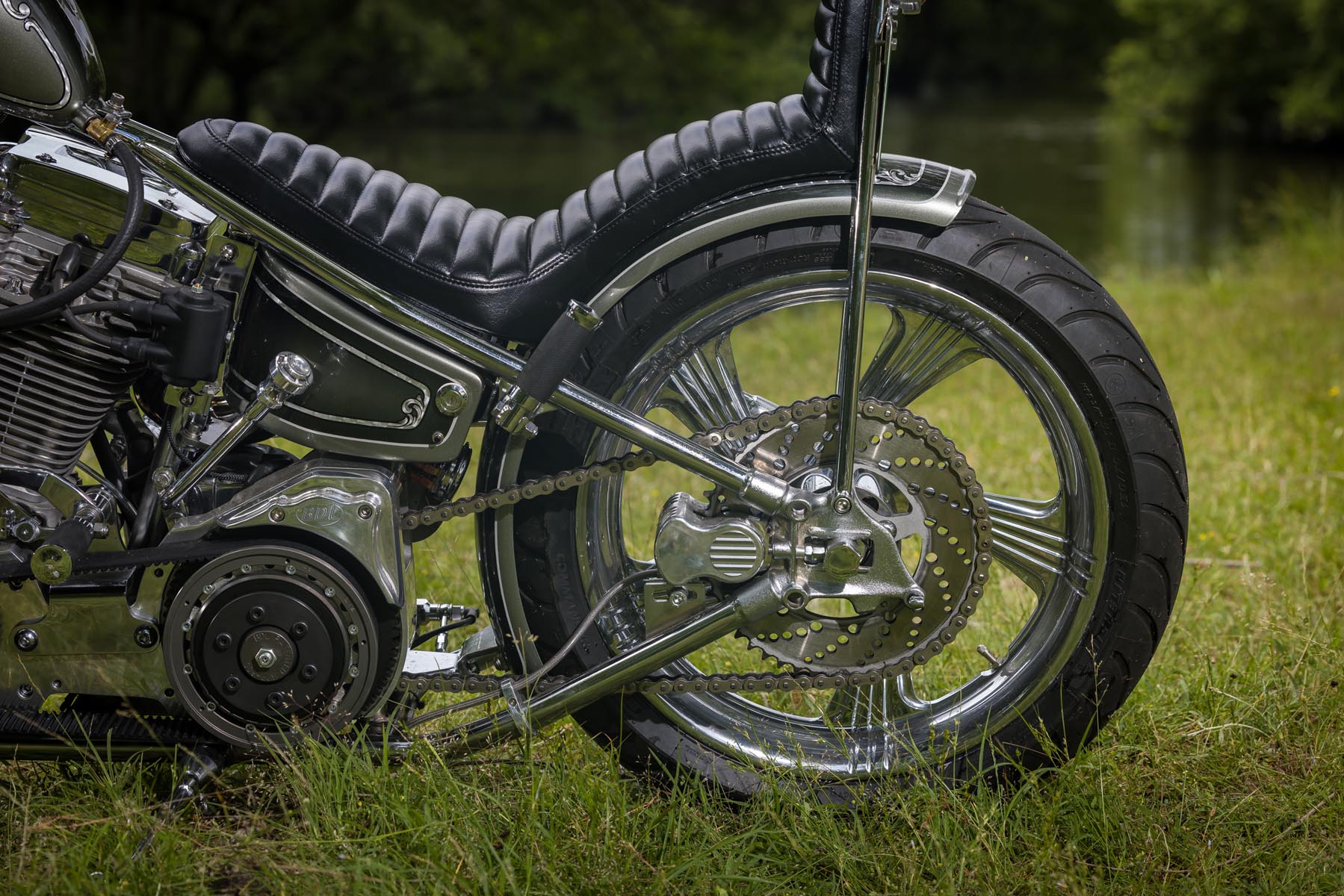 The latest Zon Evo chop unveils a masterpiece born from the collaboration of Evolution, Zon, and other remarkable artisans. The blend of vintage aesthetics and cutting-edge technology makes this bike a true collector's item. Whether you are a motorcycle enthusiast or an avid collector, this masterpiece promises to redefine your biking experience. Witness the evolution of the biking world and embark on a thrilling journey aboard this exceptional creation.