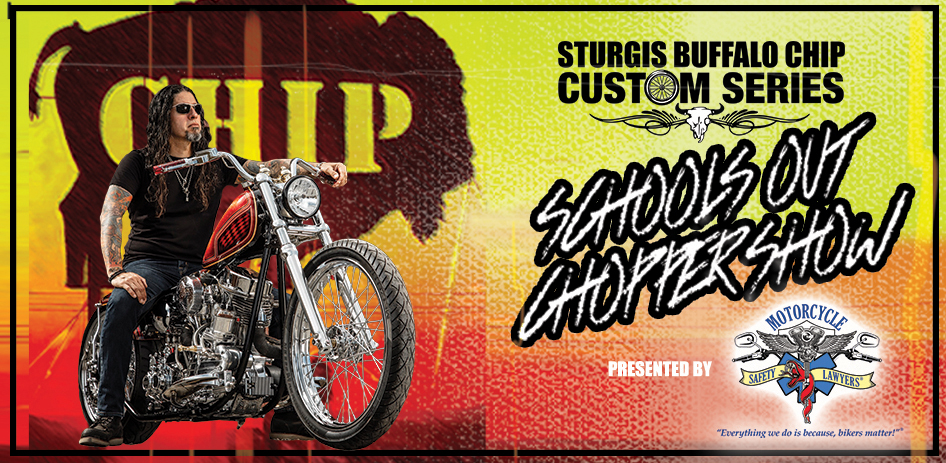 Choppers are cool. It's that simple. In fact, the first campers to ever pass through the Buffalo Chip gate in 1981 rode in on choppers, so it's only fitting that the Custom Series includes a show for chopper lovers. Which is exactly why the Legendary Buffalo Chip is again hosting the very cool School's Out Chopper Show during the Sturgis rally this Saturday August 5 from 11am to 3pm.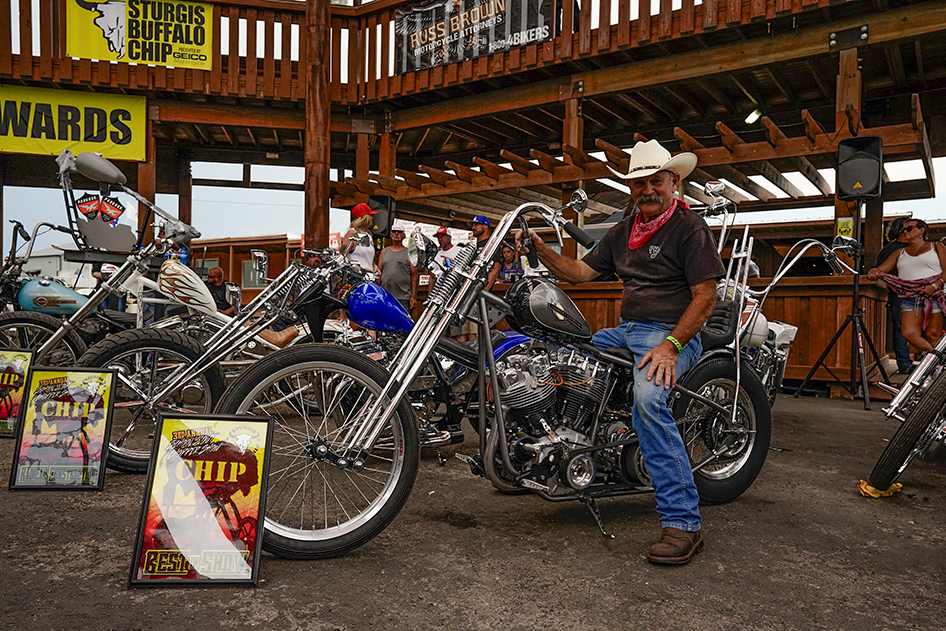 Just one from the Chip's Custom Series' bike shows, the School's Out Chopper Show features over $10,000 in cash and prizes. $2,500 Cash to Best of Show Winner plus $500 Cash to All First Place Winners
Xavier Muriel of Providence Cycle Worx and Celebrity Judge Actor Lorenzo Lamas will be on-site helping our very own, Jordan Mastagni, judge the esteemed bike show. 
Classes Include:
Radical

Chopper (Pre-Evo)

Old School Original (Chopper or Bobber, Pre-Evo)

Metric

Modern Bobber (Evo & up)

Modern Chopper (Evo & up)

Best in Show

Best Paint

1st Annual Lorenzo Lamas Renegade Award

– selected and presented by actor Lorenzo Lamas

Hot Bike Editor's Pick: Selected by Hot Bike President Jordan Mastagni
How to Enter and Win:
Ride in and register FREE on site at the Buffalo Chip's free-access CrossRoads Saturday, Aug. 5 from 11am-1pm and get ready to school the competition! Awards at 3pm. 
Over $10,000 in Cash and Prizes
In addition to your autograph from the celebrity judges, you could be going home with one of these valuable prizes for winning in your class plus a hand-fabricated trophy by Metal Works Garage:
Best in Show – $2,500 cash courtesy of

Motorcycle Safety Lawyers

Best Paint – Custom-made tank trophy by Ron Harris from Chop Docs Choppers
All Other Classes:
1st  place – $500 Cash courtesy of Motorcycle Safety Lawyers

2nd place – Kirsh Helmet 
In addition, the Best in Show winner will go on to compete against the winners of the other shows in the Sturgis Buffalo Chip Custom Series for the title of Custom Series King. All Best in Show winners will be invited onto the Buffalo Chip's legendary Wolfman Jack Main Stage where celebrity judges will crown the winner of this prestigious award.