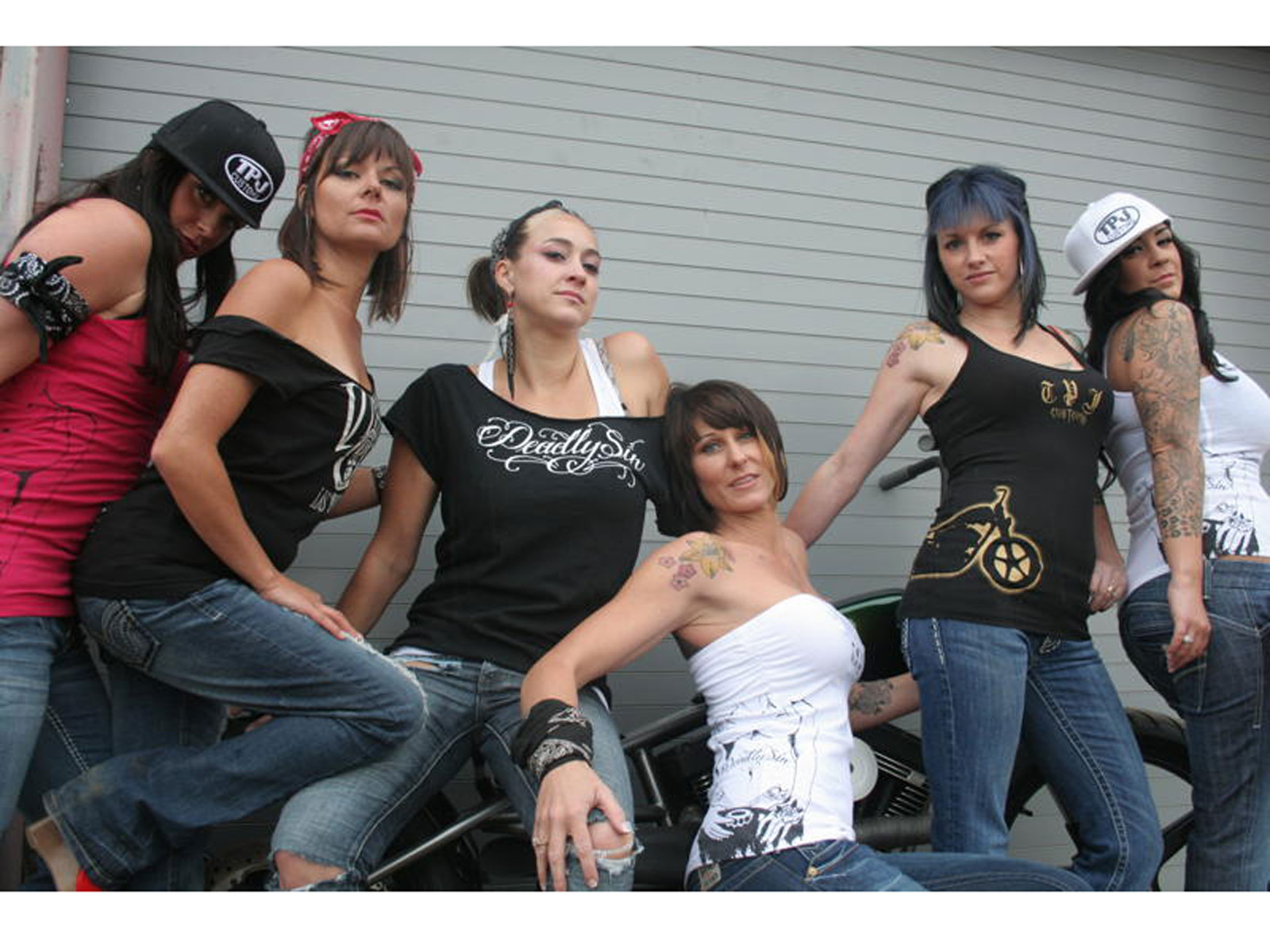 Deadly Sin Apparel is excited to announce its new partnership with TPJ Customs out of Lodi, California. Deadly Sin's breakout signature clothing line represents the unique and rugged strength of TPJ's custom built bikes.
TPJ's Bryan Schimke, builds bikes that are tough enough to withstand everyday abuse while having an unparalleled physique.
The sin of "Wrath" clearly emphasizes the sheer vengeance that Bryan's custom bikes exude. Deadly Sin Apparel has embodied Bryan's ideas to bring a new, raw clothing line to the motorcycle world. Bryan's featured bike, "Domino" has been displayed at prestigious events such as the Michael Lichter Internal Combustion Exhibit in Sturgis, and the Artistry In Iron Show in Las Vegas earlier this year. Check out Deadly Sin's updated website at DeadlySinApparel.com. You'll find tanks, hoodies, T's, hats and other accessories to enhance your wardrobe.