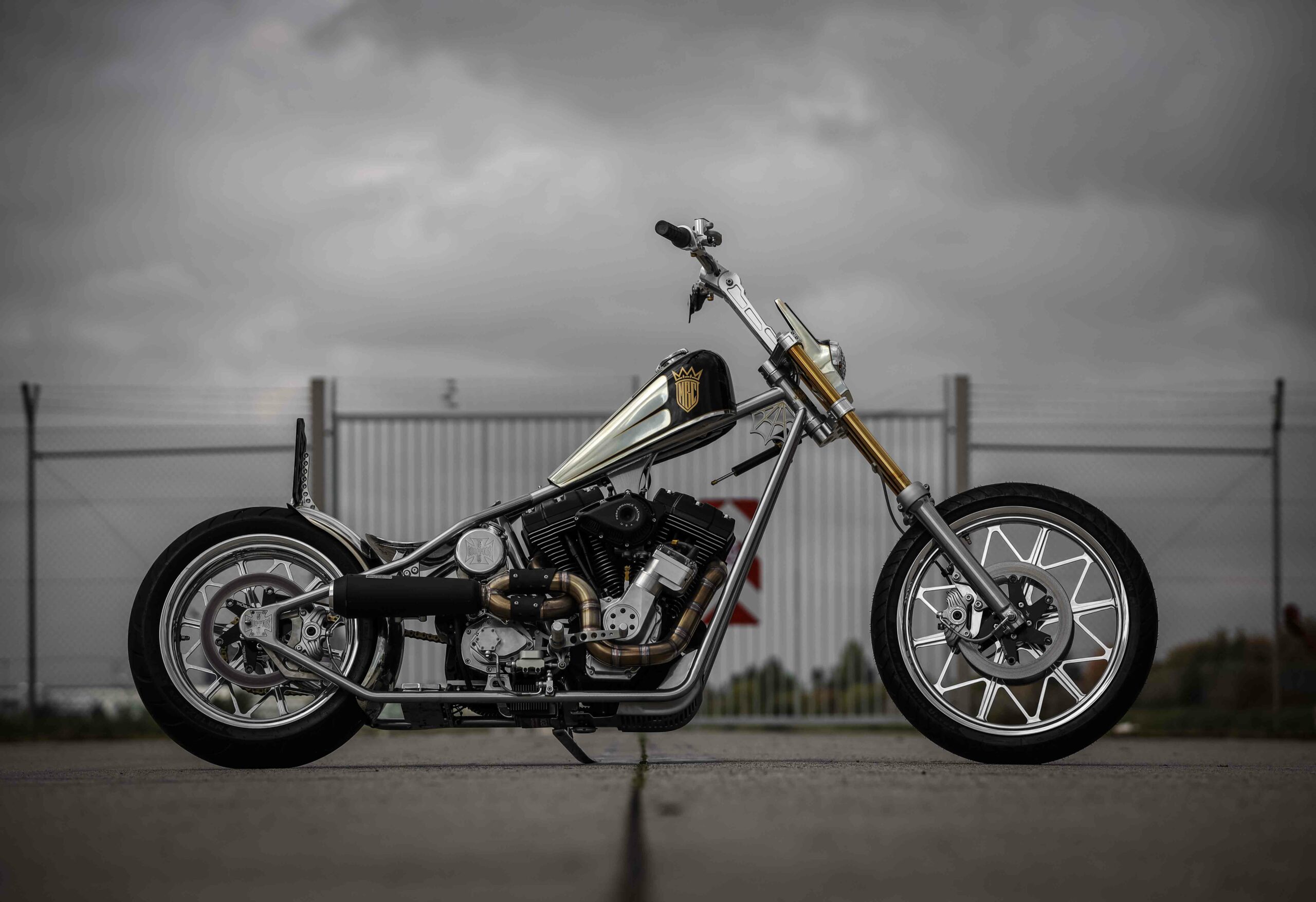 Martin Becker from MB Cycles does things a bit different. Take a look at the MB Cycles website and you'll notice he has a knack for blending motorcycle genres. This West Coast Choppers CFL build MB has dubbed Eisenhauer is just plain cool, adding a bit of performance to make it unique. MB Cycles' main focus is building custom American V-Twins.  In fact, MB is not a repair workshop, not a bolt-on boutique and they don't like their motorcycles categorized. MB bikes have a high recognition value and are only for individualists and outsiders: Puristic, radical and clean.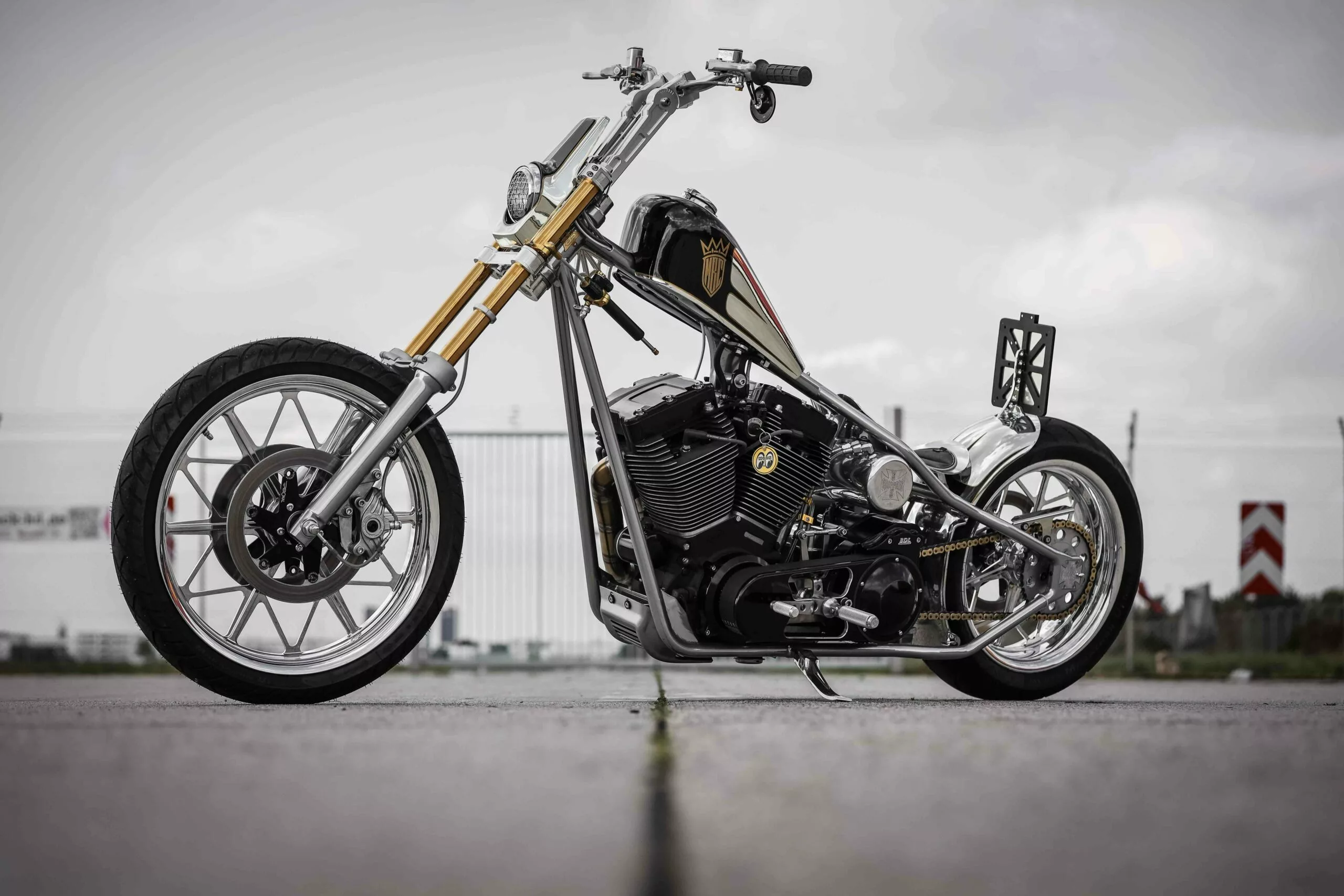 "I just do what I do," Martin says. "I never tried to follow any styles. I just wanted to have a sporty, speedy, full-throttle chopper." 
Some notable tweaks include a custom brake line through the front axle where the axle acts as a part of the line. F0r the bar setup, Martin used a set of Pro-One Triple Trees with a Vitty's riser, ABM aluminum handlebar, Quick throttle, Beringer brake and clutch lever with Beringer discs, Performance Machine calipers front and rear, CANBUS wiring from the front through the West Coast Choppers CFL frame to the Motogadget unit, Lyndall Brakes wheels special made 21×3.5-inches and 18×5.5-inches.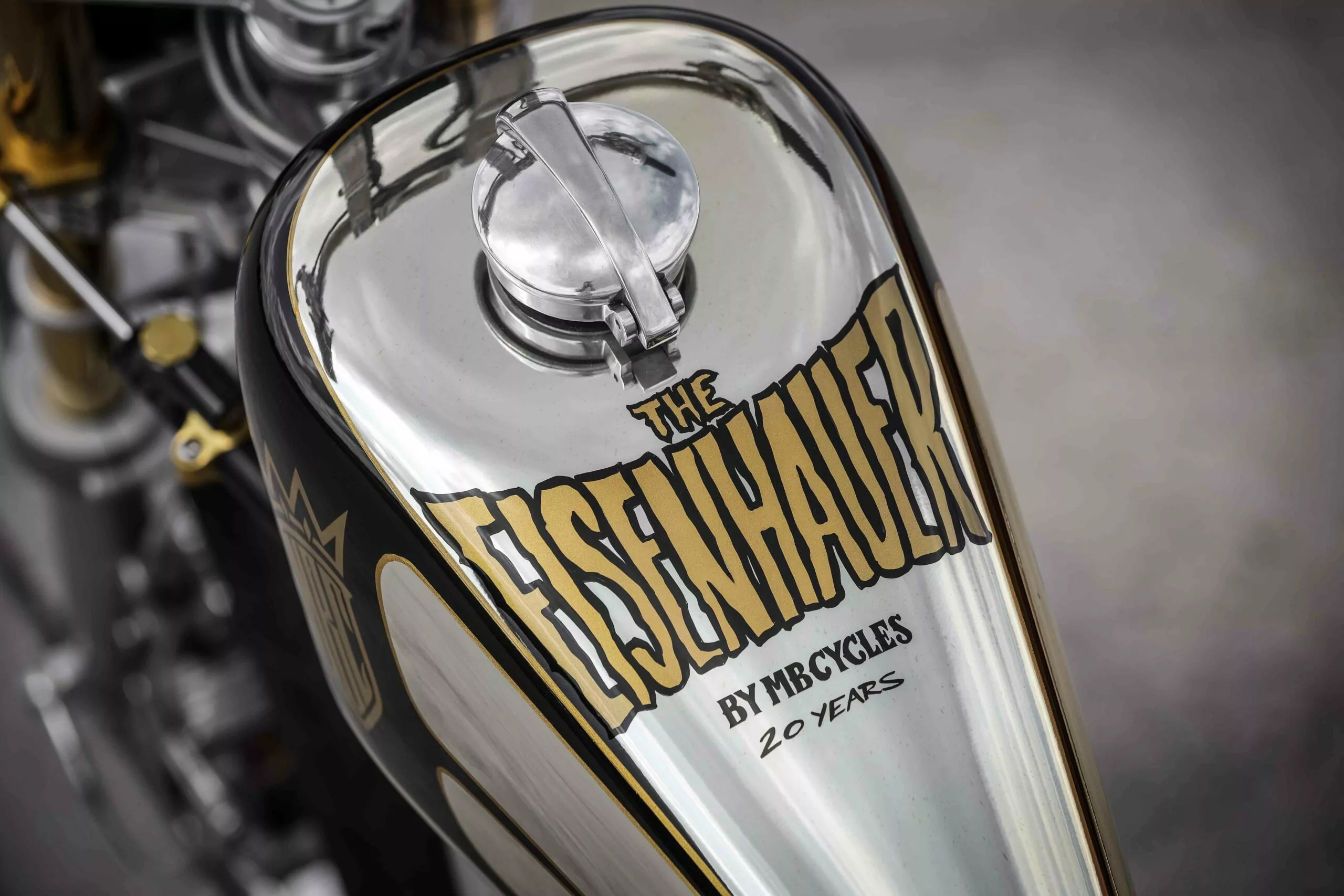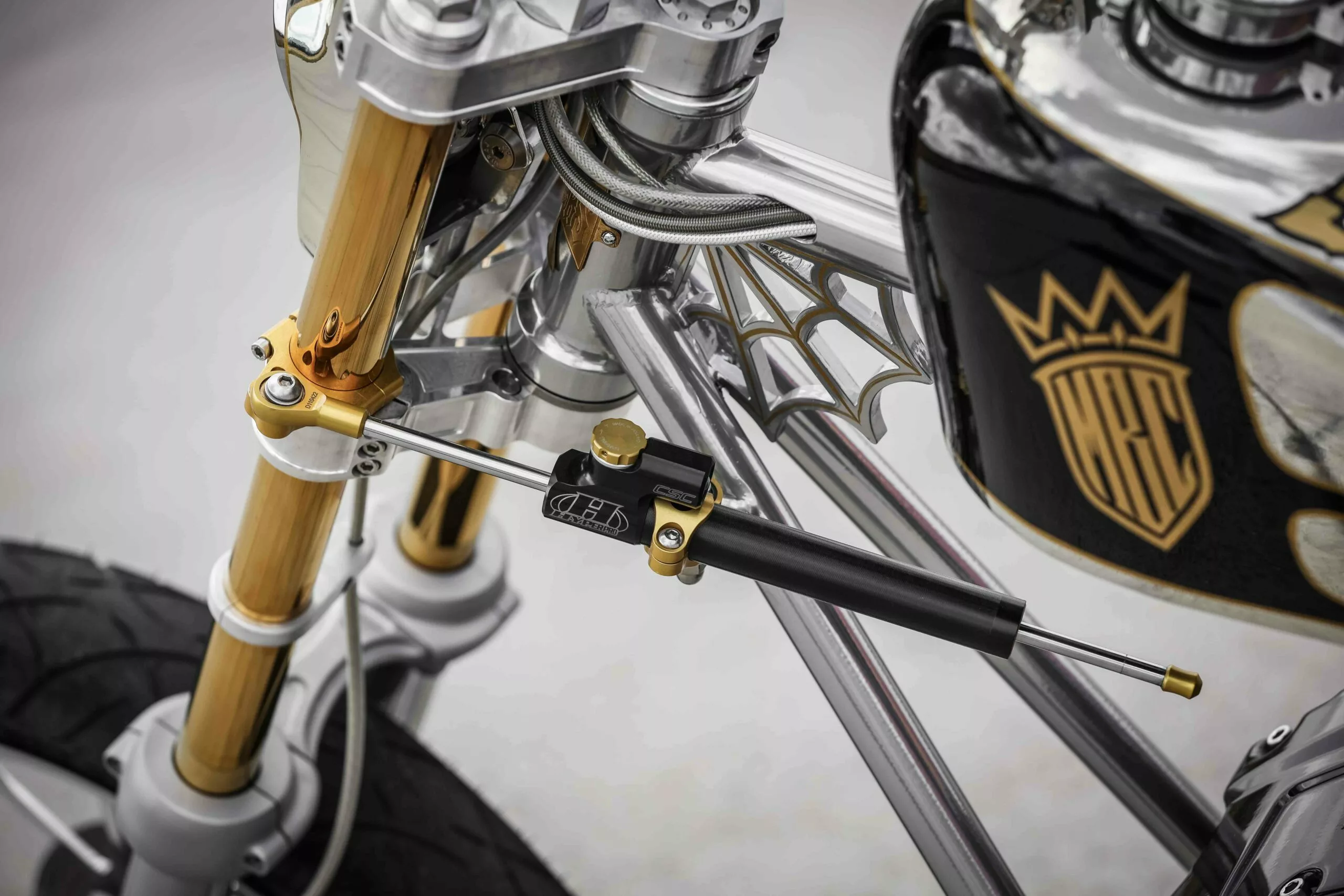 The exhaust is pretty trick too and features an electric adjustment taken from an R90 BMW. The stainless steel headers were crafted from Martin with help from BSL/Austria. The battery is located under the transmission. Martin also used a CV Carb, Tom Fork modified fairing, a Ness Fork Stabilizer, and all the wires and cables are routed through the frame. Martin also equipped the MB Cycles' CFL with Famous Fabricator mid controls, and a CFL side stand and seat pan.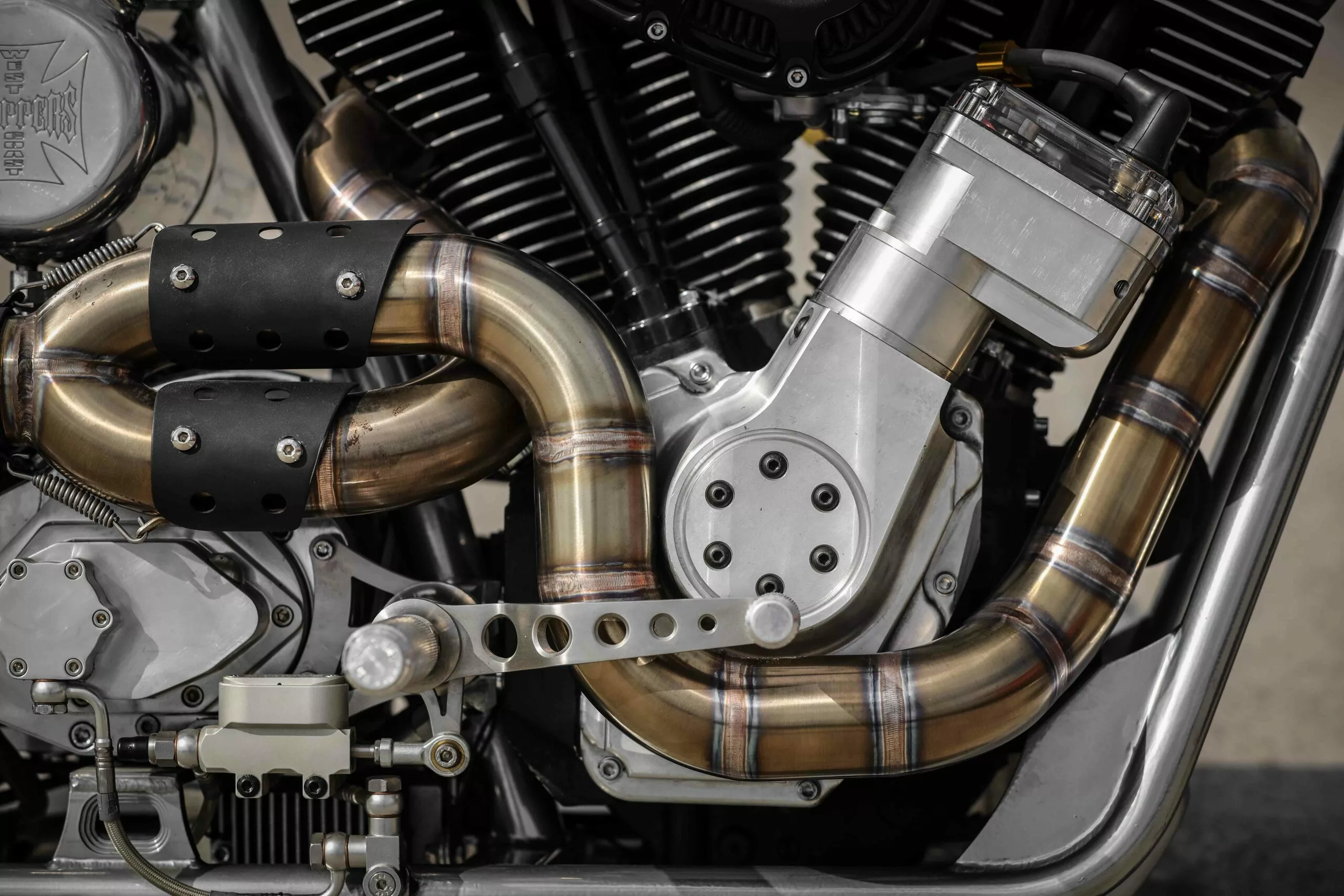 The most challenging part of this build for Martin was finishing it time for French bike show. In fact Martin completed the project two hours before they had to leave without a test ride. And in order to compete, each bike has to run to the top of the mountain (2,500 meters) and back without issues …otherwise you're out. Martin's first test ride made it to the top of this mountain and luckily everything worked out.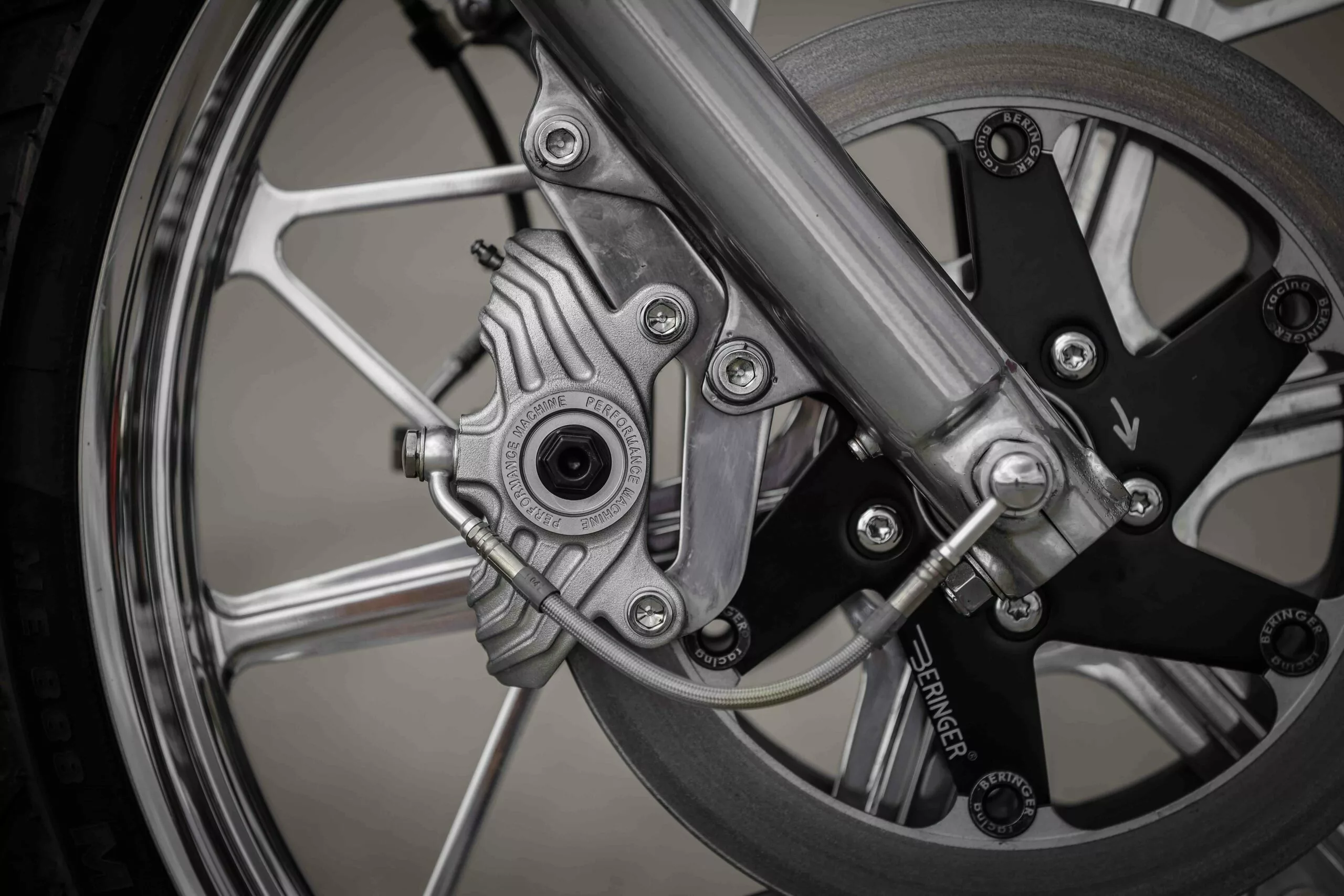 After he arrived and competed, MB Cycles' Eisenhauer build received a lot of attention. He was winning shows and getting featured in magazines around the Globe, from Italy, France, Germany and now the US (which makes him the happiest) from yours truly.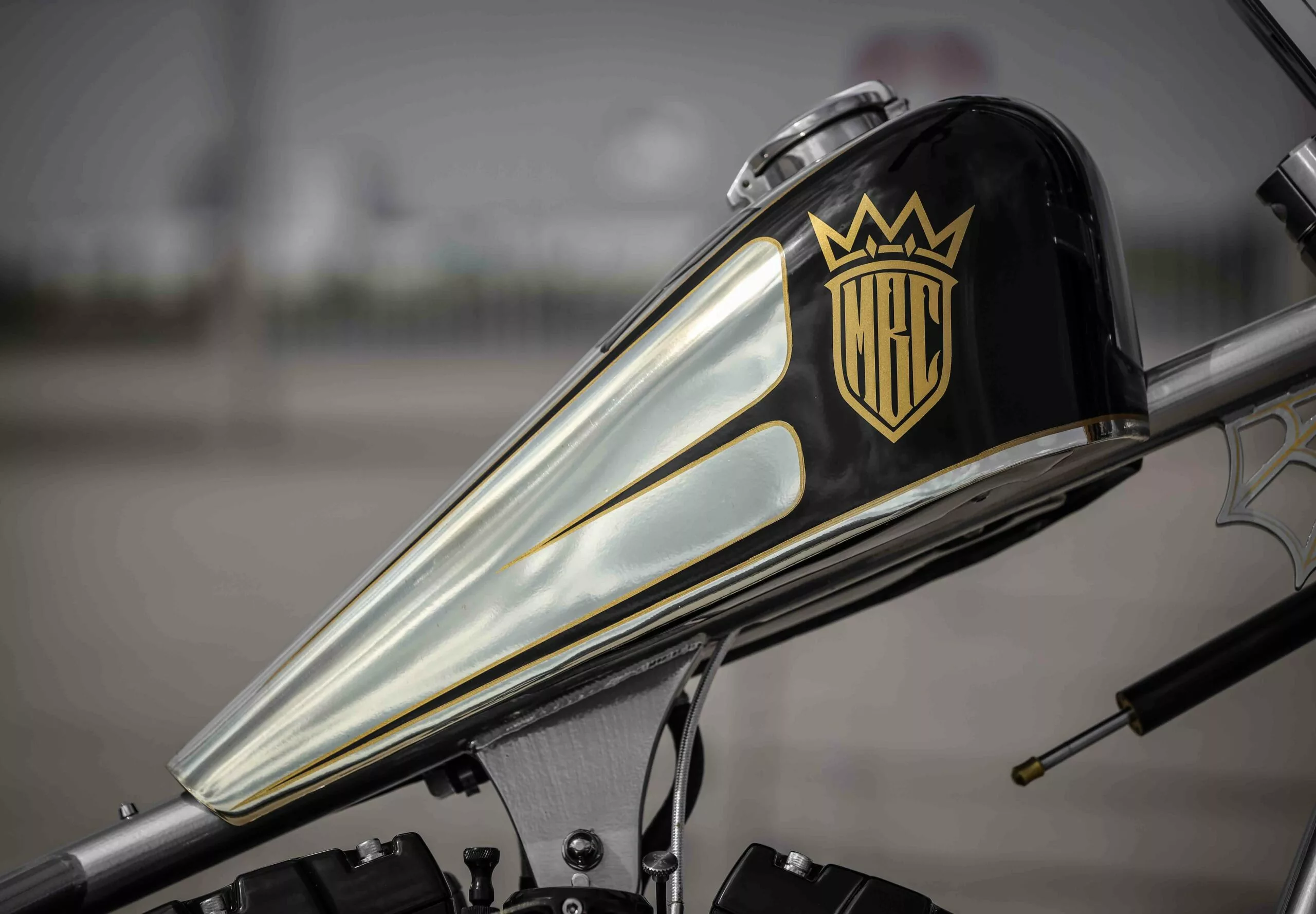 Right now Martin and the MB Cycles crew are working on S&S powered Evo Softail done up in Exile Cycles style, an S&S powered Panhead hardtail old-school chopper, two other West Coast choppers, a Bare Knuckle Chopper, and an S&S Powered Swingarm Panhead frame with a long swing arm…a fast machine made for the longer hauls. Stay tuned for more to come from MB Cycles. They definitely have our attention.