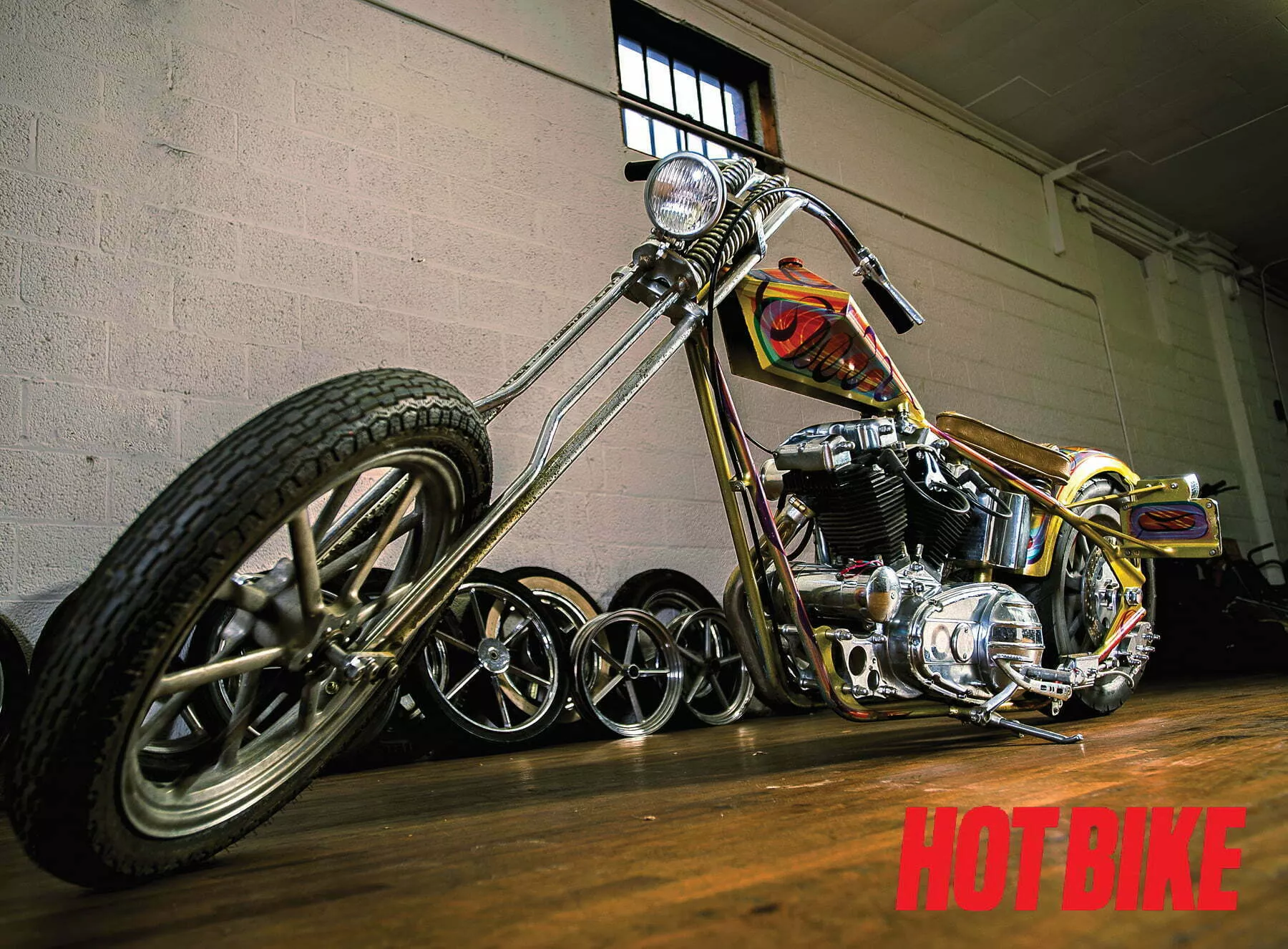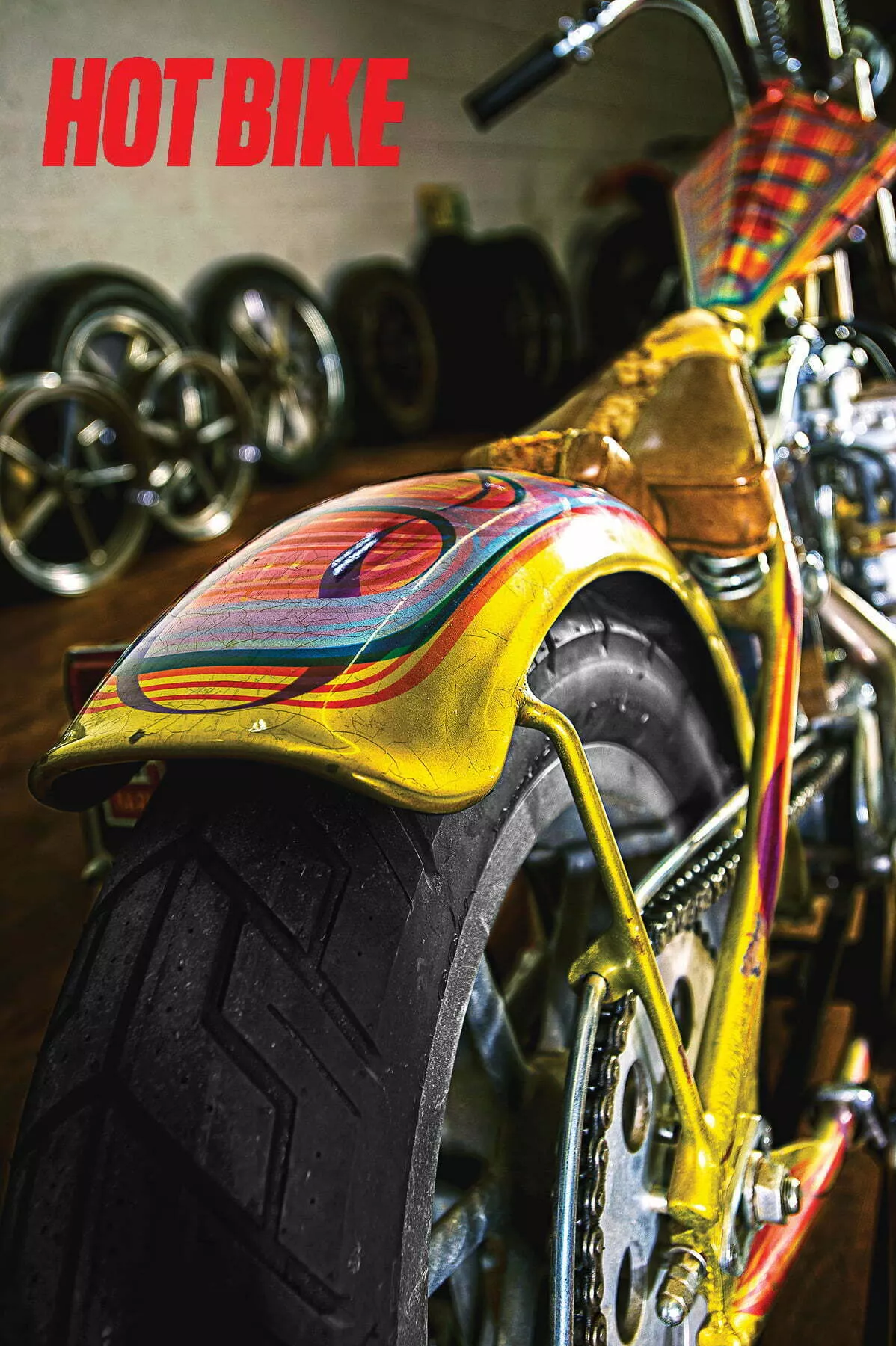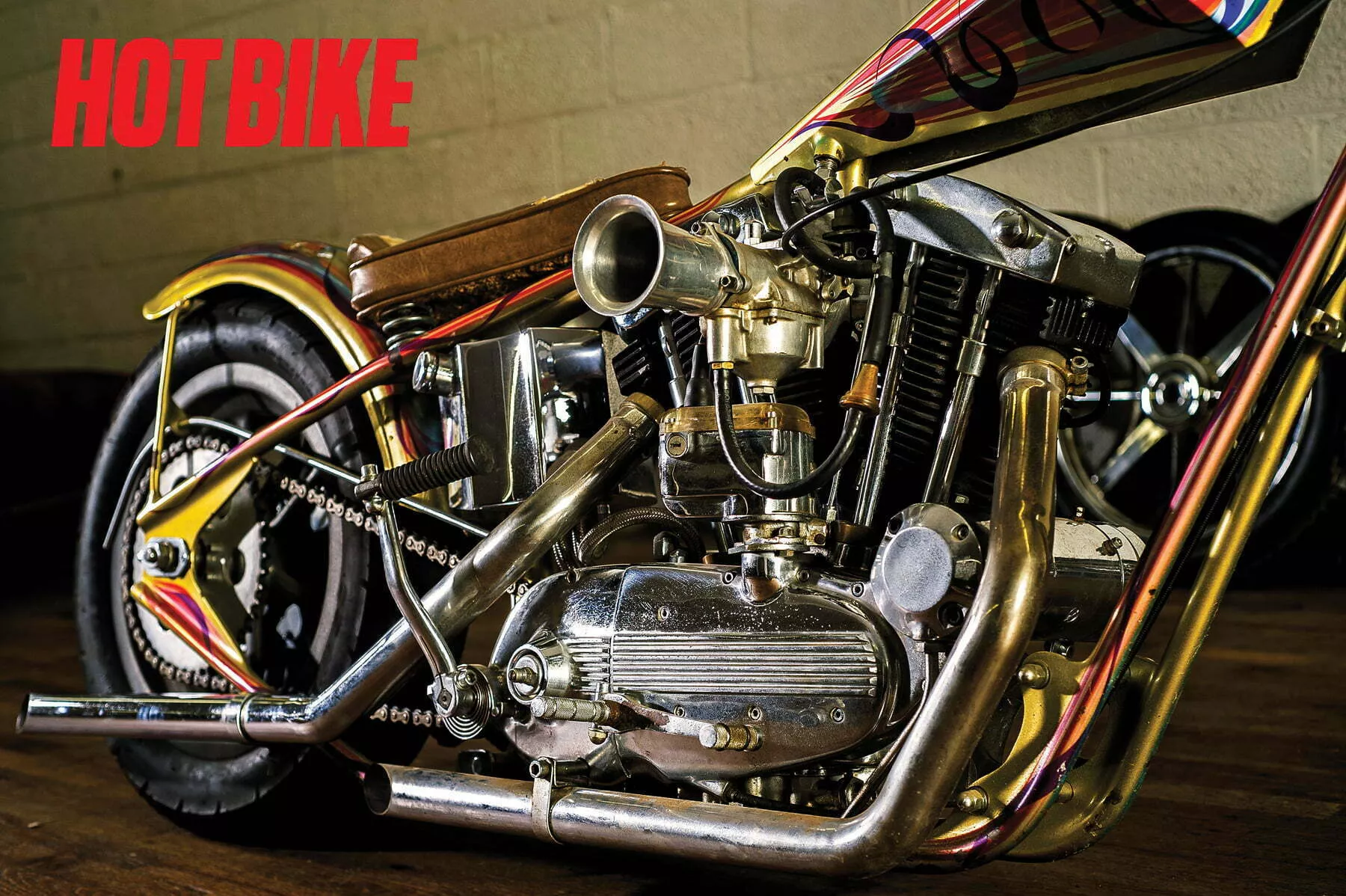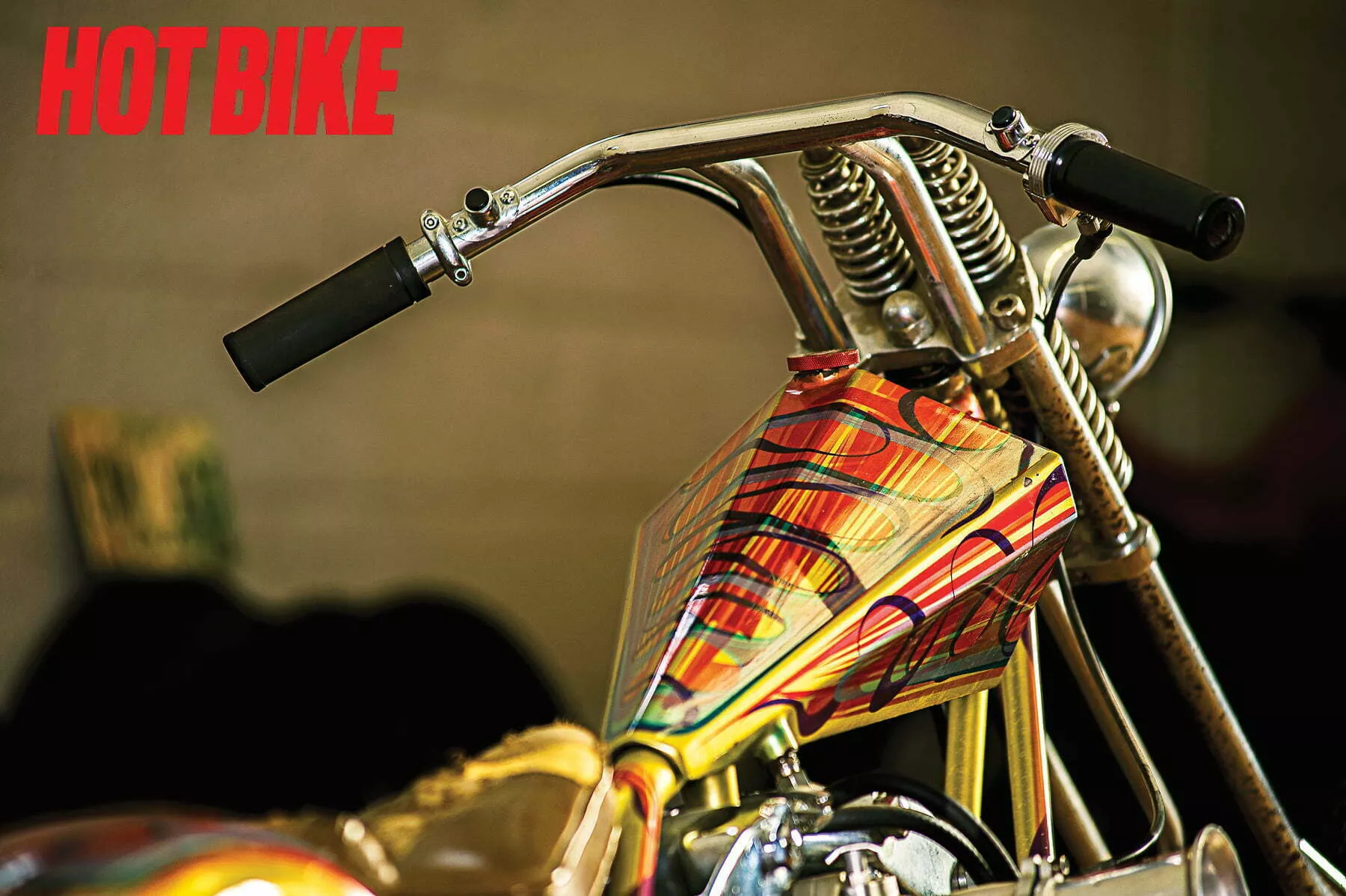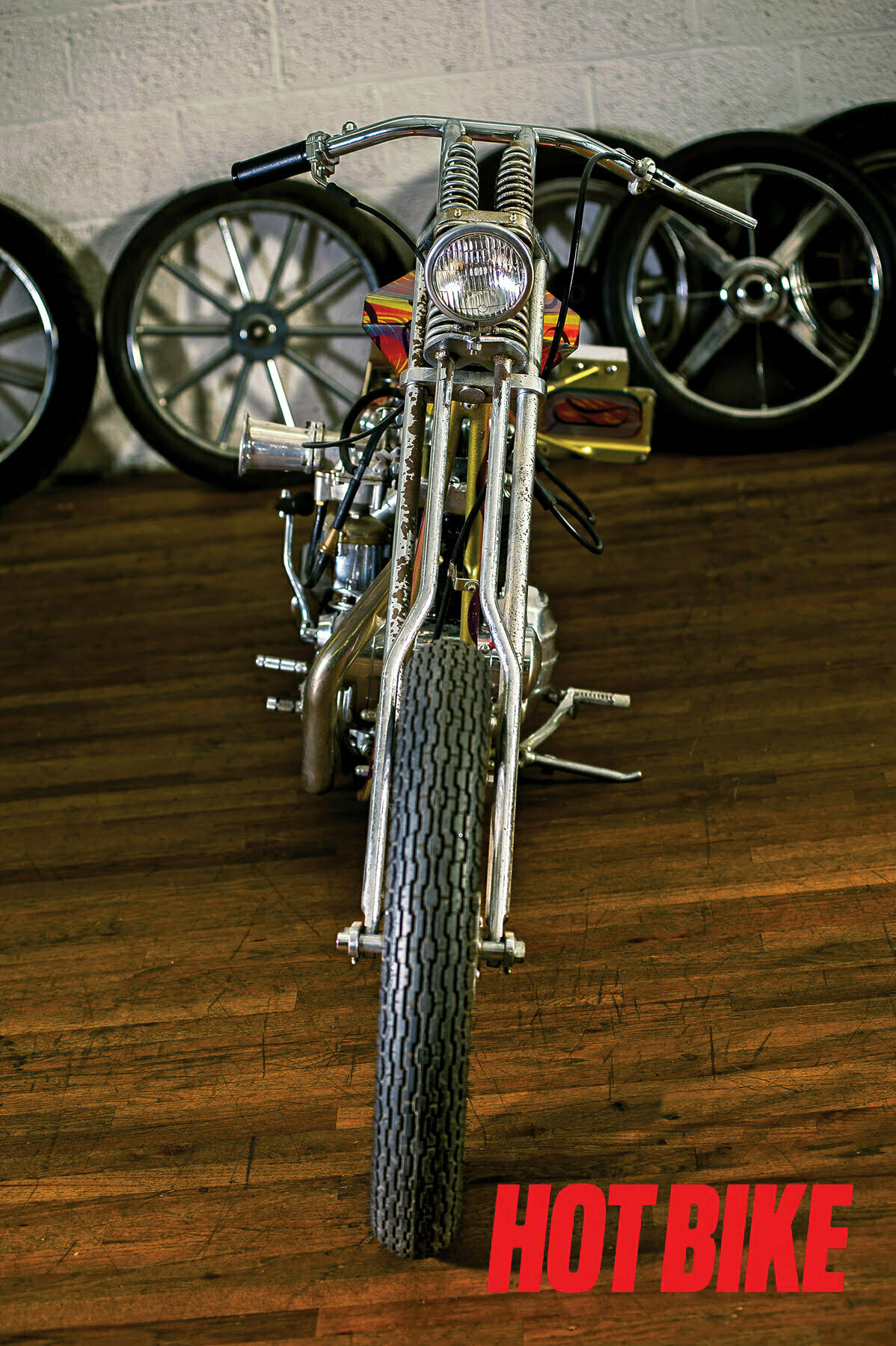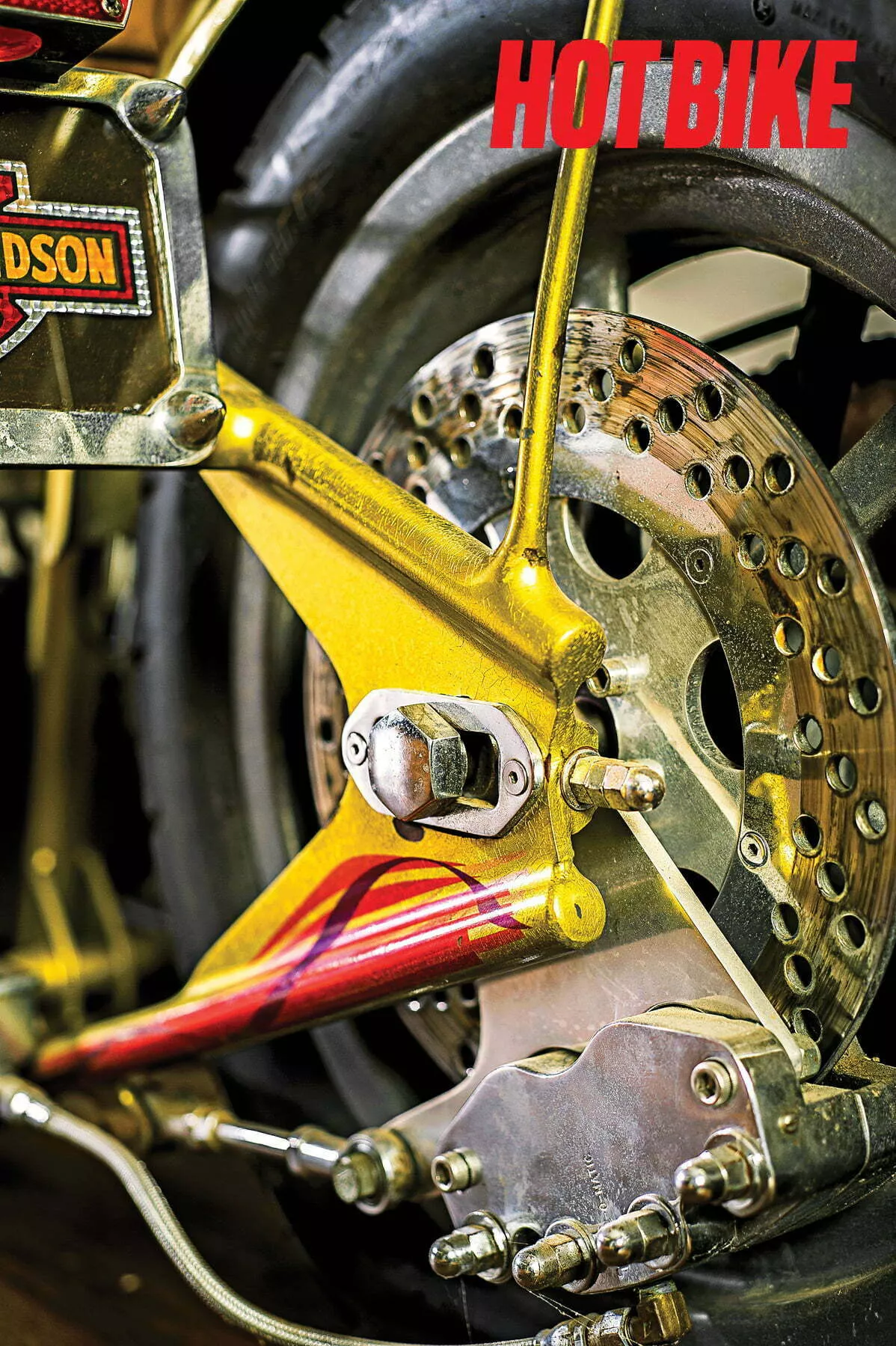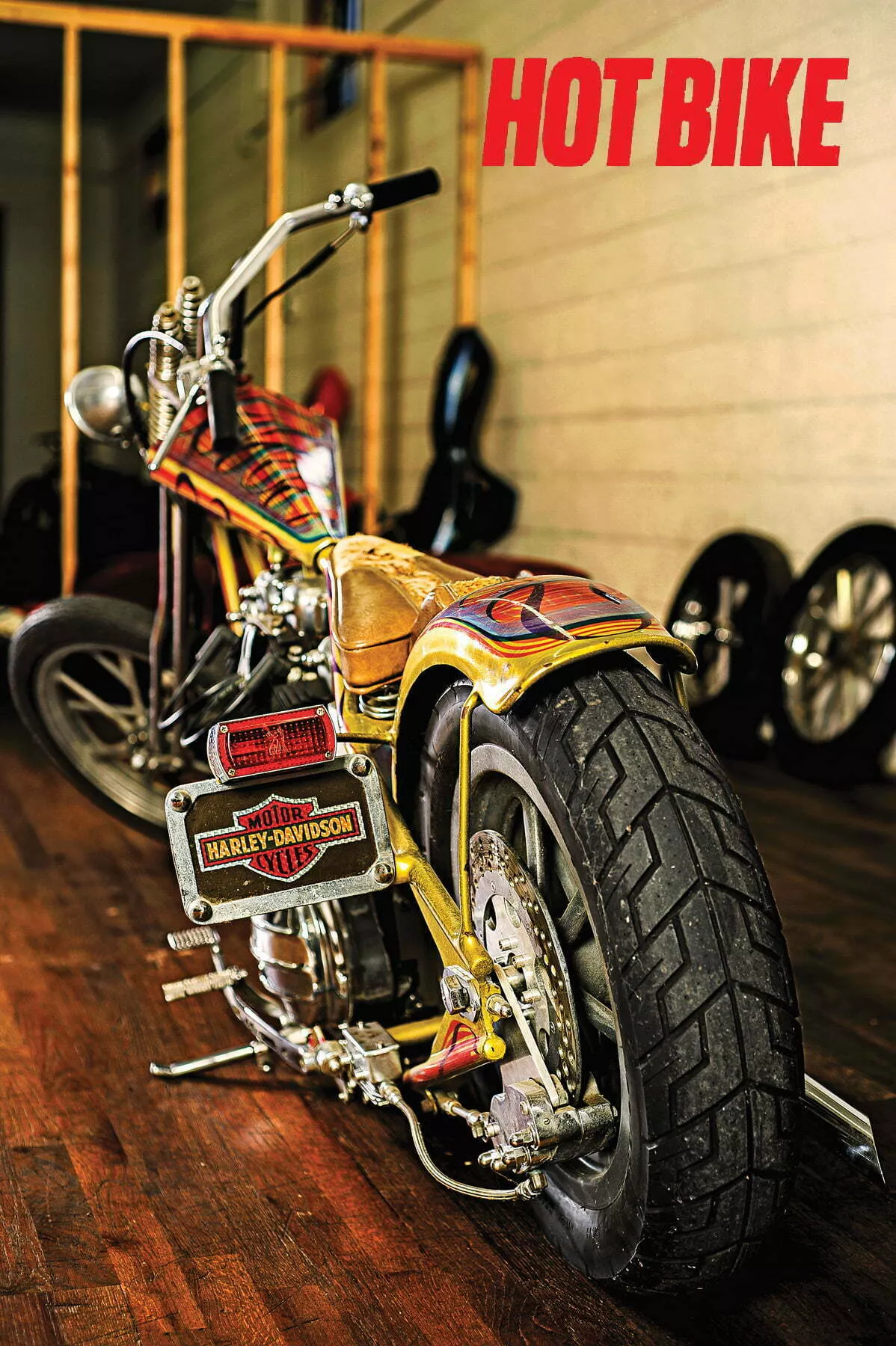 So my buddy Doc Merritt is a bit of a hoarder/collector just like we all are when it comes too old motorcycles and parts. If we didn't love it you wouldn't be eating ramen for weeks so we can buy that one final part. At least that's my struggle and cross to bear. The story starts out like this: Our friend Toby Hiatt, who is always on the hunt for anything and everything, found something of a lost relic while trolling the newspaper and interwebs. Knowing just who would be interested in this style of bike, Toby called Doc up and told him in a few short words, "Hey, man, there's a bike for sale and you may be interested in it."
Doc gave the number a ring, and it turned out to be the folks at a shop by the name of Whitey's Radiator who had the bike. Doc went to check it out real quick since Doc's shop and Whitey's are only a few miles apart. Long story short, the boys over at Whitey's were ready to ruin this relic with some flat black paint on the sheet metal and some Rockabilly Red on the the American Magnesium wheels to make some quick bucks on Craigslist selling it as a "bobber." They really had no idea what they had other than it was a 1967 H-D XL in some sort of rigid chassis with a springer fork.
Luckily Doc and Steve were able to make a deal, and Doc saved this bitchin' '70s Digger from becoming a "bobber." He loaded it up and hauled it back to his shop and started snapping photos of it and sending them to his good friend Tommy Summers to see if he knew anything about this bike. Tommy said it might be a Perewitz bike. It looked like his style, but he wasn't really sure. A few weeks went by still not really knowing anymore about this Ironhead or who built it. Then Doc received an email from a guy telling me to look at the March 1977 issue of Custom Bike magazine. The email then went on to say that the bike was the center spread in that issue. Like I said earlier, Doc is a hoarder, and it's a good thing he is because he actually had that exact issue of . Sure enough it was in there just like the email stated. Tommy was correct too; it was a Dave Perewitz bike.
Needless to say, this bike is going to stay the way it is and will always be at the shop Mount Airy Cyclery every day with all the other bikes and bits I collect.