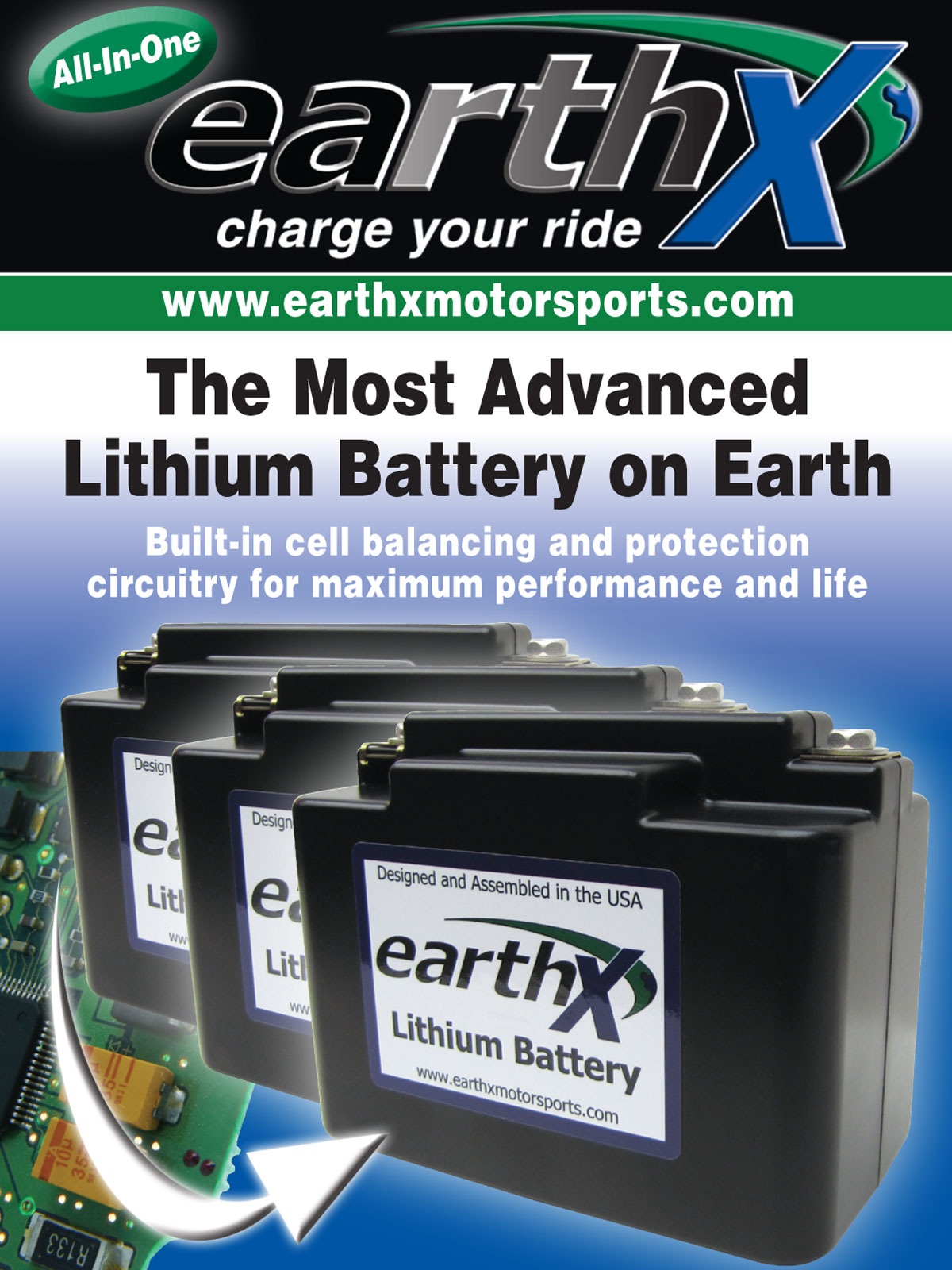 EarthX lithium batteries are drop-in replacements of standard 12V lead-acid batteries designed specifically for the motor-sports industry. We are the most advanced battery with built-in circuitry for protection, performance and life of your battery with no special charger required. Our batteries will work in dirt bikes, street bikes, ATV's, UTV's, snowmobiles, jet skis, and scooters!!!
Key Advantages of our Lithium Batteries:
Engineered, designed and assembled in the USA.
Almost 70-80% lighter than lead-acid batteries
Replacement is simple with universal terminal polarity
The best warranty in the market!
Has been tested to industry standards to meet SAE, UL and CE standards so the CCA's are accurate!
Xtreme sports tested in the field, track and lab!
For more information call us at (970) 301-6064 or email us at [email protected]