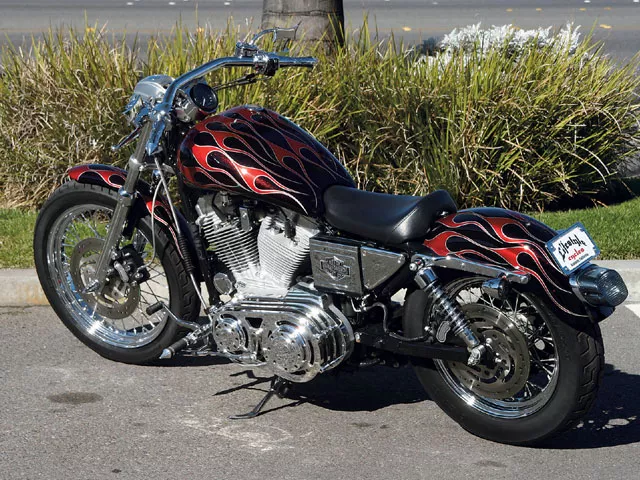 When we first heard a rumor about a 3-inch open beltdrive system being developed for the Sportster by Evolution Industries, we were very excited to see what the finished product would look like, and of course to see one installed. Naturally, all of our friends who ride Sportsters were waiting on pins and needles to get the inside scoop on when this kit would be made available to the public. They didn't have long to wait.
Well, rumor became reality at the last V-Twin Expo in Cincinnati, OH, as Evolution Industries unveiled its 3-inch beltdrive kit for the Sportster. The response to the system was phenomenal. After talking to the people from Evolution Industries about what went into the creation of this beltdrive system, we knew right then and there that we had to get our hands on one and do the install. They were more than kind enough to oblige.
As luck would have it, our friends from LifeStyle Cycles in Anaheim, CA, were working on a custom '03 Sportster project that was a perfect candidate for the Evolution Industries beltdrive. The '03 Sporty already had a stretched tank and custom paint and pipes, and would really look sharp with an open primary. We got the kit down to LifeStyle Cycles and followed along as mechanic Anthony Walton did the expert install on this innovative and unique beltdrive system. During the installation process, LifeStyle Cycles found a couple of ways to improve on this already incredible setup, so you get to see them here first. But enough talking-let's dive right in to the installation process of this beltdrive system.
With the derby cover in place, the installation took an interesting turn when LifeStyle Cycles' owner Junior decided he wanted to extend the left foot control out 1 inch. This extension will give the controls better ergonomics, help strengthen the shift-rod connection from the shifter, and take stress off the connection to the shift arm to the shift linkage. So Anthony removed the left side control. To accommodate the extra 1-inch spacers, new bolts were acquired that were 1-inch longer than stock. With a four-point connection, there's no worry about lack of strength on the controls.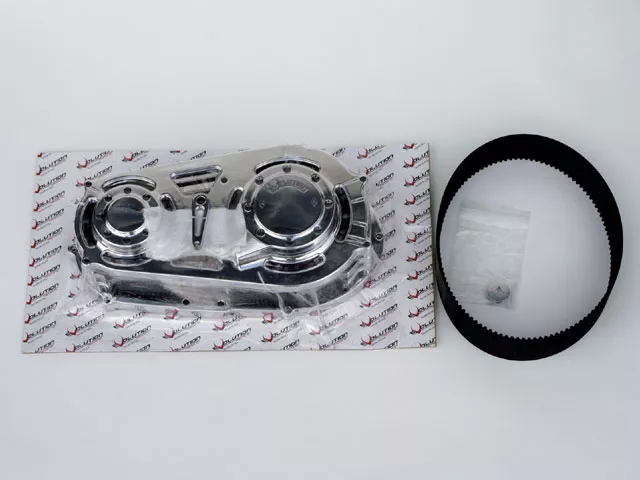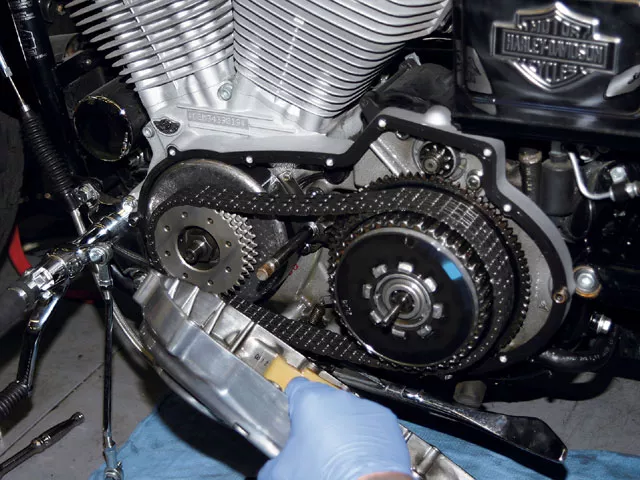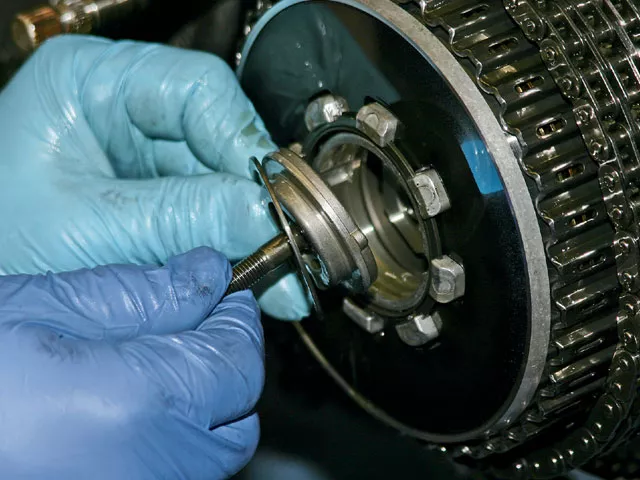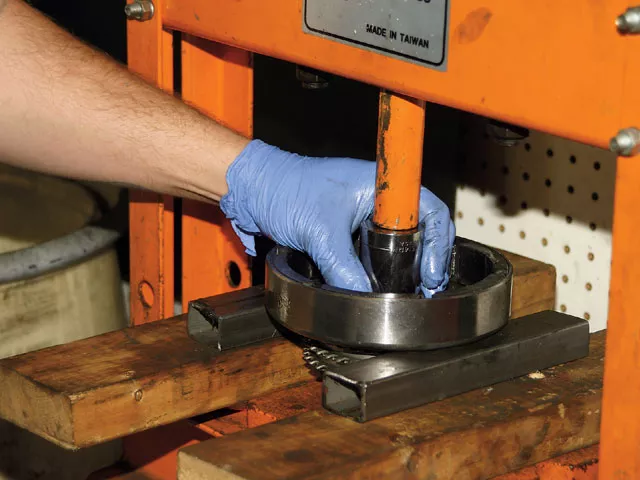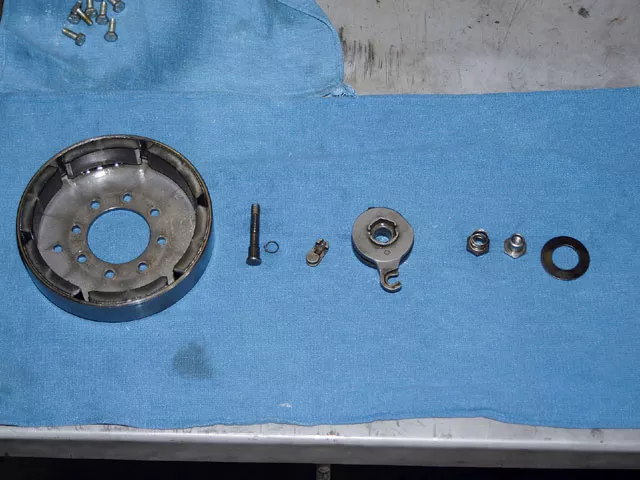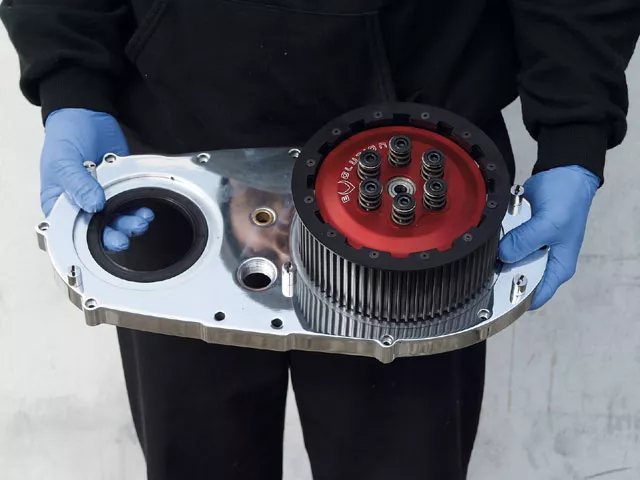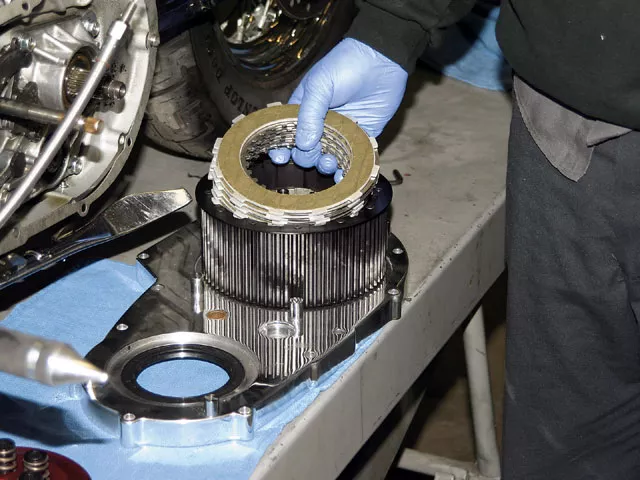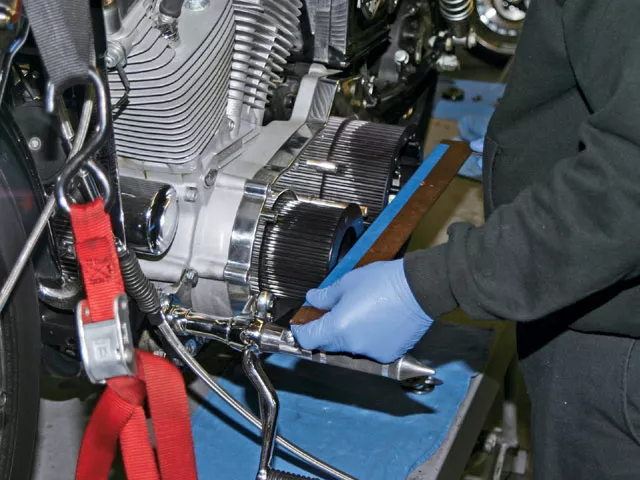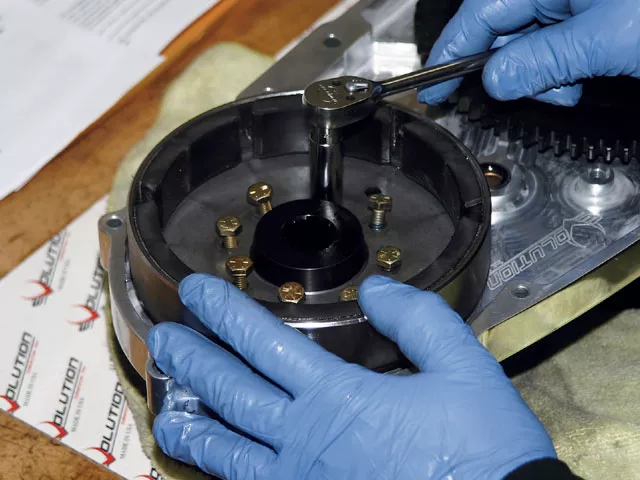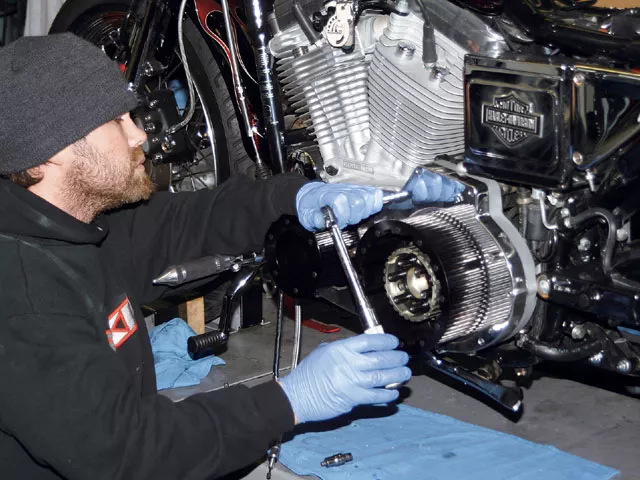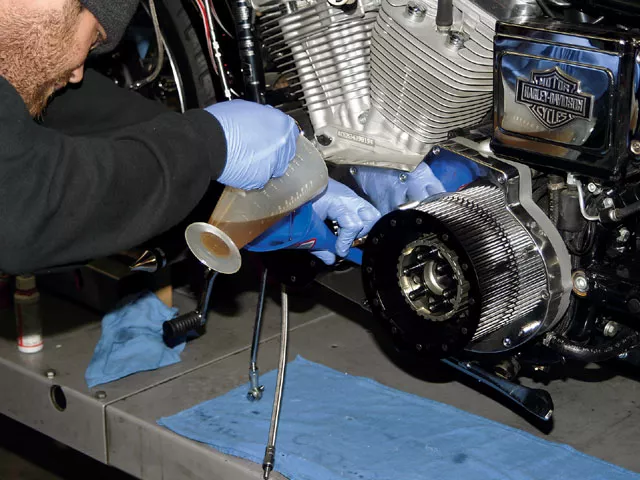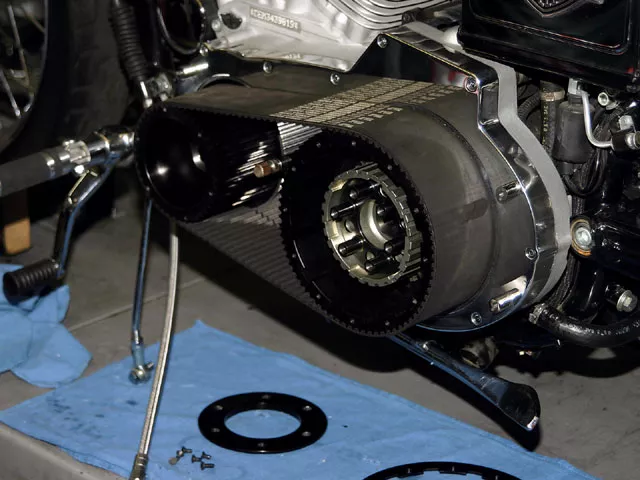 _Sources
Evolution Industries
(909) 594-7969
www.evoindusa.com_