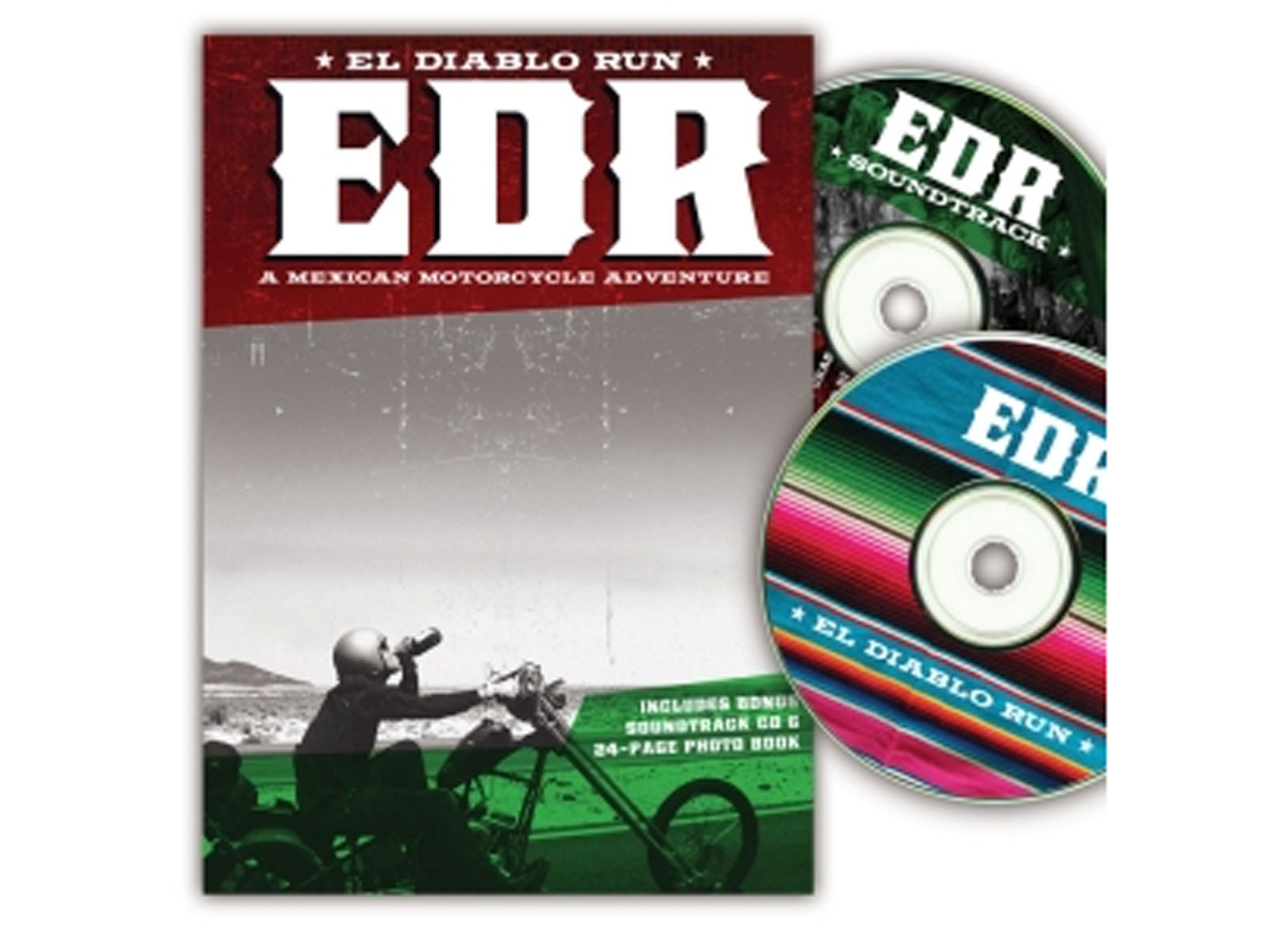 Murrieta, CA-Ever wonder what happens when a few hundred bikeriders with an insatiable appetite for fire, beer and mayhem ride hand-built choppers across twisty, pitted tarmac from SoCal to Baja and back? The El Diablo Run gives freedom-lovers a chance to go places and do things that are simply not possible at home in the USA. Follow this eclectic band of Diablo Runners as they comb the beaches, brothels and back alleys of San Felipe and Ensenada on a quest for cheap tacos, loose women and good times.
EDR: A Mexican Motorcycle Adventure is a two-disk set that includes the 60-minute documentary, a 24-page booklet and bonus cuts from all the bands featured on the soundtrack.
Long-time EDR supporters Tyler Malinky at Lowbrow Customs and Wes White at Four Aces Cycle worked with EDR co-founders Bill Bryant and Harold McGruther to produce this video, which is available today at Lowbrowcustoms.com . To order direct, visit http://www.lowbrowcustoms.com/index.php?l=product_detail&p;=1998.
For distribution information or to receive a free copy for private screening, please contact [email protected]