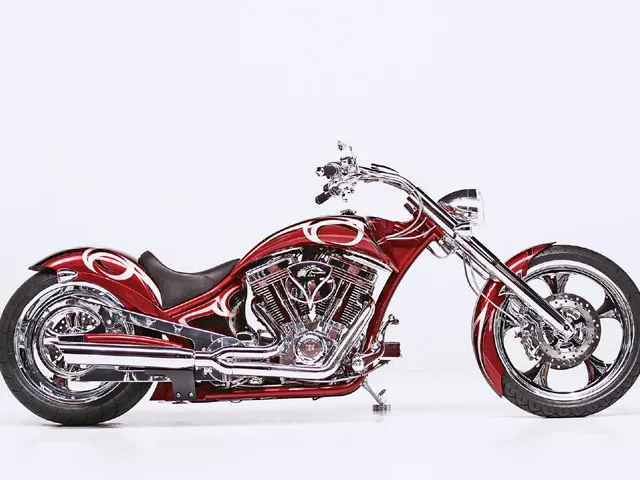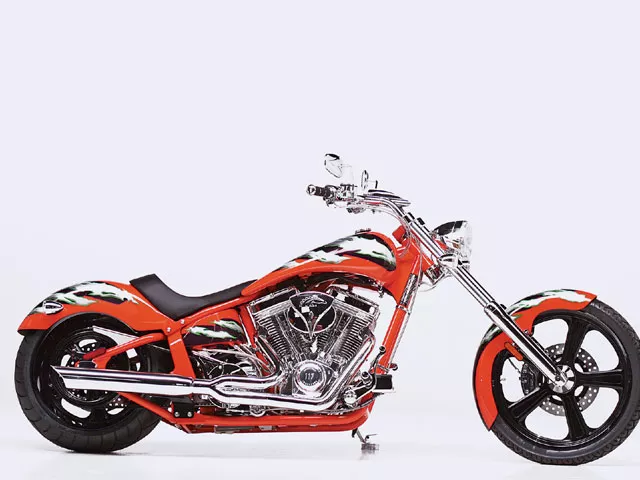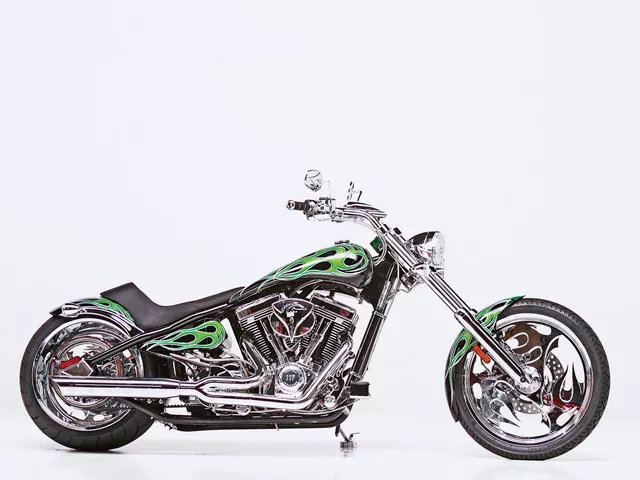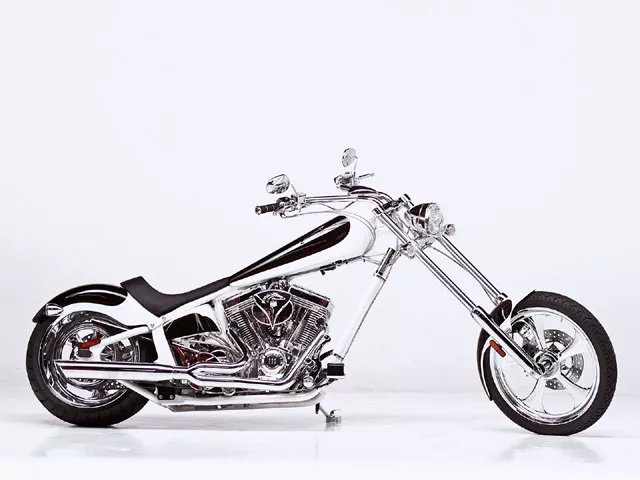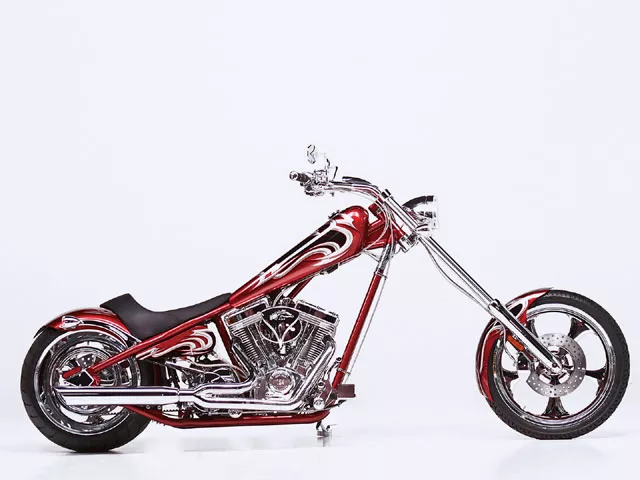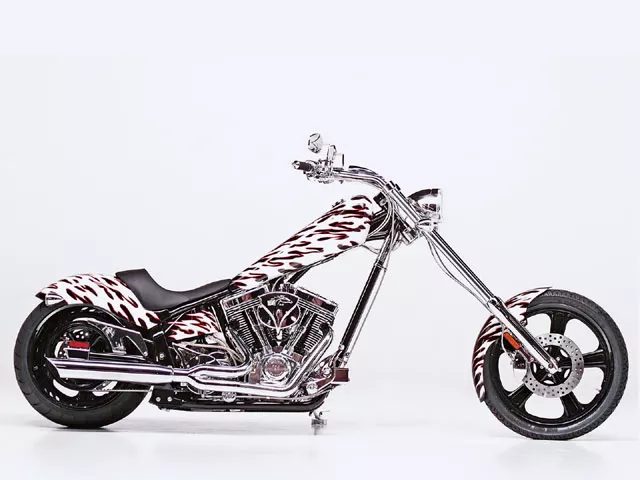 After last year's 10-year anniversary celebration at American IronHorse (AIH), we were anxiously awaiting what the Fort Worth, TX, manufacturer had in store for '07. Along with other motorcycle journalists, we joined many AIH dealers from across the country at the company's annual dealer meeting.
Since the first bike rolled out of AIH's doors in 1998 (two years after the company's inception), AIH has been making a name for itself by building a line of what it refers to as high-performance, customized cruisers and choppers. These motorcycles are designed to appeal to buyers shopping for a custom motorcycle. Riders searching for a bike that looks as if it just rolled out of a custom builder's shop-while at the same time having all the advantages of a motorcycle built by a large, reliable manufacturer and backed by a nationwide dealer network-will be able to find just what they are looking for. This strategy has helped AIH gain an enviable position in the American V-Twin industry.
To kick off its 11th year in business, AIH has completely redesigned its flagship model, the Slammer. Since its inception in 1998, the Slammer has always been the bar against which all other bikes built by AIH have been measured. From year to year the Softail-style bike has been changed to keep it current in terms of both style and technical functions. This year, however, it's an entirely different story. Guided by the vision of both Jeff Long (V.P. of design), and Scott Waters (V.P. of engineering and product development), the new Slammer shows off to the world cutting-edge style coupled with some of the best components available. The '07 Slammer was designed without any restraints. Scott and Jeff had the green light to begin with a blank canvas as they redefined not only the motorcycle itself, but the direction in which the company is headed as a whole. If this model is any indication of things to come, we are keeping our eyes open for any developments out of Texas.
This year's Slammer has a long and low stance accentuated by features such as 45 degrees of rake, an inverted fork, V-handlebars, "Venomous" two-piece fuel tank and exposed backbone, drop seat, extended LW1 Stealth swingarm, two-into-one exhaust, and 300mm rear tire covered by a diminutive close-fitting rear fender.
The Slammer shares its 111-inch S&S; polished motor with the rest of the '07 line, which is comprised of six bikes, including three cruisers (Slammer, Outlaw, and Tejas) and three choppers (Texas Chopper, Legend, and LSC). One major item that separates the Slammer from the remainder of the lineup is the fact that it's the only bike produced this year equipped with AIH's new closed-loop SMART EFI system. You can bet we will be seeing this feature on the remainder of the models built by AIH next year.
Other features across the line include six-speed close-ratio right-side-drive transmissions, hydraulically operated clutches, raked triple-trees, a new Illuminati headlight, long-life LED turn signals, V-handlebars, and AIH's signature digital information center. All the bikes for '07 are equipped with 21-inch front wheels and wear a variety of rear tires ranging in size from 240mm to 300mm. While not earth-shattering (but equally as important as the other features), AIH has redesigned the seats on all of its models to include a contoured rear section designed to cradle your lower back, resulting in longer, more comfortable saddle time.
If the 111-inch S&S; engine is just not enough for you, AIH offers two other options: a 117-inch ($1,000) or a 124-inch ($2,000) motor from the Viola, WI, manufacturer, both of which can be ordered either polished or powdercoated ($1,675), with or without diamond-cut cylinders and heads. Back for '07 is AIH's chrome package ($2,800), which includes wheels (eight styles), rotors, and pulleys, all backed by a three-year factory warranty. The rear suspension has been upgraded on both the Slammer and Texas Chopper to an adjustable air-ride system built for AIH by Progressive Suspension. The Outlaw is available only with gas shocks.
If you have ever sauntered across an IronHorse showroom, you know AIH offers numerous high-quality paint choices. From powdercoated frames and monochromatic paint schemes to the wildest custom graphics, AIH has it all. Between the combination of 18 base colors and literally thousands of accent colors, the aesthetic possibilities are endless. In total there are five levels of paint upgrades, ranging in price from $500 to $4,500. Adding to the allure of the bikes is the fact that each is manufactured to the buyer's specs (either dealer or eventual buyer). This means that any of the company's accessories (covers, mirrors, pegs, seats, and sissy bars) can be ordered directly from the factory in conjunction with any wheel and paint choices.
All bikes for '07 come with an unlimited-mileage, two-year warranty backed by more than 90 authorized dealers from coast to coast. As of press time, AIH was finalizing the details of some creative financing packages. While we don't yet have all the particulars, we understand the packages will be very attractive to buyers. Whether you are in the market for a new bike or not, you should get down to your nearest dealer and see what AIH has to offer.
Slammer
| | |
| --- | --- |
| Model | Slammer |
| Engine | S&S; 111-inch polished |
| Exhaust | AIH |
| Induction | SMART EFI |
| Primary Drive | Enclosed Chain |
| Clutch | Primo |
| Transmission | AIH six-speed RSD |
| Final Drive | 1-1/2-inch belt |
| Charging System | 32 amps |
| Brakes | |
| Front | Performance Machine dual six-piston |
| Rear | Performance Machine six-piston |
| Wheels | AIH |
| Front | 21×2.5 |
| Rear | 18×10.5 |
| Tires | Metzeler |
| Front | 21×120 |
| Rear | 300/18 |
| Front Suspension | AIH |
| Rear Suspension | Progressive adjustable air ride |
| Frame | DayTec |
| Stretch | 2 inches out |
| Rake | 38 degrees; +7-degree trees |
| Trail | 3.4 inches |
| Swingarm | DayTec Stealth +2 inches |
| Seat Height | 25 inches |
| Dry Weight | 650 lbs |
| MSRP | $38,995 |
Outlaw
| | |
| --- | --- |
| Model | Outlaw |
| Engine | S&S; 111-inch polished |
| Exhaust | AIH |
| Induction | S&S; Super G |
| Primary Drive | Enclosed chain |
| Clutch | Primo |
| Transmission | AIH six-speed RSD |
| Final Drive | 1-1/2-inch belt |
| Charging System | 32 amps |
| | |
| Brakes | |
| Front | AIH four-piston |
| Rear | AIH four-piston |
| Wheels | AIH/RC Components |
| Front | 21×2.5 |
| Rear | 18×8.5 |
| Tires | Metzeler |
| Front | 21/90/90 |
| Rear | 240/18 |
| Front Suspension | AIH |
| Rear Suspension | AIH |
| Frame | DayTec |
| Stretch | 2 inches out |
| Rake | 38 degrees; |
| | +4-degree trees |
| Trail | 3.4 inches |
| Swingarm | DayTec A-style |
| Seat Height | 25 inches |
| Dry Weight | 650 lbs |
| MSRP | $30,395 |
Tejas
| | |
| --- | --- |
| Model | Tejas |
| Engine | S&S; 111-inch polished |
| Exhaust | AIH |
| Induction | S&S; Super G |
| Primary Drive | Enclosed chain |
| Clutch | Primo |
| Transmission | AIH six-speed RSD |
| Final Drive | 1-1/2-inch belt |
| Charging System | 32 amps |
| | |
| Brakes | |
| Front | AIH four-piston |
| Rear | AIH four-piston |
| Wheels | AIH/RC Components |
| Front | 21×2.5 |
| Rear | 18×10.5 |
| Tires | Metzeler |
| Front | 21/90/90 |
| Rear | 280/18 |
| Front Suspension | AIH |
| Rear Suspension | Rigid |
| Frame | DayTec |
| Stretch | 8 inches up/4 inches out |
| Rake | 38 degrees; |
| | +4-degree trees |
| Trail | 3.4 inches |
| Swingarm | N/A |
| Seat Height | 24.75 inches |
| Dry Weight | 650 lbs |
| MSRP | $28,995 |
Legend
| | |
| --- | --- |
| Model | Legend |
| Engine | S&S; 111-inch polished |
| Exhaust | AIH |
| Induction | S&S; Super G |
| Primary Drive | Enclosed chain |
| Clutch | Primo |
| Transmission | AIH six-speed RSD |
| Final Drive | 1-1/2-inch belt |
| Charging System | 32 amps |
| Brakes | |
| Front | AIH four-piston |
| Rear | AIH four-piston |
| Wheels | AIH/RC Components |
| Front | 21×2.5 |
| Rear | 18×8.5 |
| Tires | Metzeler |
| Front | 21/90/90 |
| Rear | 240/18 |
| Front Suspension | AIH |
| Rear Suspension | AIH |
| Frame | DayTec |
| Stretch | 6 inches up/4 inches out |
| Rake | 38 degrees; |
| | +4-degree trees |
| Trail | 3.4 inches |
| Swingarm | DayTec |
| Seat Height | 25.5 inches |
| Dry Weight | 650 lbs |
| MSRP | $30,695 |
LSC
| | |
| --- | --- |
| Model | LSC |
| Engine | S&S; 111-inch polished |
| Exhaust | AIH |
| Induction | S&S; Super G |
| Primary Drive | Enclosed chain |
| Clutch | Primo |
| Transmission | AIH six-speed RSD |
| Final Drive | 1-1/2-inch belt |
| Charging System | 32 amps |
| | |
| Brakes | |
| Front | AIH four-piston |
| Rear | AIH four-piston |
| Wheels | AIH/RC Components |
| Front | 21×2.5 |
| Rear | 18×10.5 |
| Tires | Metzeler |
| Front | 21/90/90 |
| Rear | 280/18 |
| Front Suspension | AIH |
| Rear Suspension | Rigid |
| Frame | DayTec |
| Stretch | 8 inches up/4 inches out |
| Rake | 38 degrees; |
| | +4-degree trees |
| Trail | 3.4 inches |
| Swingarm | N/A |
| Seat Height | 24.5 inches |
| Dry Weight | 650 LBS |
| MSRP | $29,495 |
Texas Chopper
| | |
| --- | --- |
| Model | Texas Chopper |
| Engine | S&S; 111-inch polished |
| Exhaust | AIH |
| Induction | S&S; Super G |
| Primary Drive | Enclosed chain |
| Clutch | Primo |
| Transmission | AIH six-speed RSD |
| Final Drive | 1-1/2-inch belt |
| Charging System | 32 amps |
| | |
| Brakes | |
| Front | AIH dual four-piston |
| Rear | AIH four-piston |
| Wheels | AIH/RC Components |
| Front | 21×2.5 |
| Rear | 18×10.5 |
| Tires | Metzeler |
| Front | 21/90/90 |
| Rear | 280/18 |
| Front Suspension | AIH |
| Rear Suspension | Progressive Suspension |
| | Air-Ride |
| Frame | DayTec |
| Stretch | 8 inches up/4 inches out |
| Rake | 38 degrees; +4-degree trees |
| Trail | 3.4 inches |
| Swingarm | DayTec |
| Seat Height | 25 inches |
| Dry Weight | 650 lbs |
| MSRP | $31,495 |