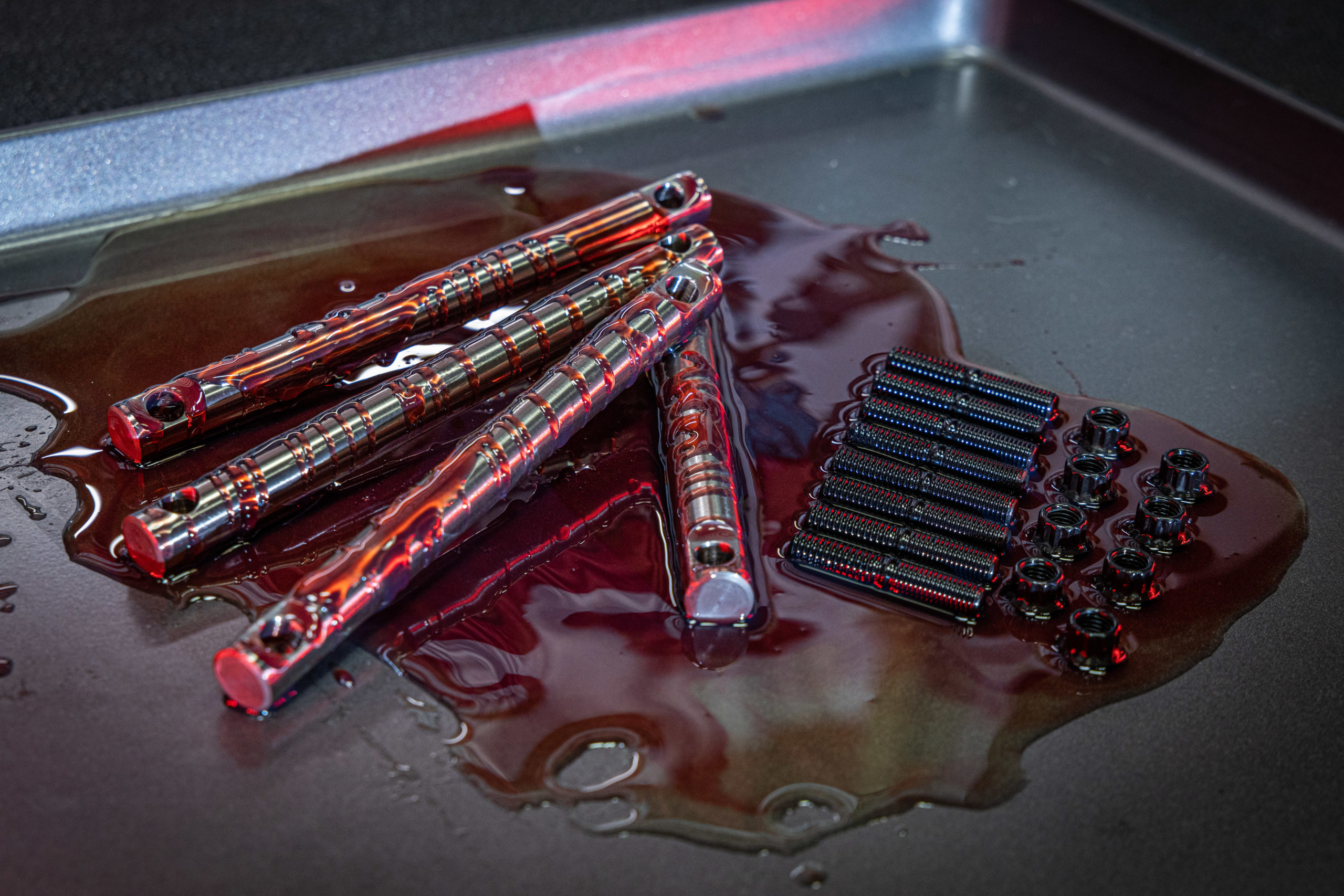 What do you do when a key engine component breaks and you can't rely on the factory parts any longer? When you're Feuling Parts, you make your own! And you make those parts stronger and better than stock so the same issues don't happen again. The Feuling M-Eight Gorilla Rocker Shafts and Stud/Nut Kit was designed with strength in mind. With over double the strength of the factory shafts, the Feuling Gorilla Shafts are also precision ground from 4140HT steel, gas nitrited and final surface treated.
After having a rocker shaft failure road racing their 2019 Harley-Davidson Road Glide at Laguna Seca in 2020, the Feuling crew decided to switch things up by sourcing the best possible materials and heat treat processes available to create the best rocker shaft on the market. As a result, no expense was spared and custom tooling was created to provide a countersink relief for the bolt/nut head versus machining away the entire end of the shaft per the factory design.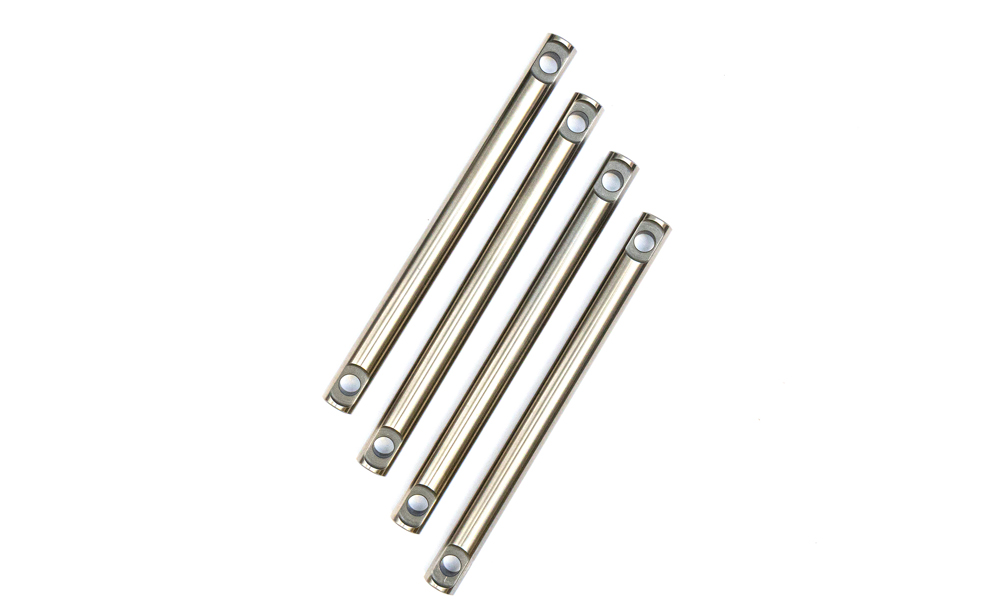 Feuling Parts recommends the Gorilla Rocker Shaft Kit for all Harley-Davidson Milwaukee-Eight engines, especially for engines running higher lift camshafts and heavier valve spring pressures.
The Gorilla kit is a direct Harley-Davidson Milwaukee-Eight stock replacement setup that comes with four shafts, eight studs, and eight nuts to fit 2017-2022 Harley-Davidson Touring Models and 2018-2022 Harley-Davidson Softail Models.