A few years ago, Ray "Dr. BBQ" Lampe and I were talking at a hotel bar on Fremont Street in Vegas right before a big food competition. If you've met Ray, you'd probably think he was already a biker. He's not, though he's spent a lot of his youth running with the crowd. Ray's one of the most famous barbecue pitmasters in the world, and that's almost as cool.
A few Jack-and-Cokes into the general discussion about the competition at hand, the subject changed to motorcycling and how he had working a food event at Sturgis on his bucket list. Seeing as how I've been at this motojournalism thing for a long-ass time, I knew a few people to put him in touch with to make that happen.
Fast-forward to now. When we started putting this issue together, the city of Sturigs asked me if I knew anyone in the food world (I've dabbled in it as a writer and competitor myself) who'd be good for emceeing the show. A phone call later, Dr. BBQ found himself crossing an item off of his bucket list. He's now the emcee for the First Annual Sturgis Street Food Throw Down.
Street food has always been a huge part of the Sturgis Motorcycle Rally, and this is the town's chance to celebrate that fact. Here's what Dr. BBQ had to say about getting involved with what is hopefully an annual event.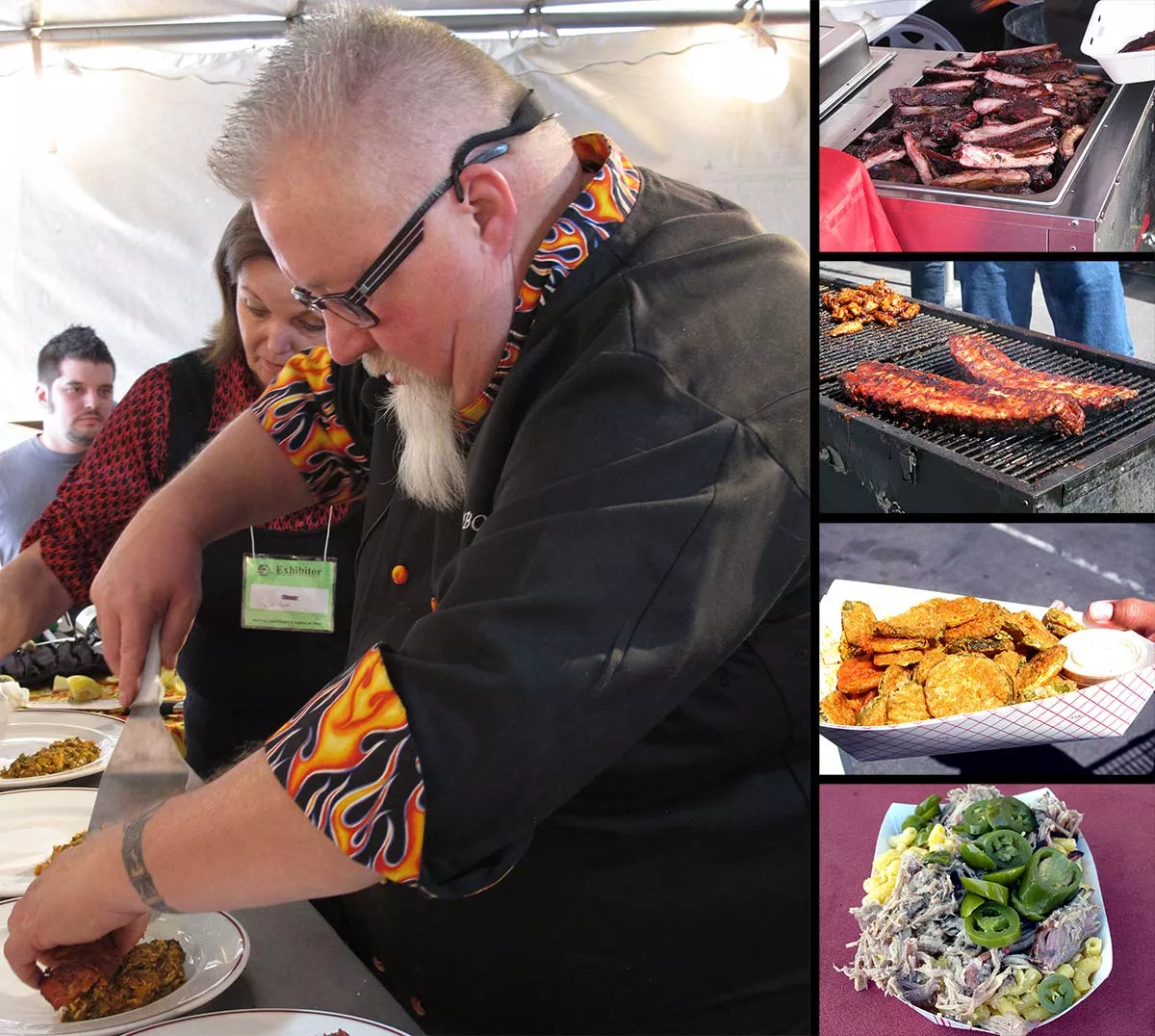 HB: Why have you been wanting to do this?
Dr. BBQ: Sturgis is a bucket-list item for any guy. I've hung out at hardcore biker bars in the '70s and '80s. Lots of my friends ride. It's an epic party like the Kentucky Derby or Mardi Gras. I'm really pleased to be a part of it!
HB: What's the plan?
Dr. BBQ: I look at it as a goal to help the sales of food vendors in Sturgis. At 11 a.m., I'll be on stage with a special guest or two to do a sampling of half a dozen to a dozen vendor foods that day. We'll show it to the crowd, talk about the vendors, but not critique them. There may be one or two during the week also. We'll eat the food entries and show them off. I'll be a cheerleader for all of them.
HB: Where do you see the Throw Down going forward after year one?
Dr. BBQ: I think that with this sort of thing, with a judging element, this will inspire vendors to ramp it up by thinking: 'Well, if this guy's taking it up on stage, I should do something special.' Some guys will take the competition element seriously. The Throw Down should inspire better food and sell more of it. Street vendors could become a culinary highlight. I think it could get serious, and the level of food quality could go up.
HB: What would you like to see in Sturgis?
Dr. BBQ: I've been through the Badlands during the off-season. I'm sort of familiar with the turf. What's going to be cool to me is the flat-out number of motorcycles. The number and quality of the motorcycles. I suspect you'll see some amazing stuff. I also like meeting interesting characters as well.
HB: Why Sturgis?
Dr. BBQ: It's a good fit for me.
Bio for Ray "Dr. BBQ" Lampe
Ray Lampe grew up in Chicago and after high school spent 25 years in the family trucking business. In 2000 the trucking business had run its course, and it was time for Ray to try something new. He had been participating in BBQ cook-offs as a hobby since 1982, so he decided to take a leap and turn his hobby into a career. In 2000 Ray moved to Florida and began his career as an outdoor cooking expert.
Ray has written nine cookbooks and is currently working on his 10th—the most recent being Ray Lampe's Big Green Egg Cookbook. In 2014 Ray Lampe was inducted into the BBQ Hall of Fame. This year, he's opening Dr. BBQ's Restaurant in Saint Petersburg, Florida.
Dr. BBQ facts:
He's an expert judge on the Food Network's Chopped
He's an expert judge on Smoked with Myron Mixon
He's a featured pro chef on NBC's Food Fighters
He's a contestant on the Food Network Special Chopped Grill Masters
He's an expert judge on the Food Network's Tailgate Warriors with Guy Fieri
He travels the country as the spokes-chef for The Big Green Egg grill and smoker
He served as executive chef at Southern Hospitality BBQ in New York
He's cooked in more than 300 BBQ contests and won more than 300 awards
Dr. BBQ has appeared on:
Food Network
NFL Network
Discovery Channel
CNN
The Howard Stern Show
Martha Stewart Living on Sirius
Dr. BBQ has been featured in:
Sports Illustrated
People magazine
Food & Wine magazine
USA Today
The Wall Street Journal
Chile Pepper magazine
Men's Journal
Maxim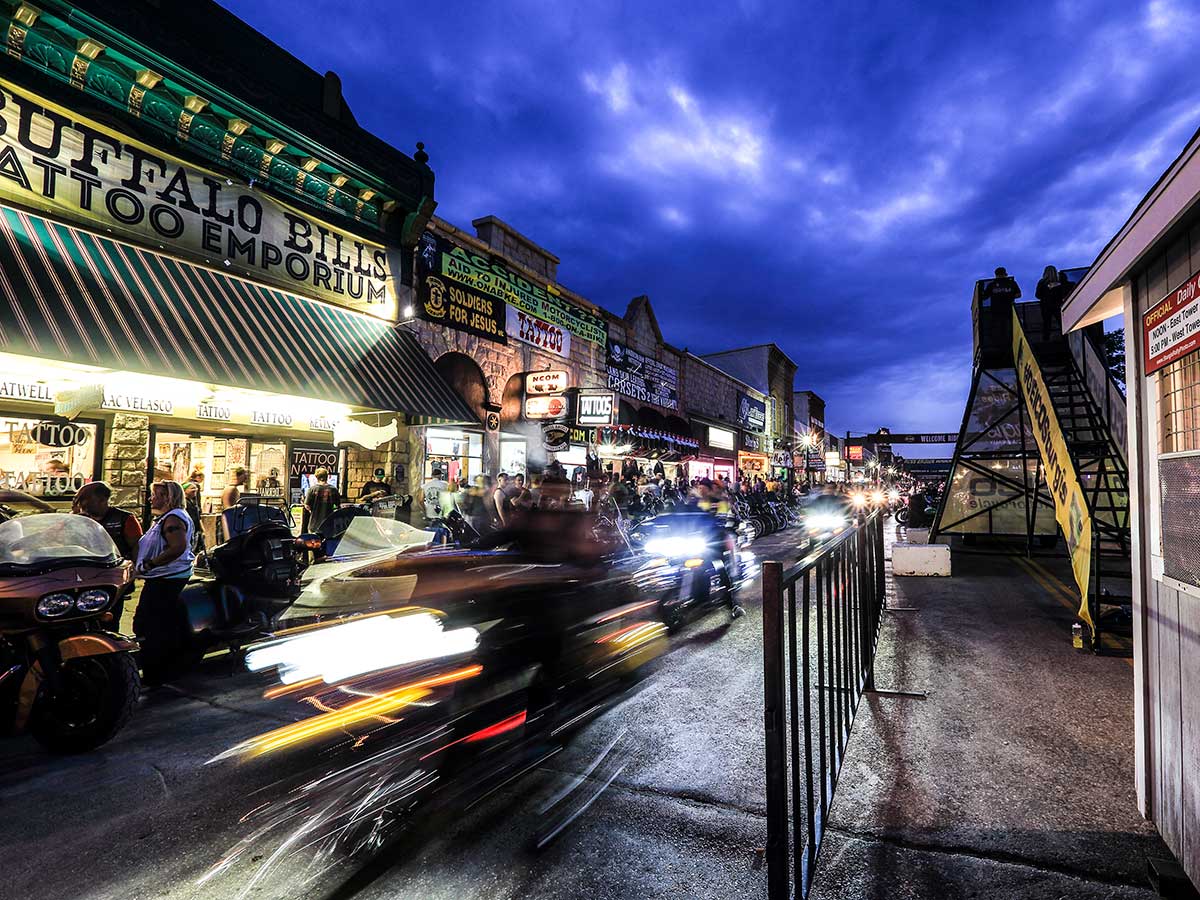 The contest will be held Friday, August 4 through Wednesday, August 9. Winners will be announced on Thursday, August 10 at noon. The panel of celebrity judges includes Dr. BBQ, local personalities, and city officials. Each vendor paying for a city vending license can register for $10 to be in the contest. Money raised goes to the Sturgis Brown High School Culinary Class. Vendors can register as they apply for their vending license. All entries will receive a listing on the Sturgis Motorcycle Rally website. The People's Choice and the Best of the Best winner will receive a banner that they can place on their tent or trailer to showcase they were the champions of the Sturgis Street Food Throw Down awards, as well as a voucher good for next year's rally vending permit, valued at $1,500. Both the People's Choice and the Best of the Best winner will receive a listing on the official Sturgis Motorcycle Rally website for a full year.
Teams are responsible for bringing their own cooking equipment, fire extinguisher, truck, ingredients, utensils, and serving dishes. All ingredients for cooking will be supplied by the team. All dishes must be cooked during the six days of the contest. Contestants may compete from a booth or food truck (not a restaurant). Proof of Sturgis City vending license must be in sight.
Judges will be anonymous and will purchase the competitor's signature dish during the contest time frame. Signature dish may be a main dish, side dish, dessert, cake, or beverage. (Signature dishes must be a dish served to the general public during the rally.)
Judging will be based on overall appearance of the space (20 percent), visual appeal of dish (20 percent), originality (30 percent), taste and aroma (30 percent). Judges' decisions are final.