Patiots Honor Organization teamed up with Freedom Cycles of Orange County, CA on August 15, 2016 at Donald Trump International Golf Club in Los Angeles, CA to honor retired Marine Corporal Joshua Hotaling. The day started off with a 11am shotgun golf tournament that mixed veterans, NFL celebrities and pro golfers with everyone who generously donated to play and be part of this great event. At the end of the tournament, we all gathered for a dinner/awards ceremony and had a chance to hear Joshua's story. Josh suffered severe injuries while serving our country in Sangin, Afghanistan on May 13, 2011 from an IED blast which caused both his legs to be amputated and severe hand injuries. This tragic injury has not stopped his will to move forward with his life or his dreams. "I never thought I would enjoy riding a motorcycle again", says Josh. "This is my passion; I strive for other injured veterans to enjoy the same freedom riding as i do."
From all of us at Hot Bike, we would like to thank Josh for his service and we were honored to take part in this great event.
If you would like to know more about Patriots Honor and this years honoree Joshua Hotaling, click here.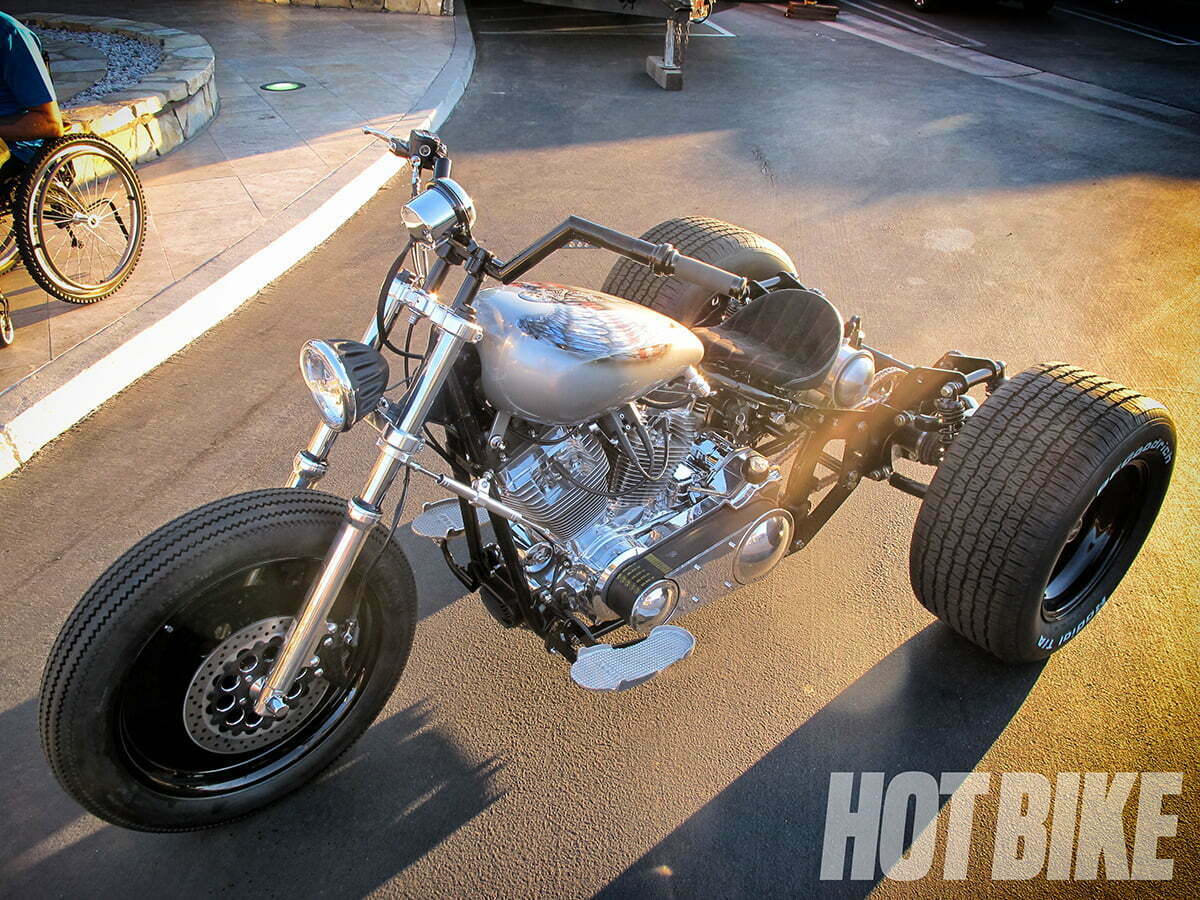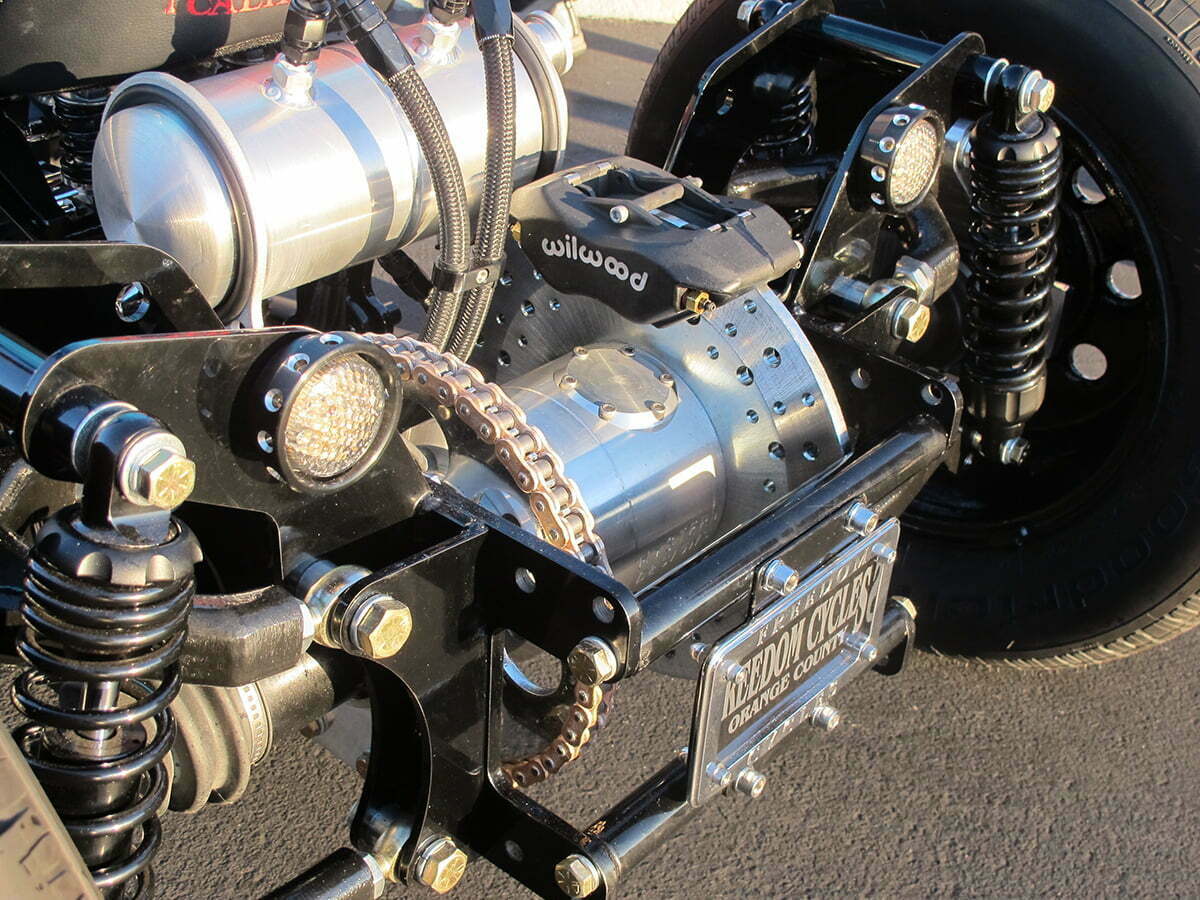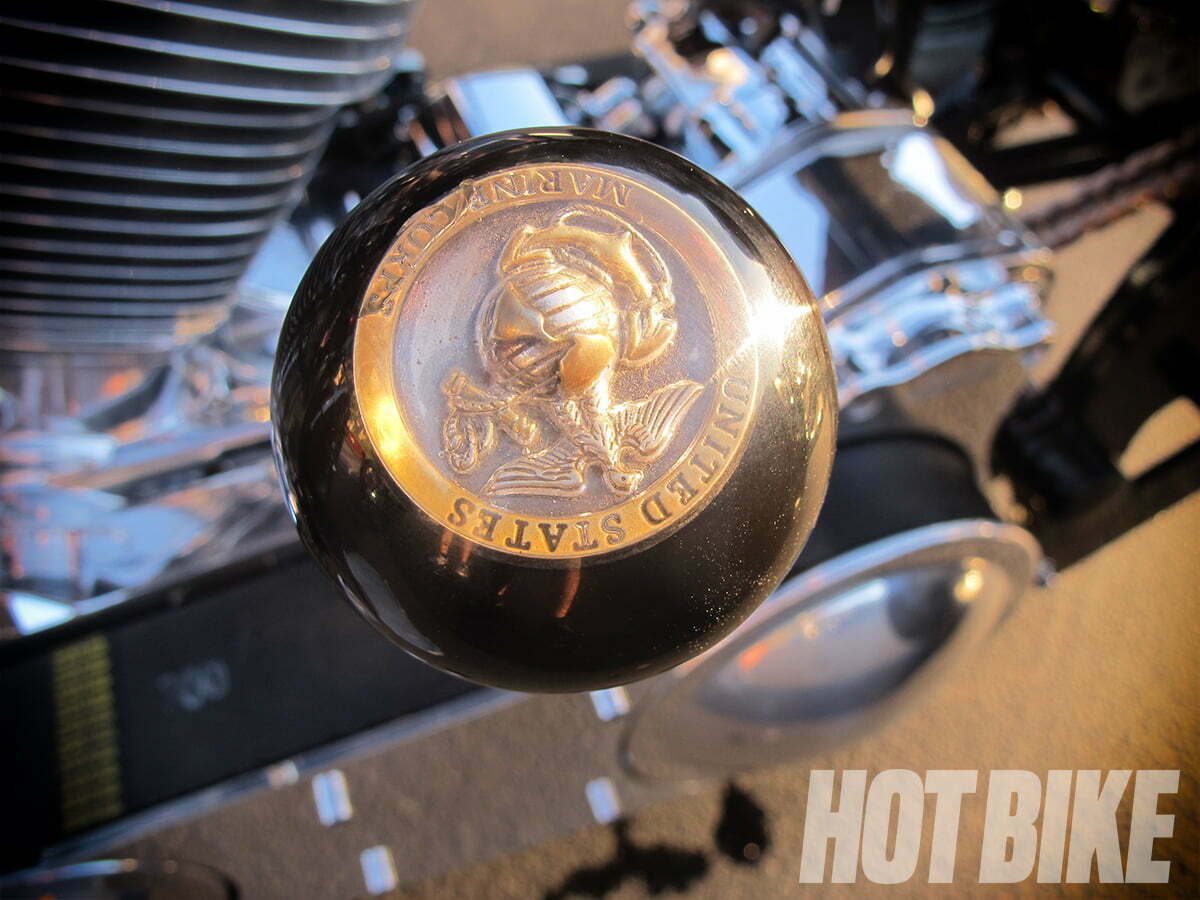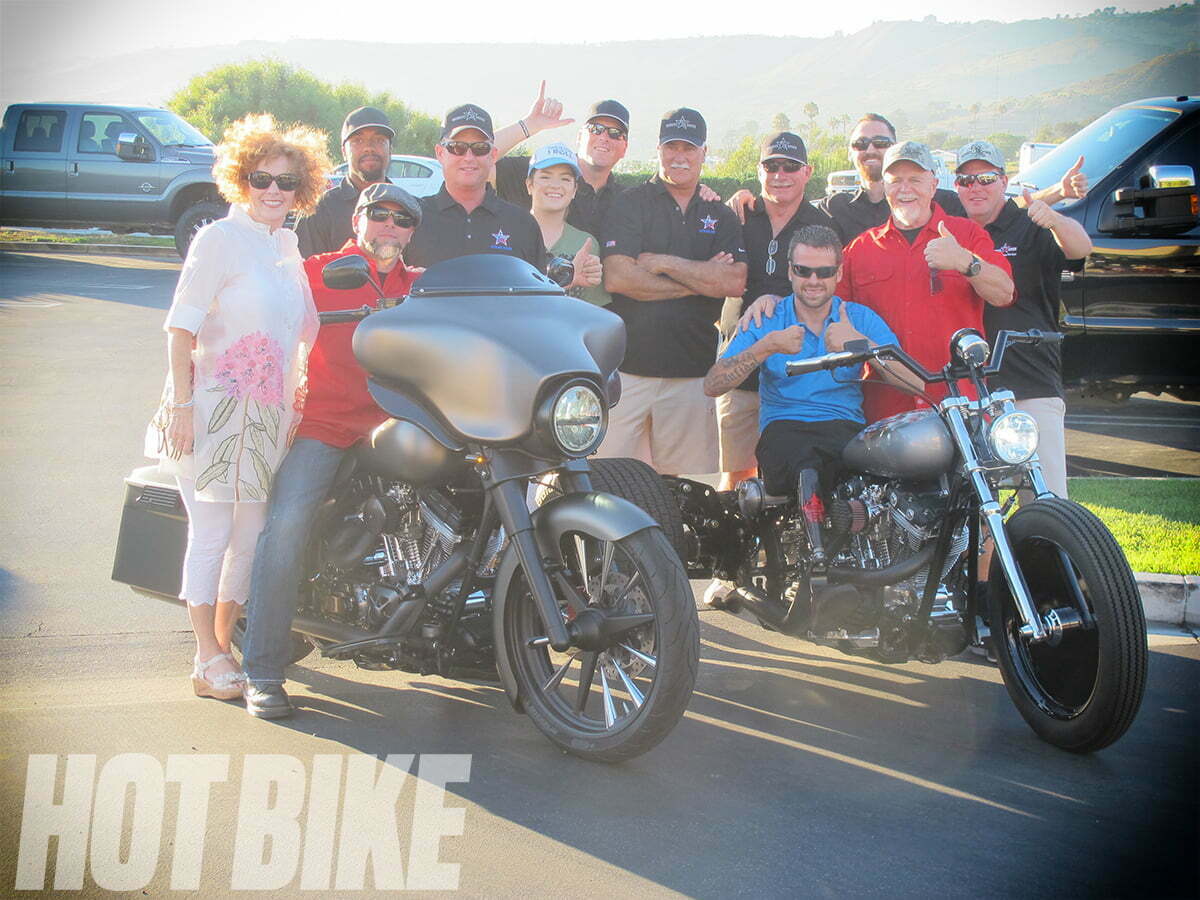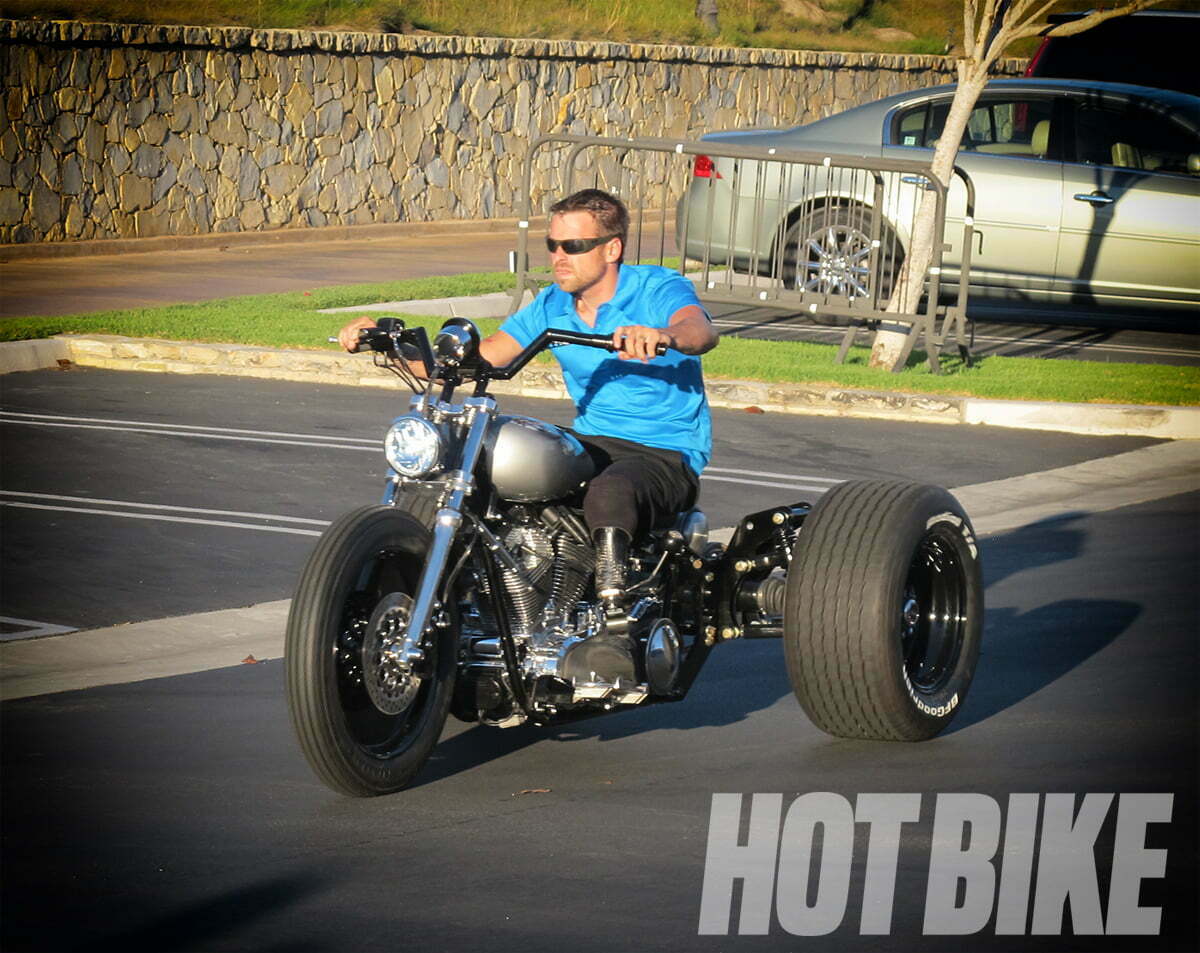 | Specifications | |
| --- | --- |
| General | |
| Owner | Retired Marine Corporal Joshua Hotaling |
| Shop | Freedom Cycles | |
| Shop Phone | 714-628-0049 |
| Website | freedomcyclesoc.com |
| Year/Make/Model | 2005 Softail Standard FXST| |
| Engine | |
| Year/Type/Size | 2005/H-D/88 in. |
| Carb | Mikuni 42 carb |
| Exhaust | Magnaflow |
| Transmission | | |
| Year/Type | 2005/H-D |
| Clutch | ECM centrifugal clutch |
| Frame | | | |
| Suspension | Progressive |
| Rear Shocks | Mystery Designs| |
| Wheels, Tires, and Brakes | |
| Front | |
| Builder/Size | Renegade 19 in. |
| Rear | |
| Builder/Size | Weld Racing Wheels |
| Accessories | |
| Gauges | Eyezon |
| Floorboards | Mooneyes |
| Seat | Freedom Cycles |
| | |