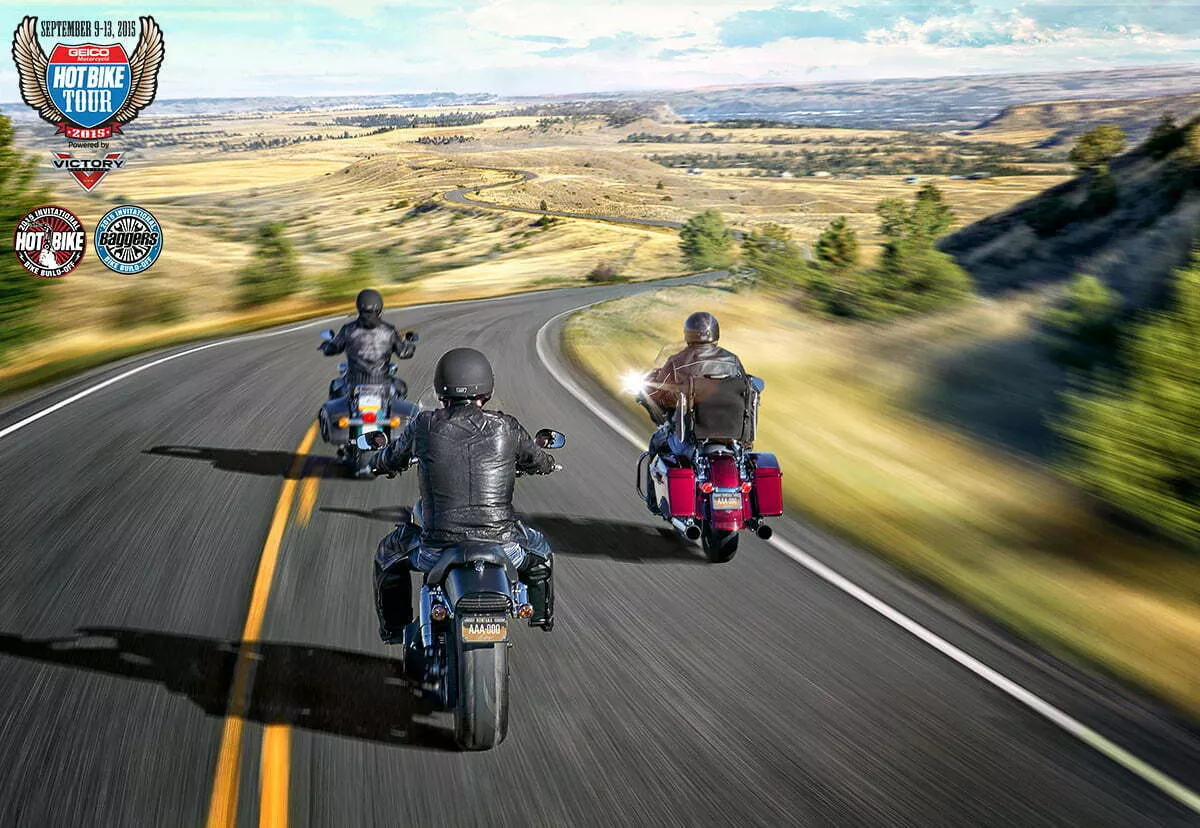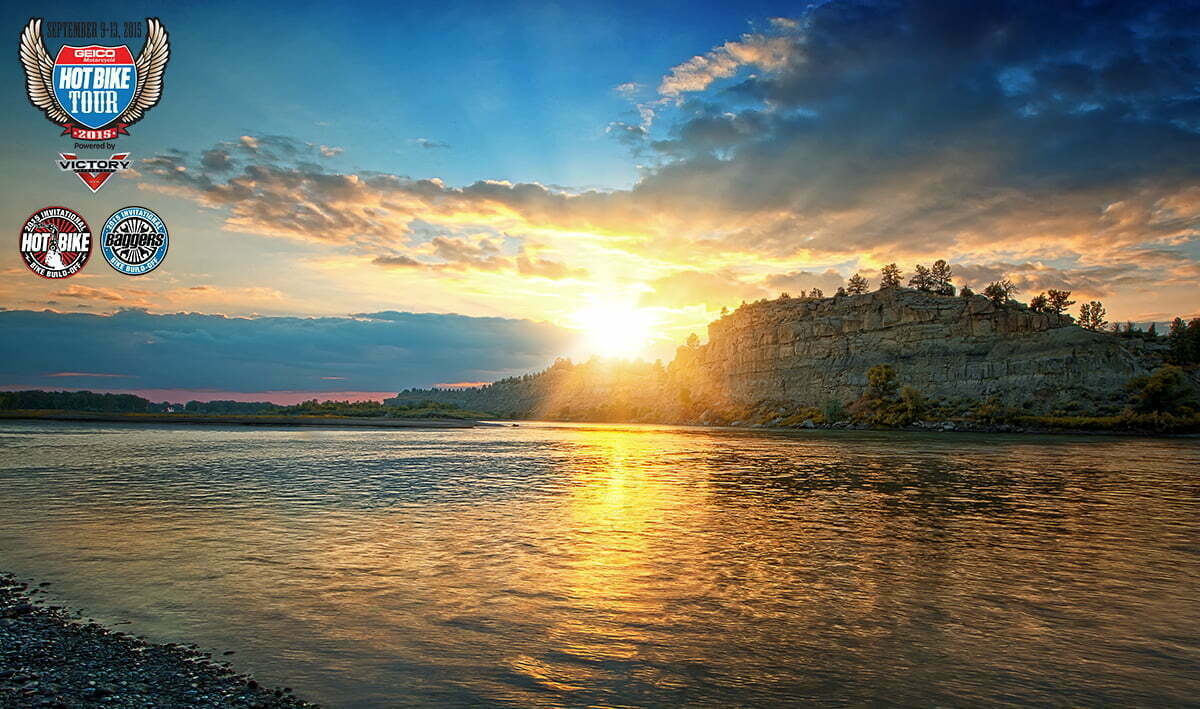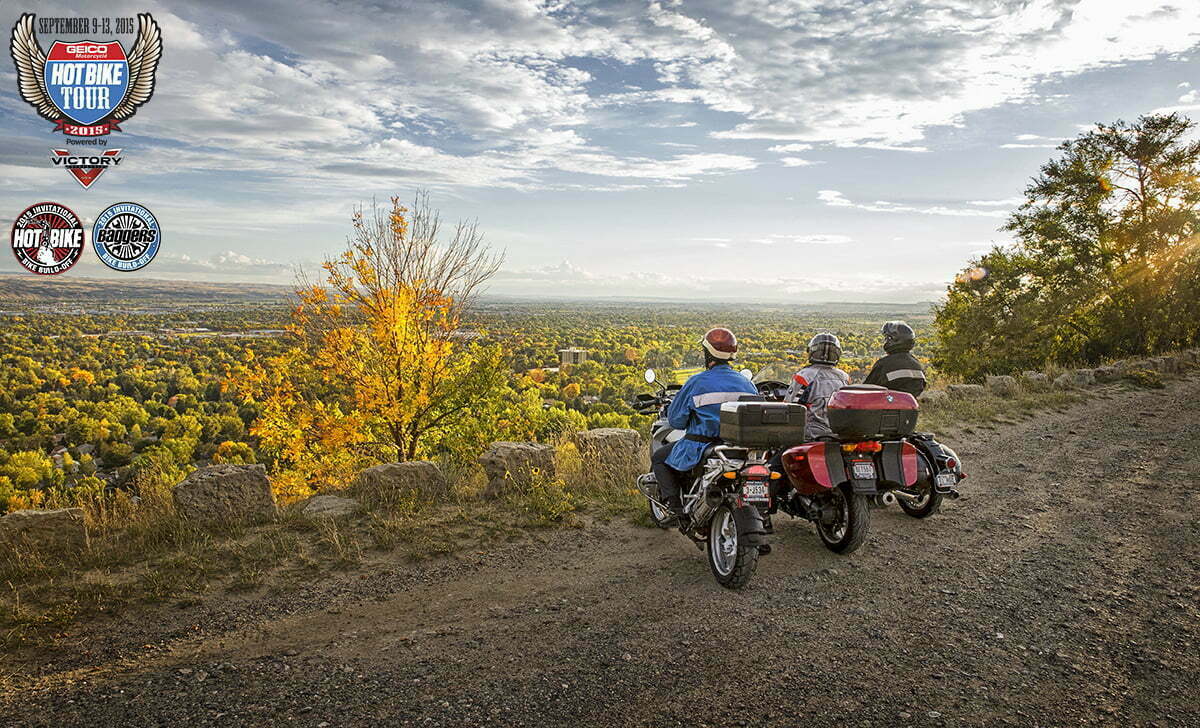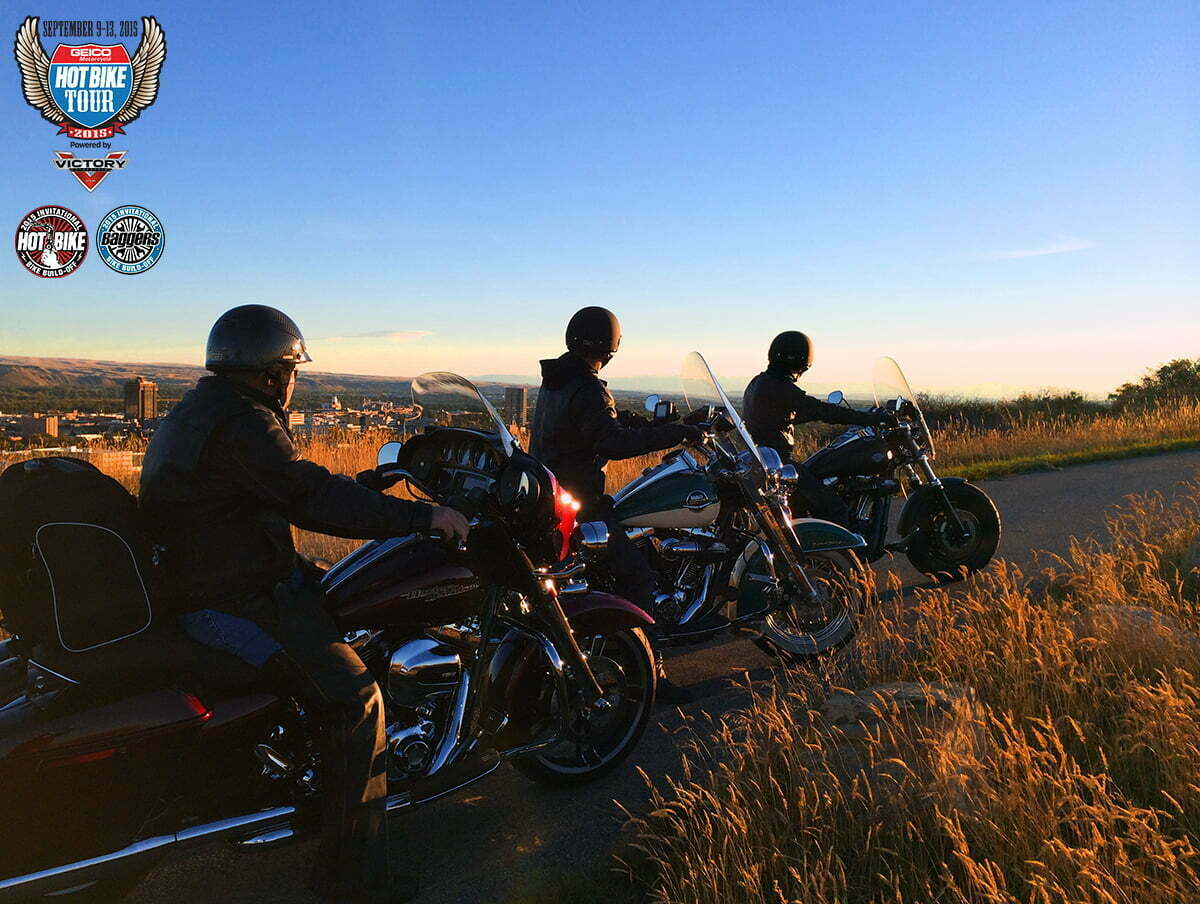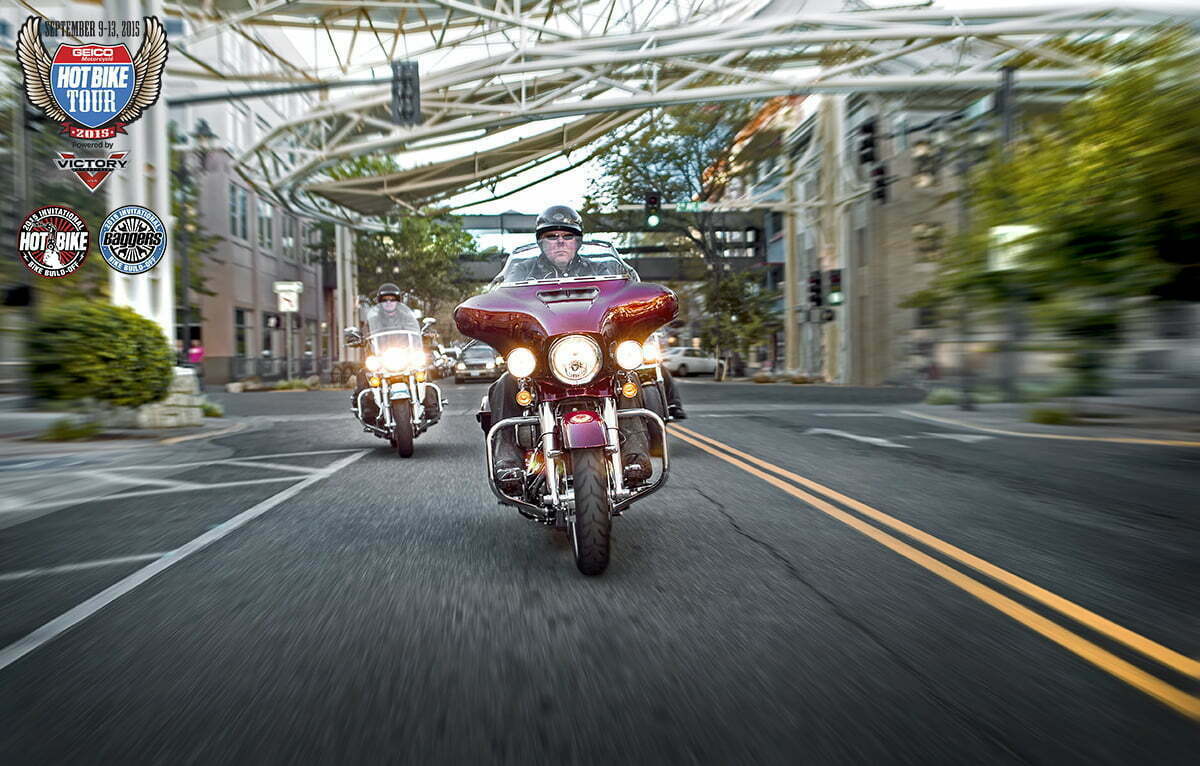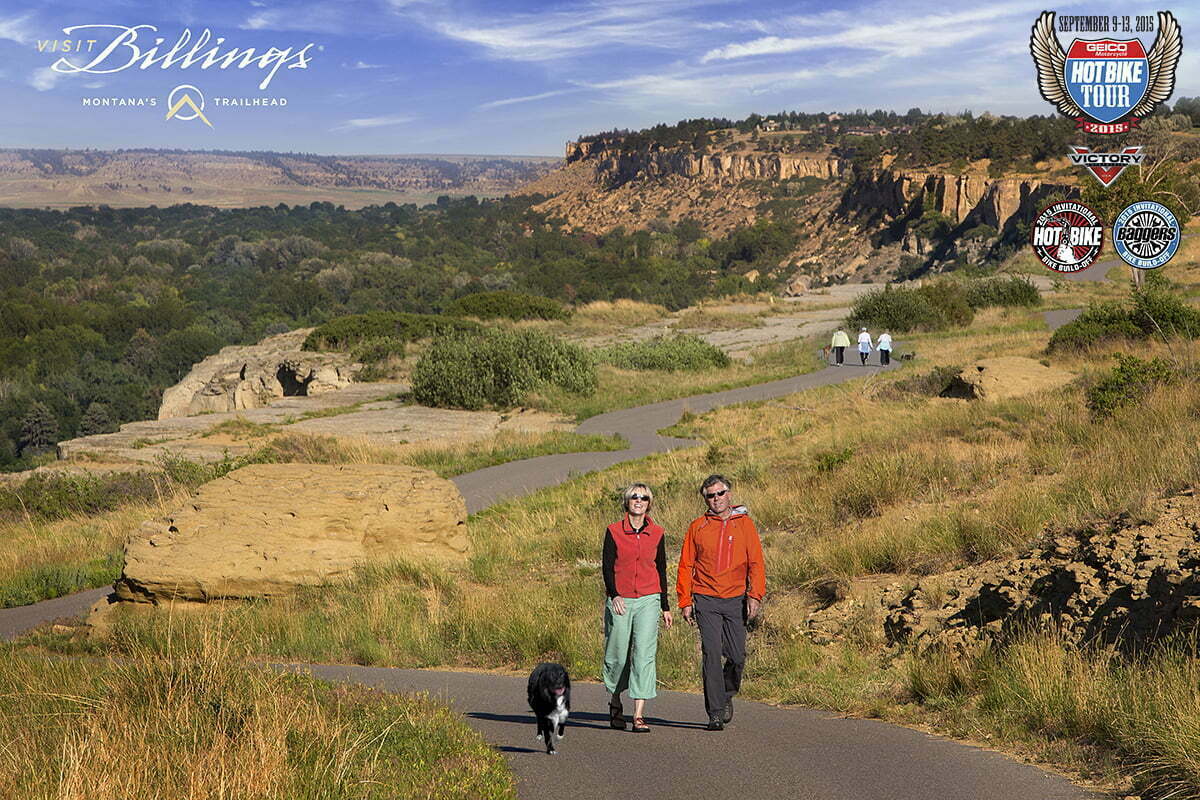 Day 5 of the GEICO Motorcycle Hot Bike Tour 2015 roars into Billings, Montana on Sunday September 13
Fun Facts about Billings, Montana:
●Billings is known as Montana's Trailhead. Billings is the largest city in Montana with approx. 104,000 population. Billings is the regional hub for healthcare, education, energy, agriculture, shopping and more. It's also surrounded by incredible scenery and history. Billings is the perfect place to establish your home base and set off to explore the adventures our area has to offer, but still be home in time for dinner.
●Billings is surround by sandstone bluffs known to locals as the Rimrocks. They stand 500 feet high and run along the northern edge of town. They offer stunning vistas (on a clear day, five mountain ranges can be seen from them!), exceptional trails, and heritage/historic icons.
●Billings is a gateway to Yellowstone National Park via the Beartooth Highway. Open for just four-five months each year due to snowfall, the Beartooth Highway is legendary for its incredible landscapes, high peaks, and unforgettable scenery.
●Billings offers the only walkable brewery district in Montana with 6 breweries and 2 distilleries within 1.5 miles of each other.
●Billings sits at 3,567 feet above sea level.
●$150 million in livestock is sold annually at Billings' Public Auction Yards, "The Wall Street of the West."
●Traveling from one corner of Montana to the other is about 800 miles, or the same distance from Washington D.C., to Chicago, IL. It takes about 12 hours to drive from Alzada to Yaak.
The average square mile of land in Montana contains 1.4 elk, 1.4 pronghorn antelope, and 3.3 deer.
●Billings is home to semi-pro baseball (the Mustangs) and football (the Wolves).
Historic Fun Facts:
●Calamity Jane earned a living driving a stagecoach and selling baked goods near Billings. She was notorious for smoking cigars, drinking, and wearing men's' clothing.
●Ernest Hemmingway spent time in Billings when he broke his arm in a car accident and was cared for at St. Vincent Hospital.
●Luther Sage "Yellowstone" Kelly, a veteran, trapper and hunter of significant fame, is buried in Billings atop the Rimrocks.
●Captain William Clark (of the Lewis and Clark Expedition) carved his name in to the rock at Pompeys Pillar National Monument on July 25, 1806, leaving some of the Expedition's only physical evidence viewable today.
Also at the Billings stop of the Hot Bike Tour along with the other 4 stops will be the Hot Bike and Baggers Invitational Build-Offs. Featuring over 30 builders building one-of-a-kind motorcycles AND riding them each day of the Tour! Here's your chance to chat with some of the world class bike builders you have seen on television and see their rolling works of art firsthand! If that's not enough there will also be live stunt shows by the Unknown Industries Riders along with ride in bike shows, giveaways, vendors, music and more!!
All brands and styles of motorcycles are welcome to join our invited builders, industry VIPs, and the staffs of Hot Bike and Baggers magazines for the rides, shows, parties, and more as part of the 2015 GEICO Motorcycle Hot Bike Tour Powered by Victory.
Participation is easy. Become a LongRider and take part in all five days. Don't have that sort of time? Join us for a day or two, or just stop by the evening most convenient for you. As a registered participant you will receive a custom goodie bag, exclusive parking, special activities, product giveaways, and daily navigational materials.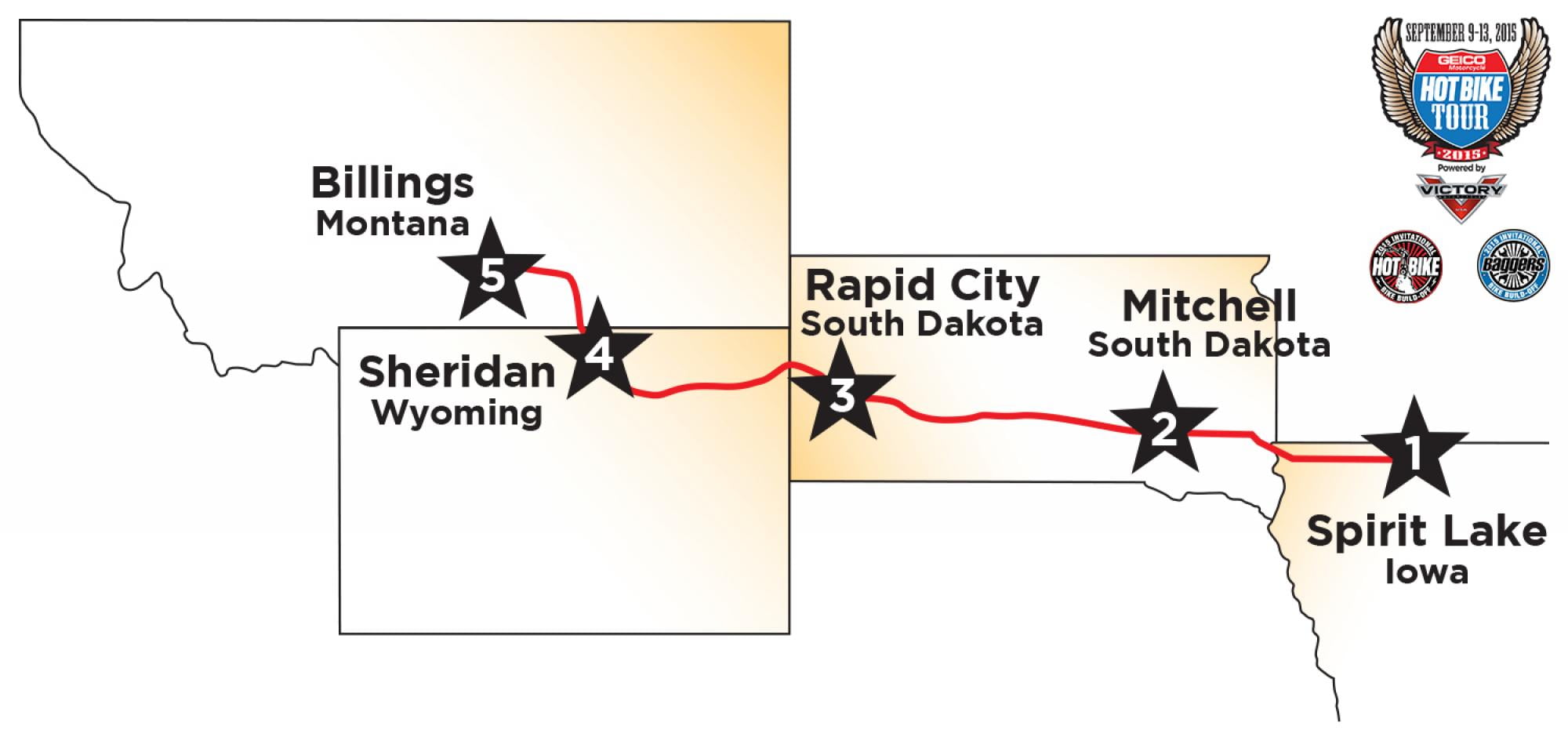 Learn more and join the GEICO Motorcycle Hot Bike Tour 2015 by going to www.hotbikeweb.com/tour. Or call (877) 413-6515 to sign up.