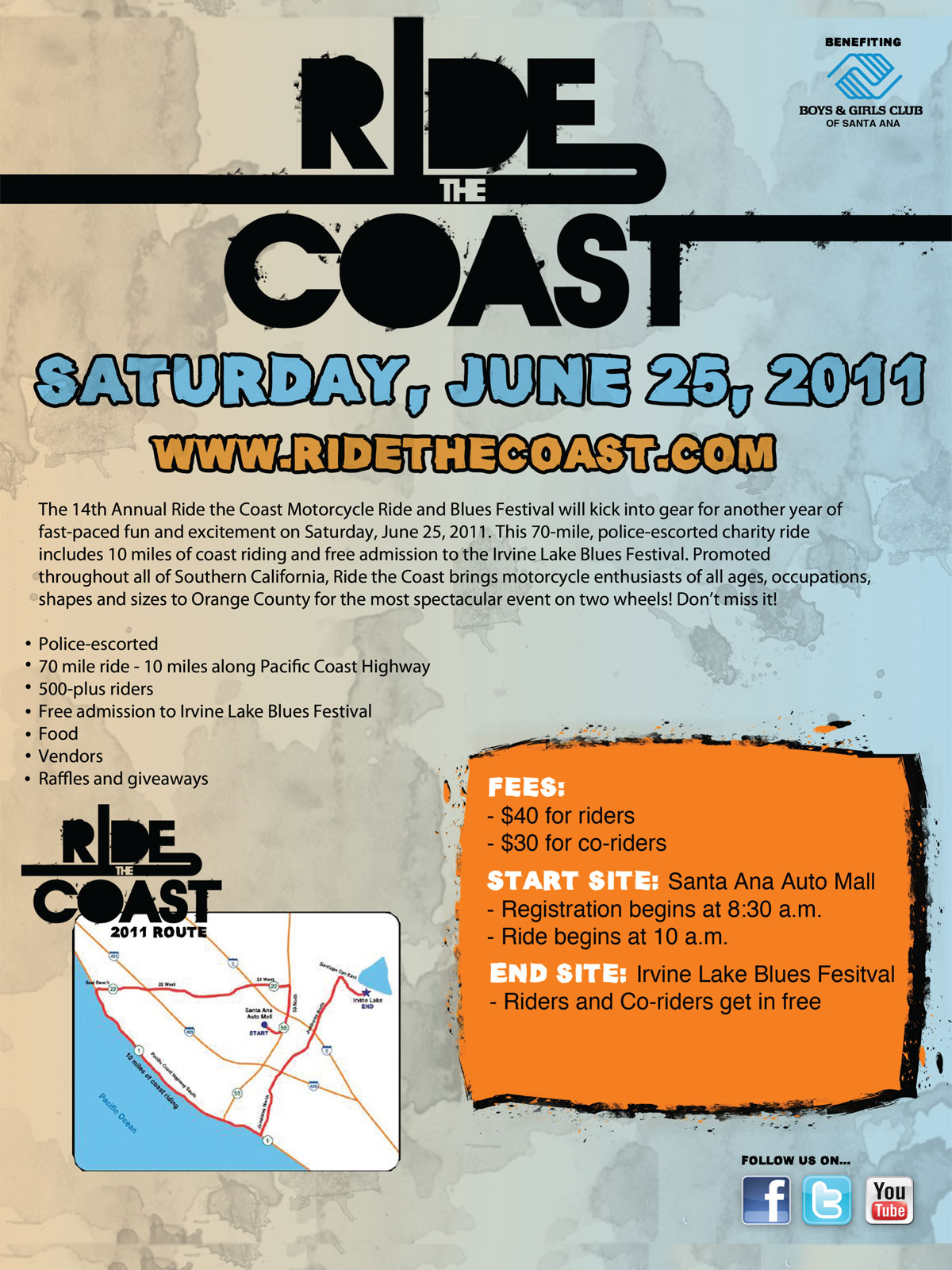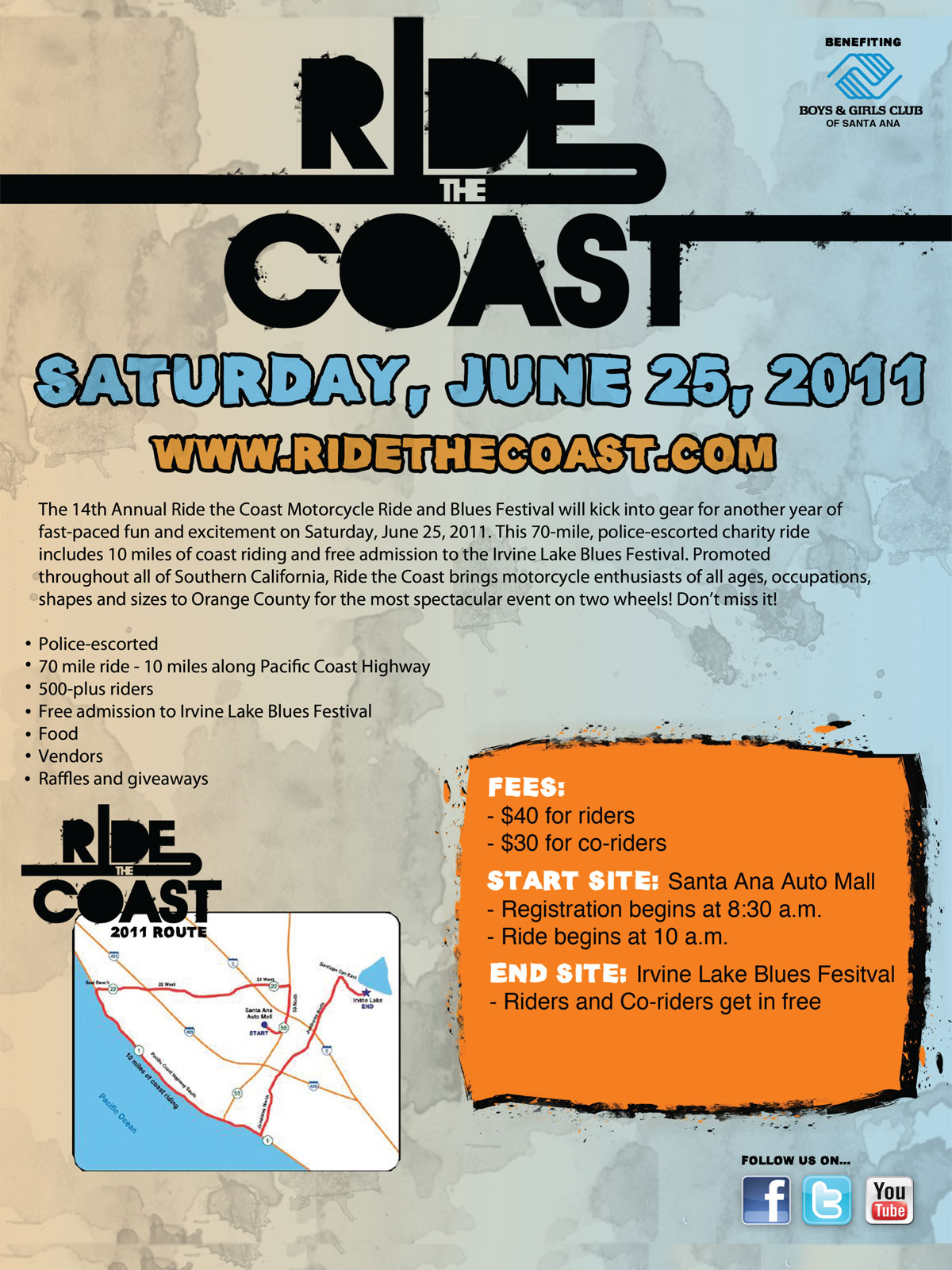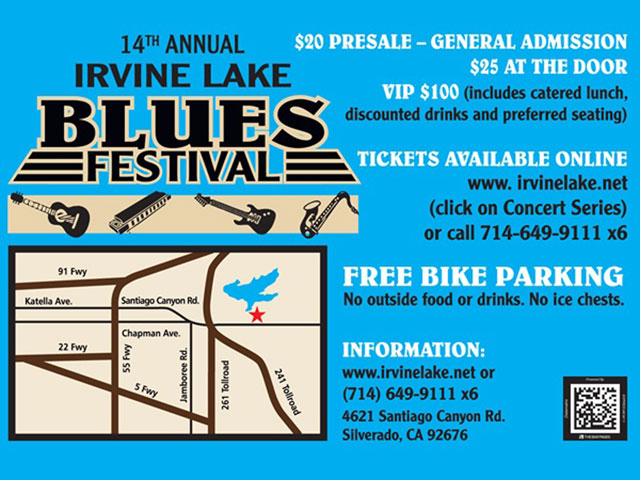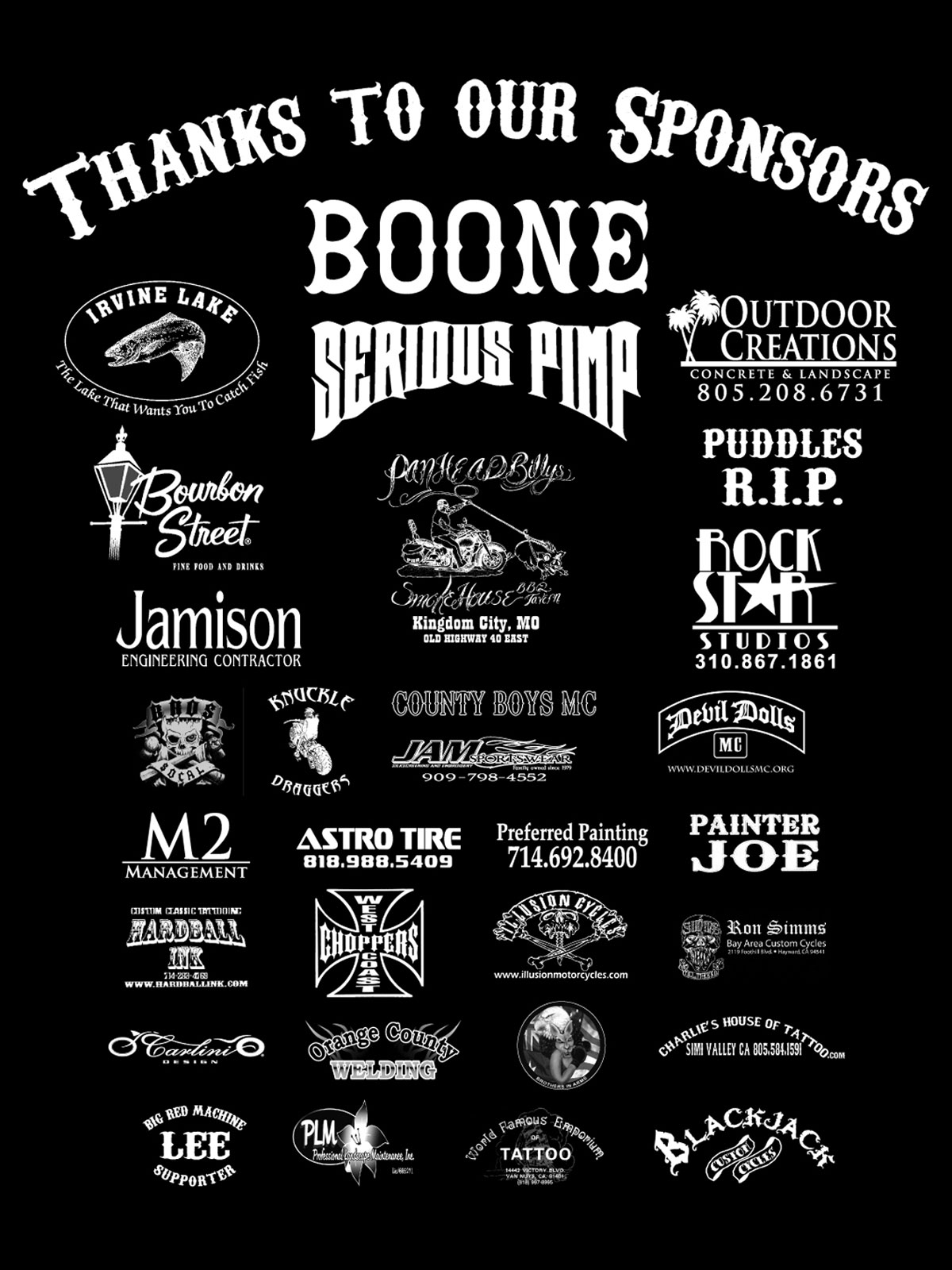 Saturday, June 25th, RUSTY & T-ROD are The Grand Marshall's for RIDE THE COAST Pack Ride, benefitting The Boys and Girls Club of Santa Ana.
A full police escort with NO STOPS, which includes 10 miles of ocean view riding.
The Pack Ride ends at IRVINE LAKE in Silverado Canyon for The BLUES FESTIVAL
T-Rod and Rusty have invited Special Celebrity Guest Riders:
Andrew Bryniarski -
LEATHER FACE from the Texas Chainsaw Massacre movies.
Evan Seinfeld -
BIOHAZARD founder, front man, lead singer & bass player.
Craig Franz -
Owner Westminster Harley Davidson Dealership.
Gene Stone -
Legendary Speedway Racing Champion & Illusion Racing Side Car Daredevil.
Ivory -
REGIMINE & Suburban Noize Records.
Trigger Gumm -
Metal Mulisha ICON, multiple Guinness Book world record motorcycle jumper.
Ron Starrantino -
A & E Television Producer/Director Development & Agent to The Stars.
Jimmy Veneziano -
Casting for 'Sons of Anarchy' on FX Channel.
Your Pack Ride Ticket includes lakeside parking & admission @ Irvine Lake's Blues Festival.
Join us for a Great Ride, and help bring support and hope to The Boys & Girls Club of Santa Ana.
ADDRESS for Start Location:
Please arrive on time 8am/8:30am WITH FULL TANK of GAS.
1500 Auto Mall Dr.
Santa Ana Ca. 92705
55 Fwy & Edinger Ave. exit
8am/8:30 Registration
9:30 General announcements by the G & B's Club Committee
Pack ride safety announcements by Santa Ana Police Dept
Announce the Celebrity Guests & Grand Marshall's
9:45 Start Your Engines!
11:45 Estimated arrival @ Irvine Lake
At Irvine Lake, Illusion Cycles has a prime 30 ft. booth space with a full chopper display. Come meet our Celebrity Guests and check out The Illusion Chopper Creations including the now famous ILLUSION SPEEDWAY SIDECAR, the only Harley-Davidson Sidecar on the planet!!
J8 Jewels available & Illusion Merchandise.
Irvine Lake water level is maximum, it's very pretty!
THE BLUES FESTIVAL goes till about 8pm. See You There!