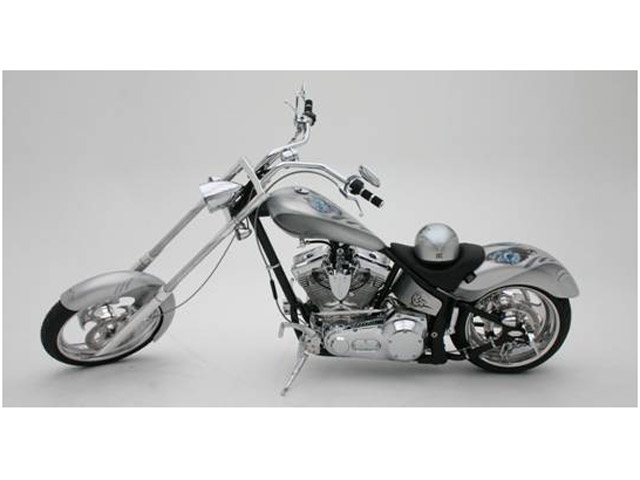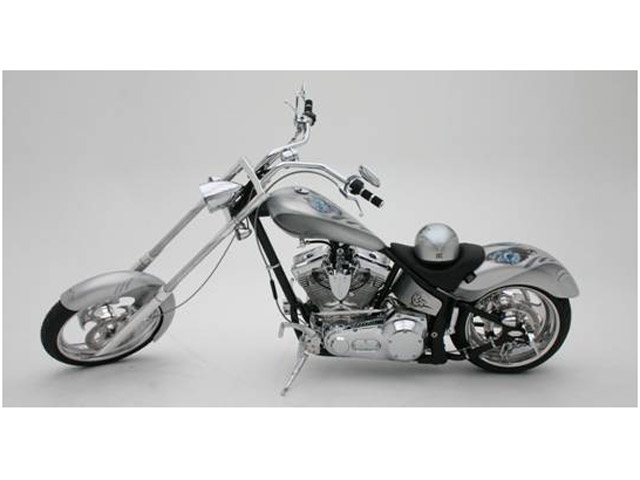 HAIR CLUB ® CELEBRATES 35th ANNIVERSARY WITH CROSS-COUNTRY MOTORCYCLE TOUR & "CUSTOM CHOPPER GIVEAWAY" SWEEPSTAKES
WHAT: In celebration of the company's 35th anniversary, Hair Club® has partnered with Orange County Choppers® to design a custom-built motorcycle unveiled on-air in January 2011 in an episode of American Chopper on the Discovery Channel ®. Just as a motorcycle exudes confidence, power, and freedom in its rider, Hair Club® has helped more than 500,000 men, women, and children restore these qualities in themselves through hair restoration over the past thirty five years.
Created by Orange County Choppers'® Paul Teutul, Sr., the bike's design commemorates Hair Club ®'s milestone. The custom chopper incorporates the 35th anniversary logo and features appropriate design elements such as razor-edged front forks, shear-like custom rims, and a specialty paint job depicting skulls, both bald and with flaming heads of hair.
The museum-quality chopper will make appearances at some of the country's largest rallies and bike events throughout the next six months, offering attendees an opportunity to view the bike, meet the Hair Club ® team, and enter to win a second motorcycle, also built by Orange County Choppers®. Hair Club® will host an event in New York City in October to end the tour and announce the winner of the Custom Chopper Giveaway sweepstakes (full details below).
TOUR DATES:
3/4-3/13 – Daytona Bike Week, Daytona Beach, FL
4/27-5/1 – Laughlin River Run, Laughlin, NV
5/13-5/22 – Myrtle Beach Bike Week, Myrtle Beach, SC
6/9-6/12 – Republic of Texas, Austin, TX
7/12-7/16 – Roar on the Shore, Erie, PA
8/8-8/14 – Sturgis, Sturgis, SD
9/9-9/11 – Roar to the Shore, Wildwood, NJ
October – New York City
"CUSTOM CHOPPER GIVEAWAY" SWEEPSTAKES:
To enter to win a commemorative Hair Club® and Orange County Choppers® custom-designed bike, visit www.WinACustomChopper.com from March 1st through September 30th, 2011. Estimated value for chopper and helmet prize package is $36,000.
ABOUT HAIR CLUB:
Founded in 1976 by Sy Sperling, 2011 marks Hair Club®'s 35th year in business. The leader in hair restoration and the largest company in the industry offering all proven hair loss solutions, Hair Club® has granted more than 500,000 men, women and children with an experience that has truly changed their lives.
Today Hair Club® has over 95 locations throughout the United States, Canada and Puerto Rico and is a wholly-owned subsidiary of Minneapolis-based Regis Corp, the largest hair salon operator in the world. Regis brands include: Jean-Louis David, Vidal Sassoon, Supercuts, Mastercuts and many more.